With the compact camera market decimated by smartphones, Canon is getting creative with its latest product. Called the PowerShot Zoom, it's an unusual-looking pocket-sized camera that resembles a monocular.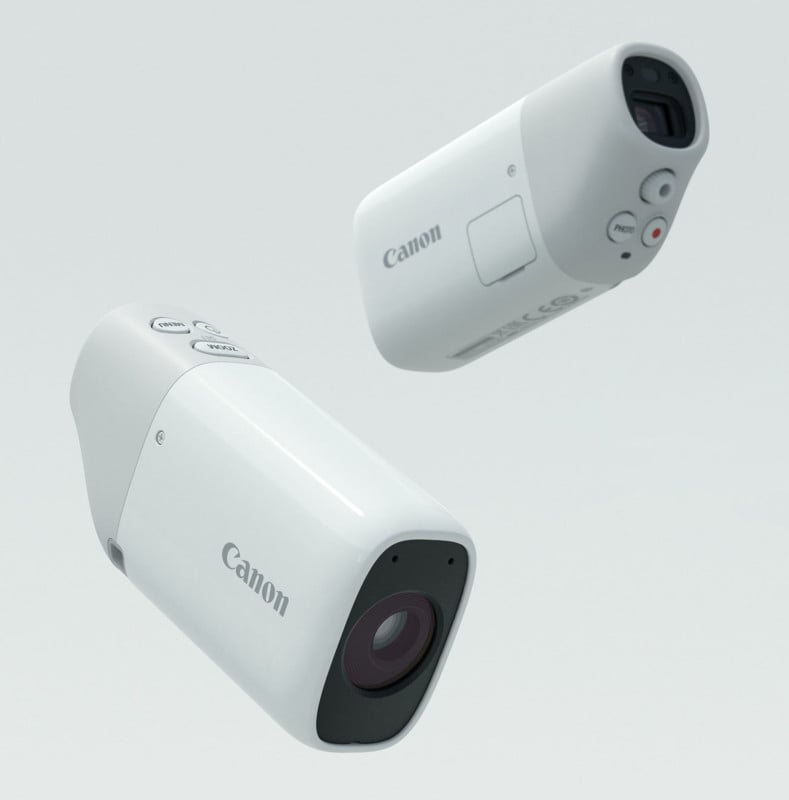 The PowerShot Zoom is designed to be operated with just one hand and weighs 5.1 ounces (145g). Inside is a 12.1-megapixel 1/3-inch CMOS sensor and a DIGIC 8 processor that can capture 1080p Full HD.
On the front of the camera is a powerful 100-400mm equivalent (in 35mm terms) optical lens. If you need even more reach, there's an extra 2x to 800mm thanks to the camera's digital zoom.
Photos captured with the camera can be reviewed by pairing it to a smartphone through a dedicated app.
The physical interface of the camera is simple, with Zoom, Power, and Menu buttons near the front of the camera and Photo and Video shutter buttons near the back.
Other features and specs of the camera include a maximum ISO of 3200, built-in image stabilization, Face AF, a microSDXC card slot, and a USB-C port.
Here's a 2-minute promo video showing the PowerShot Zoom in action:
Canon has launched the PowerShot Zoom exclusively in Japan (for now) through a crowdfunding campaign on Makuake. The campaign sold out and raised over $280,000 in less than 24 hours, and backers who got in were able to secure one of the first units for a contribution of around $300. It's unclear if or when the PowerShot Zoom will hit the United States and other international markets, but given the success of the camera, we're guessing there's a pretty good chance it's on the near horizon.