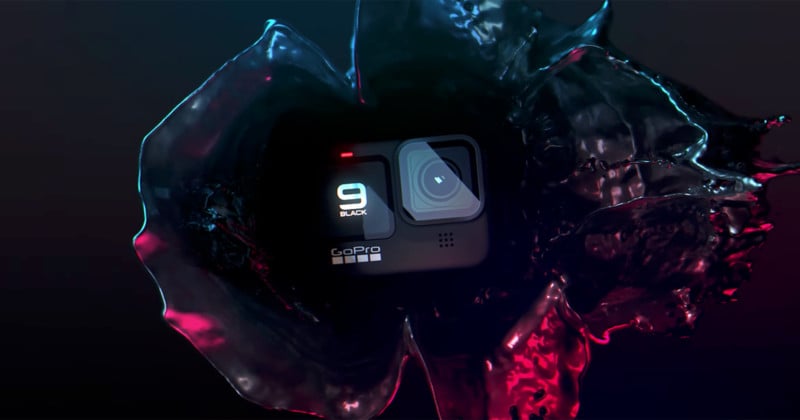 GoPro has just unveiled its latest action camera: the GoPro Hero9 Black. The updated camera is pretty much improved in every way, with the ability to capture 5K video and 20MP photos, new HyperSmooth 3.0 video stabilization, a front-facing color display, better battery life and more.
The Hero9 Black is all about packing "more of everything" into the same camera body, whether that's features or GoPro's special 'Mods' that let you add additional functionality through add-on accessories.
The core features of the Hero9 Black are 5K video recording, 20MP photos, improved HyperSmooth 3.0 stabilization, in-camera horizon leveling, up to 4K/60p and 1080/240p slow mo shooting, a front-facing 1.4-inch LCD display, a larger 2.27-inch rear touchscreen display, and 30% more battery life that promises improved cold weather performance.
Here's a quick intro and overview that covers all the new camera's main features:
In addition to the camera with all its fancy new software and hardware-enabled features, GoPro also unveiled the all-new Max Lens Mod: an ultra-wide angle twist-on lens mod that gives you a 155° field of view and "unbreakable" Max HyperSmooth stabilization at up to 2.7K/60p. It also works with a special horizon lock feature that keeps your video stable on the horizontal or vertical axis, even if you rotate the camera a full 360°.
You can see the lens mod below, and a quick demo is included in the video above.
The GoPro Hero9 Black is available starting today for $450 if you buy it off the shelf, or $350 if you purchase it alongside a one-year GoPro Subscription. That subscription will cost you $50, and earns you unlimited cloud storage for GoPro content, "no questions asked" camera replacement, and discounts on other GoPro gear.
The Max Lens Mod will be available in October, and will cost you $100 by itself.
To learn more about the new action camera or pre-order yours, click here.