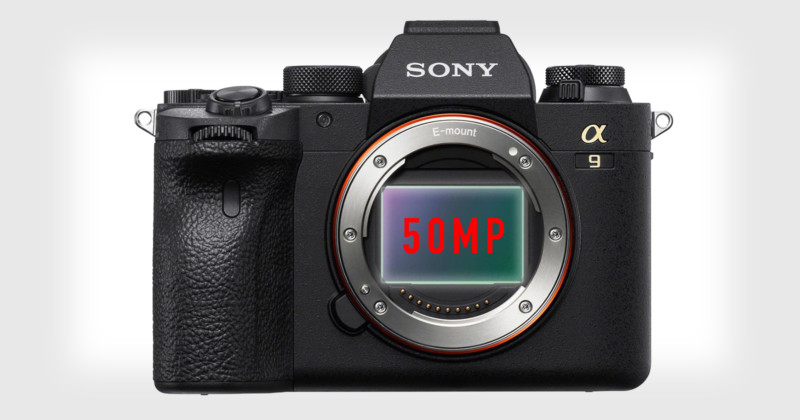 Over the past week, multiple rumor sites have reported that Sony is actively developing a new Sony a9 full-frame mirrorless camera that could be described as a "Canon R5 Killer." The camera will allegedly feature a 50MP sensor, shoot 8K video, and be released in Q1 of 2021.
The original rumor cropped up on Photo Rumors, where it was described as a "new top-of-the-line camera" with a pro body, 9.44M-dot EVF, newly developed sensor, 8K video, IBIS, dual card slots, and the new menu system from the recently released Sony a7S III.
The report was originally labeled as "bull s**t" by competing rumor site Sony Alpha Rumors, but SAR has since been forced to backtrack after a "reliable source" who has shared accurate information in the past confirmed the rumor and shared a few additional details about the upcoming camera. Given that there are now two reports (contentiously) confirming one another, we feel pretty confident about this one.
According to the latest info from SAR, the camera will feature a 50MP sensor and it will either be called the Sony a9S or the Sony a9III. Most of the specs of the body will be similar to the Sony a7S III, but the camera's much higher resolution sensor and thermal design will allow it to shoot 8K/30p video "without overheating."
Photo Rumors is reporting a price of around $6,000; Sony Alpha Rumors claims that the price hasn't been finalized yet, but expects that camera to cost between $5,000 and $5,500. Both sites expect that camera to be announced in Q1 of 2021, in time for photographer to test it out during next year's Olympics, assuming they're not postponed again.
That's all we know for now. With the official release still several months out, expect further leaks to trickle out slowly between now and the beginning of 2021, when rumors will likely speed up substantially. In the meantime, drop into the comments and let us know what's on your "Sony a9 III" wishlist.