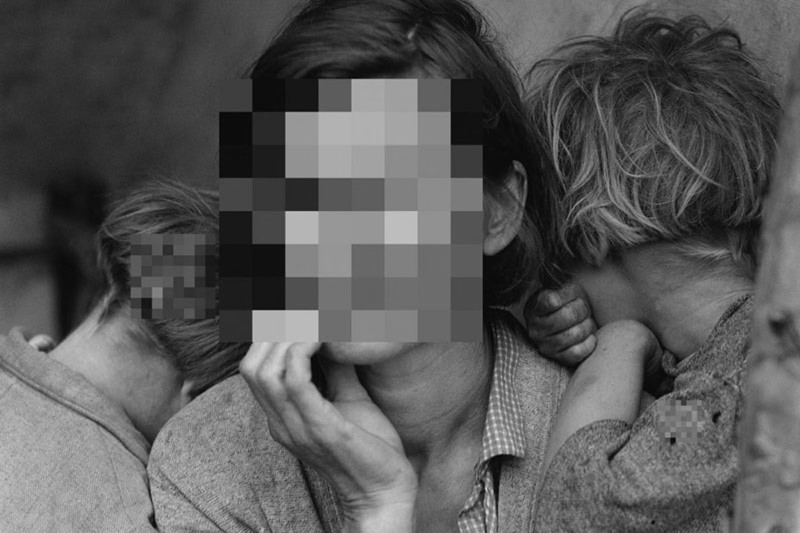 Every last Sunday of the month, we bring together a collection of easy reading articles from analytical to how-to to photo-features in no particular order that did not make our regular daily coverage.
Power, Consent, and Obligations in Photography – Conscientious Photography Magazine
Dorothea Lange got permission from Florence Owens Thompson to photograph her and her children, but Thompson, who was turned into the iconic "migrant mother," ended up being deeply resentful over how things unfolded: "I'm tired of symbolizing human poverty when my living conditions have improved."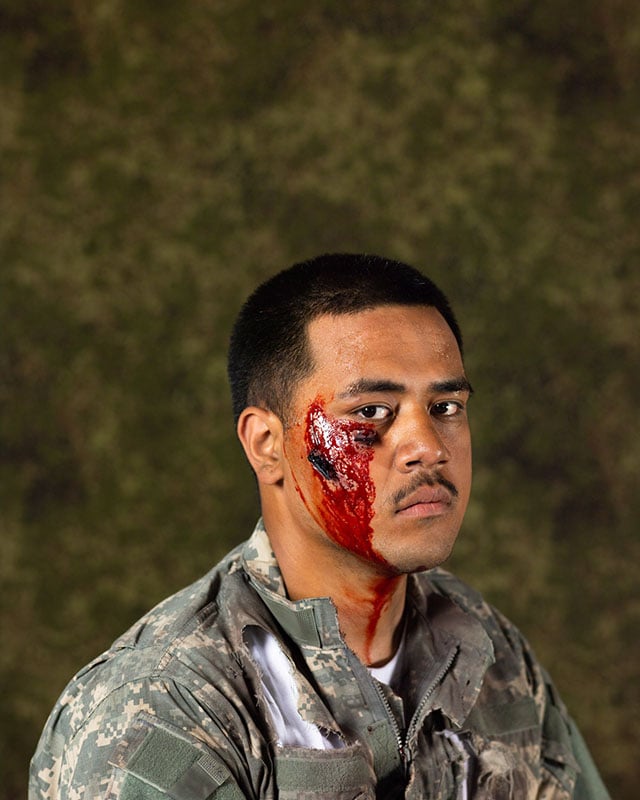 Debi Cornwall Investigates the Performance of US State Control – British Journal of Photography
"…in Guantanamo Bay, the truth is stage-managed for public consumption, and I decided I wanted to look at the performance of American power directly," says photographer, AP stringer and civil rights attorney, Debi Cornwall whose research led her to visit entire mock villages where, "immersive military war games are staged, populated by this cast of characters, ripped from the headlines…"
Practical Advice About Covering High Profile News Stories During Protests and Upcoming Elections – National Press Photographers Association
"A citizen's right to film government officials, including law enforcement officers, in the discharge of their duties in a public space is a basic, vital, and well-established liberty safeguarded by the First Amendment," Glik v. Cunniffe.
The Saudi Photographer from Riyadh Doing it Her Way ­– Arab News
Mo also worked on the "Under the Abaya (a full-length outer garment worn by some Muslim women)" book that showcased Saudi women in their "street clothes" — the photographer was able to show the beauty of the women wearing the simple garment as a reflection of their personalities.
Wolfgang Tillmans: 'Classic Photography Seemed so Remote, so Irrelevant to me. It Just Didn't Touch me' – Artspace
Tillmans intersperses his Instagram posts with carefully worded criticisms of the recent, disputed elections in Belarus, diverts funds and attention from his fine-art career to fund a wide array of projects, from a pro-EU campaign in the United Kingdom, through to his recent fund-raising drive to aid beleaguered clubs and nightlife venues across the world affected by the Covid-19 pandemic.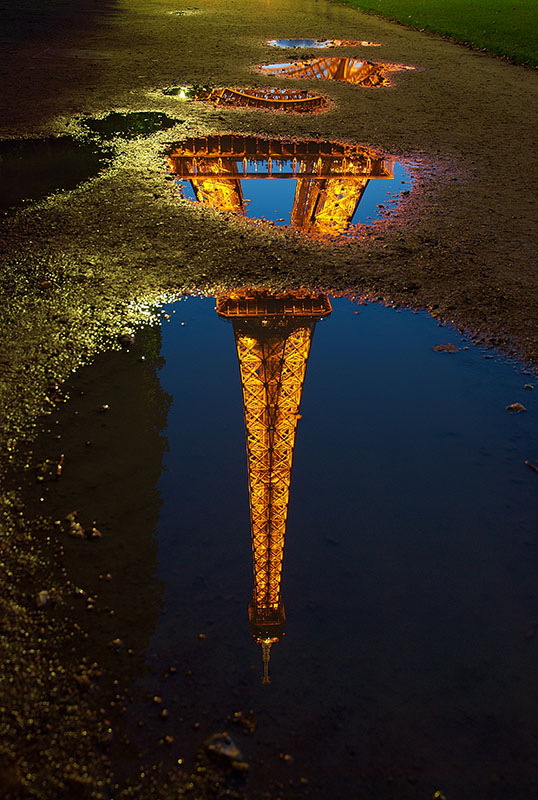 The International Tourist Attractions Which BAN You From Taking Photos – The Sun
Did you know that it is illegal to take photos of the inside of Westminster Abbey in London, the Eiffel Tower at night (daytime is OK), the Sistine Chapel and a few other iconic landmarks? Question: Is it OK to photograph a water puddle in which the Eiffel Tower is reflected at night? 
Camera Gear Reviews: Are They Honest? (Never Trust These Three Photographers!) – SLR Lounge
You know the types of photography "reviews" I'm talking about–that Youtuber who always says something crazy and controversial, making you question if it's just a tactic to get more views and likes.
Vivian Maier: The Elusive Genius Who Hid Herself Away ­– BBC
An exhibition running this summer at the Foam photography museum in Amsterdam, The Netherlands, is devoted to a lesser-known part of Maier's output, her color photographs, and brings together 60 images, mostly taken in Chicago and the surrounding area from the mid-1950s to 1986 when the caregiver was in her late 50s.
How It Was Made: Boss, the Spirit Bear – Professional Photographer
Canadian Nikon Ambassador Michelle Valberg captures a unique bear portrait in the Great Bear Rainforest, British Columbia, Canada, as he shakes off the water from his head only to be surrounded by a concentric pattern of backlit water drops.
From an Octopus Clinging to Rubbish to a Friendly Tubby Seal and a Shark Baring its Teeth: The Stunning Winning Images in an Underwater Photography Contest – Daily Mail
Commenting on the competition results, Scott Gietler, who is the publisher of the Underwater Photography Guide, said: "The images from this special competition, especially the winning conservation image, represent hope for our travel and dive industries ravaged by coronavirus, and hope that our nations can come together."
The 8 Fastest Lenses in 2020 – Break the Speed Limit With Glass as Fast as f/0.75 – Digital Camera World
The launch of Nikon's super-fast Nikkor Z 58mm f/0.95 S Noct has got everyone feeling the need for speed, and this has now been fueled by the launch of the Fujifilm 50mm f/1.0.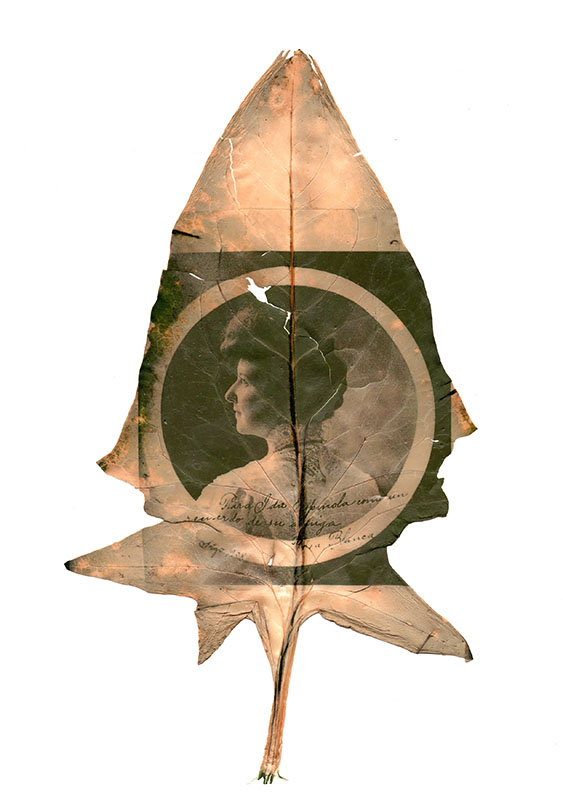 20 Experimental Photographers You Need to Know – Analog Forever
From double and long exposures to cyanotypes and film soup, the following 20 artists are working experimental photographers who plan to attend the Experimental Photography Festival 2021 in Barcelona this January.
These Are the Cameras Used By 10 of the World's Most Famous Photographers – Shutterbug
When it comes to capturing timeless and transcendent photos, everyone knows that the person behind the camera is the most crucial factor and that the particular gear he or she used is less important; however, there is always a curiosity amongst photographers to know which camera was used.
Anne Geddes on her Baby Photography Empire, iPhone Photography and Surviving the Internet – Australian Broadcasting Corporation
Geddes' photographs of babies — nestled in pea pods, cabbages, and oversized flowers — exploded into the public consciousness via her 1996 coffee table book, Down in the Garden
which landed on the Oprah Winfrey talk show, catapulting the Australian-born Geddes into international fame.
The Atlantic Tried to Artistically Show Gender Dysphoria on its Cover. Instead it Damaged the Trust of Transgender Readers – The Poynter Institute
With politicians' focus on transgender rights and the administration's moves to roll back federal protections for trans people, the 2018 cover story is continually referenced in subsequent media commentary.
Capturing Local Dancers in Their Unnatural Habitats – The Jewish News of Northern California
Kyle Adler, a Bay Area photographer, thought about all those dancers languishing in quarantine and ended up creating a portfolio, representing diverse ethnicities and dance styles.
Photographer Pictures Over 200 Arizona Moms in Effort to Normalize Breastfeeding  – 12 News-KPNX-TV
Arizona-based photographer Alicia Samone has been putting together a yearly gathering of moms from across the state in an effort to normalize breastfeeding for the past five years, and
this year was her project's biggest year yet in spite of the coronavirus pandemic, with 236 Arizona moms who participated.
WWII Photographer Robert Capa: Debunking the Myth – DW Akademie
The legend around Robert Capa, war photographer, has repeatedly been challenged, and that includes the 11 blurred and out of focus photos he took off the coast of Normandy, France on June 6, 1944, as well as the iconic The Falling Soldier captured during the Spanish Civil War allegedly depicting a Republican soldier at the moment of death.
Five Pen Tablets for Frugal Photographers – Popular Photography
Stop struggling with that pesky mouse and step up your photo editing game with one of these affordable pen tablets.
"Something Has to Change": Portraits of Growth from OpenWalls Arles 2020 – British Journal of Photography
In the absence of this year's Les Rencontres d'Arles due to Covid-19, OpenWalls has coincided instead with Arles Contemporain, a spontaneous festival of art, photography, and performance in the cultural heart of the southern French city, and paints a world in which we must consistently fight for, adapt to, and learn from change — for change is often our only constant.
In the 1960s, High-Resolution Color Photography Pained the CIA – The Phoblographer
To say that color photography was a big headache for the Central Intelligence Agency is an understatement, although Kodak Aerochrome, an infrared film that turned greens into reddish-purples, let the government find well-camouflaged guerilla fighters in the Congo.
'When the Heart Gets Filtered up Through the Camera': Vietnam War Photographers on How to Cover COVID Better – Columbia Journalism Review
CJR sat down with David Hume Kennerly and three other esteemed photojournalists from that conflict, Art Greenspon, Robert Hodierne, and David Burnett, to ask what lessons we can take from Vietnam to cover COVID, which has already claimed three times more Americans than the protracted Vietnam war.
Lord Snowdon: a Photographer 'Never Happier Than When Photographing Artists' – Christie's
Although he would come to be best known as a member of the British royal family, Lord Snowdon, who was married to Princess Margaret, the sister of Queen Elizabeth II, was first, foremost and to the end, a photographer.
Capturing the Secrets of the New York City Subway – Huck
For two decades, Patrick Cashin worked as the MTA's official photographer, documenting the ins and outs of one of the world's busiest transit systems. 
Is That a Landscape Photo or a Travel Photo? – ScottKelby.com
Since there is no official ruling body on this, so here is Kelby's opinion on it
Kansas City Chiefs Photographer Documents Sports History in the Making – Flatland
"I try to have four additional shooters [and two digital photo card runners who take images to two editors throughout the game] on the field and one in the stadium roaming to capture all the action including fan reactions," explains Steve Sanders, who ends up with 10,000-15,000 images shot on game day. 
This Time We are Young – Photographic Museum of Humanity
Esther Ruth Mbabazi, a documentary photographer and a Magnum Foundation Photography & Social Justice Fellow based in Kampala, Uganda, uses storytelling and photojournalism to address issues in her society
Red Carpet Photographers Brace for a New Normal Post-Pandemic – The Hollywood Reporter
One pro says barricades and other safety measures could make events "borderline clinical. … I worry that the Oscars won't look like the Oscars ever again," but that said, when business ramps up again, nobody wants to see 30 photographers positioned in a pit on top of one another.
Larry Fink on Trump, the 1963 March on Washington and Today's BLM Movement – The Independent
Larry Fink, who has been a working photographer for over fifty-five years, recalls his days photographing the 1960s civil rights movement – and why he can't quite bring himself to turn his lens on Trump.
Amazing Images of our Moon in all Shapes and Sizes – Pocket-lint
It's now over 50 years since the first moon landing on July 20, 1969, but with NASA's ongoing plans to land on the moon again by 2024, we thought what better way to celebrate than with a collection of some of the best photos of the moon in all its glory for you to enjoy.
24 Unbelievable Photos Released by NASA – ShotKit
Across the years, NASA has released some of the most incredible images human eyes have ever seen from exploding stars, swirling nebulas, auroras dancing across the poles of Jupiter to our home planet viewed from afar, inspiring that strange and jolting feeling known as the overview effect. Check out the image above. Do you feel it?
Anatomy of a Photograph: Authoritarianism in America – The Atlantic
Chairman of the Joint Chiefs of Staff, General Mark Milley, later apologized and said, "My presence in that moment and in that environment [wearing combat fatigues] created a perception of the military involved in domestic politics."
Candy-colored Photographs of LA's Glorious Hidden Beauty by George Byrne – Creative Boom
George Byrne's new monograph, Post Truth, the result of five years of work by the Australian artist who moved to Los Angeles in 2014, features dreamy compositions of pastel-colored landscape photographs.
Rising Sons: the Radical Photography of Postwar Japan – in Pictures  – The Guardian
Between 1957 and 1972, Japanese photography was revolutionized with images that spotlight the Vivo artists and the magazine Provoke, with its motto: rough, blurred, out-of-focus.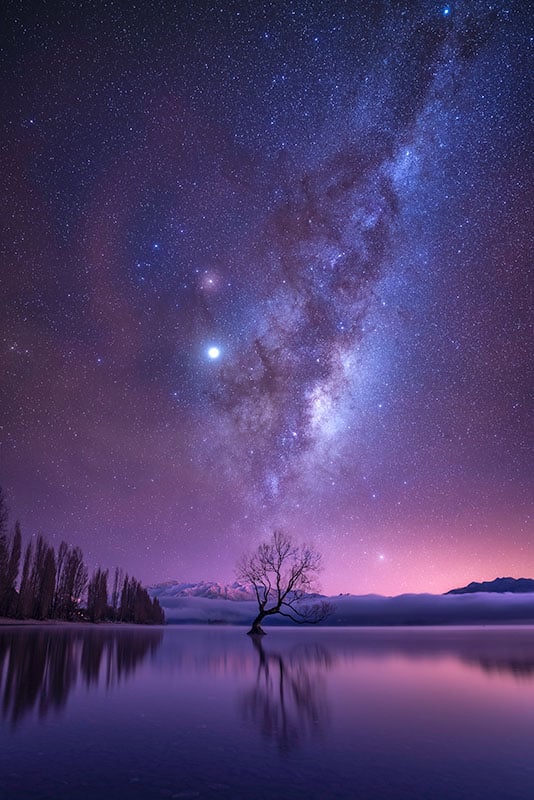 A Beginner's Guide to Astrophotography: 5 Tips to Get You Shooting Stellar Images of the Night Sky – Shutterbug
Jess Santos, who is a @SonyAlpha Ambassador, shares with you a few tips and tricks to get you started in astrophotography or even to push your night images to the next level, through the follies of her own learning experience.
15 Photography Students Capture the Season's Standout Bags – Vogue
For Vogue's September issue, 15 photography students from Brooklyn to Bavaria were asked to create a still life featuring an oversized handbag or two, and the results provide a distinct perspective on some of fall's standout designs.
Alastair Philip Wiper Captures the Monumental 'Unintended Beauty' of the Industrial World – Designboom
Traveling across the world British photographer, Alastair Philip Wiper, known for his unique ability to portray subjects of industry, science and architecture, frames scenes of machinery that continue his fascination with symmetry, linear density, and the beauty of functional perfection.
'The Way I See It' Review: Dawn Porter Captures an Unfocused Look at the Life of Obama Photographer  – IndieWire
This scattered look at the life and work of Pete Souza is emotionally charged, but it never develops into anything more compelling.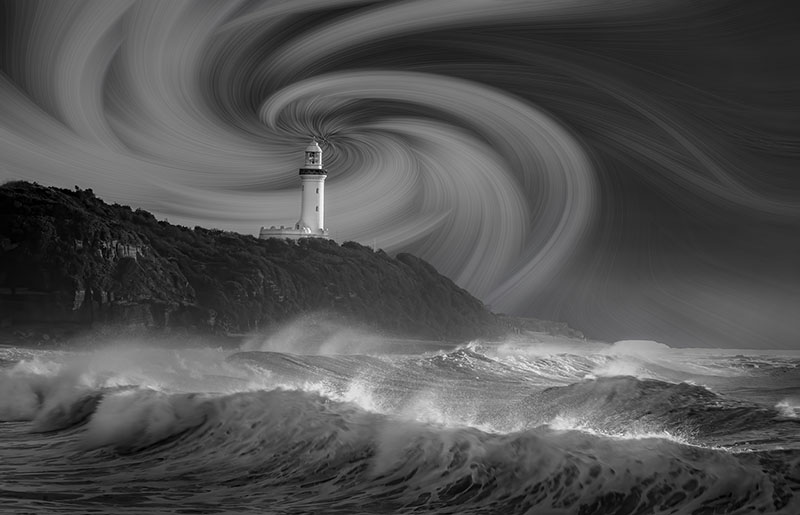 Winners announced for $50,000 Heritage Bank, Australia Photographic Awards – Australian Photography
The overall winner was selected from 3,000 entries and has been named as photographer Trung Nguyen for the image Swirling Sky for which he wins AUD $15,000 ($11,000) where he "liked the turbulent swell of the ocean in the foreground [and] replicate[ed] this movement in the sky…"
How Christy Lee Rogers is Pushing the Boundaries of Underwater Photography – CNN
"I think what I do differently than most underwater photographers is that I am shooting from above the water, and I'm using [the] refraction of [continuous] lights," the Nashville-based photographer and filmmaker Rogers told CNN. "So, you get this sort of bending [effect]."
---
We welcome comments as well as suggestions. As we cannot possibly cover each and every source, if you see something interesting in your reading or local newspaper anywhere in the world, kindly forward the link to us here. ALL messages will be personally acknowledged.
---
About the author: Phil Mistry is a photographer and teacher based in Atlanta, GA. He started one of the first digital camera classes in New York City at The International Center of Photography in the 90s. He was the director and teacher for Sony/Popular Photography magazine's Digital Days Workshops. You can reach him via email here.
---
Image credits: All photographs as credited and used with permission from the photographers or agencies. Header photo is Dorothea Lange's "Migrant Mother," pixelation by facepixelizer.com (yes, their algorithm picked the back of one of the children) courtesy Jörg M. Colberg