The Gowlandflex is a ginormous twin-lens reflex (TLR) camera invented by famous American glamour photographer Peter Gowland. The camera equipment shop Camera West got its hands on one through a trade-in and made this 3-minute video that offers a look at the unique camera.
Gowland was known for building his own camera and studio equipment, and he built various Gowlandflex cameras for photographers (e.g. Annie Leibovitz and Yousuf Karsh), organizations (e.g. the FBI), and companies (e.g. Playboy) over the years.
The Gowlandflex TLR obtained by Camera West measures 20x18x8 (~51x46x20cm) inches when fully built and weighs 11.35 pounds (5.1kg).
The viewing hood of the camera is itself the size of a Fujifilm GFX 100 medium format camera.
While these giant Gowlandflex TLRs were typically loaded with 4×5 film, this particular one was modified for 120 film, making it more accessible to modern-day photographers. Other Gowlandflex variants could even shoot 8×10.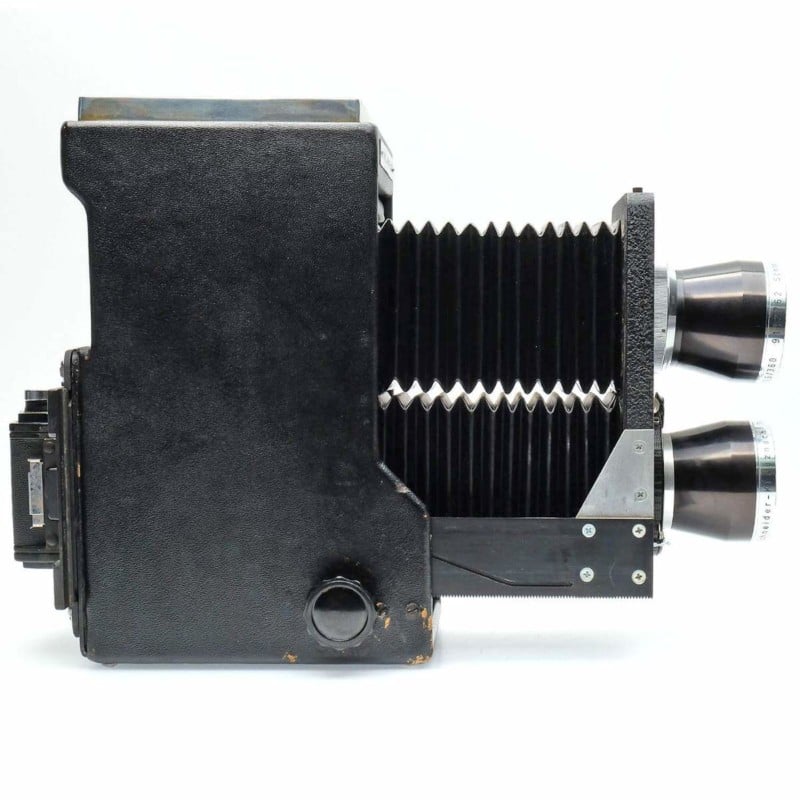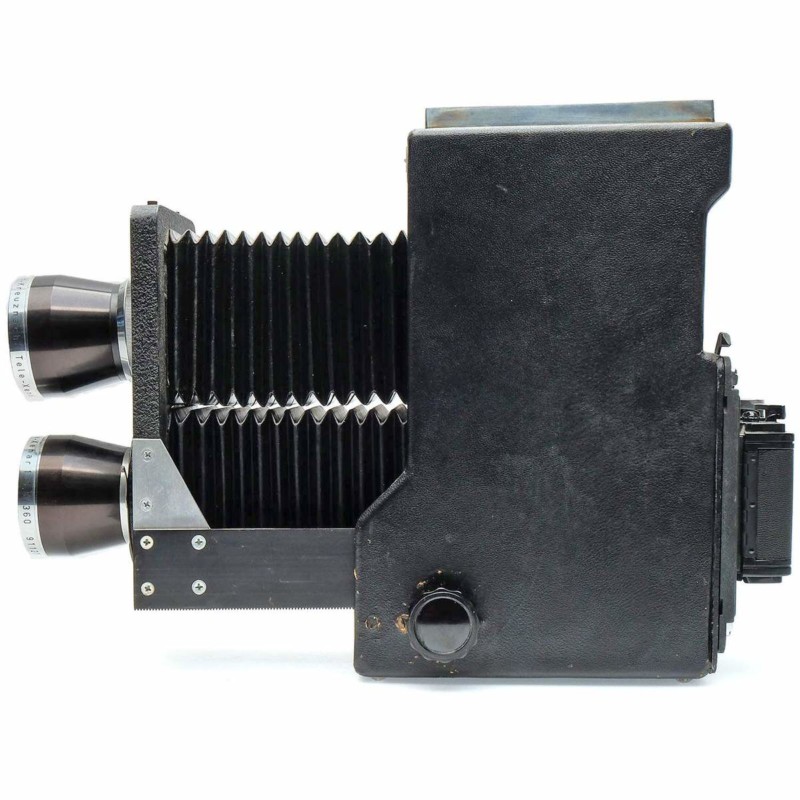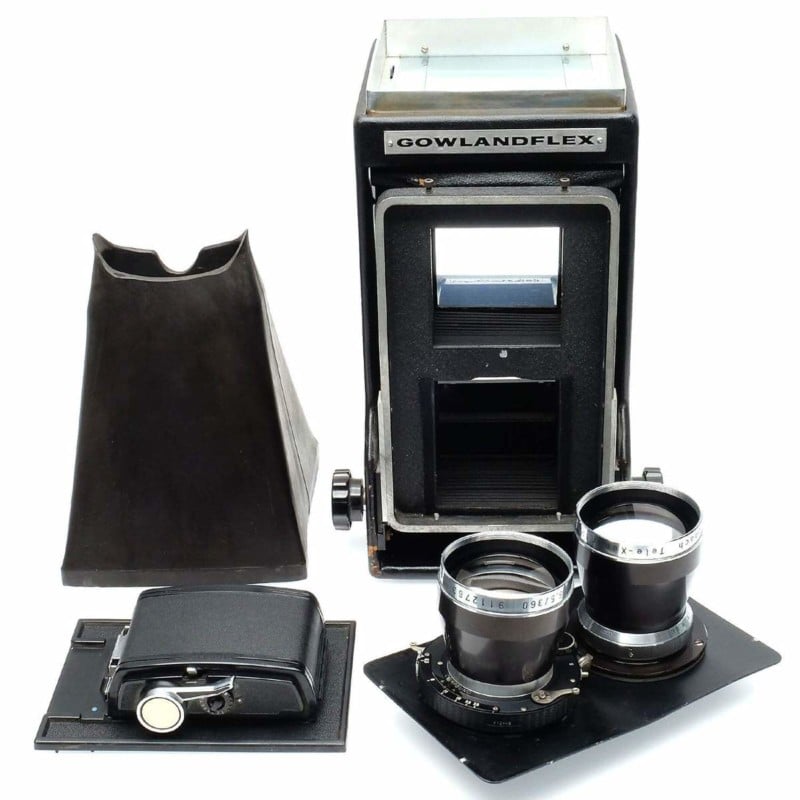 This Gowlandflex TLR is all mechanical, which is "a testament to Gowland's principle of simplicity when designing these cameras," Camera West says. "He wanted to eliminate all extraneous elements and build a camera with no gadgets, frills, or need for manuals."
Gowlandflex cameras are quite rare, so you'll need to keep your eye on places like eBay if you want to get your hands on one.
---
Image credits: Photos and screenshots by Camera West and used with permission