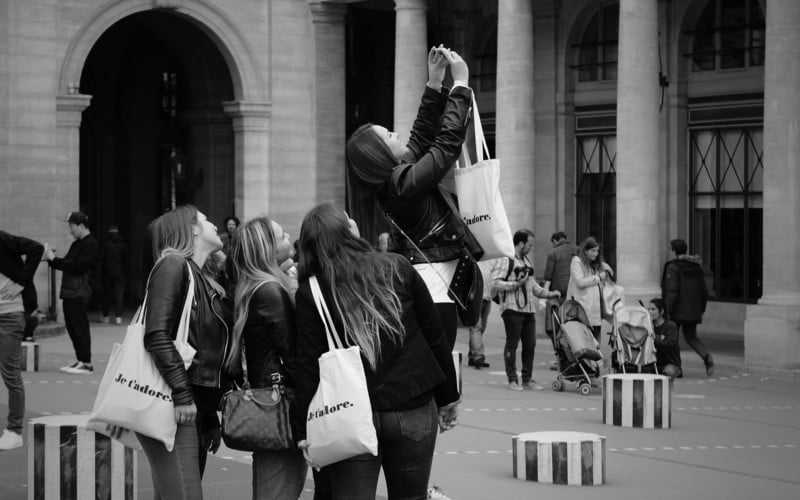 Google has announced a new set of "people-centered" design guidelines around the face-altering selfie filters built into many smartphone camera apps. The initiative encourages companies to be more transparent about how they apply these filters, change the design language used, and give users more direct control over their experience.
This initiative was spearheaded by Google's Digital Wellbeing team after conducting multiple studies and speaking with mental health experts around the world. They were trying to understand the effect filtered selfies have on people's—and especially children's—self image, and what they found is that "the potential for harm is real."
The studies showed that 80% of parents said that they're worried about filters and two-thirds of teens have reported being bullied by peers based on how they look in their selfies. Fortunately, designers and developers can understand and address these issues early on by providing features without sending unintentional signals about personal worth or beauty norms.
This inspired the creation of a "design framework" that breaks out into four categories: defaults, value-neutral language and visuals, transparency, and education.
The first and possibly most important step is to turn these settings off by default. Many selfie filters are applied automatically when you turn on your smartphone's front-facing camera—smoothing skin and/or removing blemishes without ever informing the user. Making matters worse, these 'features' are difficult (if not impossible) to turn off in settings.
This is a quick fix. Simply turn face retouching features off by default, so that they are a choice made by the user instead of being foisted upon them.
The second step is changing the design language used with these filters. Instead of using terms like "enhancement," "beautification," or "slimming"—all words that imply the filter is somehow "fixing" your appearance—Google suggests using value-neutral language like "Face Retouching" instead of "Beautification" or labeling a filter as "Subtle" instead of "Natural."
The same goes for Icons, where the "sparkles" that usually accompany such editing features are being replaced by an editing pen in Google's own Pixel phones.
The third and fourth steps are Transparency and Education. Transparency means that, when you do choose to apply these filters, the apps should tell you what exactly its doing to your face. It should also show you when Face Retouching features are turned on, so you're never being tricked.
Education and Awareness is based on Google's findings that "many people would appreciate apps that provide more information about the connection between face retouching and wellbeing." This might be done through some sort of "Learn More" link available in the Face Retouching settings.
The point, in the end, is to make sure smartphone camera apps aren't inadvertently creating "a beauty standard that some people compare themselves against."
Since taking pictures is one of the most common things we do with our phones, prioritizing positive self-image using the techniques described here will allow these experiences to enhance, rather than detract, from a person's wellbeing.
These changes are already being applied to the camera app in Google's latest crop of smartphones—the Pixel 4a, the new Pixel 4a (5G) and Pixel 5—but Google hopes that other companies will follow suit. In fact, the success of this initiative kind of hangs in the balance, since not everyone (or even most people) own a Google Pixel phone.
But don't expect this to be a one-and-done change either. Google's Design Wellbeing team will keep at it.
"These are the first of many steps we're taking to support wellbeing and bring your voice into our design process," says Google.
(via TechCrunch)
---
Image credits: Header photo by Steven Lasry, CC0