Every Sunday, we bring together a collection of easy reading articles from analytical to how-to to photo-features in no particular order that did not make our regular daily coverage. Enjoy!
Tom Stoddart: Documenting Extraordinary Women – Amateur Photographer
This year marks the 50th anniversary of esteemed British photojournalist Tom Stoddart's career. Extraordinary Women, releasing on Oct 21, is a photographic collection that salutes the strong will of women through times of war, poverty and hardship.
"Photographers make rubbish editors, mostly, because you always want all of your work in and to display it huge." —Tom Stoddart
Sony E Mount Turns 10 Years Old – and its 29 Cameras Changed the Industry
The Sony E mount has just had its 10th birthday. Here's a quick trip down memory lane of the cameras released over the last ten years, which debuted its new mount, with the fledgling NEX product line in 2010.
Quiz: What does NEX stand for? New E-mount eXperience.
Notable: In 2013, the A7R introduced a monster 36.4MP sensor with no low-pass filter. It took Canon another seven years to release a full-frame mirrorless camera matching that resolution!
These Photos Of Kids Saying Goodbye To RBG Are Breaking My Heart – BuzzFeed
Supreme Court Associate Justice Ruth Bader Ginsburg died last Friday, Sept 18, at the age of 87. Mourners and members of the public have come to pay their respects to Ginsburg at the Supreme Court building in Washington, DC, where her body is lying in state. Among the mourners are a notable number of children and young people, some dressed up like the justice, who have come to say goodbye.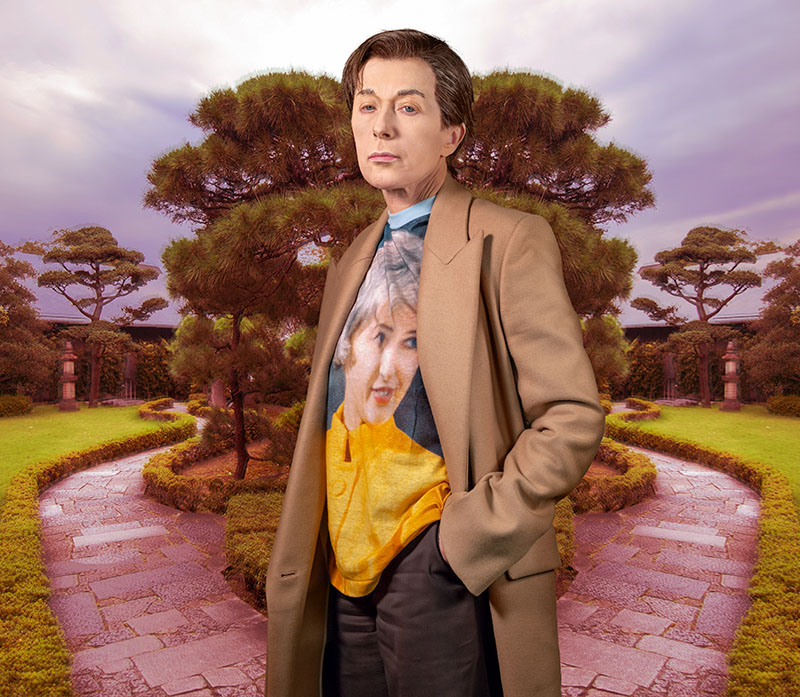 See Previously Unseen Cindy Sherman Photographs in Paris Now – An Another
"I know the camera always lies," artist Cindy Sherman once said. Sherman's Untitled Film Stills is one of her earliest series and still one of her most recognized and celebrated. "Some people have told me they remember the film that one of my images is derived from, but in fact, I had no film in mind at all," she has said.
Fact: In 2011, a print of Untitled#96 fetched $3.89 million at Christie's, making it the most expensive photograph at that time though the price has since been surpassed.

13 Tips for Building a Photo Website that Attracts Clients – Rangefinder
Nikon Ambassador Julia Kelleher focuses on how you can build and maintain an impactful photo website that attracts the clients you want. So don't put off streamlining your business branding, updating your site, or even creating one from scratch. It's time to do the work and get it done, no matter how painful it might be. You will be amazed at the difference it can make.
Tip: "I don't necessarily want to have to fill out a contact form if I just have a quick question or to make a quick phone call. Make sure you have contact info on your site. It's a fast way to lose clients if you don't," says Kelleher.
The First Photos of Enslaved People Raise Many Questions About the Ethics of Viewing ­– The New York Times
To Make Their Own Way in the World: The Enduring Legacy of the Zealy Daguerreotypes.
These pictures were taken by photographer Joseph T. Zealy in 1850 at the behest of the Harvard zoologist, Louis Agassiz, a proponent of polygenesis — the idea that the races descended from different origins, a notion challenged in its own time and refuted by Darwin– he had the pictures taken to furnish proof of this theory. These are history's cruelest, barbarous, most contentious images — the first photographs, it is believed, of enslaved human beings.
Quiz: Who was the most photographed person in the 19th century? Frederick Douglas. He was born into slavery and a recurrent character in this book but ended up being an American social reformer, abolitionist, orator, writer, and statesman.
Notable: The title words "To Make [His] Own Way in the World" are also found in one of his essays.

Don't Say 'Cheese': Why People Never Seemed to Smile in Old Photographs – AZcentral
Back then, the long exposure times made it hard to capture smiles, says Betsy Fahlman, an art history professor at Arizona State University who teaches History of Photography.
"Unless you're Miss America, it's hard to hold a smile for an exposure that might be as long as 15 minutes," Fahlman said.
Notable: Missing or chipped teeth were common owing to the lack of good dental care in the 1800s, and therefore they might have just preferred to take pictures with their mouths closed.
3 Phone Photography Hacks (for DSLR & Mirrorless Cameras, Too) – SLR Lounge
You've no doubt heard the saying the best camera is the one you have with you. These days, pretty much everybody has access to a camera via their smartphones. Unfortunately, there seems to be this idea that we need professional camera gear in order to capture creative, professional quality images. In reality, that is absolutely not true. We do not have to settle for boring iPhone images anymore.
Question: Who first said, "The best camera is the one you have with you?" I don't know but would like to find out. Leave a comment or email me.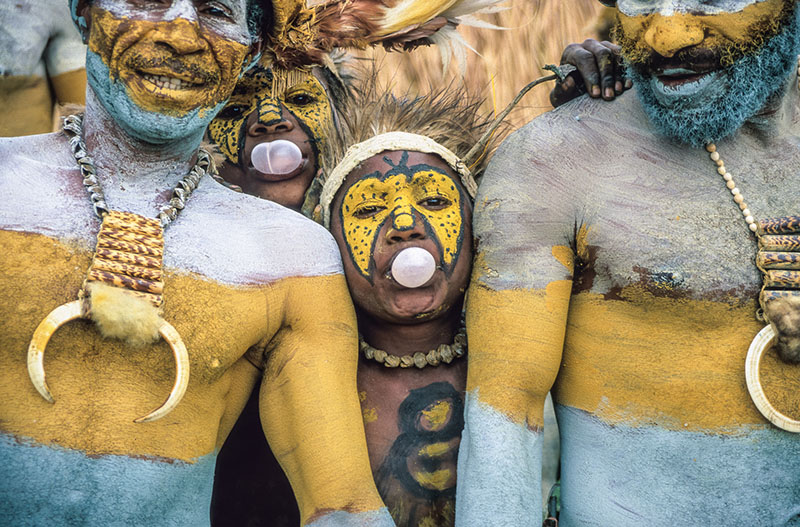 Photographer Cristina Mittermeier on Dedicating Her Life to the Ocean – Conde Nast Traveler
Sony Artisan of Imagery, Cristina Mittermeier a photographer and marine biologist for the past 25 years, has been recognized as one of the World's Top 40 Most Influential Outdoor Photographers by Outdoor Magazine and was named one of National Geographic's 2018 Adventurers of the Year. In 2005 she founded the prestigious International League of Conservation Photographers (ILCP) to provide a platform for photographers working on environmental issues.
"I [Mittermeier] am often asked if I gave the gum to these boys from the highlands of Papua New Guinea. The answer is no. They were participating in the Mount Hagen highlands Sing Sing, a festival that encourages people to compete for the most culturally intact tribe. Somehow they got their hands on some bubblegum and delighted in surprising me with bubbles." —Cristina Mittermeier
---
We welcome comments as well as suggestions. As we cannot possibly cover each and every source, if you see something interesting in your reading or local newspaper anywhere in the world, kindly forward the link to us here. ALL messages will be personally acknowledged.
---
About the author: Phil Mistry is a photographer and teacher based in Atlanta, GA. He started one of the first digital camera classes in New York City at The International Center of Photography in the 90s. He was the director and teacher for Sony/Popular Photography magazine's Digital Days Workshops. You can reach him via email here.
---
Image credits: All photographs as credited and used with permission from the photographers or agencies.