Armed with her Rolleiflex, a roll of TRI-X 400 (or Ektachrome) film stock, and her bold character, the late Vivian Maier made herself legendary with her dramatic street photography. Her street portraiture in particular is riveting thanks to the expressions on her subjects. As Frederik Trovatten puts it in this 13-minute video, "she takes the photo she wants to take whether the subject wants to be a part of it or not."
In his instructional photo walk, Trovatten tries to emulate Maier's street portraiture and explains how you can do the same: "get close and take the photos that we want." For many photographers, myself included, this style is particularly challenging as we are conditioned culturally to respect the space of others and avoid possible conflict.
That said, Trovatten says that Maier did capture images where she asked for permission, contrary to popular belief. So he tries a mix of asking and not asking to see what results he could get.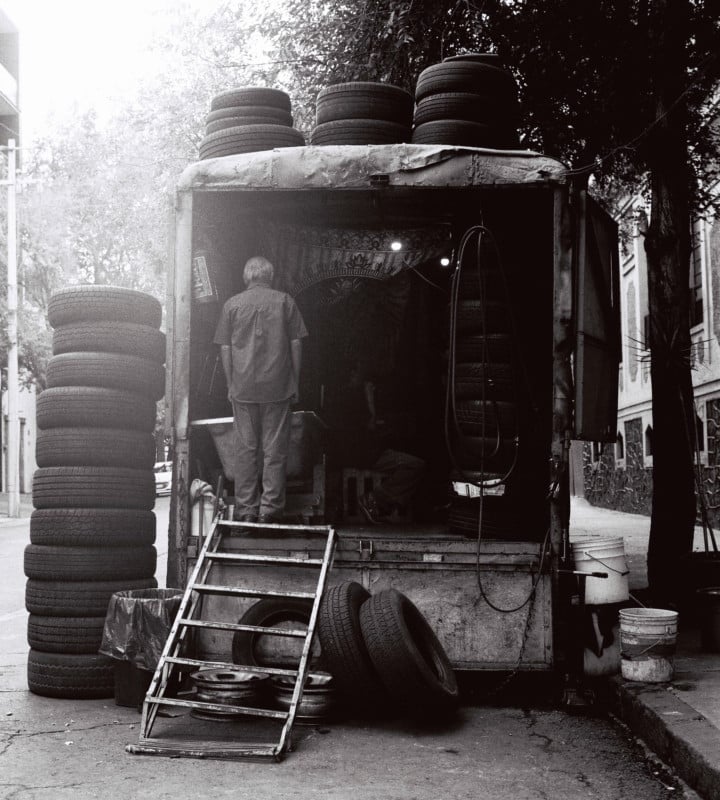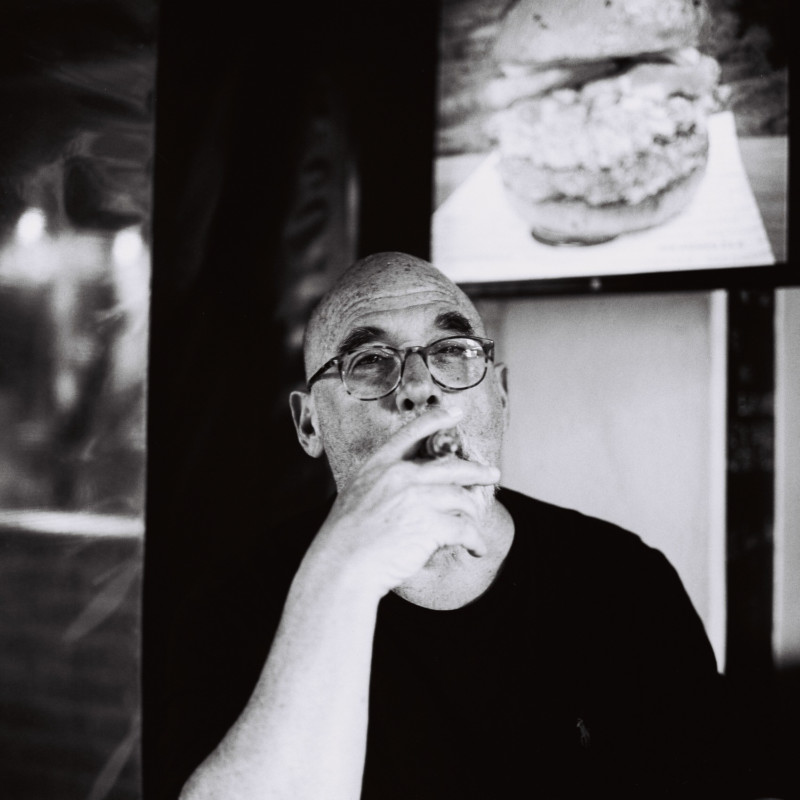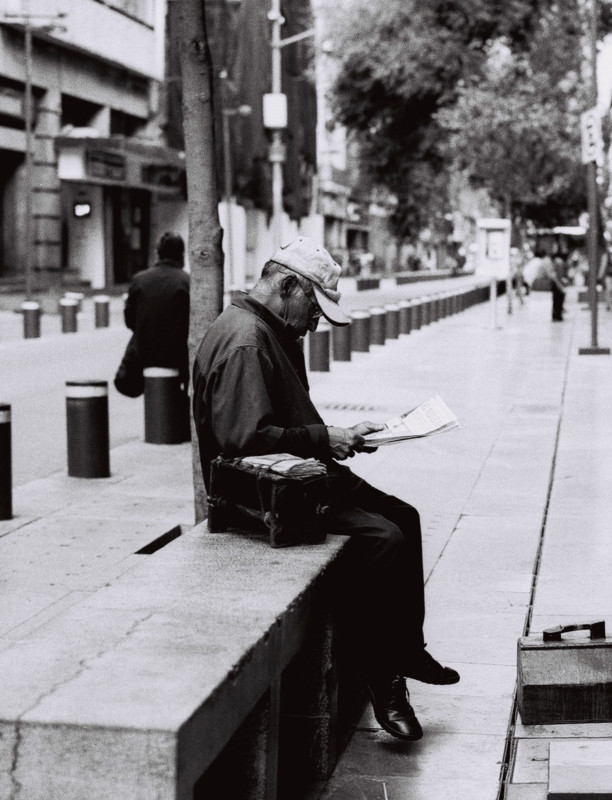 The video is less a direct "how to" with a distinct set of instructions, but more of what can be done with the same equipment on the modern-day streets of Mexico City. That said, Trovatten does point to a few things that contribute to Maier's distinct style:
Shoot from a lower angle: The Rolleiflex is a waist-level camera, and many of Maier's images are taken from that angle looking up at the subject, while the subject tends to be looking above the camera at Maier.
Utilize shapes and unique composition: While less renowned than her portraiture, much of Maier's street photography work leverages shapes and unique composition.
Leverage reflections: Maier used reflections in her photos, either in windows, mirrors, or water. She also did not shy away from being visible via those reflects, which adds another layer of complexity to some of her images.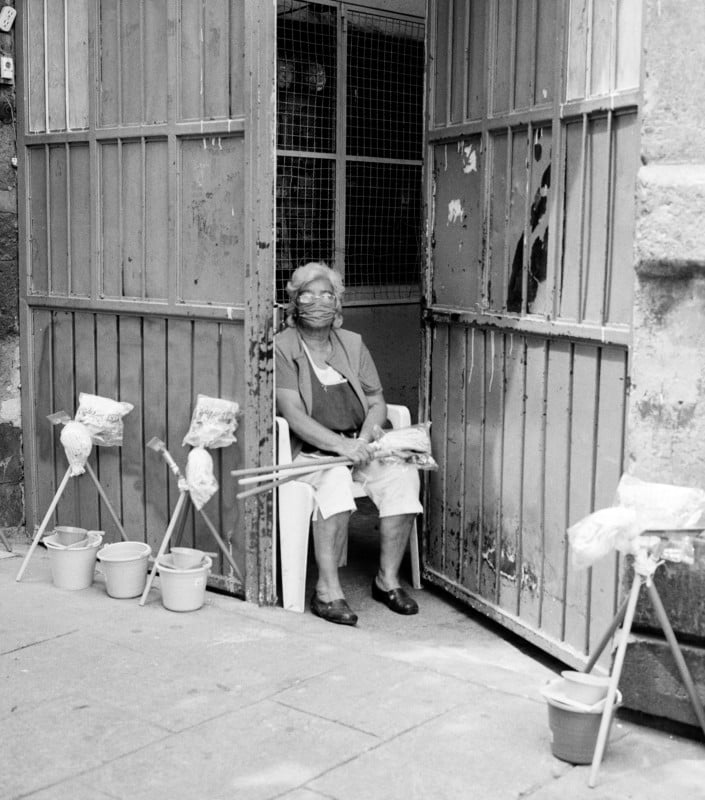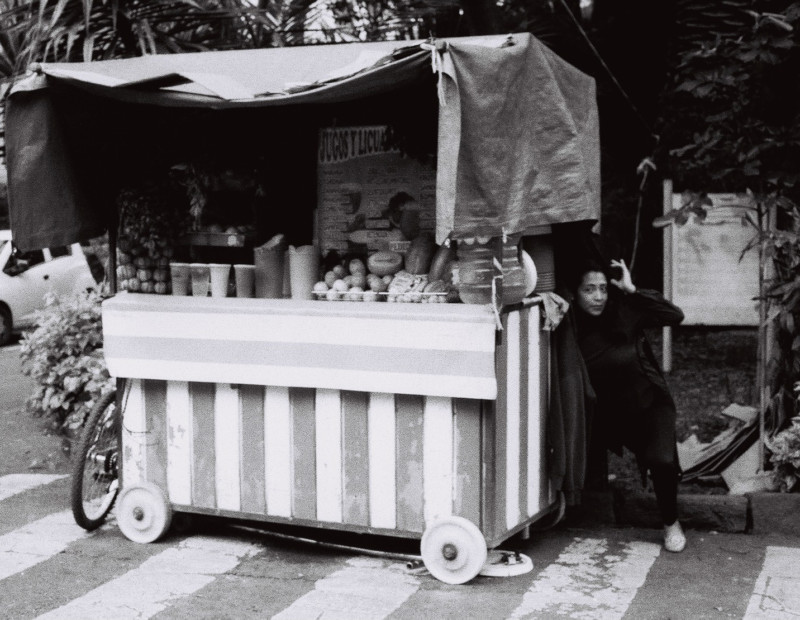 Regardless of if you believe Trovatten succeeded or not in emulating Maier's style, his images are quite impressive from this one day on the streets. If there is one thing to take away from his lesson, it's to not be afraid to put yourself in a position to get a great photo.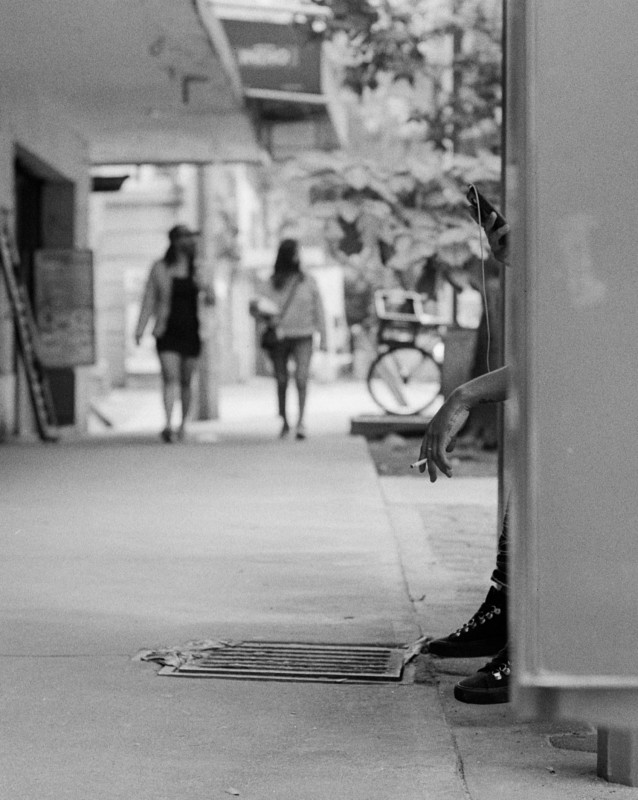 Watch the video above to see Frederik Trovatten in action. You can also find more of his work and videos on his YouTube channel, website, and Instagram.