Redditor Whomstevest has designed and 3d-printed a fully-functional Canon EF to RF tilt adapter and provided the design so that you can build your own at home. The adapter allows any Canon EF lens to adapt to an RF body and features infinity focus, 7 degrees of tilt, and 180 degrees of rotation.
The adapter was printed with black ABS on an Up Mini 3D printer, with a layer height of 0.2mm and a lot of support. Whomstevest says that other materials should work fine, but adds that no matter what it should be black to prevent color cast when using it.
Whomstevest provided PetaPixel with numerous photos of the adapter for reference: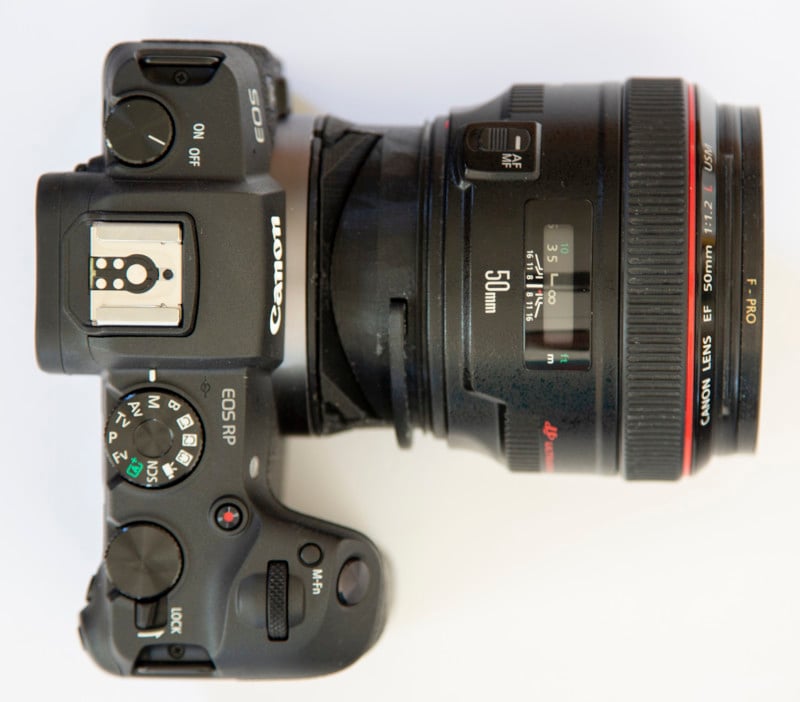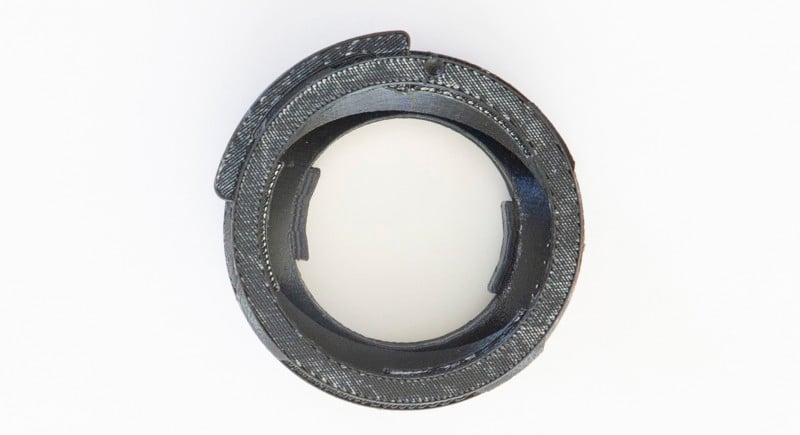 The adapter has no electronic connection with the camera, so you won't be able to adjust focus if you're using a lens that is exclusively focused by wire. Luckily, most of the popular EF lenses are not the focus by wire design, so you shouldn't run into too many issues there. In order to adjust aperture, you will need to set it before using the adapter with this technique:
Whomstevest warns that lens hoods that aren't circular may crop the corners when the lens is rotated 90 degrees and that some lenses that are rectangular at the back (such as the 24-105mm f/4 L) may also crop corners when rotated 90 degrees.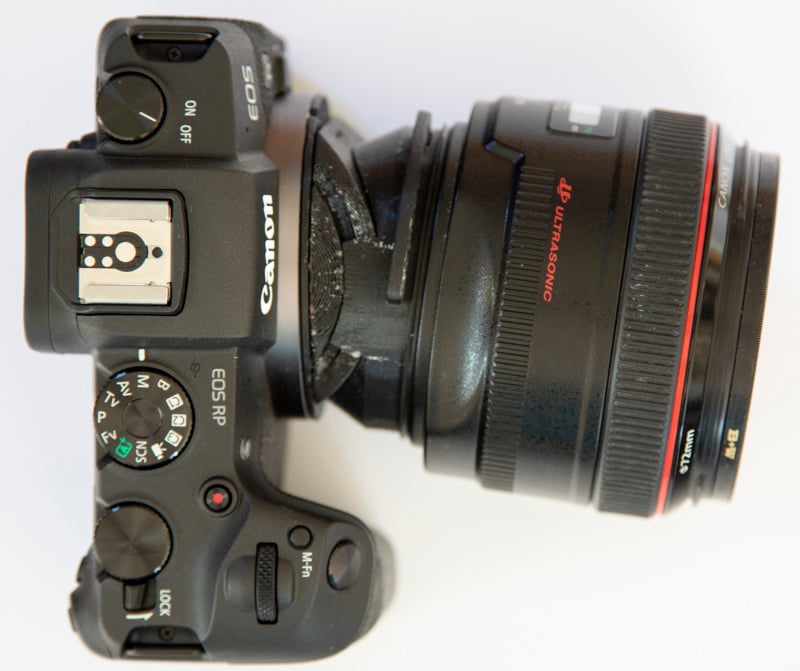 He went even a step further by building a depth of field visualizer/calculator that he uses to visualize how tilt affects the depth of field. "It is set up by default to show a top-down view of a 50mm lens at f2.8, tilted at 7 degrees, focused at 1 meter and on a full-frame sensor," he explains. "Move the sliders around to see how different lenses, apertures, and tilt angles change the depth of field. It will also work for other adapters and tilt-shift lenses in general but some values may have to be changed."
Though not a professional tool, the results he achieves show it definitely works. The following two images were taken with the Sigma 600mm f/8 mirror lens, adapted with the tilt adapter:
These images were taken with the Canon EF 50mm f/1.2 L USM at f/2.8, adapted with the tilt adapter: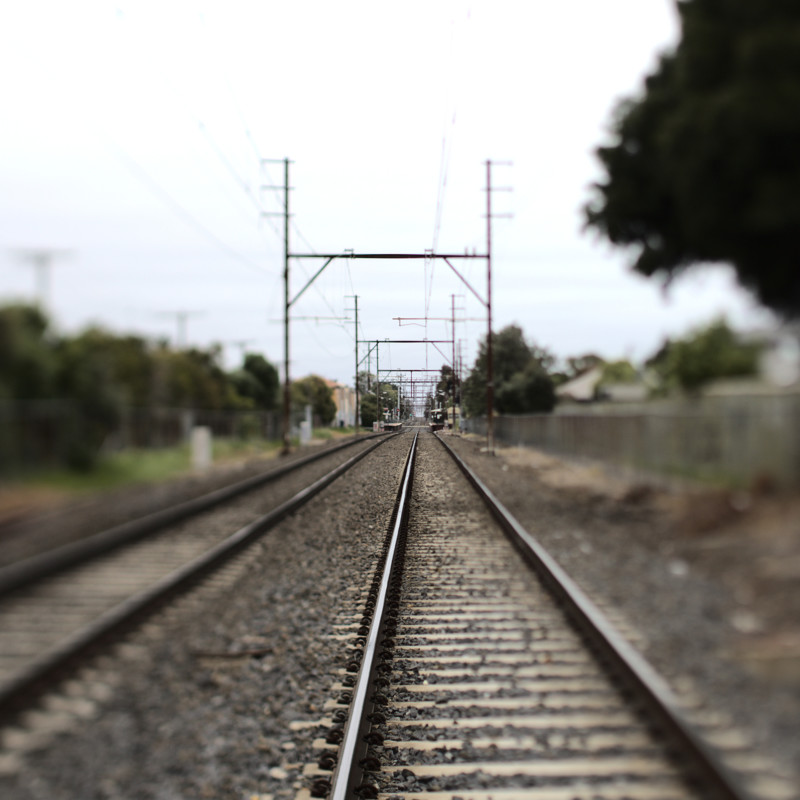 If you're curious about vignette, he has published his vignetting tests here.
This is not Whomstevest's first adapter design. He has been making different adapters for various mounts dating back as far as 2015, including a Hasselblad V to Canon EF, Mamiya 645 to Canon EF, and Canon EF to Nikon 1.
Traditional mount adapters from various companies might be sturdier than what you can make with 3D printers at home, but they don't have the versatility to design for specific mounts that are not popular enough for a full production run. What's more, tilt designs like Whomstevest's here are markedly less common on the open market. Thanks to the ease and relative affordability of 3D printers now, unique ideas like this one are more easily realized. We're excited to see what he comes up with next!
---
Image Credits: All images by Whomstevest, and used with permission.