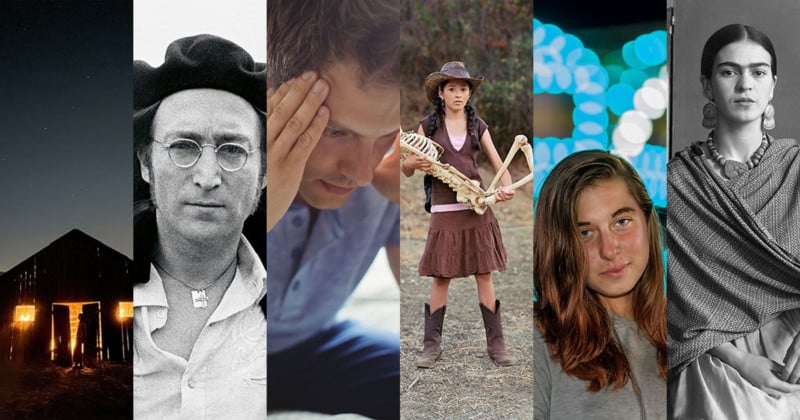 Every Sunday, we bring together a collection of easy reading articles from analytical to how-to to photo-features in no particular order that did not make our regular daily coverage. Enjoy!
Which iPhone 12 Is Best for Photographers? – PC Mag
Apple's lineup includes four phones with three different camera stacks. The main lens has a new optical formula. It maintains the same 26mm (full-frame equivalent) focal length but sports seven molded plastic elements and an f/1.6 aperture, gathering just a little bit more light than the iPhone 11's f/1.8 main lens. In the flagship offering, the iPhone 12 Pro Max (starting at $1,099), its ultra-wide lens matches all the other models, but its main 26mm f/1.6 lens is backed by a larger image sensor and is stabilized using a sensor-shift method, similar to what's offered in many interchangeable lens cameras. It won't be available at launch, but serious photographers have one other reason to jump to a Pro phone this year—Apple ProRaw.
Notable: The Pro phones, for the first time, also stabilize images by shifting the sensor, rather than the lens elements, which Apple said lets you take handheld shots with a surprisingly long 2-second exposure time.
A Frame by Frame Account of the Denver Protest Shooting – The Denver Post
Helen H. Richardson, a photographer at The Denver Post, was steps away from a fatal shooting while covering a rally and a counterprotest. The Denver Post decided to publish the full sequence of 71 images in chronological order along with the timestamps and other information recorded by the camera. Below each image is additional metadata recorded by the Nikon D5 onto each image file, including the filenames, the frame number the model of the camera used, focal length of the 24-70mm zoom lens used, the aperture, shutter speed, and ISO settings for each image. In the photo of Mr. Keltner lying on the ground (just after the shooting), Mr. Dolloff (the suspected shooter), his head turned hard to his left, appears to look directly at Ms. Richardson's camera. "In that moment it felt like it was only me and him," Richardson said. "Is he going to start spraying bullets into the crowd?" she tells The New York Times. "I had no bulletproof vest, nothing."
How to Add Words to Pictures – Conscientious Photo Magazine
Many photographers are terrible at talking about their work. You might find solace in the old excuse that you're an artist, and as such you're not a writer or talker. Knowing what your work is about and where it was coming from makes great raw material to speak and write about. More often than not, photographers attempt to write as pompously as possible. Don't do that. Talk or write in a manner that feels natural to you. First and foremost, practice speaking about your work for your own growth. Being able to do it in front of an audience is merely a bonus.
I do not think that I have a talent for writing. I now am able to write reasonably well because I worked on it for many years, a process that entailed writing on a regular basis. Usually, writing is not something that I enjoy doing… For sure, it has given me deeper access to engaging with photography. — Jörg M. Colberg
Imogen Cunningham's Rise: Why the Proto-Feminist Photographer Has Grown So Popular – ARTnews
Cunningham was once considered one of the greatest photographers, alongside her contemporaries Alfred Stieglitz and Ansel Adams, but at some point, her popularity dropped off a bit. Even today, though a few U.S. museums have collected her work in-depth, the full view of Cunningham's photographic work has mostly gone unseen, which might owe to her being under-known in the decades since her death in 1976. Along with Adams and Weston, she was one of the most high-profile members of Group f/64, one of the most famous photography collectives of all time.
"I photograph anything that can be exposed to light." — Imogen Cunningham
Fact: Gender Pay Gap. Getty curator in the Department of Photographs, Paul Martineau writes that, in the 1930s, when Cunningham began shooting for Vanity Fair, Cunningham was selling her work for $10 per picture. Her colleague Edward Steichen, by contrast, was making $35,000 per year as a chief photographer for Condé Nast, the media conglomerate that owns Vanity Fair. In 1913, she wrote a manifesto called Photography as a Profession for Women. She insisted that women photographers were just as physically able to undertake the then-laborious process of shooting and developing photographs.
Previously Unseen Photographs of John Lennon and Yoko Ono at Home – AnOther
Brian Hamill, the "devoted and fiercely loyal New Yorker," has spent over 50 years garnering acclaim as both a photojournalist and a still photographer on seminal movie sets (Annie Hall, The Conversation, A Woman Under the Influence). Much to his delight, the avid rock'n'roll fan also had the opportunity to meet and photograph John Lennon, including while performing what would be his final concert in Madison Square Gardens in 1972. As with all Hamill's work, his images of the Beatle and his artist wife – newly published in a photo book titled Dream Lovers – are masterfully composed and wonderfully candid. "I do a minimal amount of direction – when it's a journalistic look, I find it best to let people do their thing and shoot away," he explains over the phone in a gruff, warm Brooklyn accent.
Notable: On December 8, 1980, Annie Leibovitz took the most iconic photograph in rock' n' roll history for Rolling Stone. The picture features artist Yoko Ono and husband, John Lennon. The former, late Beatles singer is curled in a fetal position around his wife; eyes closed, he kisses her cheek. Lennon would never see the cover as hours later he was shot outside his building, the Dakota, on New York's Upper West Side.
Quiz: Who was on the cover of Rolling Stone's inaugural issue in 1967? Again. John Lennon.
Purchase Dawoud Bey and Cindy Sherman Works, Fight Voter Suppression – W Magazine
Prints from over 150 artists and photographers are for sale, priced at $150 to raise funds for States of Change, in partnership with the Movement Voter Project. The money raised will go toward local groups working on the ground in five key swing states to fight voter suppression. Participants include Alec Soth, Catherine Opie, Carrie Mae Weems, Cindy Sherman, Dawoud Bey, Ed Ruscha, Gordon Parks, Hank Willis Thomas, Kim Gordon, Larry Sultan, Mario Sorrenti, Nan Goldin, Robert Frank, Sally Mann, Sharon Lockhart, Stephen Shore, Steve McCurry, and the list goes on and on.
"Black people have been killed for directing their gaze at the wrong person. I want my subjects to reclaim their right to look, to see, to be seen." – Dawoud Bey
What Is Bokeh in Photography, and How Do You Create It? – How-To Geek
Bokeh refers to the shape and quality of the out-of-focus area in a photo. It's most noticeable how specular highlights and point lights are rendered, but it's present everywhere. Several lens design elements affect how bokeh appears. The first is the number of aperture blades in the lens. For example, a lens with seven aperture blades produces heptagons, while a lens with nine (or more) produces more rounded bokeh. A wider aperture will produce bigger, rounder bokeh. Whether the bokeh is Good Bokeh or Bad Bokeh is highly subjective.
Quiz: How do you pronounce bokeh? "Boh-keh," something like okay.
Notable: Bokeh comes from the Japanese word "boke," which means something close to blur or haze, although it's a lot more nuanced than that. In 1997, the "h" was added by Photo Techniques editor Mike Johnston, so the written form more closely resembled the pronunciation.
Richard Avedon's Wall-Size Ambitions ­– The New York Times
Richard Avedon, who made advertising images for six decades, also created striking group portraits that he hoped would signal a new level of rigorous intention. But why didn't the art world notice? For the celebrated photographer, the wall piece of The Chicago Seven, 1969, which was about 8.5×12′ was a monument as much as a document. He also created the 31′ long Andy Warhol and Members of the Factory group. Avedon would make two more mural-size group portraits, reflecting a new level of rigorous artistic intention. Yet the art world did not grant full acknowledgment to the "celebrity photographer" as the consequential artist he was until the end of his life. He died in 2004.
Notable: Katy Grannan, who was in the 2004 Whitney Biennial, suggests why Avedon was not much talked about in his time. "In hindsight, this is probably because he broke an unwritten rule. You could be a fine art photographer, a photojournalist, or a celebrity photographer, but you couldn't be all three. Avedon was everything."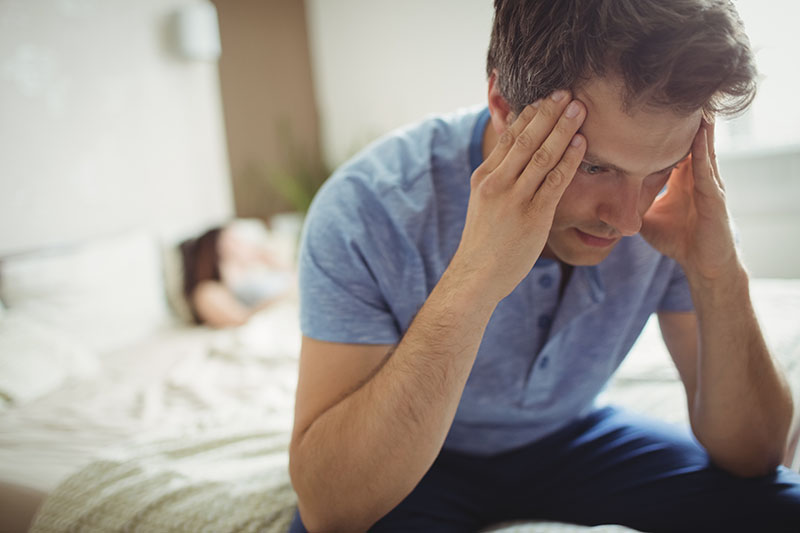 Adobe Stock Free Collection 'Devalues' Stock Photography – Inside Imaging
Adobe Stock has announced the Free Collection, a collection of 70,000 images and videos available for in a free commercial license, and stock photographers are naturally unimpressed at how this further devalues their content. "The trend of free imagery websites isn't going away, and we want to be part of a positive solution for creators," Adobe explains on the Free Collection page. They describe the move as also "supporting creatives as well as driving traffic to paid assets." Customers without a paid Adobe Stock account can download up to 100 images per day, which comes with Adobe's same standard or enhanced license.
Quiz: What percentage of revenue does Adobe generate from stock sales? About 2%. Approx. $250 million in an $11 billion company.
Quote of the Week: "Color rendition is more critical to picture quality than resolution or dynamic range …, color rendition is how the picture actually looks…" – Ken Rockwell in reviewing the Nikon Z 7II.
---
We welcome comments as well as suggestions. As we cannot possibly cover each and every source, if you see something interesting in your reading or local newspaper anywhere in the world, kindly forward the link to us here. ALL messages will be personally acknowledged.
---
About the author: Phil Mistry is a photographer and teacher based in Atlanta, GA. He started one of the first digital camera classes in New York City at The International Center of Photography in the 90s. He was the director and teacher for Sony/Popular Photography magazine's Digital Days Workshops. You can reach him via email here.
---
Image credits: All photographs as credited and used with permission from the photographers or agencies.