For nearly a decade the Nikon 600mm f/4G ED VR lens reigned supreme as the most desirable lens among many sports and wildlife photographers. A beast of a lens, it was known to be exceptionally sharp, producing beautiful and contrasty images. Nikon finally updated the lens with a lighter modern version in 2015, which triggered many owners to sell their 600mm lenses in order to upgrade to the latest and greatest "E" version. Today, one can purchase a used version of the 600mm f/4G VR at nearly half the price, which makes it a real bargain. In this review, we will take a closer look at this classic and compare it to other Nikon super-telephoto lenses, including its successor.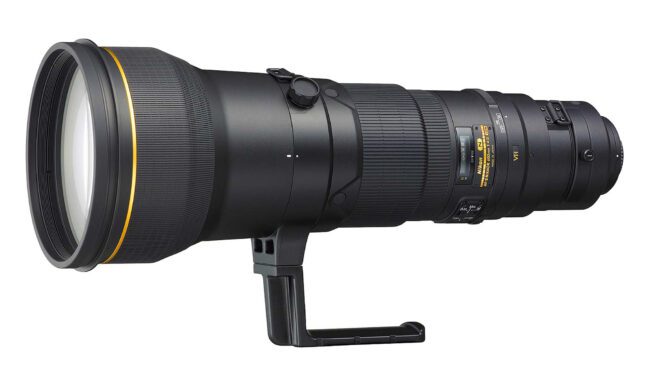 If you have ever shot with Nikon's super-telephoto lenses, you know that these lenses are true workhorses, delivering superb optical and autofocus performance. Each one of these lenses is assembled by hand in Japan and rigorously tested for any potential issues before they leave the factory. And they'd better be, since you are paying top dollar to get the best of the best. 600mm lenses have never been cheap, with brand new copies going for $10K+, no matter what camera system you choose. So if you are able to score an older model at a fraction of the cost of the most current one, you will still be able to capture stunning shots. As long as the copy of the lens you are getting works properly and does not suffer from serious optical and mechanical issues, and as long as you are OK with the potential disadvantages of the previous model, why spend the extra money?
Nikon 600mm f/4G ED VR Overview
Similar to other 400mm+ super-telephoto primes, the Nikon 600mm f/4G ED VR is primarily aimed at professional sports and wildlife photographers who need the extra reach to be able to magnify their subjects without needing to get close to the action. Some wildlife is either difficult to approach or simply gets easily spooked at close distances, so being able to shoot from the distance is often critical in the field. The same goes for live sports, where action might be taking place at a long distance, making it difficult to frame and focus on the most important subject. In such situations, long super-telephoto lenses like the 600mm f/4G ED VR can be crucial in getting the "winning shot".
The Nikon 600mm f/4G ED VR is a high-quality lens that is built to last. It is known to be very sharp wide open, and although it does not couple well with longer teleconverters, it yields solid results with the 1.4x teleconverter, making it a versatile choice for long-range photography and videography. Its biggest issue is its weight and front-heavy design, which makes it nearly impossible to hand-hold for most people out there. This limits its use to car windows, monopods, and tripods.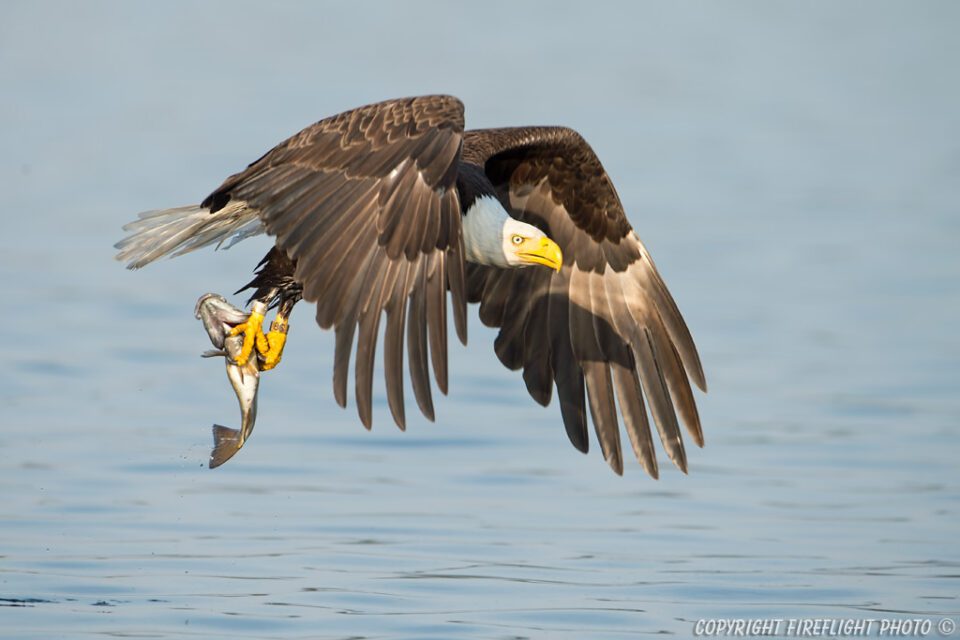 In terms of its optical design, the Nikon 600mm f/4G ED VR has a total of 15 lens elements in 12 groups, 3 of which are extra-low dispersion elements. The front part of the lens contains a thin glass protective element followed by three enormously large elements, which is what makes the lens so front-heavy. In comparison, the newer Nikon 600mm f/4E FL ED VR only has a single lightweight fluorite element in the front, while the other two elements are pushed closer to the middle of the lens. At the time of its release, Nikon put the best it had to offer into the lens, which includes Nano Crystal and Super Integrated Coat for reducing ghosting and flare, as well as a fast and quiet Silent Wave Motor (SWM). In addition, the lens features a vibration reduction system capable of compensating up to 2.5 stops of camera shake. Being a "G" type lens, the lens features a mechanical diaphragm with 9 rounded aperture blades for smooth bokeh.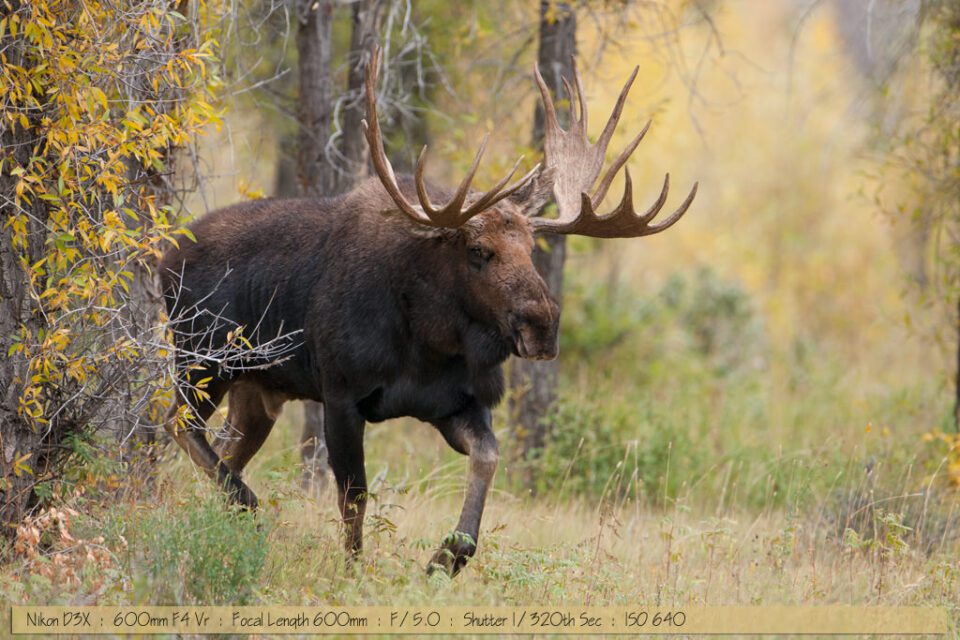 Nikon 600mm f/4G ED VR Specifications
Mount Type: Nikon F-Bayonet
Focal Length: 600mm
Maximum Aperture: f/4
Minimum Aperture f/22
Maximum Angle of View (DX-format): 2°40′
Maximum Angle of View: (FX-format) 4°10′
Maximum Reproduction Ratio: 0.14x
Lens Elements / Groups: 15 / 12
VR (Vibration Reduction) Image Stabilization: Yes, Up to 2.5 Stops
Diaphragm Blades: 9 (Rounded)
ED Glass Elements: 3
Nano Crystal Coat: Yes
Super Integrated Coating: Yes
Autofocus: AF-S (Silent Wave Motor)
Internal Focusing: Yes
Minimum Focus Distance: 5.0 m (16.4 ft)
Filter Size: 52mm
Accepts Filter Type: Slip-in
Compatible with Nikon AF-S Teleconverters: Yes
Dimensions: 166 x 445 mm (6.5 x 17.5 in)
Weight: 5060 g / 11.2 lb
Detailed specifications for the lens, along with other useful data can be found on the Nikon NIKKOR 600mm f/4G ED VR page of our lens database.
Compared to Nikon 600mm f/4E FL ED VR
First things first, you will notice massive weight differences between the 600mm f/4G ED VR and its successor, the 600mm f/4E FL ED VR. Thanks to the completely new optical design that incorporates lightweight fluorite elements, the 600mm f/4E FL ED VR is a whopping 1250 grams lighter in comparison. As I have pointed out earlier, the two front elements have also been moved towards the middle of the lens, which makes the "E" version much easier to handle when hand-holding. The lenses are also shaped slightly differently, with the 600mm f/4E being more evenly-shaped in the front and a tad shorter, as can be seen from the image below (Left: Nikon 600mm f/4E FL ED VR, Right: Nikon 600mm f/4G ED VR):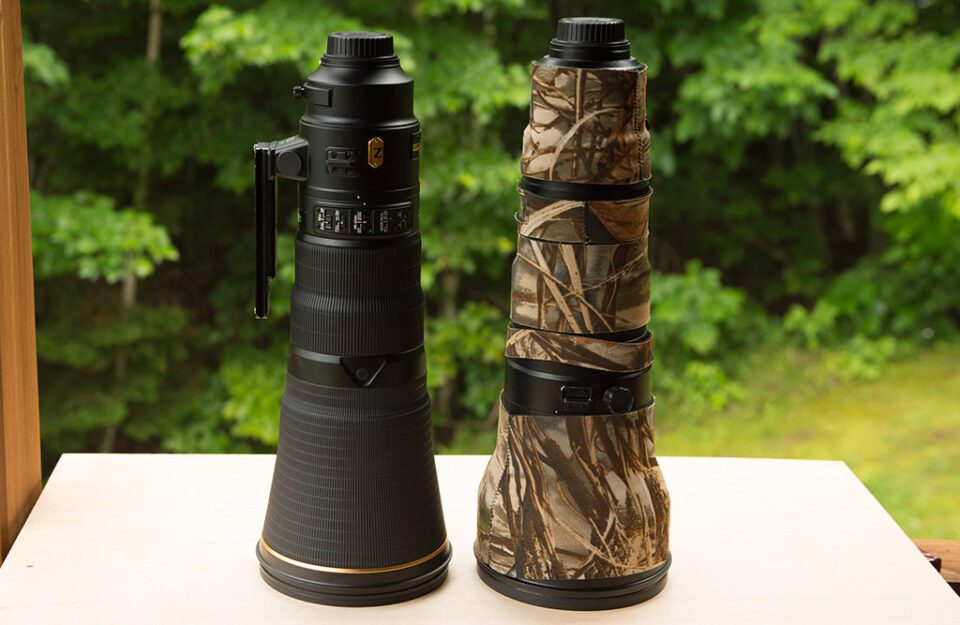 The front element diameter is pretty much identical between the two. The new 600mm f/4E hood fits on the old 600mm f/4G and if you put the two lenses end to end. Speaking of the hood, the Nikon 600mm f/4G ED VR comes with a two-piece hood that attach together, whereas the latest version is shipped with a larger, single-piece hood: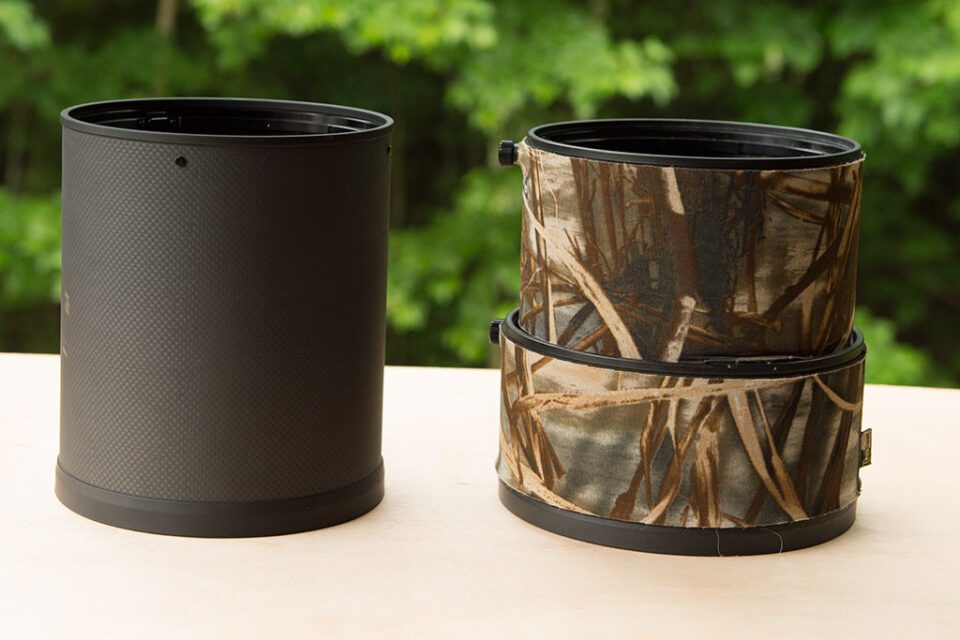 Similar to the Nikon 200-400mm f/4G VR and other older super-telephoto primes, the Nikon 600mm f/4G ED VR comes with a VR ring on the lens barrel. So if you want to turn optical VR on or off, you have to use this ring – there is no way to disable it from the camera menu. The latest 600mm f/4E version comes with a VR switch – it is an upgraded version of VR system that can compensate up to 4 stops of camera shake (it also features an additional SPORT mode for shooting panning action).
Lastly, the Nikon 600mm f/4E FL ED VR has fluorine coating on the front lens element, which helps repel moisture, dust, and debris when working in inclement weather conditions.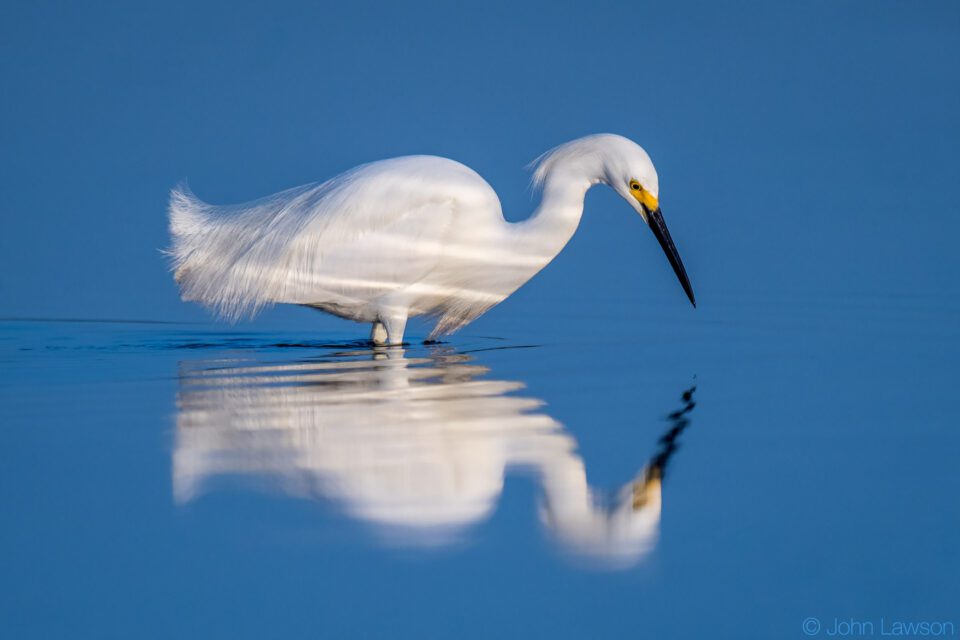 Build Quality and Handling
Being a top-of-the-line super-telephoto lens, Nikon engineers designed the 600mm f/4G ED VR to last for many years. It is built like a tank, and as long as you don't drop the lens with all its weight on a hard surface, it should be able to withstand quite a bit of abuse in the field. I have seen many photographers with this lens out in the wild, and some of them had crazy scratches and dents on the lens barrel – it seemed to perform without any serious problems. Personally, I always take good care of my gear, so when I used to own Nikon's super telephotos, I made sure to protect them with a soft neoprene shell. Dropping such an expensive piece of gear can be heart-breaking, so I always take extra precautions when mounting heavy equipment on a gimbal or a ball-head. It does not hurt to check the tripod level and secure all the mount points before letting it go – it seems like most accidents are related to either poor tripod balance, or poor connection points. Since the 600mm f/4G ED VR is so front-heavy (especially when shooting with a lighter camera), I also make sure to keep one of the tripod legs pointed in the same direction as the lens, so that it does not fall over.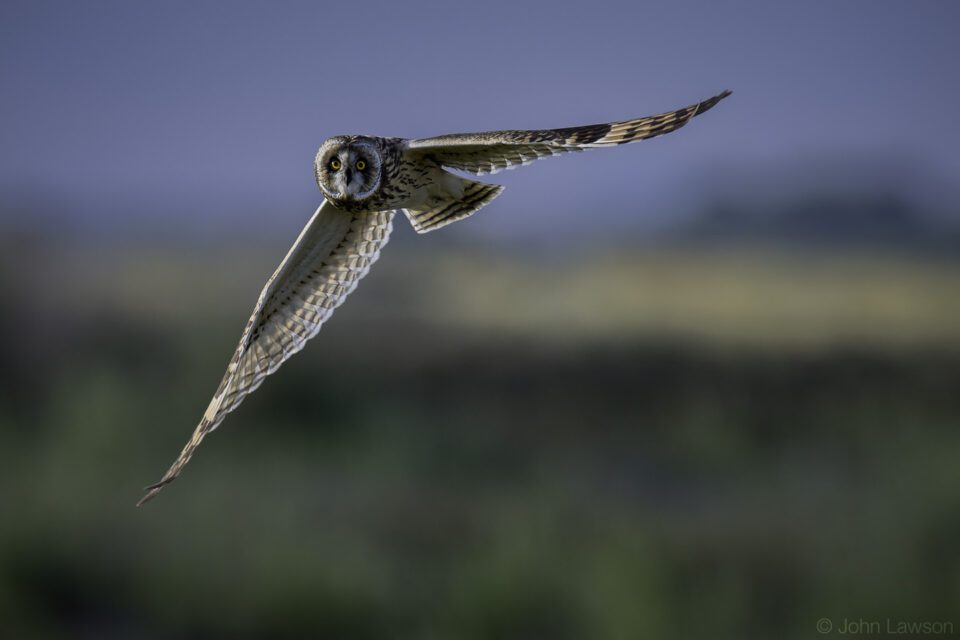 The lens is obviously weather-sealed, and Nikon has done a great job with it. While I would caution against using any kind of gear in heavy rain, some moisture, snow, and dust are not a problem for this lens, as it handles them very nicely. When shooting in extreme cold, it is always a good idea to let the lens acclimate to temperatures before shooting, so that you don't end up with heavy condensation inside the lens.
Since it is such a heavy lens, hand-holding is not something I would recommend to most photographers out there. Even if you are a big guy who lifts heavy weights, things are going to get shaky sooner than you expect. Having tried to hand-hold this lens in the past, I gave up pretty quickly – even if I could hold the lens for a few seconds, framing shots and keeping up with the subject was just too difficult. The VR in the lens isn't great either, so you will just end up with lots of blurry images. My recommendation is to use a strong gimbal head (such as the Wimberley WH-200) mounted on a very sturdy tripod. A good setup will pay off quickly, especially if you are planning to use teleconverters with this lens.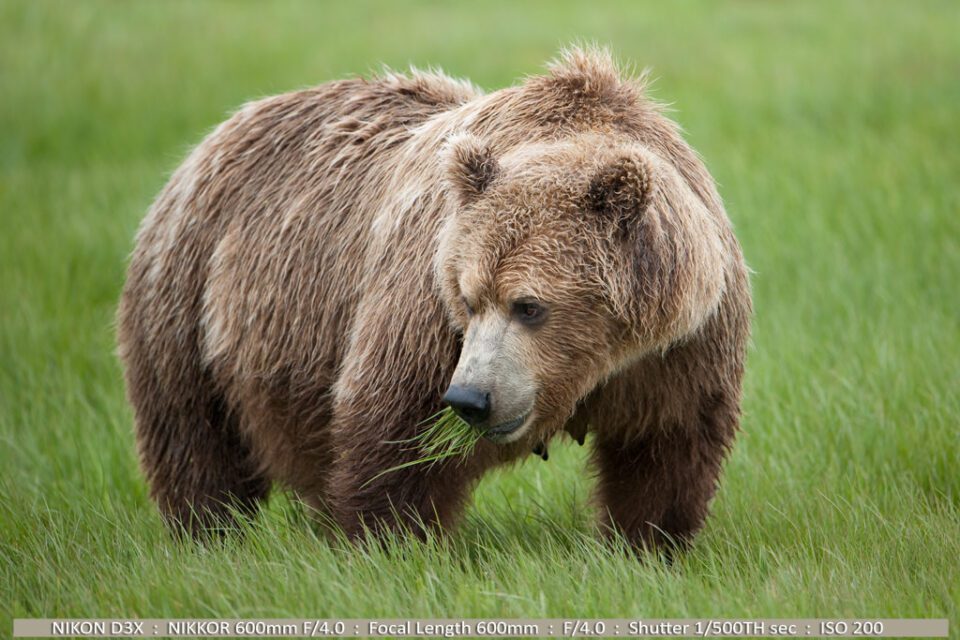 If you are going to buy this lens used, it will probably already come with an Arca-Swiss tripod foot – no serious photographer will ever use the Nikon-provided foot! However, if yours did not come with one for whatever reason, make sure to buy it immediately. The two brands I trust to handle such heavy lenses are RRS and Kirk. Both are highly recommended!
As expected, the focus ring is very smooth. When you move the focus ring and reach the focus limit, the ring continues rotation with little resistance in either direction. Overring autofocus is a breeze, although considering how good the autofocus performance of the lens is, you won't find yourself doing that a lot.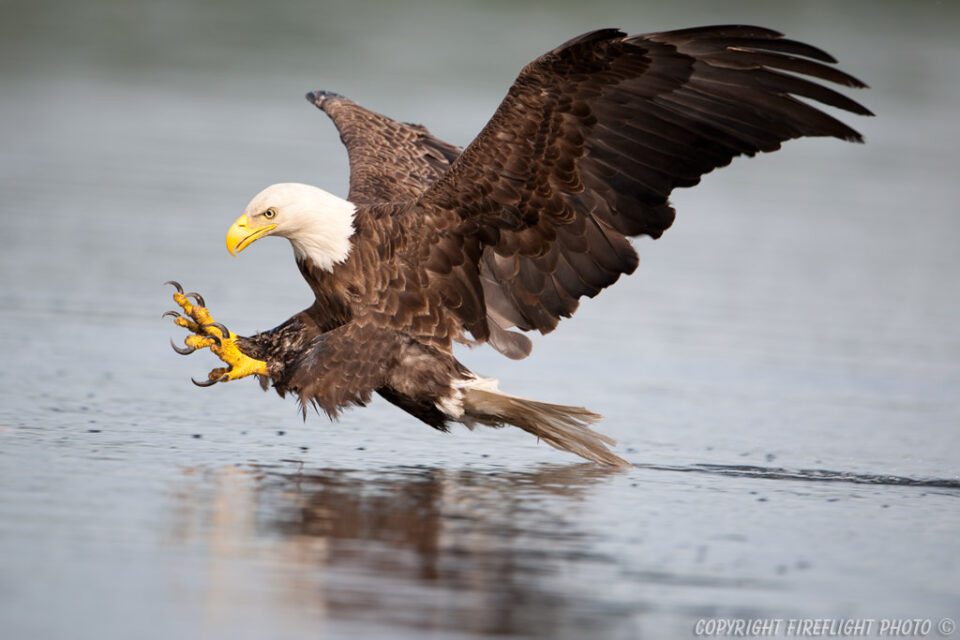 All switches on the side of the lens are easy to access and use. Personally, aside from occasionally switching the focus limiter and the focus mode, I rarely touch other controls. It certainly helps to know what each switch does so that you can easily figure things out when shooting in the field.
The drop-in filter works very similarly on all other Nikon super-telephoto lenses – rotate the screw to unlock the filter holder, push it out, then screw-on a 52mm filter. Personally, aside from the glass filter that is provided by Nikon, I never use any other filter on any of Nikon's super-telephoto lenses, and I don't know anyone who does.
Autofocus Speed and Accuracy
The Nikon 600mm f/4G ED VR comes with a Silent Wave Motor, which does a great job of keeping autofocus operations relatively fast and quiet. Although the SWM motor on this lens is slower compared to the one on the newer "E" version, it still performs very well for tracking moving subjects. It might not be as fast as its successor for rapid and sporadic movements, but as far as focus accuracy is concerned, it is excellent. If you couple this lens with a modern DSLR or a mirrorless camera with an excellent low-light sensitivity range, you will be able to get the best out of it. When shooting with a Nikon DSLR, make sure to use the center focus point in low-light situations, since it is the most sensitive one, and it receives the most amount of light.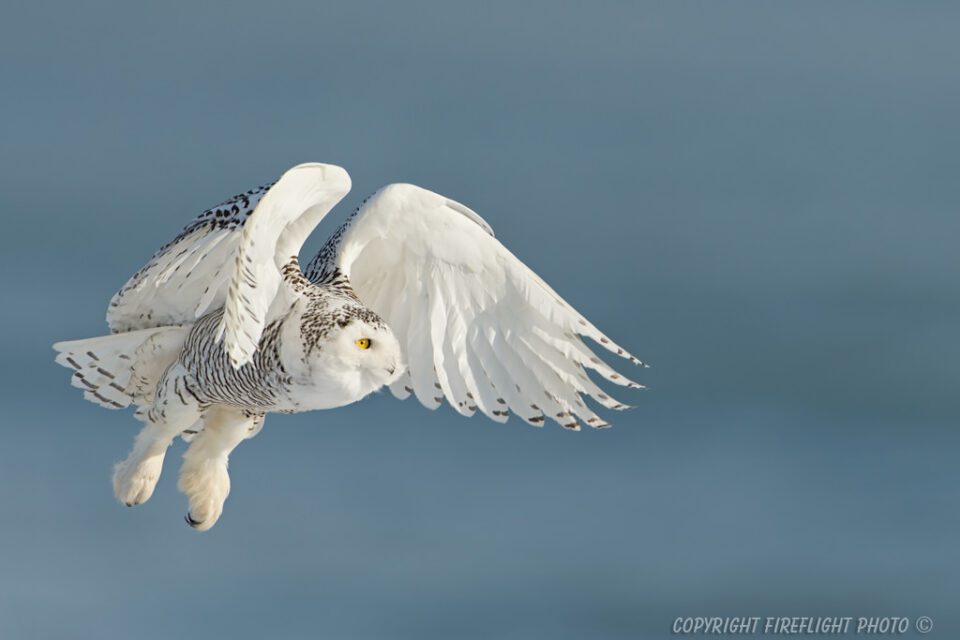 For this review, we used a combination of different camera bodies such as the Nikon D7100, D500, D800E, D810, D850, D3X, D4, D4S, and D5. While they all performed very well with the Nikon 600mm f/4G ED VR, shooting with the newer-generation DSLRs like the D850 and D5 yielded superior results, especially in low-light situations, and when coupling the lens with Nikon teleconverters.