Every Sunday, we bring together a collection of easy reading articles from analytical to how-to to photo-features in no particular order that did not make our regular daily coverage. Enjoy!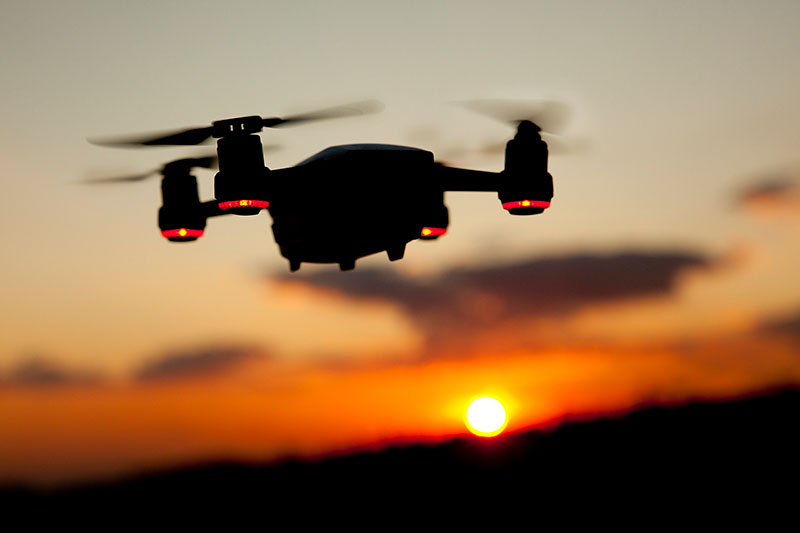 The Detrimental Impact of Proposed Governmental Drone Policies on Newsgathering  – The National Press Photographers Association
The past decade has seen several waves of ill-conceived and sometimes outlandish policy proposals attempting to limit drone use under false pretenses of safety and privacy. Civilian uses were stymied by the connection of the word "drones" to armed military predators, fear of spying on everyone's backyard, followed by the dread that drones would hit and bring down an airliner. The latest apprehension is over "cybersecurity," fueled by trade disagreements with China. This has placed unacceptable new limits on how journalists gather news. In fact, journalists supported by NPPA are suing to overturn a statute in Texas that restricts certain kinds of drone photography on First Amendment grounds.
Notable: It's perplexing why Chinese-made drones are considered such a security risk while phones, laptops, tablets, monitors, or other electronic devices made in China and capable of data collection/transmission are not.
iPhone Photography: How to Take Dreamy Long Exposure Photos with Your iPhone Camera – CNET
Most iPhones can take stunning long exposure photos without any extra apps or equipment. It uses Live Photos, a feature that turns a still image into a short animation by recording a few seconds–1.5 seconds before and after taking a picture–of video when you fire the shutter. By analyzing which objects are moving, the iPhone captures the movement and blurs it. It's a brilliant method because it lets you capture long exposure images in even bright mid-day sun without using a tripod or filter. Take that, pro-cameras.
Quiz: The ultra-wide lens (which Apple calls 0.5x) on the iPhone 11 Pro Max has a focal length of 1.54 mm, f/2.4 and has a diagonal angle of view of 120°. What is its equivalent focal length in full-frame, 35mm terms? 13mm.
Black and White Shows Greater Clarity – Eric Kim Photography
"Color is great, but if you seek maximal clarity with your photos, monochrome is the way," says street photographer Eric Kim whom the Leica blog in 2011 described as "an anchor in the street photography community."  To maximize clarity for hands and textures and any textures in general, black and white is king. Monochrome "looks more abstract, interesting, and artistic in my eyes," proclaims Kim. However, he warns against pursuing monochrome because it looks more "artistic" and advises that you "should only pursue if you like how it looks."
Notable: In these days of copyright infringement battles, Eric Kim might be one of few photographers who has announced since 2013, "all my stuff [on the website] is open source." This means that anybody is free to use any of his photos, videos, articles and re-post without permission.
I cannot figure out whether this is good or bad for the photographic community in general but would love to hear your pros and cons in the comments below.
How Did Anaesthesiologist Dr. Roger Cicala, MD Become LensRentals.com?
In one (actually two) word—Buyer's Remorse. Dr. Cicala was going on an Alaskan cruise in 2005 and bought a 500mm/f4 to shoot wildlife and whales. When Doc came home, he "had massive buyer's remorse at paying the astronomical sum of maybe $5,500." Cicala put it out on rental along with the rest of his gear. It did so well that he bought more gear and put it on his rental webpage. "…and within a couple of months, it spiraled out of control. It was an accidental thing. Within a couple of years, I left medicine and did this full time," he recollects on the birth of LensRentals. I wish I had done the same back in the day with my Nikon 500mm f/8 mirror lens, which rarely could be coaxed to make a good image with 100 ISO Ektachrome.
Sky Replacement in Photoshop and Luminar: Which Is Easier?  – Fstoppers
For about a year, Skylum has been the leader in sky replacement with Luminar 4, but now Adobe has the same feature in Photoshop 2021. So, which one is better?
Nando Harmsen: At first sight, you may think Luminar offers a much easier method of replacing the sky. You can transfer an image from Lightroom into Luminar, replace the sky, and return to Lightroom again. After trying Luminar a couple of times, I went back to Photoshop for replacing the sky. I find it much more flexible and easier to correct compared to Luminar. That is when I started to wonder if the sky replacement tool of Luminar is really that much precise and quicker.
Mel Martin: Normally, I'd call it a day and declare Photoshop the winner, but it's not that simple. Both software programs have sliders to spread the new sky color on the landscape, making it a better integration between the original image and the new sky. Neither Photoshop nor Luminar does water reflections yet. In both cases, you'll have to manually insert them into bodies of water by making a new layer and creating a mask. However, Luminar has announced its new Luminar AI update shipping late this year will do sky reflections in water, and that's a pretty big deal when you need it.
Which one do you like? Let us know in the comments below.
Quiz: Which of the two programs allows sky replacement with batches of multiple files? Photoshop 2021.
Why the iPhone 12 Pro Max is Apple's First Serious Attack on Mirrorless Cameras – TechRadar
At Apple's announcement, bombs were dropped left and right: the A14 Bionic chip for extra computational power, a new photo format called Apple ProRaw, a Lidar-boosted autofocus system, 10-bit Dolby Vision HDR video, to name a few. The iPhone 12 Pro Max flagship, which is more camera than phone, has two crucial things that you can't get on the standard iPhone 12 Pro: a main 'wide' camera sensor that's 47% bigger than its sibling's chip, and sensor-shift stabilization. There are advances in videography, too, with the ability to shoot 10-bit HDR video, which is something that's only recently been embraced by mirrorless cameras. The presence of Dolby Vision HDR – a Netflix's choice for its TV and films — recording on the iPhone 12 Pro Max shows how much this phone is stepping into the realm of video-centric cameras.
Notable:
Firstly, while the iPhone 12 Pro Max's pixels at 1.7-microns are the largest in an Apple phone, they're not the biggest we've seen in smartphones and are significantly smaller than the 8.4-micron pixels found on a full-frame sensor.
Secondly, the Pro Max's sensor-shift stabilization, while an important development for phones, is only a two-axis anti-shake affair, rather than the significantly more advanced five-axis stabilization seen in cameras like the Canon EOS R5 and Fujifilm X-S10.
Top 21 Photoshop 2021 New Features in 21 Mins!
Photoshop (Version 22.0) has a ton of new features like Sky Replacement, Neural Filters, Refine Hair Selection and more. These massive updates are based on Adobe's Sensei AI machine learning technology. The easiest way to get introduced to these new features is to watch Umesh Dinda of PiXimperfect, as he takes you through the top 21 features in 21 minutes.
#21 – Sky Replacement
#20 – Skin Smoothing – Neural Filter
#19 – Smart Portrait – Neural Filter
#18 – Colorize – Neural Filter
#17 – Pattern Preview
#16 – Quick Actions
#15 – Live Shapes Enhancements
#14 – Discover Panel
#13 – Preset Search
#12 – Version History
#11 – Select Subject Improvements in Select and Mask Workspace
#10 – Select and Mask Presets
#9 – Refine Hair
#8 – Content-Aware Tracing Tool
#7 – Easy Plugins
#6 – Depth-Aware Haze – Neural Filter
#5 – Make-up Transfer – Neural Filter
#4 – Use Cloud Documents Offline
#3 – Reset Smart Objects
#2 – Fast Access to Content-aware Fill
#1 – Brush Tool Search
New Faces in Contemporary African Portraiture – in Pictures – The Guardian
Portr-8, the inaugural exhibition of the contemporary African photography gallery Doyle Wham, showcases innovative and experimental portraits by eight new African artists at ECAD in south London. The artists from Gabon, Nigeria, Namibia, Kenya and Mozambique, are united by a desire to challenge traditional ideas and narrow interpretations of Africa, African art, and African society
The 5 Best Photo Printing Services – Wired
Suburban America used to contain roughly a single 1-hour photo lab for every five hundred people. In fact, there were even two Wolf Camera stores in a single mall! Then came the digital camera, and suddenly there was no film to develop, no kiosks, and no photo printing options. Now, in place of the 1-hour-photo booths, there are endless online printing services, most of which produce far better results than the kiosks ever did, but some are pretty awful. Here are some places to go to and some to avoid. Yes, a RAW file taken by a full-frame camera with a good lens is going to print better than anything you get from your phone. But as long as your phone has a decent camera, you're not really going to notice a huge difference in a 4 x 6 print. Even at 5 x 7, you're going to be fine. This reviewer found the best quality coming from Adorama's Printique service, formerly called Adoramapix.
Dana Clark, and her son 18 month old Mason, wait in line at City Hall as early voting begins in New Orleans, Louisiana. Dana said she wasn't sure how many people would be wearing masks while they voted so she wanted to be safe. Photo by @kathphoto pic.twitter.com/2BuAtVSeMo

— corinne_perkins (@corinne_perkins) October 16, 2020
The Viral Photo of A Black Woman Holding Her Son While Waiting In Line To Vote – BuzzFeed
Dana Clark, who has always voted, grabbed their 18-month-old son Mason and drove to downtown New Orleans to stand in line for more than an hour and a half for the first day of early voting. Photographer Kathleen Flynn captured her picture, an image that has since gone viral showing Clark standing in line to vote in a contentious election, wearing a "safety pod" to protect her family from COVID-19, and holding her young son in her arms while wearing a mask that reads, I Can't Breathe. "This might be the photo of 2020," replied one user on Twitter after Corinne Perkins, an editor with Reuters, tweeted the image.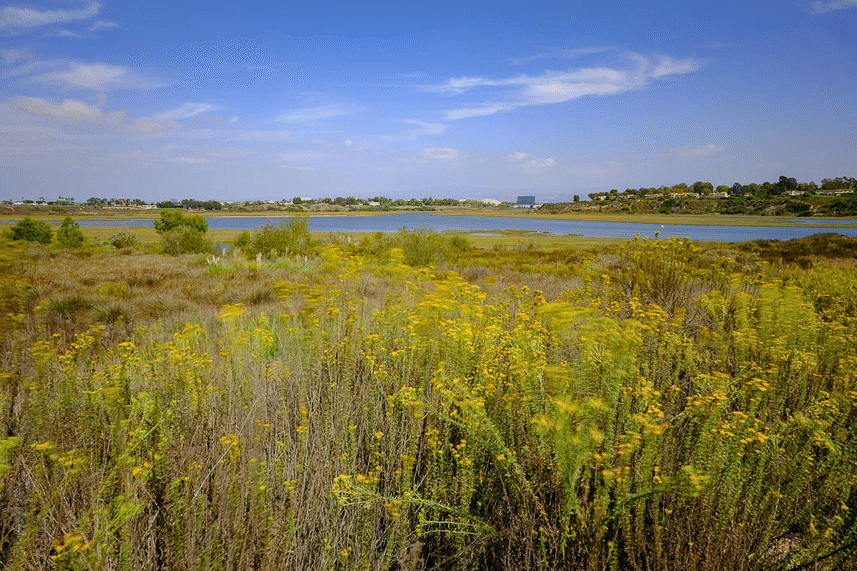 New Camera on the Block
Fuji X-S10 – Performance and Portability, Perfected? – SLR Lounge
The Fuji X-S10 is unique in the sense that for under $1,000, you can't find these many features in any other APS-C camera, let alone a full-frame option.
Pros
X-Trans sensor offers the best image quality of any APS-C camera
In-camera film simulation modes are the best of any brand
Solid autofocus performance
Rugged build quality
Best Fuji ergonomics yet
USB-C charging and direct power
Cons
Single SD card slot
AF point control joystick is the same tiny, smooth button
USB-C port used for the headphone jack
Quote of the Week (or a Previous Week): "The camera records the imagery, but it does not create the image. Light creates the image." — Jay P. Morgan
---
We welcome comments as well as suggestions. As we cannot possibly cover each and every source, if you see something interesting in your reading or local newspaper anywhere in the world, kindly forward the link to us here. ALL messages will be personally acknowledged.
---
About the author: Phil Mistry is a photographer and teacher based in Atlanta, GA. He started one of the first digital camera classes in New York City at The International Center of Photography in the 90s. He was the director and teacher for Sony/Popular Photography magazine's Digital Days Workshops. You can reach him via email here.
---
Image credits: All photographs as credited and used with permission from the photographers or agencies.