Audrey Woulard, a new addition to Nikon's team of ambassadors, has provided an exclusive first look at images created with the upcoming Nikon Z7 II mirrorless camera as well as her thoughts on what she likes best about the upcoming new flagship.
Woulard was given the opportunity to use a pre-production model of the upcoming Nikon Z7 II with very little advance notice. "You don't get any info," she told PetaPixel, referring to what is provided by Nikon. "No camera name, no camera info. So you go into it, in my experience, fairly blind. It's a good thing because you don't overthink it – I'm the queen of overthinking."
When asked what about the Z7 II she noticed as improved over the original, Woulard says that the changes Nikon has made mix particularly well with what she expects from a camera for the kind of work she does.
"The thing that I have seen improved that lends itself really well to the way that I typically photograph is the dynamic range. The different situations I am in, I can go from bright sun, to really dark areas. So I've found that to be absolutely improved and so much better," she said.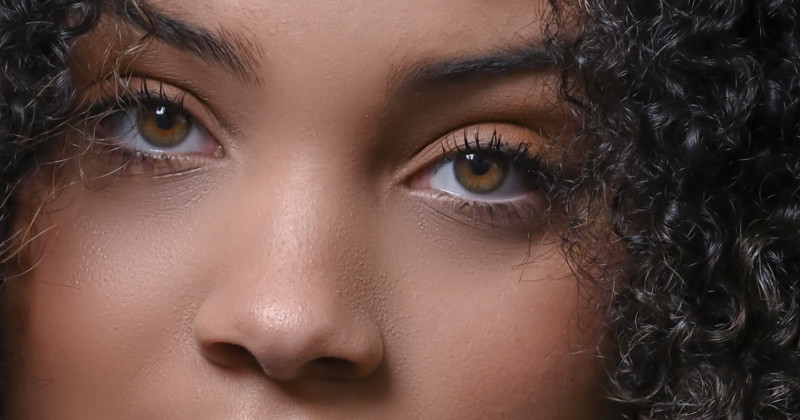 "In regards to focusing, I religiously photograph really wide open. I'm going to push the aperture as wide as the lens will go. There was a lot more detail from head to toe, I felt that the focus system was a lot better."
Woulard explained that the improved autofocus options allowed her the freedom to work in her ideal format. Because the camera tracks so well, she said, Woulard was seeing improved clarity in her images even when she and her subjects were moving during the capture process. "I've got kids moving and I encourage them to move. He's walking, and I'm walking with him. When they're moving, I'm moving. The focus system was much better."
Nikon sent the pre-production camera out to Woulard with not only short notice, but with a comparatively small window of time to use it.
"It wasn't a lot of time," she said. "I'm talking like two weeks to put together a full-on shoot. That included getting permits because I do photograph downtown in Chicago. It was intense."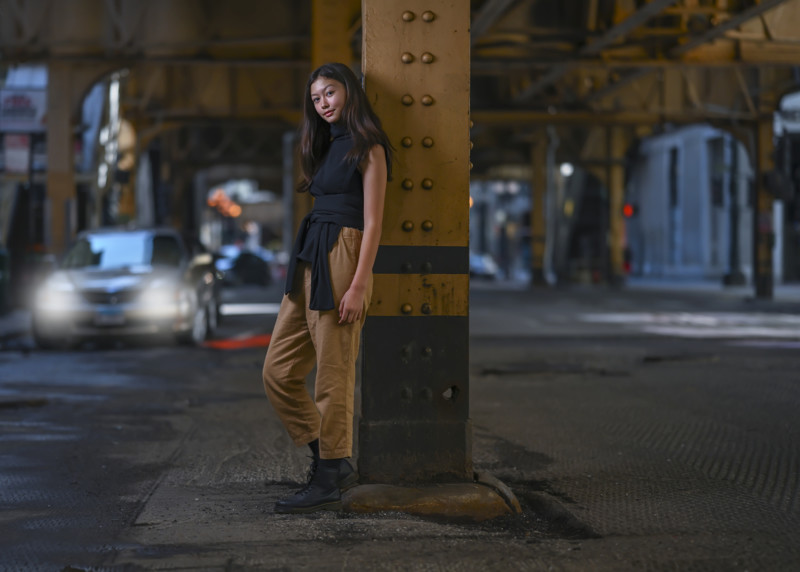 Nikon did not give Woulard specific instructions on what it was expecting. Instead, the company just asked her to be herself. "They told me, 'We want you to do what you do, shoot how you shoot.' So I pretty much scheduled different looks and lighting all in one day. I started at like 10 AM and wasn't done until about 5 or 6 PM."
Though the images have a consistent look to them, Woulard admitted it wasn't due to any pre-planned concepts. She said she makes her best work when thriving on chaos and the pressures of the moment.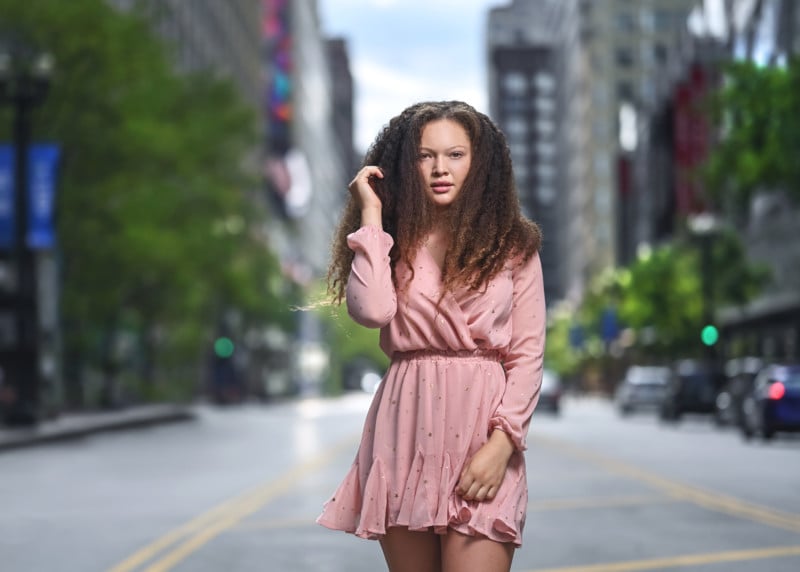 "I had no concept, to be honest with you," she said, laughing. "Part of the way that I photograph is that my goal is to have some sort of connection with the people I am photographing. An actual concept? That's too much pre-planning for me."
Woulard says that when she shoots, she's aiming for a specific look to the light mixed with engagement with the subjects. "Anything that happens organically, happens. I typically will use the beauty of light downtown, bokeh with different lighting which will bring in color into my background. Then I rely on fashion."
Woulard used the pre-production Nikon Z7 II primarily with the 85mm f/1.8, but also with the 50mm f/1.8 and the 70-200mm f/2.8 sprinkled in. She used primarily ambient light but accentuated it with a single Profoto B10.
You can see more of Woulard's work on her Instagram, Facebook, website, and Ambassador page.
Image Credits: Audrey Woulard and used with permission.