French astrophotographer Jean-Luc Dauvergne has published what he claims is the best global map of Mars ever shot from the surface of Earth. This 2-minute video shows both the map and a rotating view of Mars created with the same images.
Dauvergne used photos of Mars captured over 6 nights between October and November using the 1-meter telescope of the Pic-du-Midi observatory in the French Pyrenees.
"It took me 10 days to process the last images of Mars done these last weeks from Pic du Midi," Dauvergne tells PetaPixel. "Located in the French Pyrenees, Pic du Midi is one of the best places in the world for planetary imaging.
"We have used the 1-meter telescope of the observatory and its native 17000mm focal length. In the beginning, this telescope was created to help NASA to prepare Apollo missions in the early 60s, and it's still one of the best in the world to study planetary surfaces in the visible part of the spectrum."
Dauvergne says he got the idea for the global map after seeing the images that were made over the past month by various observers.
"In the end, I realized that we had enough data to make this global map that is the holy grail of planetary imaging," Dauvergne says.
Here's one of the best photos that went into the map: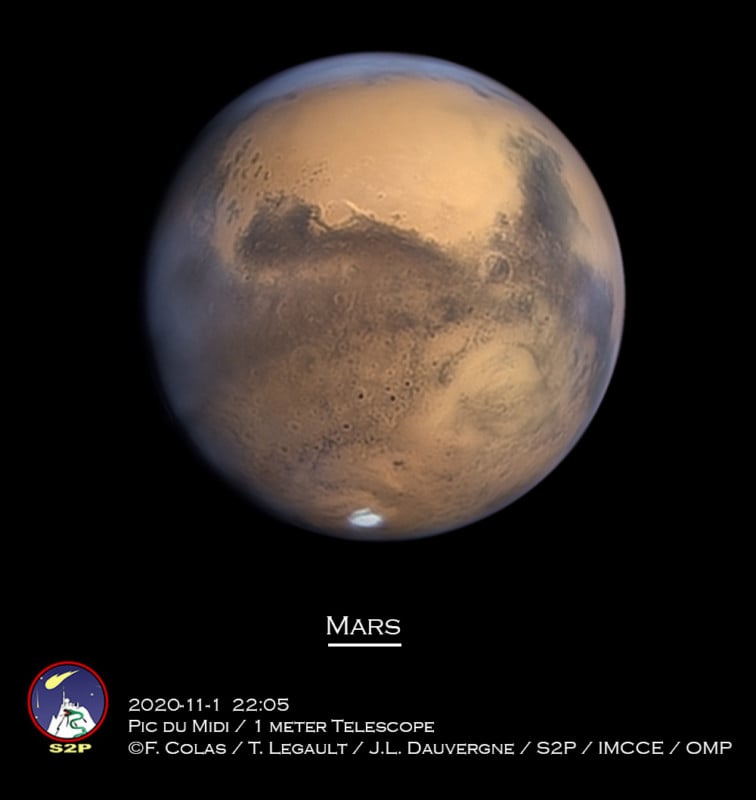 And here's the global map that Dauvergne managed to create that shows the whole surface of the Red Planet: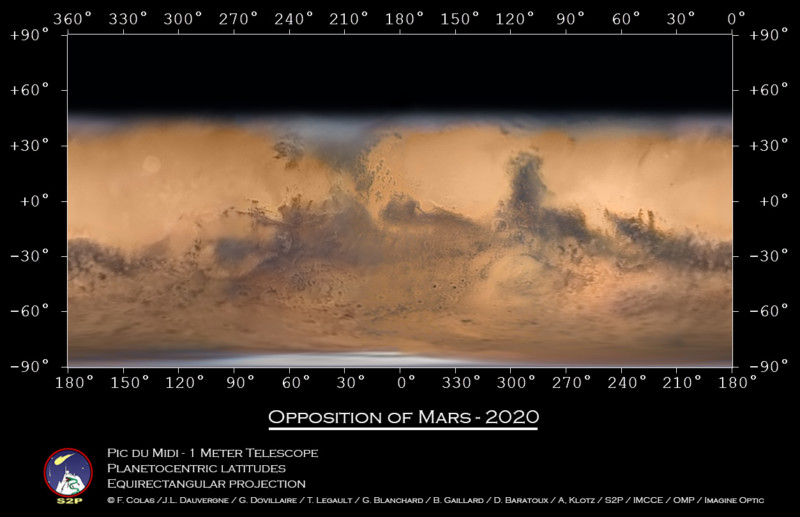 You can also view a 3D version of the rotating Mars in this video by crossing your eyes.