The Linhof 617 S III Technorama is a panoramic film camera that captures four giant 6x17cm panoramas per roll of 120 film (hence the name 617). Camera West TV made this 4-minute video that offers a look at this special camera and the results it can produce.
The massive camera is beautiful and ruggedly built, and the video shows how film is loaded by removing the back by turning the key on the bottom plate.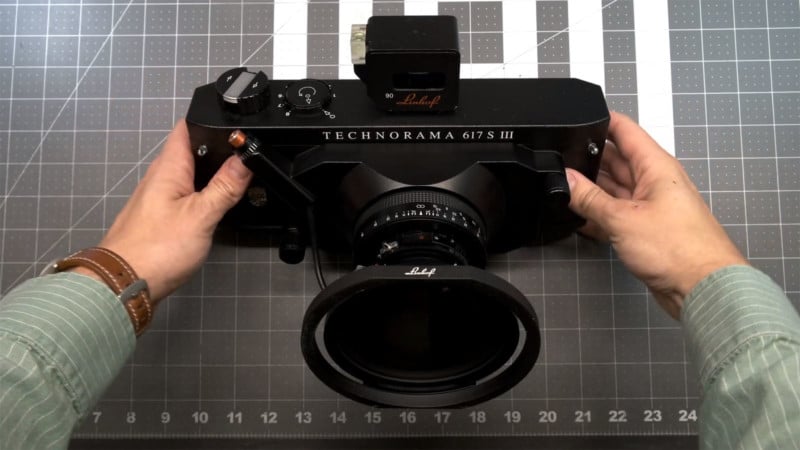 The interchangeable lenses are mounted to the camera with two big screws on their plates, and the interchangeable viewfinder is mounted via the shoe on top of the body.
The resulting 6x17cm negatives are comparable in surface area to 4×5 negatives.
"That's why you'll see 6×17 often referred to as a large format rather than a medium format even though it uses the same 120 roll film as most medium format cameras," photographer Gabriel Lee Binder says in the video.
Here's a scan of two panoramas captured using one of these cameras (click to enlarge):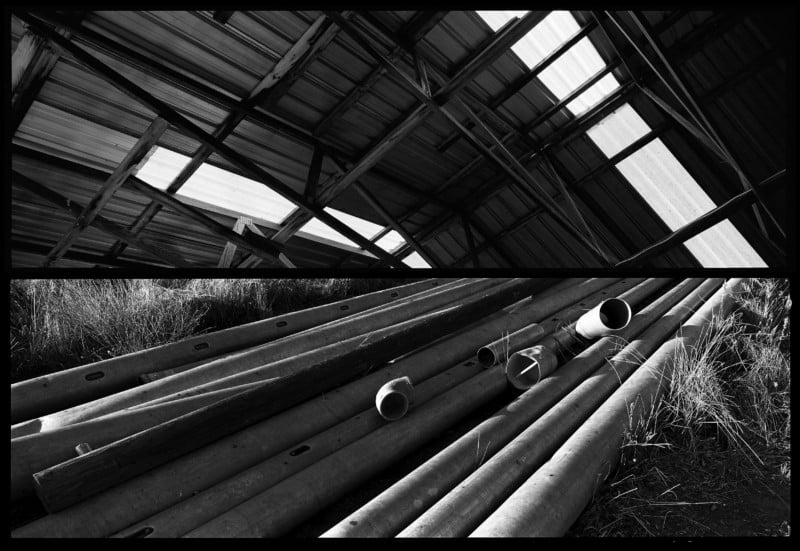 If you're interested in picking up a Linhof 617 S III Technorama, you can find them for around $5,000 to $6,000 and up in the used market, including from Camera West.