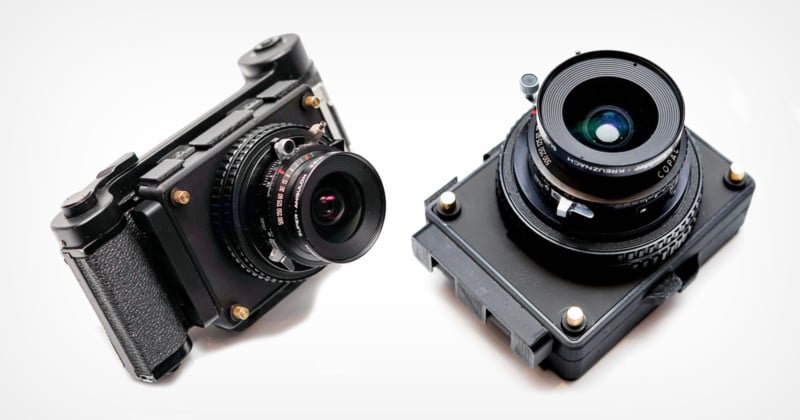 Chroma Cameras, which was originally launched in 2018 by Steve Lloyd via a successful Kickstarter, has launched its latest product: a modular, customizable camera system for 120mm film called the 679 System.
Following previous field camera designs, the Chroma Camera 679 system will allow you to build your own camera to fit your specific needs. For the 679 system, there are four standard components:
Removable acrylic lens board, with integrated metal helicoid for smooth focusing.
Thread aluminium lens board, to allow for lenses to be easily switched in the field.
Printed mid-body, available in any depth to suit the lens required, with integrated dual cold shoes on the top plate, and mounting points on both sides for optional accessories.
Printed film body, available in four different mounts: Kiev-88, Hasselblad, Mamiya RB, and Mamiya Press, along with a ground-glass version for critical composition/focusing. More mounts are currently in the works.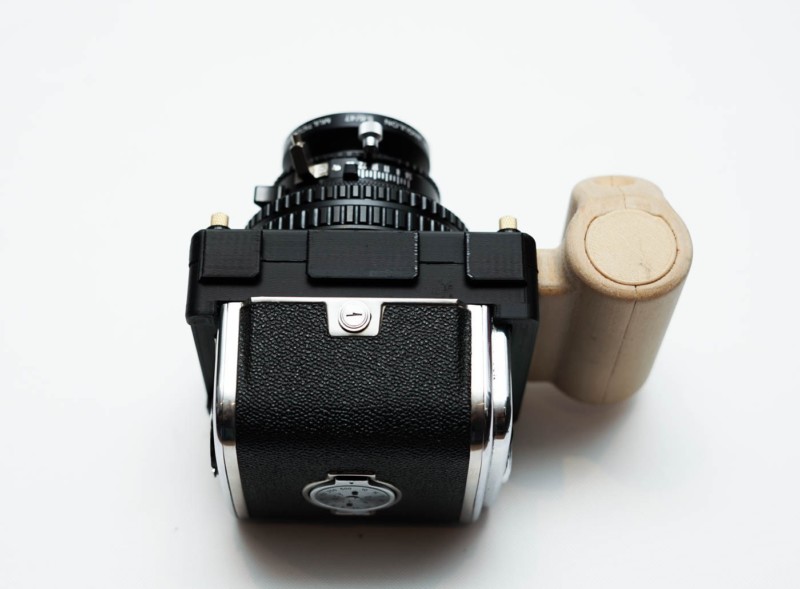 Chroma Cameras says that all the standard components are connected with both a physical interlock and four strong neodymium magnets in each section. Those same magnets are used to secure the film back to the Chroma field cameras.
In addition to those components, Chroma Cameras also has listed several optional accessories that can be combined to create a custom camera experience. Each of them can clip on to the integrated mounting points on each side of the camera body. They linclude a full grip, dual cold shoe plate, basic tripod mount, and a 0.4mm pinhold lens board.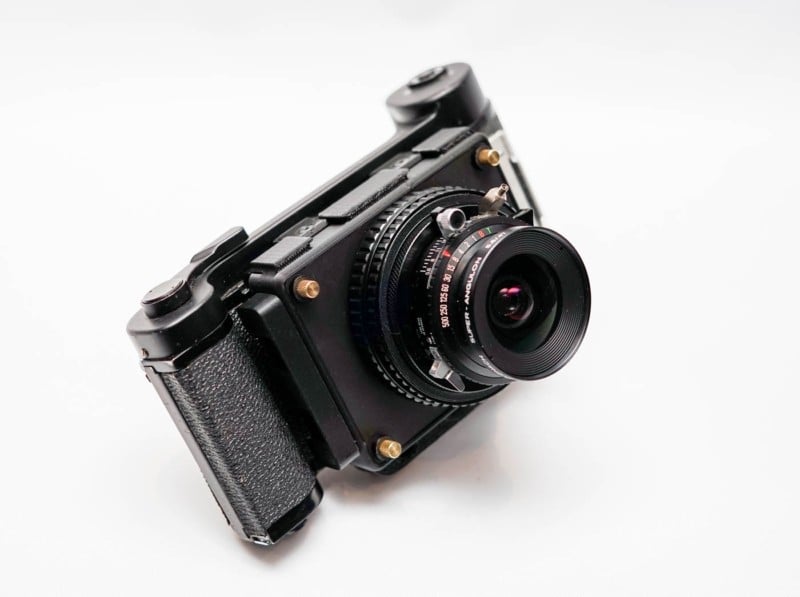 The company says that any lenses with a shutter diameter up to 54mm can be mounted to the lens board or helicoid.
Lloyd told Kosmo Foto that while modular medium format cameras have been made by various manufacturers over the last sixty years, as far as he could tell none of them ofered true flexibility of mounting multiple film backs from different manufacturers to the same camera system. Additionally, he believes that because the backs can be swapped quickly, photographers will find that switching between, for example, a 6×6 black and white back, a 6×7 color negative back, and a 6×9 slide film back interchangeably throughout the day makes his system extremely compelling.
Each of the modular parts is relatively inexpensive, with the basic tripod mount and cold shoe starting at around $20 to the most expensive part, a helicoid front plate, running for about $60. You can see a full list of all the parts and pricing for the 679 Medium Format System on the Chrome Camera website.
(via Kosmo Foto)