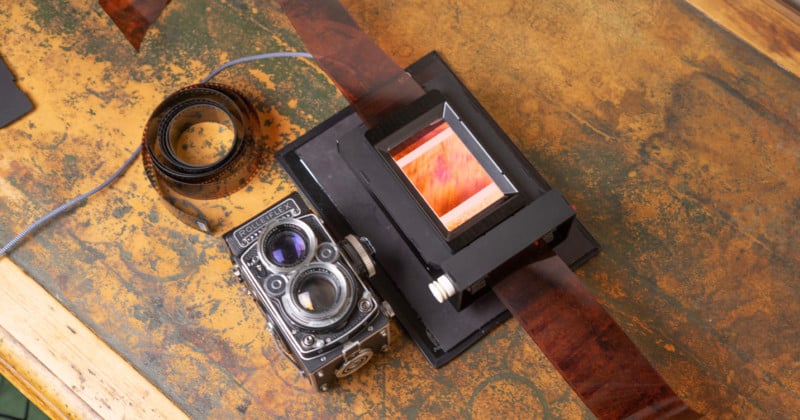 The Valoi 360 is a system of modular tools that aims to make it much easier and cheaper to digitize 35mm or 120 film negatives using a digital camera. It's made to be faster and more effective than a flatbed scanner.
The project was started by photographer Arild Edvard Båsmo who partnered with mechanical engineer Wicher van Lambalgen to mass-produce a design Båsmo created to combat the generally expensive and slow methods of film scanning that are commercially available.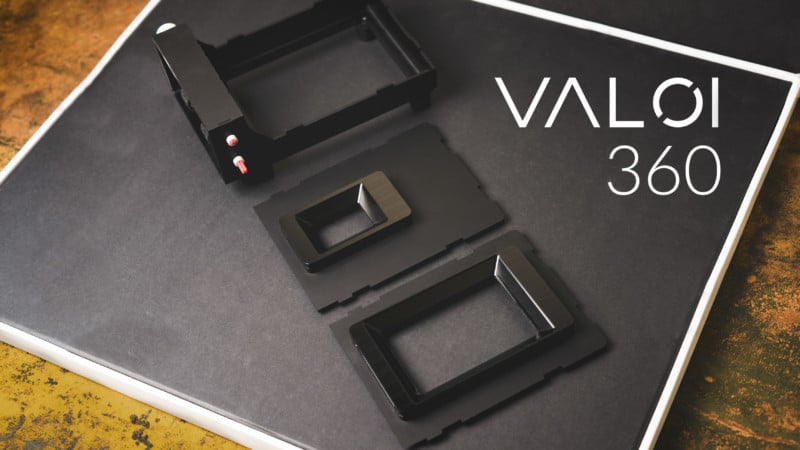 The system consists of three main components: Two film holders – one for 35mm and one for 120 – and the Film Advancer. The film holders can be used on their own and are supplied with rubber dome feet, while the Film Advancer is an upgrade that will help you scan more quickly and with more precision.
Advancing with a thumb-knob has several benefits: By rotating the knob to forward film instead of pulling directly at the film, there is less chance of knocking the device out of place. It also makes forwarding to the next frame much quicker. Finally, the roller assures that you don't accidentally touch your film direclty.
It's a very simple design that appears to do exactly what it promises. The reason the two started a Kickstarter is that in order to maintain a low cost, they had to switch from a machined design to an injection-molded one. If you've ever worked in manufacturing, you're well aware that while injection molding allows for mass production much faster and cheaper, the initial mold is extremely expensive. Specifically, the holders use an s-curve shaped track to mechanically flatten the film to better allow it to be scanned, and Valoi founders say that design specifically is expensive to create molds for. Båsmo says that this design was chosen because it makes the film lay flatter than any other solution he's found on the market and is therefore worth the extra effort to bring to life.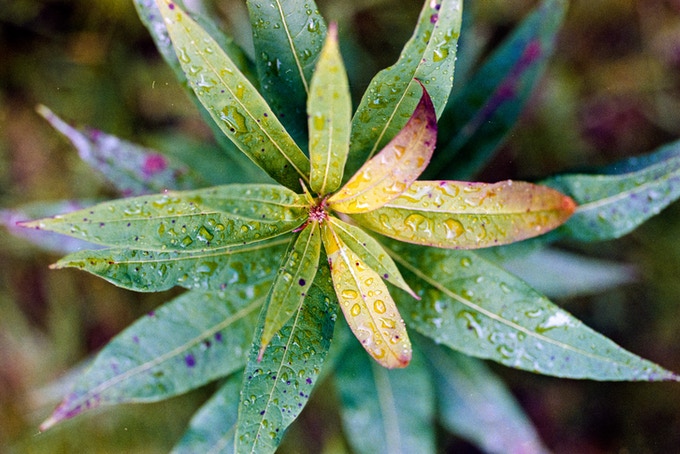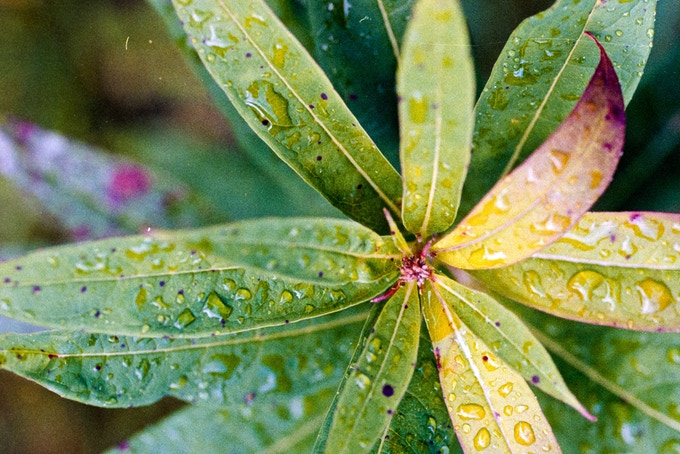 The options start as low as $35 for a single holder but can get as expensive as $212 if you want the Film Advancer and multiple holder sizes. Still, the Valoi team argues this is less expensive than other options on the market.
The production value of the video above harkens back to the early days of the crowdfunding platform and to what Kickstarter was originally intended for. Big companies with larger budgets that use Kickstarter mostly as a hype platform can become exhausting, but what Båsmo and van Lambalgen feels very down to earth and earnest. On the flip side, it's not clear if either of the founders has enough experience in manufacturing to deliver a finished project even if they hit their goal: neither has completed a Kickstarter project before.
Like with any crowd-funding campaign, do your research and back with caution. You can see all of the backing options and associated costs on the Valoi 360 Kickstarter page.