Nikon recently published an updated lens roadmap that shows a total of eleven silhouetted, to-be-released lenses, but this latest version includes three that the company had not previously mentioned: a 50mm, and two giant super-telephoto primes.
Nikon has been rapidly filling out its lens lineup for the Nikon Z system, but a sports and wildlife-focused super-telephoto prime had thus far been absent. The Nikon 200-600mm was part of an updated roadmap that the company published last year, but it is not part of Nikon's high-end S-line. The two new, towering silhouettes in Nikon's latest promotional image on the other hand, will be: a 400mm and a 600mm.
Nikon released a chart that shows all its current and upcoming lenses across the range of focal lengths they will cover:
When all are released, Nikon will have solid coverage from 14mm through 600mm, with most of its efforts between 24mm and 100mm.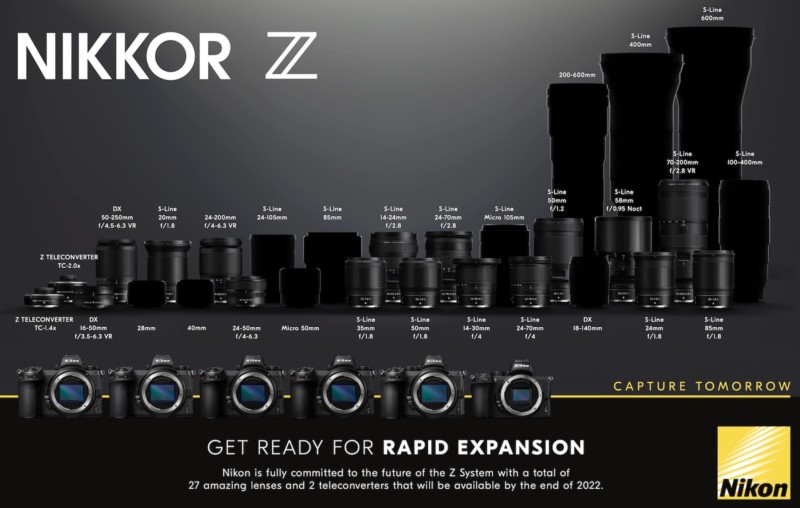 No further information on the expected aperture or a more concrete release date was provided with this latest roadmap, but Nikon does state that all lenses pictured will be available by the end of 2022. With the rescheduled Tokyo Olympics set for next year, Nikon fans can remain hopeful that these two telephoto primes will make their debut before the global sporting event.
(via DPReview via Nikon Rumors)