Earlier this year, Pentax released an 85mm f/1.4 full-frame lens that looked incredible despite its one flaw: it was for the Pentax mount. But MonsterAdapters might just eliminate that issue with its upcoming Pentax K to Sony E adapter.
Pentax has not been quiet about its goal of sticking with DSLRs, but this adapter might bring the company into the mirrorless age regardless.
MonsterAdapters is a newcomer to the lens adapter space that doesn't appear to have its own website. Instead, the company operates almost entirely off of Facebook and Ebay (via a listing for the company's Minolta Vectis V-mount to Sony E-mount adapter that is currently sold out). Clearly a small operation, the MonsterAdapters team has been working on a new adapter to bring full electronic control for Pentax K lenses to Sony E-mount bodies.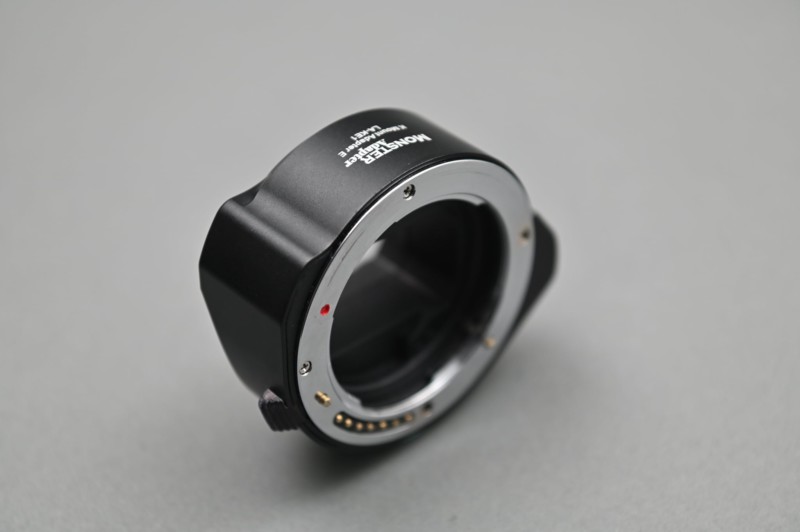 Announced in late October and reported on by DIY Photography, the company touts its LA-KE1 electronic adapter as the "first of its kind," offering full autofocus, aperture control, and EXIF recording for Pentax K lenses to Sony E-mount cameras. Not only does the lens support modern K-mount lenses, but it is also equipped with dual motors for screw-drive AF lenses to be controlled electronically from the camera. That means that very old Pentax lenses that were once heralded for their quality in the film age would theoretically be able to be brought forward into the modern digital age with full modern autofocus capabilities.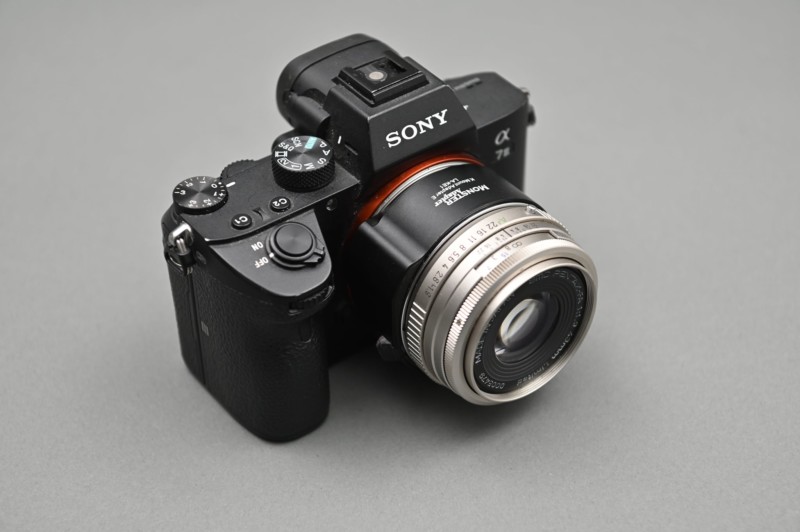 The company clarifies that the adapter will support the screw-drive autofocus and mechanic lever aperture control lenses (F, FA, DA, DFA series) first, and through firmware updates it will later support motorized AF lenses (SDM, DC) and the electromagnetic aperture lenses. The older A and M series lenses will not be supported.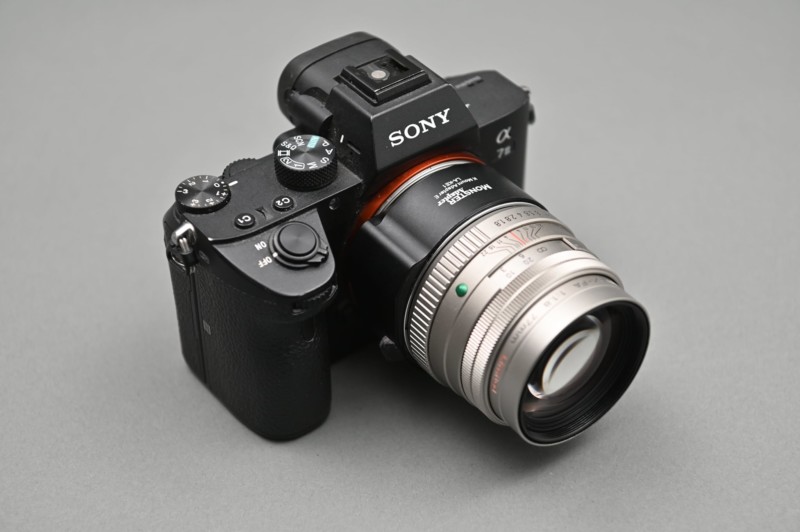 The adapter has not yet been released, but in a video posted to Sony Alpha Rumors, the company shows a modern Pentax digital lens operating on a Sony camera:
MonsterAdapters seems to be close to finishing this latest product.
In his review of the Pentax D FA Star Series 85mm f/1.4, photographer Daven Mathies heaps tremendous praise on the lens, but laments that few will ever use it.
"There's just one possible problem that will prevent most people from being able to enjoy it," he writes. "It requires a Pentax camera."
MonsterAdapters seems on track to successfully eliminate this flaw, though it is unclear how many adapters the company will be able to produce or how much it will cost. The announcement of the LA-KE1 adapter did not include a retail price nor an expected delivery date, and the listing for the company's other adapter, the LA-VE1 Minolta Vectis V Mount to Sony E mount smart adapter, shows MonsterAdapter was only able to deliver seven total adapters before running out of stock.
If you are one of the photographers who laments needing a Pentax camera in order to enjoy Pentax glass, hopefully MonsterAdapters will release its adapter soon and in enough quantities to meet demand.