MIOPS, a camera trigger/accessory company PetaPixel has featured numerous times, has launched its fourth Kickstarter campaign for a new device called the Flex, a camera triggering system that can assist in shooting HDR images, timelapses, high-speed action, and more.
The Flex accessory attaches to your camera and gives you control over a number of challenging shooting situations. MIOPS claims it adds nineteen modes for creative image capture including a lightning sensor, laser sensor, bulb ramping, basic timelapse, and HDR bracketing. The device is controlled via an app on your smartphone and can combine images for instant sharing, as well as provide previews of timelapses as they are still being captured.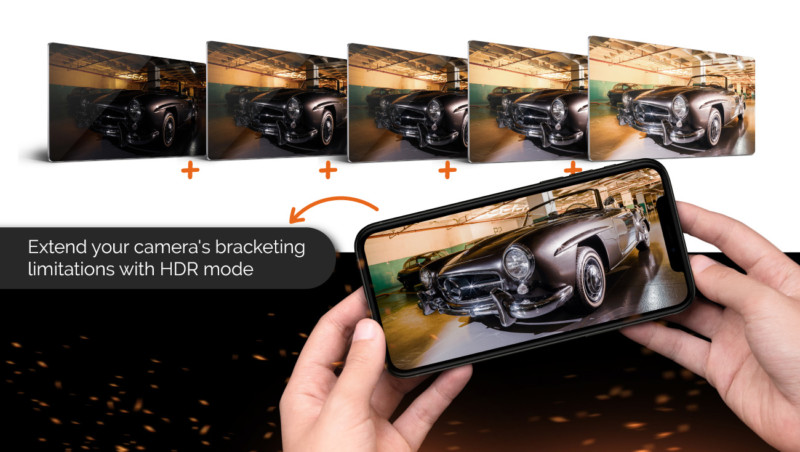 All of Flex's features are controlled via your smartphone and that includes the ability to toggle your camera's settings remotely.
One of the more standout features is using the device to capture lighting strikes, which the Flex can do regardless of the time of day. Using an onboard sensor, the device will automatically trigger the attached camera when lighting appears. Those images are immediately transferred to your smartphone and multiple frames can be stitched together there to create fast, finished images.
MIOPS also included a bulb ramping feature that works with your camera to capture challenging day-to-night transitions in timelapse. The device automatically adjusts your camera settings and ramps accordingly.
Additionally, in any timelapse mode, the Flex offers a preview function that lets you see the progress of a timelapse even while the shooting is still in progress.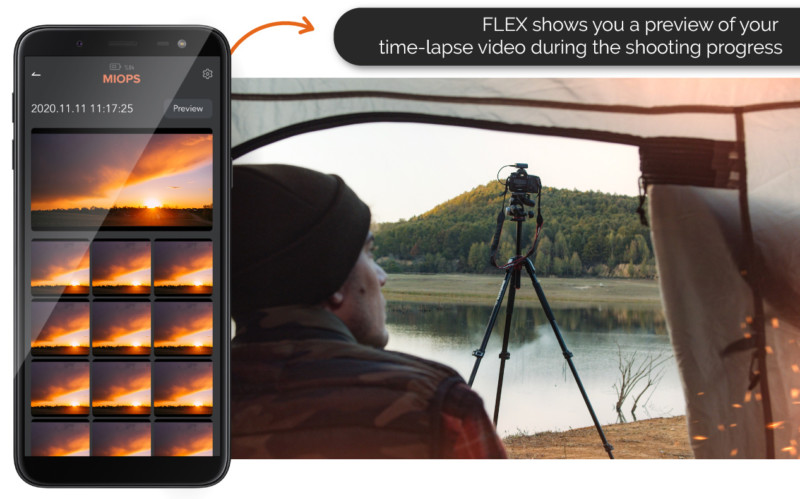 The device also has a laser that can sense when objects pass in front of it and trigger the camera automatically. It can do the same with a sound sensor.
The Flex can even be used to show eventual composites for an image, like the cover of a magazine, which would be incredibly useful for studios who need to arrange the composition of photos to account for text and other graphics.
The MIOPS Flex is supported by a huge list of cameras from Canon, Nikon, Sony, and Fujifilm. You can read the full compatibility list here.
MIOPS's current timeline places the finished devices ship date as June of 2021, and the Kickstarter has already been fully funded. The Flex can be backed for as low as $199 on Kickstarter, which is $100 less than the anticipated final retail price of the device.
As always, remember that Kickstarter is not a pre-order platform. While MIOPS has successfully delivered on crowdfunded projects in the past, do your research and back with caution.