Very rarely does a photographer only have one type of battery these days. From your camera's battery, to rechargeable AAs, to drone batteries, it can be cumbersome to try and carry a charger for each when traveling. Bronine wants to change that with the Volkit.
The Volkit is a free voltage charging device with modular charging bricks that work with an assortment of brands and batteries. Bronine calls the Volkit an "AI charger" because it is able to analyze the battery that is attached to it and automatically adjust the correct voltage to charge it between 1 and 20 volts. Depending on the model, the Volkit can charge four of any combination of supported batteries at the same time while managing the voltage output to each individually. Bronine says that it has been working on the technology that allows the device to accurately determine the correct voltage automatically since 2017 and it is only now at the point where it is ready for consumers.
Calling it AI might be a bit of a stretch, but the technology does sound complicated.
The company supports a huge list of camera batteries from Canon, Nikon, Sony, Panasonic, and Fujifilm, to DJI drone batteries, GoPro batteries as far back as the Hero 5, and cylindrical lithium-ion batteries in various sizes (like rechargeable AAs). You can see the full list of supported camera batteries here.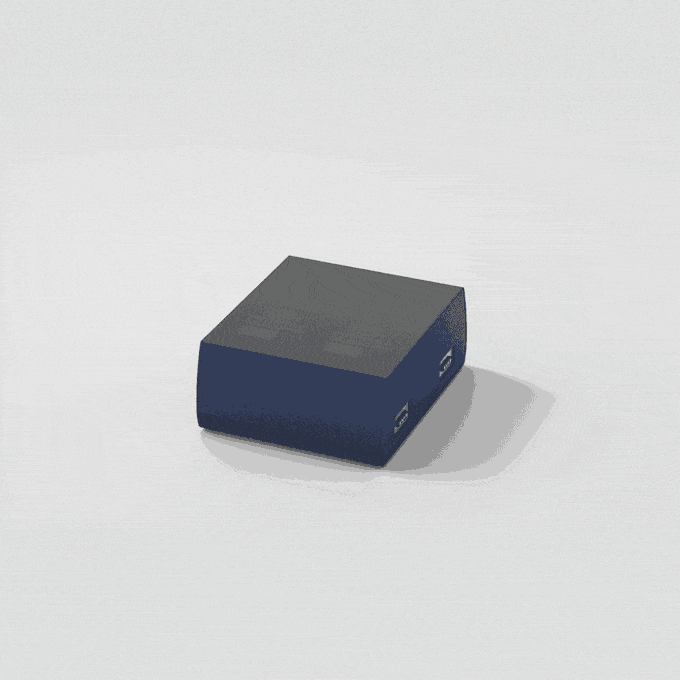 The Volkit does require power, but Bronine says it can work using either a power bank, a wall outlet, or the cigarette lighter plug found in vehicles.
Bronine recognized that not all chargers are going to fit neatly against one another beside the central brick at the same time, and created extension cables that will allow you to connect different battery chargers without running into physical space issues.
The Volkit connects to what Bronine calls "Camera Kits" using a four-pin connection and is held in place with a battery. Once a battery is connected, it takes the Volkit a few seconds to analyze the correct voltage and begin charging. The top of the main unit has a screen that displays the current voltage output, the mAh of the connected device, and indicates the level of charge.
There are several different configurations that Bronine is offering, ranging from a two-port Volkit to a four-port and starting as low as $70.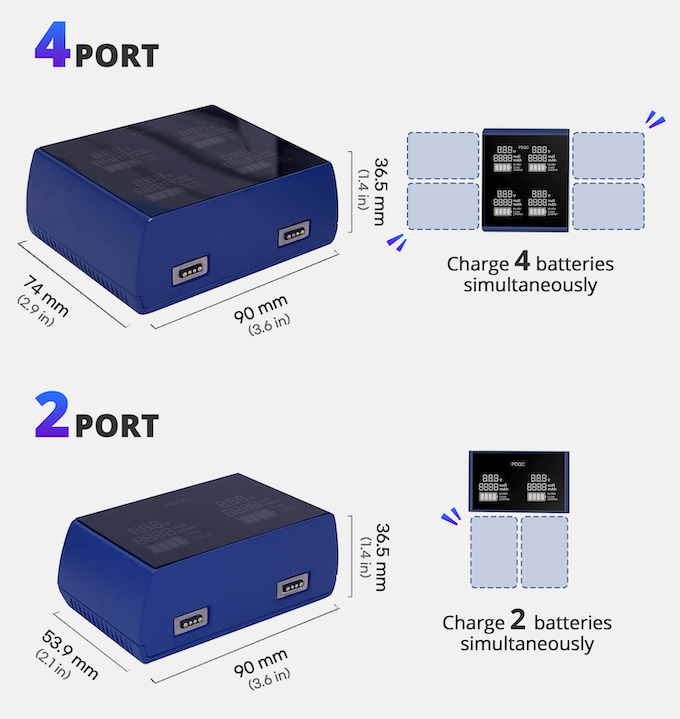 The Bronine Volkit is currently slated to begin shipping from South Korea by March of 2021 and is fully backed on Kickstarter. Bear in mind that this is Bronine's first project, and just like with any Kickstarter campaign, please remember that crowdfunding is not pre-ordering. Do your research and back accordingly.