Every Sunday, we bring together a collection of easy reading articles from analytical to how-to to photo-features in no particular order that did not make our regular daily coverage. Enjoy!
Magnum Photographer, Alec Soth, Publishes Book of Letters with Prisoner – CNN
Alec Soth (rhymes with "both") received a letter at his studio in St. Paul from the Minnesota Correctional Facility in January.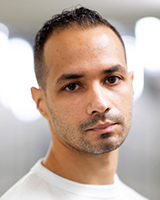 Christopher Fausto Cabrera, an inmate, and a self-taught artist was asking to start a dialogue. Fausto has been jailed since 2003 for murder, with a release date of 2030, when he hopes Alec will be there to photograph him walking out.
Nearly a year later, Cabrera's initial outreach has turned into innumerable letters, emails and phone calls, set against the backdrop of tumultuous world events. Soth was curious about Cabrera's perspective on photography, and in one of their first exchanges, he asked Cabrera to choose only eight images he would bring if he were stranded on a desert island. The Lovato photo above is one of them.
These dialogues and resulting photos have just been published as The Parameters of Our Cage by C. Fausto Cabrera & Alec Soth by Mack Books.
Phil Mistry: Alec, do you think your correspondence has helped Cabrera adapt better to his prison life and come out a different person than when he went in?
Alec Soth: I don't think of my relationship with Chris as any form of rehabilitation for him whatsoever. It's a friendship in which we've both benefited equally.

PM: Has Cabrera expressed any desire to take up photography as a hobby or profession when he gets out in 2030? And if he does, would you mentor him?
AC: No, Chris is committed to his writing and drawing/painting and hasn't expressed any interest in doing photography.

PM: Any other thoughts that you care to express on this very unusual exchange between an inmate and a photographer?
AC: While it's true that Chris is an inmate and I'm a photographer, with our exchange we try not to limit ourselves to those categories, but rather understand each other as complex human beings.
NY Photographer Explores Asian American Identity In 'Where We're Really From' – NPR
Photographer Eric Lee spent a large part of his childhood struggling to find his place as an Asian American — the constant to and fro between, he says, feeling "too Asian" and "not Asian enough" inspired him to visually deconstruct the complexities of his identity.
In his multimedia project, "Where We're Really From," Lee explores what it's like to grow up Asian American through the Pham brothers, Henry, 7, and Hayle, 9, whom he has been photographing for a year now. The boys are just beginning to understand and peel the layers of being Vietnamese Americans living in Gaithersburg, Md., a mostly white community outside Washington, D.C.
Eric Lee graduated from the Corcoran School of the Arts and Design at George Washington University with an MA in New Media Photojournalism during the COVID-19 pandemic in May 2020, and these photos are part of his thesis project.
Eugene Smith Fund Partners with Photographers for Print Sale to Support Documentary Photography – Phil Mistry
Magnum photographer W. Eugene Smith evoked the horrors of the second world war in the Pacific, where he was injured by mortar fire, and chronicled the working life of Dr. Ernest Ceriani in the small town of Kremmling, Colorado, in his 1948 series, Country Doctor, now recognized as the FIRST extended editorial photo essay.
Today, Smith's legacy is maintained by the W. Eugene Smith Memorial Fund, which despite the cancellation of fundraising activities due to the Coronavirus pandemic, presented five documentary photographers each with $10,000 grants and $1 million awarded from inception in 1979.
"We are excited and deeply grateful to present our first ever [in its 41-year history], online Smith Fund 2020 Print Sale," said Phil Block, president of the W. Eugene Smith Memorial Fund.
It encompasses work from 58 internationally renowned photographers including Smith, Stephanie Sinclair, Moises Saman, Ami Vitale, Matt Black, and Mary Calvert.
Included with the print collection is Eugene Smith's famous Pride Street photograph (see the story in Notable below) pictured ABOVE. All prints are unsigned, open editions produced as 11×14-inch archival pigment prints on Hahnemühle paper and priced at $150.00 each. Prints will ship in late December from New York and include a certificate of authenticity. Buy prints here.
Notable: After leaving Life magazine, Smith joined the Magnum Photos agency in 1955. There he was commissioned by Stefan Lorant to produce a photographic profile of the city of Pittsburgh. The project was supposed to take him a month and to produce 100 images. It ended up occupying more than two years and producing 13,000 photographic negatives. The intended book was never delivered to Lorant, and Smith's obsessive work was bailed out by money from Magnum, causing strain between Smith and the photojournalism collective. Let Truth be the Prejudice: W. Eugene Smith, His Life and Photographs. New York: Aperture, 1985.
Check out: Johnny Depp Plays Photographer W. Eugene Smith in 'Minamata'
What use is having a great depth of field, if there is not an adequate depth of feeling? – W. Eugene Smith
Elliott Erwitt: 'Photography is Pretty Simple. You just React to What You See' – The Guardian
Though Elliot Erwitt's career has spanned the course of 70 years and has witnessed some of the most notable moments of modern history, he lets his photos do the talking as he is a man of few words. Erwitt has photographed John F Kennedy at the White House, Fidel Castro and Che Guevara in Cuba, and Richard Nixon in Moscow. He has captured Hollywood stars such as Marilyn Monroe and spent time backstage with Marlene Dietrich and got most of these shots because he always had a camera, capturing a bygone era.
Erwitt's photos are witty statements like his shot of a bather with the American flag covering his face in 1975, or his photo of a Yorkie with its hair blowing in the wind with its owner, from 1968.
Dogs and travel are two of his passions when it comes to photography. "I was born in Paris, but left early on," he recalls. Erwitt moved to America in 1939, when he was just a child. At 92, Erwitt shows no sign of slowing down, but he does confess, "I'm slower than I used to be."
The best things happen when you just happen to be somewhere with a camera. – Elliot Erwitt
35 Beautiful Examples of Light Painting Photography – The Photo Argus
Light painting is the photographic technique of using a moving light source—such as a flashlight, glow stick, light brush, or even a smartphone—to alter an image while taking a long exposure photograph. You can also add another element by highlighting an object or creating streaks, colors, or flashes within the image.
To get started, for a light painting tutorial, check out this quick one from SLR Lounge or this from MasterClass. It's not too difficult even if you are a beginner, and you can find inspiration in many of the suggested ideas.
You can add drama to a still life photo, create sparks with steel wool, mix it with portraiture, splash in water,  use a DIY reflective tube,  add fire, and a few dozen other methods that are illustrated above.
Check out this Basic Guide to Light Painting Photography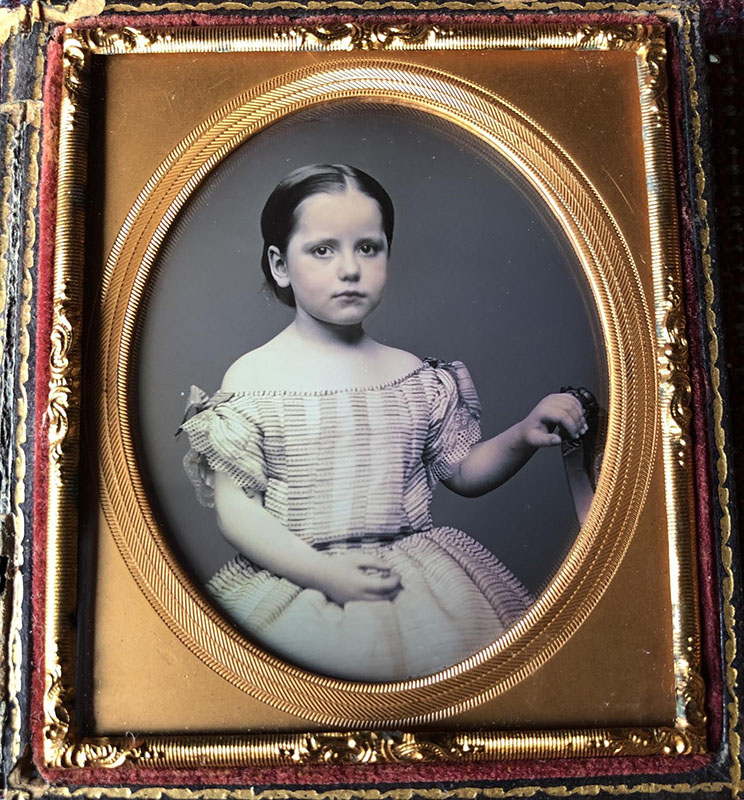 5 Rare Types of Antique Photos You Should Collect – Heirlooms at Home
Antique photograph collectors are always on the lookout for quirky or unusual characters. They also collect niche genres like hidden mother photos. The keywords are rarity and quality. If you are just beginning to collect, here's a primer of the most common photo types that will help you in identifying the general era and type of photos you come across. Even experienced antique dealers sometimes confuse daguerreotypes, ambrotypes, and tintypes.
Identification Tips:

Daguerreotype – 1840s – 1860s. You will need to tilt the silver-plated copper plate photo at an angle under a light source to see it clearly, owing to the mirror-like finish these images have.
Ambrotype – Mid 1850s – Mid 1860s. This kind of photo is printed directly on glass, which feels different from a metal plate. Both ambrotypes and daguerreotypes are often enclosed in a glass case and that can be confusing.
Tintype – Mid 1850s – 1890s. Tintypes are not reflective like daguerreotypes. When they are put in decorative cases, they can be mistaken for daguerreotypes.
Cartes de Visite 1860s – 1870s. These are usually smaller and less detailed than cabinet cards. They are the size of a modern business card and the name in French means a visiting card.
Cabinet Cards 1860s – 1900s. These are larger than the previous and about 6.5×4.25" and could have beveled edges.
At the turn of the century, Kodak invented an easily available camera, and the evolution of photography changed very quickly. Photographs shot after 1900 are rather common and less expensive than the previous types. Check out some fun photographs from the Library of Congress.
Quiz: Why does your left hand become your right hand in a daguerreotype?
Daguerreotypes (these are positives exposed in-camera without an intermediate negative) are normally laterally reversed—mirror images—because they are necessarily viewed from the side that originally faced the camera lens. Although a daguerreotypist could attach a mirror or reflective prism in front of the lens to obtain a right-reading result, in practice, this was rarely done. On September 11, 1841, in a letter to the editor of The Spectator, Claudet explains that he has a mirror available, but does not use it normally as it requires an increase in exposure time, but he employs it when a face is asymmetrical, to reproduce the irregularity on the correct side.
I have seized the light. – Louis-Jacques-Mandé Daguerre, a French photographer and the father of photography, was recognized for his invention of the daguerreotype process of photography.
Check out: An Introduction to Collecting Vintage Photographs
                   The First Great Photography Craze: Cartes de Visites
                   How to Easily (and Safely) Make a 35mm Daguerreotype at Home
Chicago Photographer Continues to Receive Large Event Requests Despite Pandemic Restrictions – NBC5 Chicago
Jason Kaczorowski who is "more than just a Wedding Photographer in Chicago" keeps getting requests to "shoot large gatherings, sometimes up to 100 people," according to an NBC5 Chicago report on Dec 3. Kaczorowski, who has "nearly three thousand photos on this website," also has very detailed guidance for COVID on his website titled in bold COVID-19 CORONAVIRUS: THE CONTAGIOUS WEDDING CRASHER with a top link on his home page but even that is not helping.
Illinois has strict Tier 3 mitigations that prohibit gatherings of over ten people and prohibit venues from hosting events, like weddings.
"We can get this virus under control if we all abide by the science and work together," Kaczorowski tells PetaPixel. "The more photographers continue to accept commissions from clients who flaunt public health mandates, the longer it will take us all to return to our careers. Those who photograph and showcase these super spreader events are demonstrating to potential clients and our industry that it's safe and socially acceptable to host these events, and it's not."
Clients have sometimes blindsided them with large gatherings plus no masks, and then they have no choice but to leave the events. And even if you start with masks, "once you introduce alcohol, the masks come off," says Kaczorowski.
Why I Like This Photo – Jeremy Cowart
I think I love this image because it's so different for me. I usually shy away from super-saturated color, and I also don't do a lot of macro work. But her lipstick really made the colors of my DIY ring light pop in a cool way.
I made this photo in my studio as a test for an idea I had for my fine artworks. My fine art process includes both photos and acrylic paint. I wanted to draw and paint faces but use photography for the eyes and mouths in my works. So, this was one of the first photos I took. For lighting, I invented a DIY ring light made up of 12 LED light bulbs that continually change colors. That's how I got the crazy, unpredictable colors on the lips. This was shot with a Canon 5Ds and the 85mm 1.2 lens.
The more you learn technically, the more you can achieve creatively. – Jeremy Cowart
Canon Explorer of Light,  Jeremy Cowart, has been named the "Most Influential Photographer on the Internet" by Huffington Post, Forbes and Yahoo in 2014. His mission in life is to "explore the intersection of creativity and empathy." He's the founder of a global photography movement, Help-Portrait, a mobile social networking app called OKDOTHIS, and an online teaching platform, See University. His new book I'm Possible is out now.
Quote of the Week (or a Previous Week):
Blackness is not a straitjacket on the imagination.  – Dawoud Bey
Bey decided to become a photographer after going to a protest of the 1969 exhibition Harlem On My Mind, at The Metropolitan Museum of Art in New York. Bey had gone to witness the planned demonstration after black artists and photographers were excluded from an exhibition that was focused on a predominantly black neighborhood. However, when Bey arrived, there was no protest. So, Bey viewed the exhibition and found himself struck by the work. He walked out with a clear vision: he wanted to insert black voices and faces into the museum space.
---
To see an archive of past issues of Great Reads in Photography, click here.
---
We welcome comments as well as suggestions. As we cannot possibly cover each and every source, if you see something interesting in your reading or local newspaper anywhere in the world, kindly forward the link to us here. ALL messages will be personally acknowledged.
---
About the author: Phil Mistry is a photographer and teacher based in Atlanta, GA. He started one of the first digital camera classes in New York City at The International Center of Photography in the 90s. He was the director and teacher for Sony/Popular Photography magazine's Digital Days Workshops. You can reach him via email here.
---
Image credits: All photographs as credited and used with permission from the photographers or agencies.