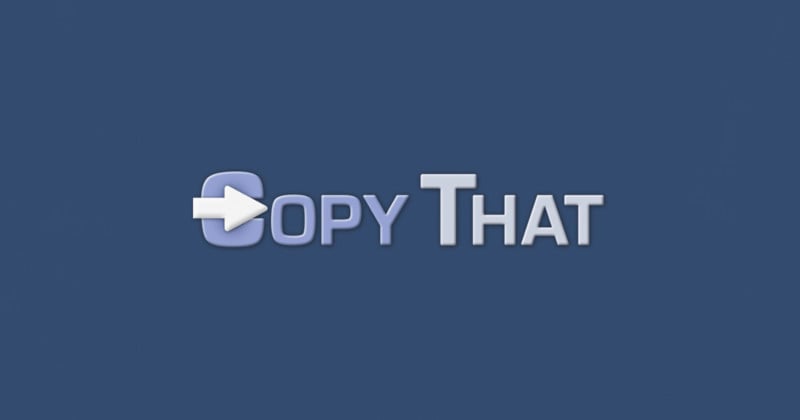 OWC has announced Copy That, an app with the sole purpose of making it easier to copy photos and videos from your iPhone to external storage. It gives you the ability to select what you want to copy, where you want to copy photos to, and how you want to copy them.
The process is strikingly simple. After connecting to an external drive (or you can select a cloud service like iCloud), you then tell the app what you want to copy. Your choices are photos, videos, screenshots, or selfies, and you can select any combination of those four options – or all of them. Next, you tell the app where you want to copy those images to. The App will ask permission to access files on your device and on the external storage source.
The final section asks how you want to copy images. The free version of the app will do a simple copy process that works quickly, but is unverified. You can choose to skip existing files that already appear on your external storage, replace existing files, or keep both files as well. For a $0.99 (which will eventually cost $2.99 after an unspecified "limited time"), you can purchase the "Verified Copy" option that compares anything copied to the device to the original source. The purchase also unlocks the ability to Delete From Device, which is an option that appears after a copy process has been completed.
Most will likely find the free option to be more than satisfactory. In limited testing, the app appears quite stable, fast, and responsive. The design is a bit dated, but that is easy to ignore. While images are copying, the app must stay open, but the copy process appears remarkably fast even if there are large amounts of images in a library. During testing, options to copy to either DropBox or Adobe Creative Cloud did not appear as options despite showing in the list of possible sources, though it's not clear if that was an issue with the Copy That app, the particular test device, or how those two services were connected to it. When plugging an iPhone directly into an iMac, back up to the computer was also not supported. PetaPixel has reached out to OWC for clarification on these points and will update this article if/when a response is received.
Most external drives that work natively with iPhones have their own apps, but the OWC Copy That app looks like it is positioning itself as the simplest and easiest to understand. While it doesn't allow for granular selections of what to copy, the ability to quickly back up images from your phone is a task it is well-suited for. You can try out the app for yourself by downloading it for either iPhone or iPad here.