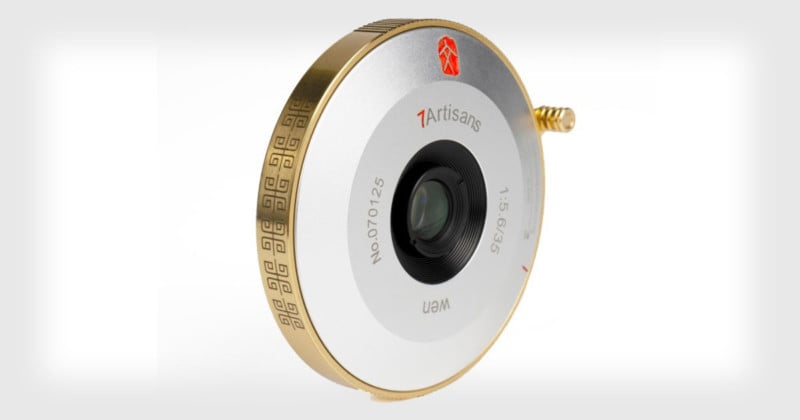 The Chinese camera lens manufacturer 7Artisans has released a new golden 35mm f/5.6 full-frame manual-focus lens for Leica M cameras.
The metal lens is designed to be used for street photography, food photos, landscapes, and more.
On the front of the lens is a unique design that features a distance scale next to a focusing lever jutting out the side of the lens body.
Features and specs of the lens include 5 elements in 4 groups, a minimum focusing distance of 0.98 feet (30cm), a thickness of just 0.86 inches (21.75mm), and a weight of 4.5oz (128g).
In addition to a protective bag, the lens also comes with a miniature air blower for cleaning dust from the front and rear elements.
Here are some official sample photos captured with the lens:
The new 7artisans 35mm f/5.6 is available now on Amazon with a price tag of $199.