GoPro has unveiled a new Bluetooth remote for controlling your GoPro camera. It's simply called The Remote.
The smart remote is designed to be rugged enough to be a trustworthy companion during your outdoor adventures — it has a durable exterior and is waterproof down to 16 feet.
Roughly the size of a smartwatch, it can either be worn or mounted on things like straps, handlebars, and rollbars.
The simple user interface features a large high-resolution display screen and four large raised buttons that can be operated while wearing gloves.
"From riding, biking, and boating to surfing, skiing, and snowboarding, The Remote provides quick access to control the most-used camera functions, including powering on and off, mode changing and shutter button control," GoPro says.
One remote can control up to 5 GoPro cameras simultaneously from up to 196 feet (60m) away.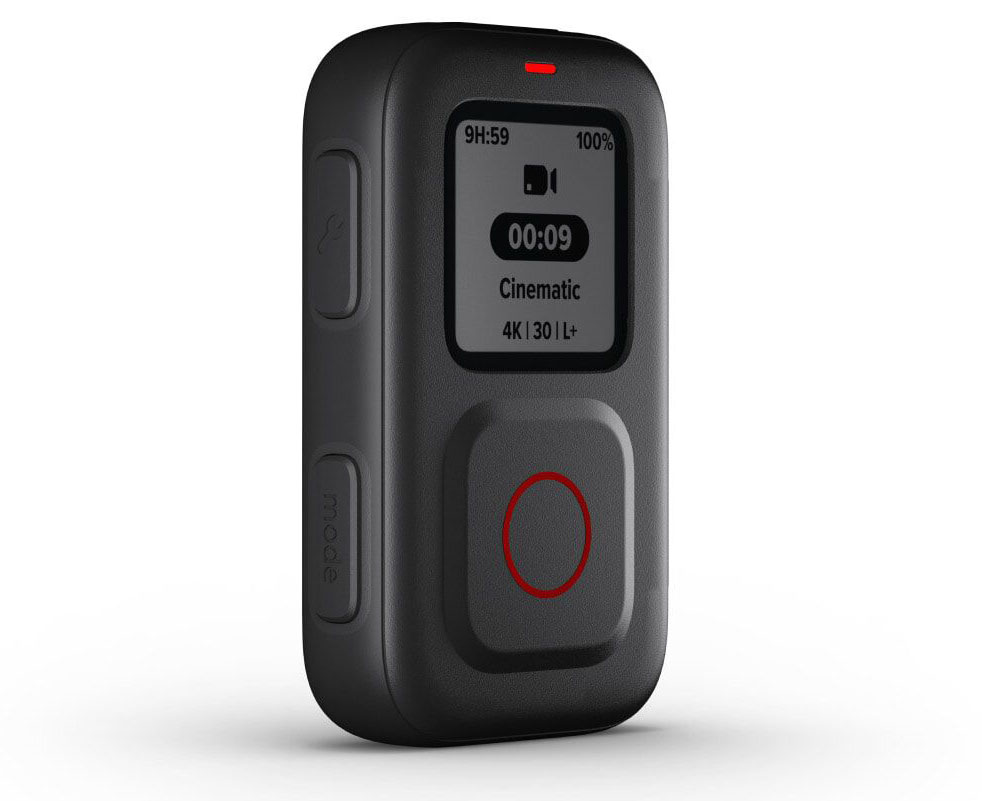 The Remote is the successor to GoPro's existing Smart Remote, which is compatible with older cameras and offers superior specs in certain areas — it has a range of up to 600 feet (180m), it can control up to 50 cameras at a time, and it's waterproof down to 33 feet (10m).
The Remote, on the other hand, downgrades some of these features but uses Bluetooth Low Energy for maximum battery life (for both the remote and the camera) and a stronger pairing than previous remotes.
The Remote is compatible with HERO9 Black, HERO8 Black, and MAX cameras and is available in the GoPro online store for $80, the same price as the Smart Remote. Availability is currently limited to North America, but international markets will be getting the remote starting in February 2021.