Shoten has announced a GTE (Contax G to Sony E mount) adapter that includes an autofocus motor the company promises supports fast, continuous AF modes. The adapter retails for about $412 and is available now.
Shoten makes a host of camera accessories and adapters that are available via its online store, the latest of which is the GTE adapter.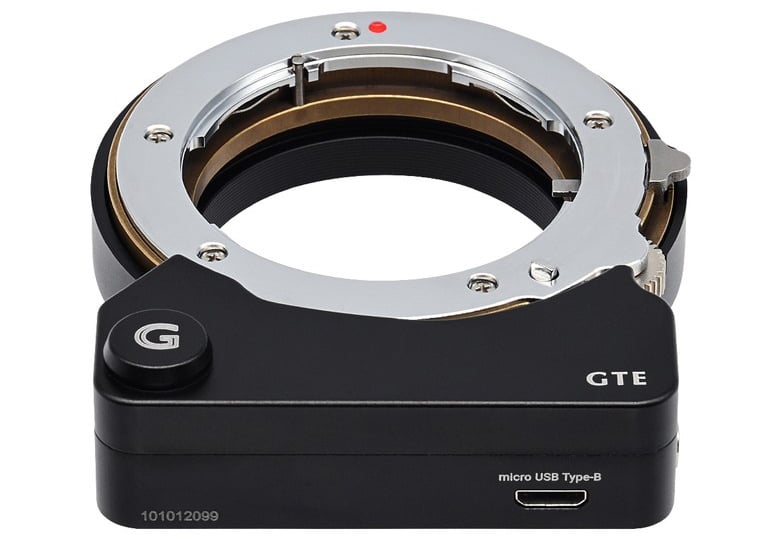 Shoten claims that this adapter can achieve faster than expected autofocus performance to the degree that it supports face detection and eye-af continuous autofocus. It is compatible with the in-body image stabilization system as well and has a function button that allows it to swap between autofocus and manual focus in addition to a "close-up" manual focus mode. Shoten says that the adapter supports firmware updates via a micro USB connection.
There is also a "focus dial" on the side of the adapter that shortens the original shortest shooting distance of the lens.
Shoten says the GTE is compatible with every modern Sony Alpha E-Mount camera from the a6100 through the a9 II and the a7R IV, and promises it will work with any "high-performance image plane phase difference AF system-equipped E-mount camera."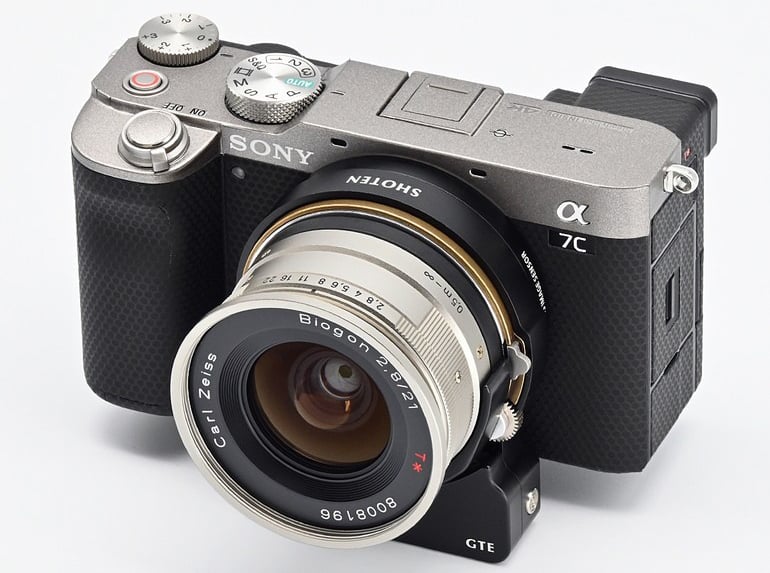 The Shoten GTE joins that Techart TA-GA3 adapter as the other notable Contax G to Sony E autofocus adapter. Compared side by side, the Techart adapter is considerably smaller, which likely means the motor powering the autofocus isn't as large as the one in the Shoten adapter.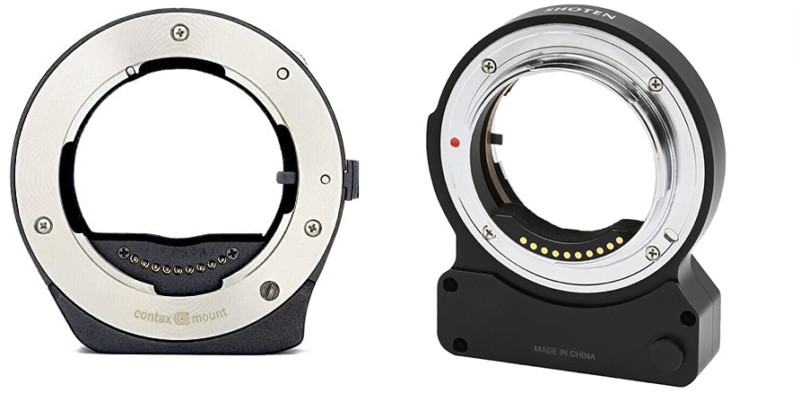 The Shoten is also over $140 more expensive than the Techart. For that much of a premium, the Shoten had better provide some level of improved performance over the much more affordable Techart.
(via Sony Alpha Rumors)