Announced in 2018, we're finally starting to get a look at the $6,000 Zeiss ZX1. The camera is designed to be a photo capture, edit, and share device, and as such runs Lightroom Mobile right on the rear LCD.
Outside of making edits to photos taken with your Apple or Android smartphone, to this point it's been less common for photographers to use Lightroom Mobile as the main editing platform for photos taken with a full-size camera. The Zeiss ZX1 is designed and built to actively run counter to this trend. As a full-size standalone camera, it's theoretically capable of taking photos that are much better than what you can get out of a smartphone. At the same time, it runs a modified Android operating system which means it can natively run Adobe Lightroom Mobile – the application comes built-in.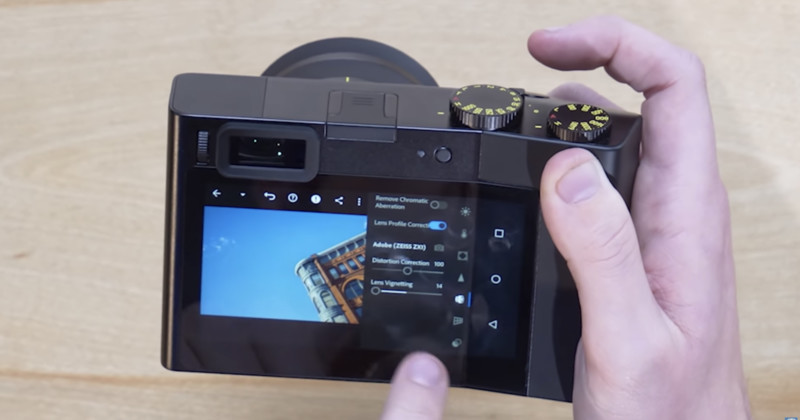 In the video above, DPReview shows what it looks like to make edits and upload those files to online cloud storage. The rear LCD on the ZX1 is quite large and provides what is likely adequate space for quick edits to images taken with the camera. From what DPReview shows of the process, the controls for making edits appear snappy and responsive, though the camera is a bit slow to import, export, and show finished edits.
It's not likely to blow you away with its performance, but the "workflow" presented here is going to be unique. The last notable time we saw a camera designed akin to what is shown here predates Lightroom Mobile as an application: the Samsung Galaxy NX.
Seven years after that camera, the ZX1 is yet again attempting to try the idea of a single, standalone camera capable of capturing, editing, and sharing.
As a niche product with a very high $6,000 price, the ZX1 still looks promising. At least from a workflow perspective, there is a lot to like here.
(via DPReview)