Let's talk about the most interesting and hardest lens to master: the ultra wide angle. This is a fantastic lens that lets you share unique perspectives of almost any subject by cramming a whole lot of environment in a single frame. If you are in the market for one of these, follow on as I compare two of the best on the market.
By definition, the ultra-wide-angle lenses are anything shorter than 24mm on a full-frame camera and 15mm on an APS-C sized sensor.
This is half right in my opinion. The other half of this is that fisheye needs to be its own class. I consider this anything below 12mm that is where you really start to get horizon warping and that fishbowl warping becomes much more prominent.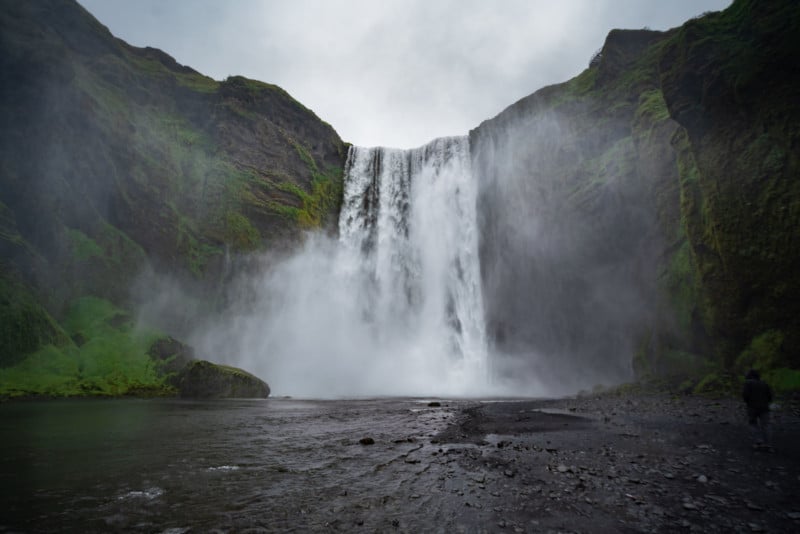 So which lens should you get? You have a mirrorless camera and you want to get in on this ultra-wide action but what is the best?! Well read on and I will answer that very question. I have narrowed it down to the two best lenses that I think really define this category for mirrorless cameras. The Sigma 14-24mm f2.8 DG DN ART lens and the Tamron 17-28mm f/2.8 Di III RXD.
Iceland is the ultimate wide angle lens playground. This play is one of those places that will give you every opportunity to explore the creative potential of an ultra-wide-angle lens.
Let's Talk About These Two Lenses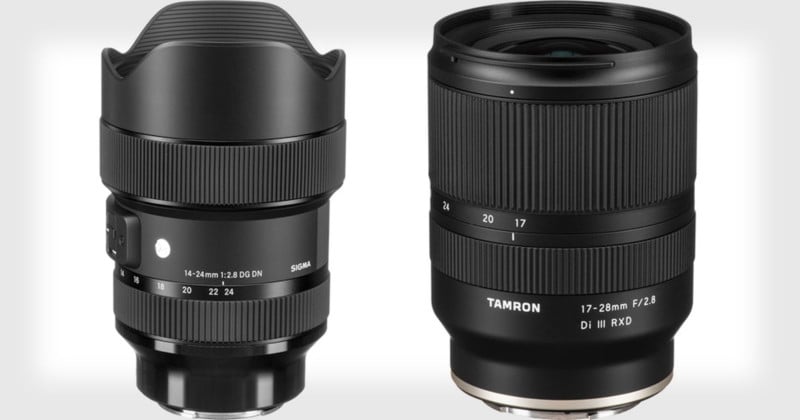 Why
Both lenses are designed for mirrorless cameras.
Both lenses are less than $1,500.
Both lenses have a constant f/2.8.
These two lenses represent the two types of folks who are shopping for an ultra-wide-angle lenses.
Out of all the lenses I tested in this class these are the only two I would comfortably recommend to someone of any skill level.
Let me address the elephant in the room. Brad, why not the Sony 12-24mm f/2.8 GM? To be perfectly honest I don't really like Sony lenses. I have rented several GM and others and they have never wowed me. Plus, that thing is $3,000. I bought all 3 of the lenses I currently carry for that same money.
3 lenses!
Full Width
For the rest of this comparison, I am going to be using only raw un-edited photos from each lens, with some scene comparisons at the end. Each shot was set up on a tripod and the only change was which lens was mounted to the Sony a7R III.
For the side-by-side comparison, I am using a plain shot of my yard that has tall straight lines to show warp and complicated details all the way to the edge of the frame. This was shot in overcast skies for even lighting that fades from bright to dark from top to bottom.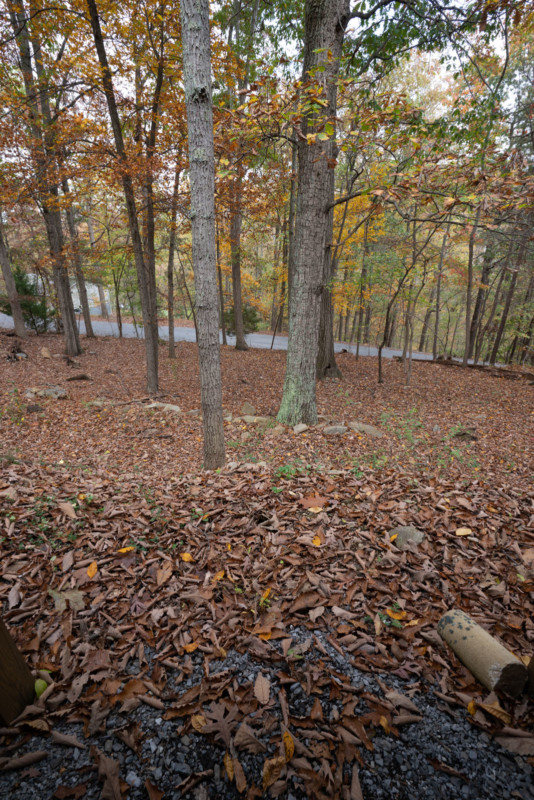 Deep details: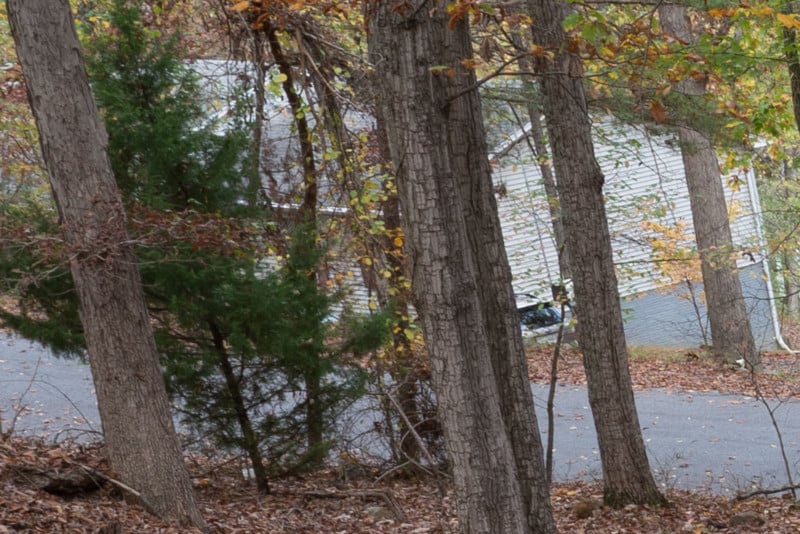 Bottom 1/4 of the photos: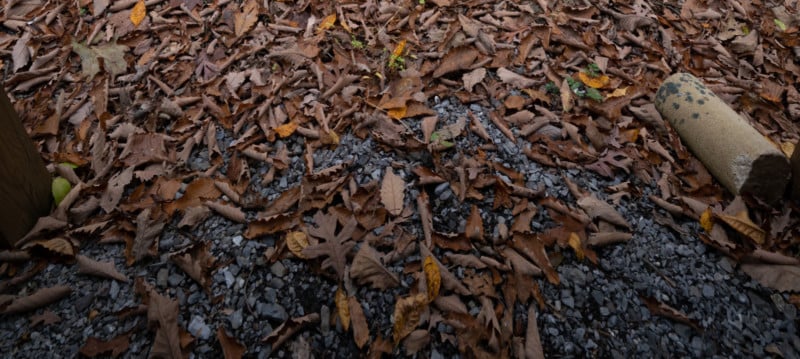 Bottom 1/4 sharpness:
Edge sharpness bottom left corner: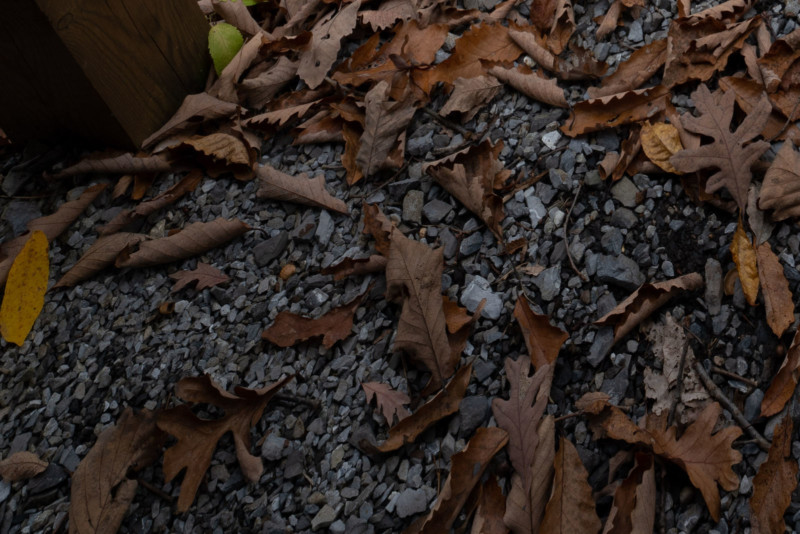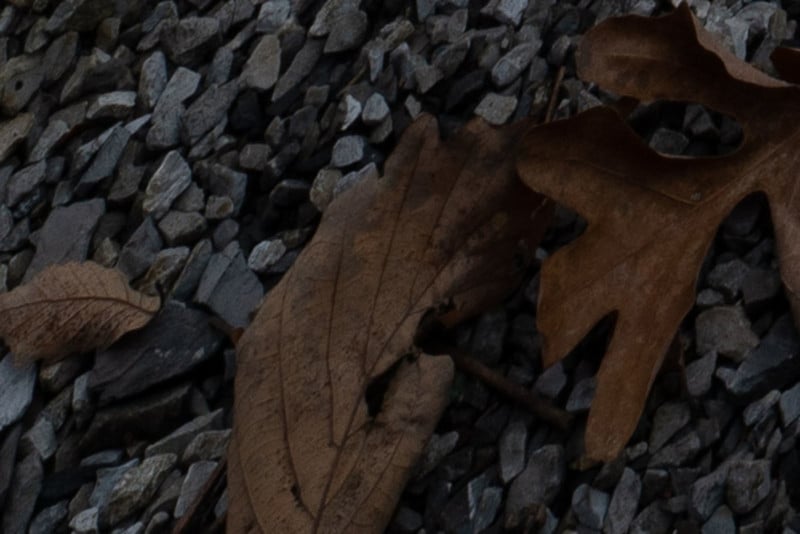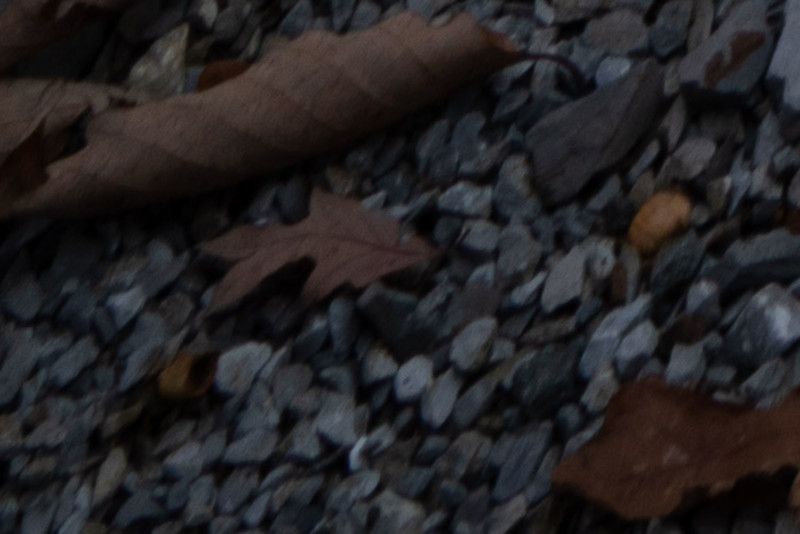 The Sigma loses some detail of the further back in the image (house) some of this can be recovered in post but it is something to consider. However, edge to edge, corner to corner it can render every pixel all the way to the very edge of the frame in focus.
The Tamron is almost freakishly sharp in the middle of the frame but the focus starts to fall off pretty quickly. Even pretty far into the image (where the concrete round is) you can see the leaves are starting to lose sharpness and when you make it to the corner they are soft enough that they cannot be saved.
Conclusions
Sigma 14-24mm f/2.8 DG DN ART
Pros:
Sharp all the way to the edge.
Fast focus.
Has a AF/MF switch and and a focus lock button you can program to do other things.
Almost no distortion.
Cons:
$1399: this is in the prosumer area to be sure but for someone just starting this is a hard pill to swallow for one lens.
Heavy: at 827 grams you can feel this all-metal beast in your bag and in the hand.
If you want to use filters with this you are going to have to buy a specialty holder that will cost you an additional $200-$600 depending, and it is another large item to carry.
Tamron 17-28mm f/2.8 Di III RXD
Pros:
$899
Deadly sharp in the center.
LIGHT, it only weighs 484 grams. This lens with the 28-75 2.8 from Tamron barely weigh more than the Sigma on it's own.
Accessory filters are dirt cheap and one filter works for all 3 of the lenses in Tamron's mirrorless line up!
Cons:
Loses sharpness pretty quickly toward the edge of the frame.
It zooms backwards – personal preference but all lenses should turn counter clockwise to zoom.
No AF/MF switch – I don't want to fumble in menus when I need to quickly adjust the focus manually.
Which one should you buy?
So this is a harder question to answer than I might have thought and I think I am going to have to give two answers. I personally have the Sigma and it is one of the lenses I literally never leave home. It is always in my bag heavy and obnoxious as it is, I freaking love it.
1. Buy the Tamron. Seriously for almost everyone this is going to be the perfect wide-angle lens for your kit and I actually recommend all 3 of Tamron's mirrorless lenses including the 28-75 f/2.8 and the 70-180 f/2.8. They are very lightweight, provide great images, and you can use the exact same filters on all 3 of them. Tamron REALLY put their thinking caps on with this line and have delivered a great line up of lenses. This family of lenses is almost a cheat code for anyone just starting out. If you're getting a mirrorless body, start with the 28-75 f/2.8 and go from there, you will not be disappointed and these will serve you for years.
The sharpness thing is not really an issue when you consider the way almost everyone interacts with photos now, the largest screen they are going to see it on is an iPad. The smaller you make your photo the more crimes you can hide.
2. If you print anything larger than a standard sheet of printer paper, or do editorial work I do not believe the Tamron will hold up. I have 8×12 prints from both lenses and I can start to see the detail fall off at the edges, but I am also looking for it. If you want the cleanest, clearest, crispiest image edge to edge for those large fine are prints, billboards, posters, etc. Consider the Sigma. It is heavy which makes it feel super solid when you're hand-holding shots. Dealing with the bulbous front element will drive you crazy, especially when you slap a $400 filter kit on there to have a polarizer. But the things this lens can do blow me away daily. It will focus literally up to 7 inches away from the front element. You can cram this lens anywhere and get some really unique shots. This lens for me speaks to the pro switching platforms or someone that is a fine art/ large format display photographer.
In the field comparison
Enjoy these additional comparison images from each lens where I go shot for shot with each one at a beautiful waterfall in West Virginia. The Sigma is on the top and the Tamron is on the bottom. Both of these were shot at f/16, ISO 100, and a 2-second exposure.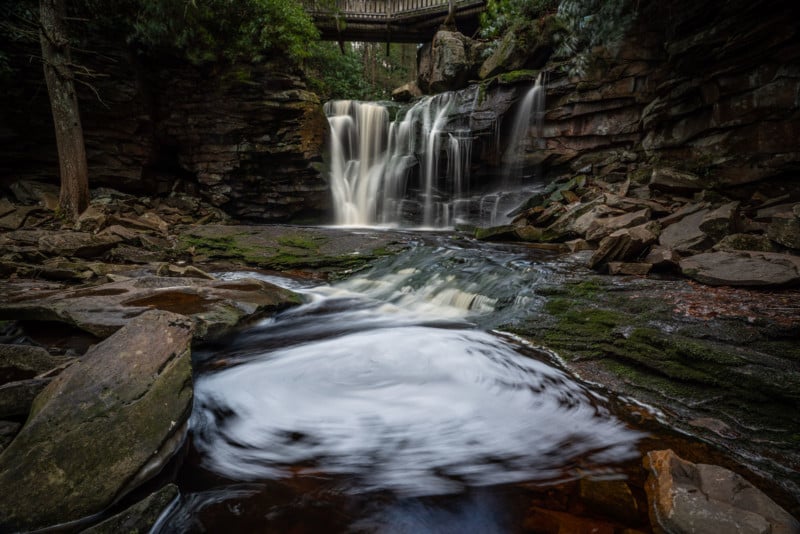 ---
About the author: Brad Denny is the photographer behind the Restless and Wandering travel photography blog. The opinions expressed in this article are solely those of the author. You can find more of Denny's work on Facebook, Twitter, and Instagram. This article was also published here.