MapCamera, one of Japan's leading camera retailers, has published its top 10 sales for new and used digital cameras in December of 2020. The top slot for new cameras was claimed by Canon for its R5, while Nikon's Z7 II entered the ranking at number two. The Fujifilm X-S10 was third.
MapCamera had been tracking camera sales all year and says that for the six months that the Canon R5 had been available, December marked the first time it took the top slot due to an influx of available stock. Japan retailers have had difficulty keeping the R5 on store shelves due to limited quantities, and while there was a large dump of product given to retailers in December, MapCamera says that by no means is the short supply over.
"The reality is that it is still in short supply and has not been distributed to all the people who ordered it," the company writes.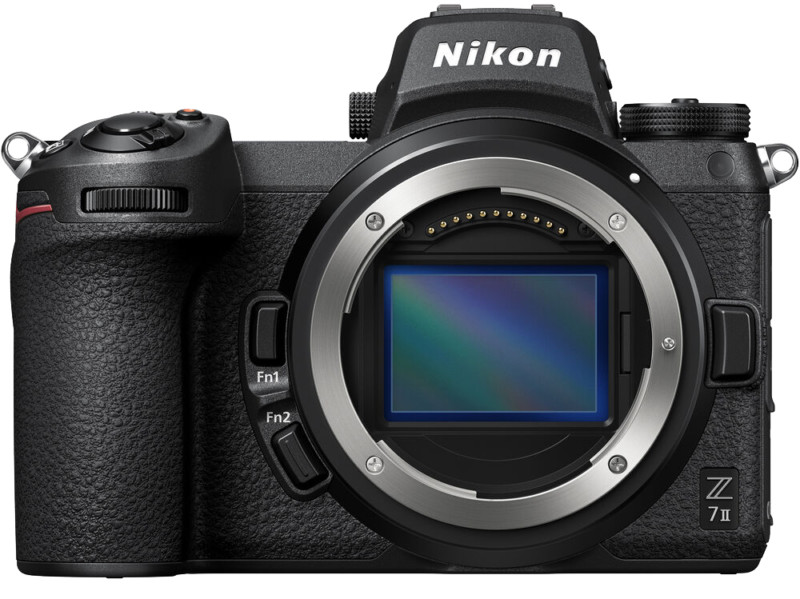 Released on December 11, the Nikon Z7 II soared up the rankings despite being unavailable for nearly two weeks of the month. These numbers are encouraging, and even more so given that MapCamera states that stock of the Z7 II is "abundant," and many people were able to simply walk into a store and buy one without any pre-orders or reservations.
The Fujifilm X-S10 was November's top-selling camera according to the retailer and fell two slots to number three. Map Camera says no one should be worried, however, as the camera is still quite popular and high-performing for its price.
Below is the full ranking:
Canon EOS R5
Nikon Z7 II
Fujifilm X-S10
Sony a7S III
Sony a7C
Nikon Z6 II
Canon EOS R6
Fujifilm X-T4
Sony a7 III
Panasonic Lumix S5
In addition to new camera sales, MapCamera also tracks top-selling used cameras. The Sony a7 III, Canon EOS R, and Nikon Z6 are repeat winners, as the top three models remain unchanged month over month.
Of note, the Sony a7 III has continued to be popular, winning top used camera sales six times in 2020. MapCamera says that the EOS R was on pace to unseat the a7 III, but Canon's issues with stock have made purchasing lenses and adapters difficult, and those who would have bought the EOS R have passed on it because of lack of stock.
"In 2021, Canon's productivity is likely to drive the rankings," the retailer writes.
Below is the full used camera ranking:
Sony a7 III
Canon EOS R
Nikon Z6
Canon EOS 5D Mark IV
Sony a6400
Sony a7R III
Sony a7 II
Fujifilm X-T3
Nikon D750
Olympus OM-D E-M1 Mark II
MapCamera says that 2020 was, overall, a tough year for the camera market. The data does not disagree as BCN, another Japanese retailer, has noted that 2020 saw a 40% dip in camera sales on the year.
(via Map Camera Times)