Samsung has announced the Galaxy S21 Ultra as part of its Galaxy Unpacked event, and the phone looks like a marked improvement over the previous design. Specifically with the camera, the phone now features four cameras, including a new 108-megapixel "pro sensor."
Samsung calls the S21 Pro's imaging features the "best in class camera experience" that the company promises can reach "studio-qiality" photos and videos in a range of lighting environments. The company also says that shooting and editing are both powered by new AI features.
From a hardware standpoint, the Galaxy S21 Ultra has a lot of cameras. In addition to the front-facing 40-megapixel f/2.2 camera (that features phase detection autofocus and an 80-degree field of view), the S21 Ultra packs a ton of camera power into the rear of the device. On a new quad-camera array, the phone features a primary 108-megapixel f/1.8 lens, a 12-megapixel 120-degree field of view ultrawide, and then two telephoto lenses: one a 3x and one a 10x (and features Space Zoom up to 100x). It also features laser autofocus.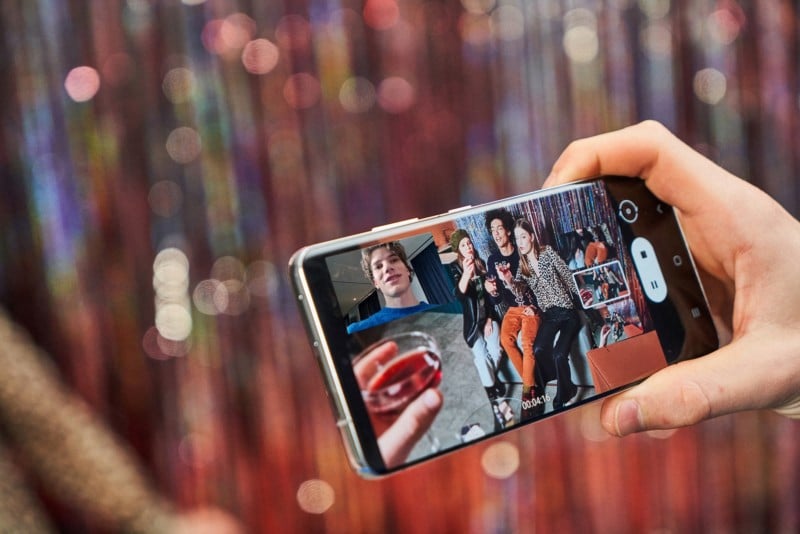 Samsung says that the 108-megapixel main camera can capture 120bit HDR photos with "64 times richer color data and more than three times wider dynamic range" compared to the S20 Ultra. You can also shoot up to 4K at 60 frames-per-second across all cameras: that means the front-facing camera and all four rear sensors are capable of UHD high framerate capture. Samsung says that it made this decision so that creators could switch to multiple perspectives and not lose quality or be hampered by lack of framerate.
You can also shoot in 12-bit RAW, but only with photos taken with the Wide camera.
Space Zoom was mentioned earlier, and this time the 100x zoom is powered by Samsung's dual-telephoto lens system. This is the first time a Samsung phone has featured two telephoto lenses, and Samsung leverages both of them to give a zoom range of 3x to 100x. Only the 3x and 10x will be optical, but according to reports, the 100x digital zoom is much easier to use than in previous models, featuring a far more stable view.
The Samsung S21 Ultra also improved its Bright Night sensor technology that the company says is its biggest leap yet in low-light photography. "ith improved Night Mode, noise reduction, and 12MP Nona-binning technology, you can capture challenging shots – like a dimly-lit room, or a landscape at night – quickly and with excellent quality."
During its live stream, Samsung specifically said that with this phone, you don't need a DSLR. Take from that what you will.
Samsung did not provide sample images taken with any of the five cameras on the S21 Ultra, but there will surely be many examples available in the coming weeks as reviews are published. The Samsung Galaxy S21 Ultra, the company's new flagship, will be available on January 29 and starts at $1,199 for the 128GB model with 12GB of RAM. It will be available with upgrade options as high as 512GB of storage and 16GB of memory.