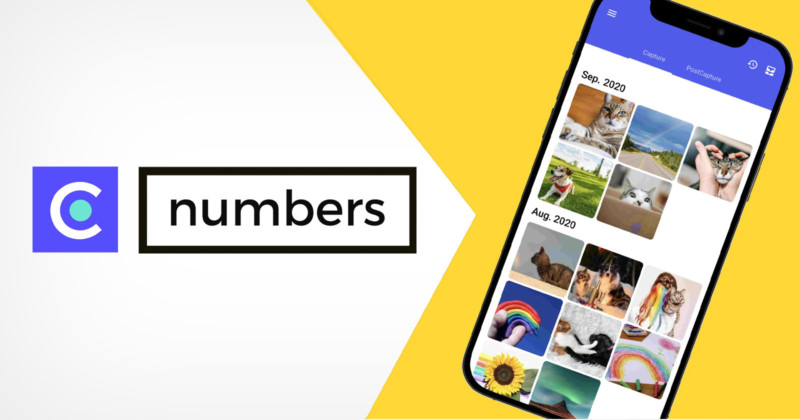 Technology startup Numbers Protocol is aiming to stop the spread of misinformation in imagery through its app, Numbers Capture, by creating digital "birth certificates" for images and videos and tracking any changes that are made to them.
Numbers Protocol has presented its app as a blockchain camera that is built on the idea of protecting the authenticity of imagery. And while journalism is an obvious choice for those who would use the app, it also can be utilized by anyone to protect any images that are shared online and prove their authenticity and ownership.
Numbers says that its solution is built on an open-source framework for data integrity and that it leverages "traditional cryptography approaches along with decentralized storage" in what it is calling the Capture, Record, and Verify approach.
The Numbers Capture App records what the company calls "birth information" of the media content at the source of the content lifecycle and generates a certificate with a unique signature. The app then seals that information and changelogs of media content using the Numbers Seal API to preserve the integrity of the content and its record. Users can specify what data is specifically stored (for example, you can hide location data for privacy concerns). The Numbers Trace API and dashboard service show a transparent history of media content and can be used to track the content at every level from creation to archive.
Numbers Protocol says that all media content created by the Capture App comes with a unique certification. When the content is shared, viewers can scan a QR code to review and verify it.
Co-founder Tammy Yang says that the app was created to combat the growing problem of misinformation and fake news. In an interview with TechCrunch, Yang explains that while other companies may use blockchain technology to protect data and content, Numbers Protocol focuses on certifying photos when they are captured and continuing to record any changes.
"We focus very much on the camera itself, so at the time the photo is taken, the integrity is already preserved," Yang says. "If content is captured on a camera app and then copied to a content platform, it's already very difficult to verify its origin. If I take a photo from Facebook and register it on the blockchain, it means nothing. It's very different if I take a photo with Capture App and immediately create a registration on the blockchain."
The Numbers Capture App is currently in beta but available to download for free on the iOS App Store and Google Play.
(via TechCrunch)