In an effort to expand the opportunities for women, Red Bull has hired a group of women photographers to document three key Hawaiian big-wave breaks (Jaws, Waimea, Outer Reefs) for the entire winter season.
The Hawaiian big wave season has been in full swing since November and normally continues through February. After soliciting women for the opportunity, Red Bull is now starting to show what the photographers were able to create. Both the surfing and photography industries are male-dominated, and Red Bull hopes that this gallery will provide a new lens with which to view the sport and capture a more intimate angle of the competitors.
Red Bull tells PetaPixel that the goal of the photography project is to highlight women photographers – with a spotlight on existing professionals on the island as well as those that are just starting their careers.
The organization says that it has made a commitment to hiring a different woman to shoot each day and every swell in the hopes that, once finished, there will be a collection of the single largest gallery of surf photography from women photographers ever assembled.
Red Bull has provided an extraordinary series of photo from five photographers that have already taken advantage of the opportunity. Below is a small sample of those provided to PetaPixel which illustrate how each photographer's style translates to beautiful differences in finished images.
Ha'a Keaulana
Daughter of Hawaiian surf and water safety legend Brian Keaulana and granddaughter of the equally legendary Buffalo Keaulana, Ha'a Keaulana grew up immersed in big-wave culture and has made Makaha Beach, one of the iconic big-wave breaks, her home. She has combined an artistic spirit with a life steeped in saltwater to bring a more intimate look to surf photography.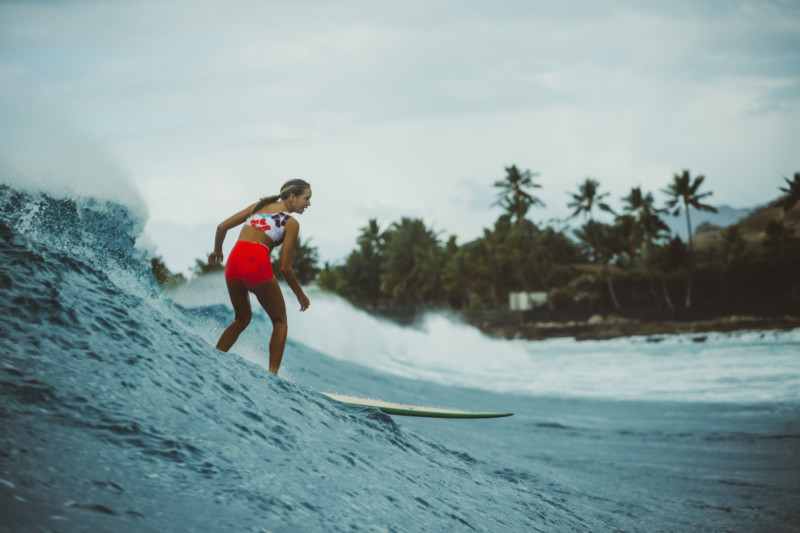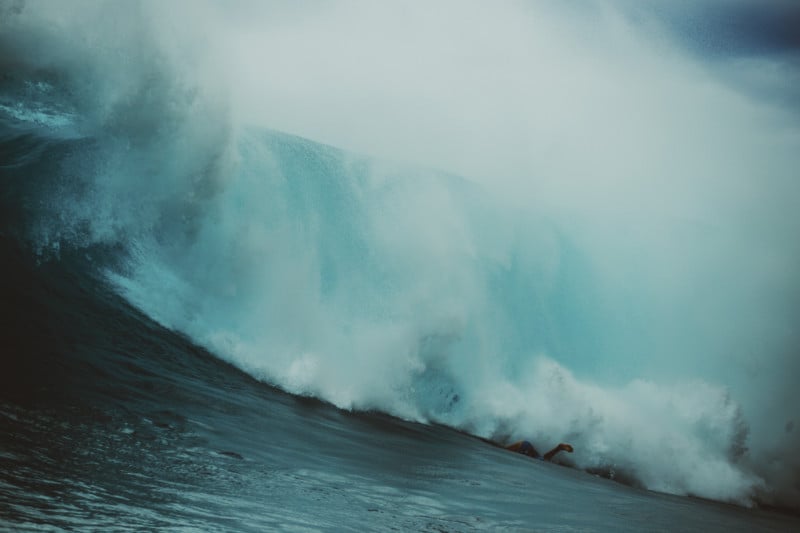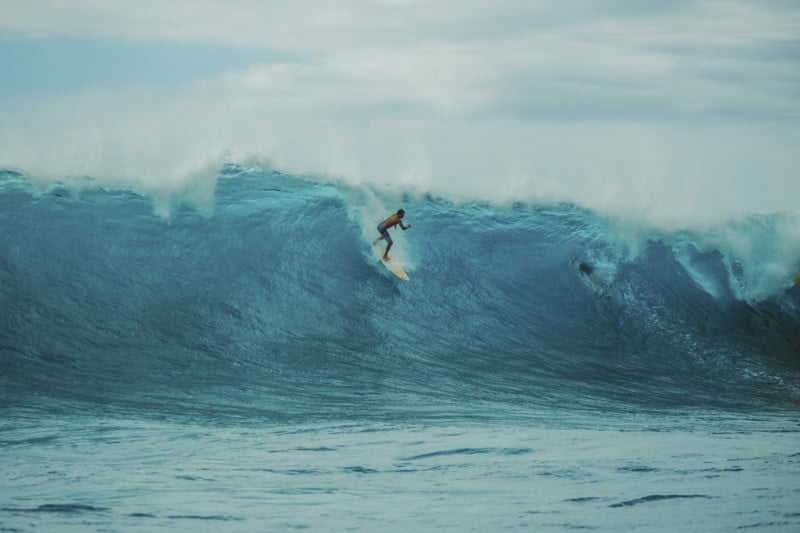 Christa Funk
Christa Funk is a former competitive swimmer and Coast Guard Academy member who moved to Hawaii and fell in love with water photography. Drawing from her strong swimming background, Funk quickly flocked to one of the most difficult surf photography assignments in the world: swimming the big-wave Hawaiian breaks, namely Pipeline.
As one of the only women shooting breaks like Pipe and Waimea from the water, she's successfully captured some of the most beautiful surf shots of the last few years.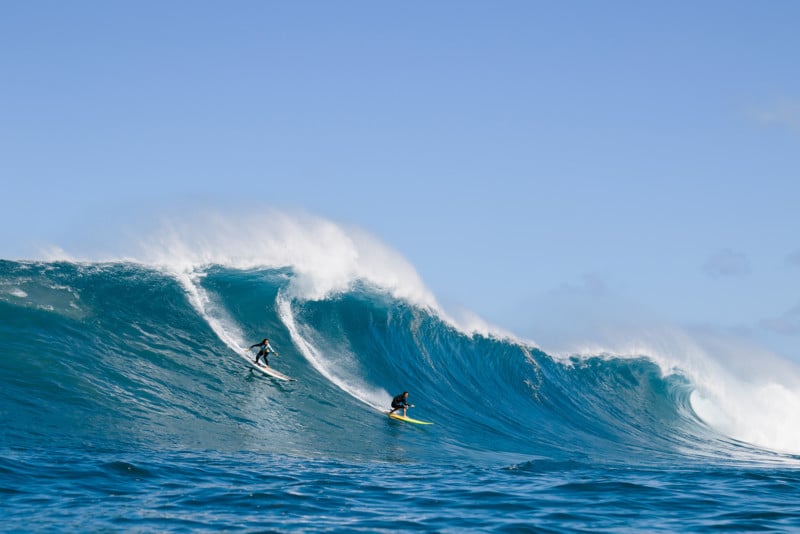 Roxy Facer
Roxy Facer travels the world for commercial swimwear shoots, but her favorite place to shoot is the sandbar at home on the North Shore. "When conditions are sunny, with waist-to-shoulder waves, it becomes a playground for everyond here," says Facer. "Getting to shoot all your friends on every board imaginable, in turquoise water, without worrying about reef, is top of the list for me."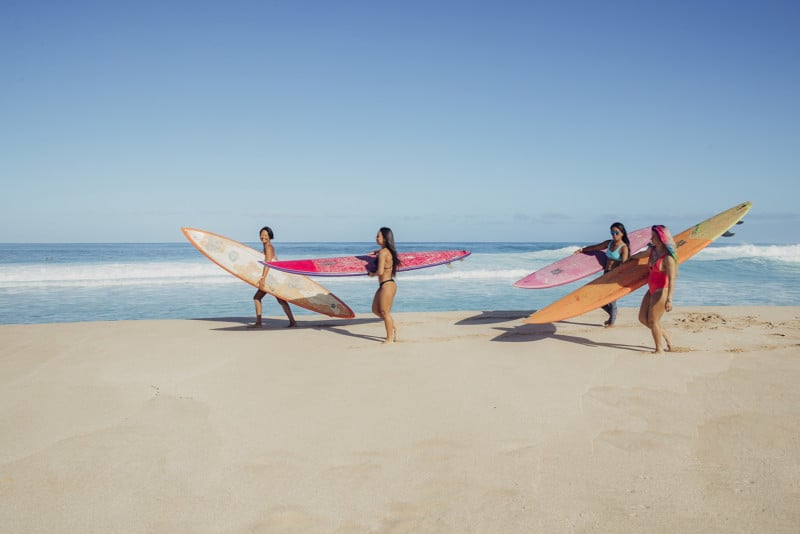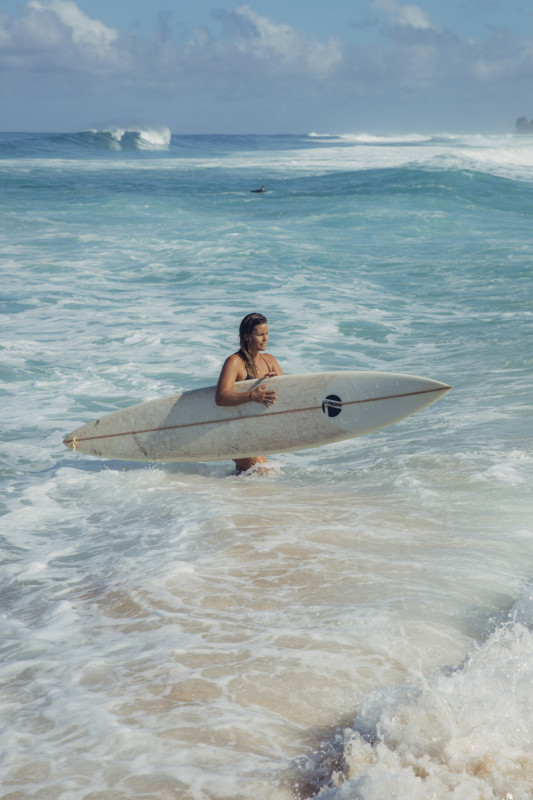 Jackie Fiero
Growing up the daughter of a photographer in Hawaii, Jackie Fiero's water photography career blossomed at a young age. She learned to shoot at Sandy Beach on Oahu's East Side for years before graduating to swimming the big wave breaks on the North Shore. Today, she combines a bright, glamorous aesthetic with the technically and physically imposing task of in-water surf photography.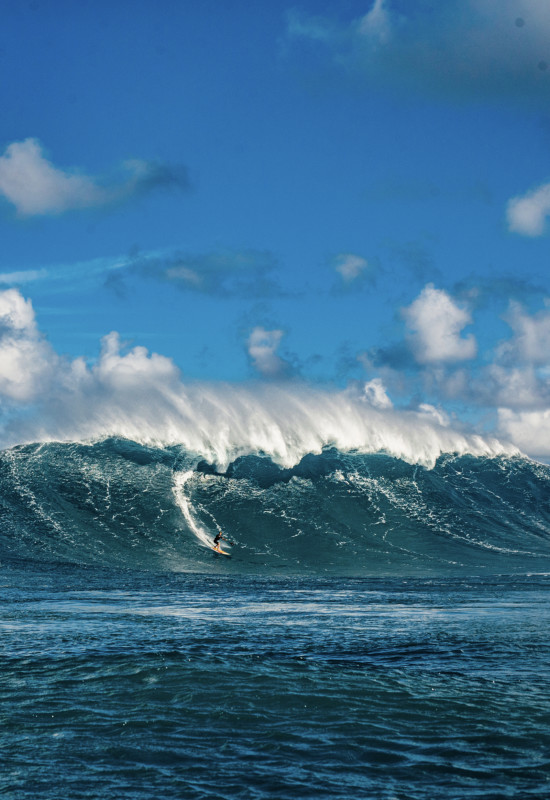 Alana Spencer
Alana Spencer is a photographer and model from the North Shore of Oahu, Hawaii. Her focus is sharing an intimate, profile-style perspective of her subjects, in and around the water whenever possible. She is the owner of Coconut Comradery, which is her collection of photographs & stories, gathered from places familiar and far and are visually rooted in the tropics and inspired by the immediate connection with others who mutually adore an islander's way of life.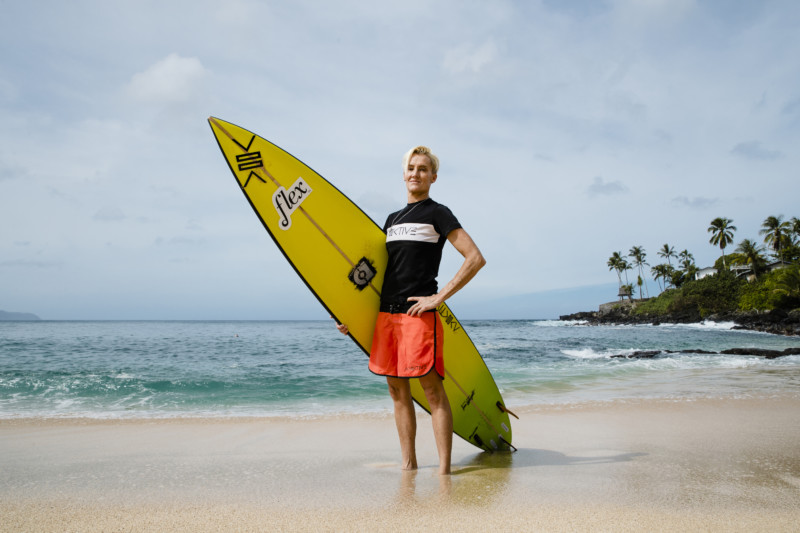 You can learn more about many of the female surfers captured by these photographers at Red Bull Magnitude.
---
Image Credits: Photos are categorized by photographer and are copyright and courtesy of Red Bull Media.