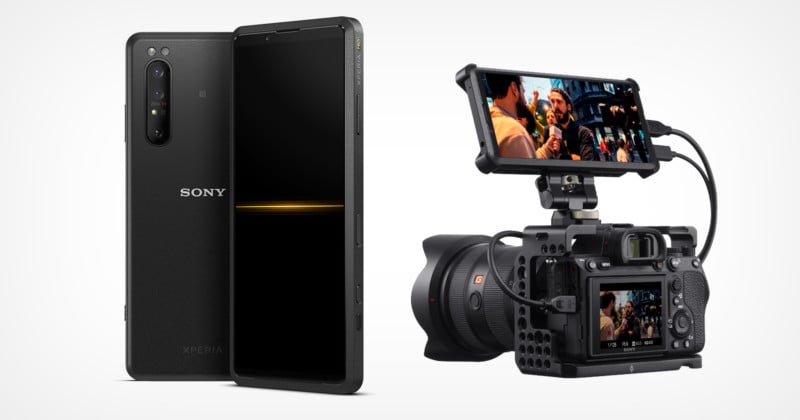 Sony has announced the Xperia Pro 5G "communication device." Featuring HDMI connectivity and 5G, it is designed to work more as an external monitor and data transfer device, and less as a traditional smartphone.
The Xperia PRO is the first smartphone with a dedicated HDMI input (a dedicated Type D Micro HDMI input port) which makes it suitable for combining its ability to connect directly to professional cameras and transferring that data over its 5G connection. What's more, it also features a 6.5-inch 4K OLED screen with a 60hz refresh rate. While many modern smartphones give you a 120hz refresh rate, they usually cap at 1440p. Sony clearly emphasized 4K resolution – which is more important for monitoring footage – than providing the visually smooth operation you get out of higher refresh rates.
While 4K resolution and lower refresh rate is not necessarily worth it in a smartphone, it's far more important in a monitor.
Yes, monitor, because this smartphone is not really a phone, but rather it is a connected monitor: Using compatible third-party live streaming applications, the Xperia PRO can stream video content from a camera that is connected to the HDMI input to an RTMP server or directly to popular social media platforms. While it can only steam up to 1080p video, that's enough for broadcast television and most live-stream applications.
Xperia PRO's HDMI input can also transform the smartphone into a high-quality 6.5-inch 4K OLED monitor through the preinstalled External Monitor host application software. The External Monitor feature features a screen lock function, screen brightness adjustment, zoom capabilities, adjustable grid lines and more.
Doubling down on this concept, you can attach an Alpha camera to the Xperia Pro via a wired USB connection and the images can be automatically transferred to an FTP server. For sports photographers, this connection will allow for more freedom and more instantaneous image transfer, a process that used to either require ethernet or a physical runner for memory cards.
Based on the provided images, it's pretty clear Sony believes that the Xperia PRO is fully capable of providing broadcast feeds from pro-level cameras through a direct connection: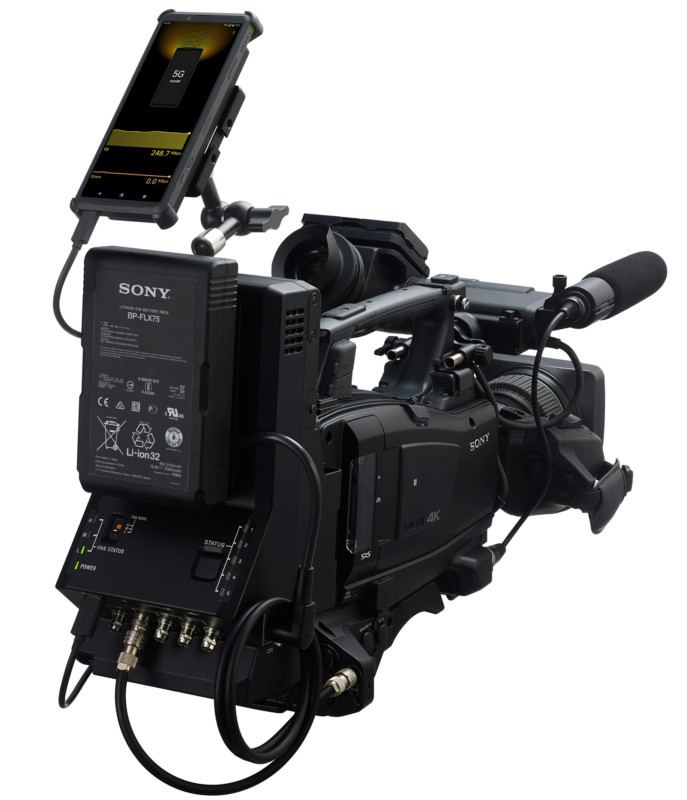 While the Xperia PRO is clearly designed to be a media transfer device, it also is fairly capable as a camera itself. Like previous Xperia models, the Xperia PRO integrates technology such as Real-time AF on both humans and animals. It also features an interface designed to meet the demands of professional photographers with a variety of manual controls, the capability to shoot up to 20fps with 60 times per second autofocus/autoexposure calculations, and RAW support.
You can also shoot with "Look" color management presets, 21:9 movie recording, 4K HDR in 24, 30, 60, and 120fps slow-motion, and an "Intelligent" wind filter. The 6.5-inch 4K HDR OLED display features a 21:9 CinemaWide aspect ratio and supports the BT.2020 color space.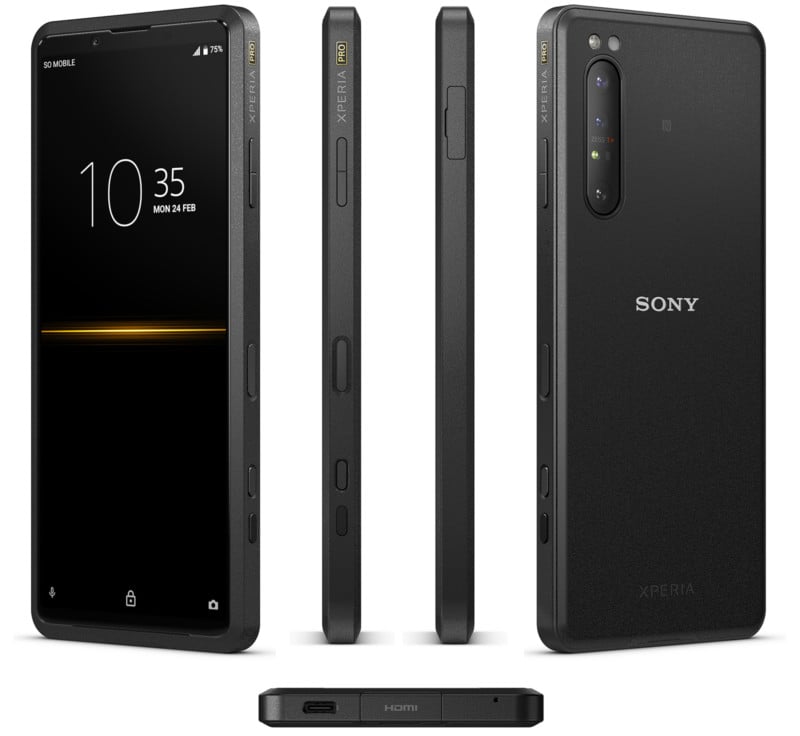 Oddly, the Xperia PRO comes equipped with the dated Qualcomm Snapdragon 865 processor, which doesn't pack any of the new advanced image capture features that are available in the new Snapdragon 888 processor. While not necessarily a huge issue, for a phone with such a heavy emphasis on image and video capture, it's a bit odd to not include the best processor which is capable of simultaneous multi-camera capture.
The Xperia PRO does have a 4,000mAh battery and is equipped with fast charging while also supporting two technologies to keep the battery healthy longer: Battery Care prevents the phone from overcharging, while Xperia Adaptive Charging monitors the phone as it charges to make sure the battery isn't overworked.
The Xperia PRO 5G "communication device" doesn't come cheap: it will retail for $2,499.99 and is available immediately.