Another big set of camera gear announcements this week comes from Fujifilm, which released its GFX 100S and X-E4 camera bodies, along with a few G and X mount lenses. The Fuji GFX 100S is basically a mini-GFX 100, minus the grip and slightly inferior features at a price point of $5,999, or roughly $4K cheaper than its big brother. It comes with the same excellent 102 MP medium format BSI CMOS sensor, the same X-Processor 4 image processor, and an improved in-body image stabilization system (IBIS). The GF 80mm f/1.7 R lens is Fuji's fastest lens produced to date (roughly 63mm f/1.34 full-frame equivalent). The lens will retail for $2,299 MSRP when it is released together with the GFX 100S in March.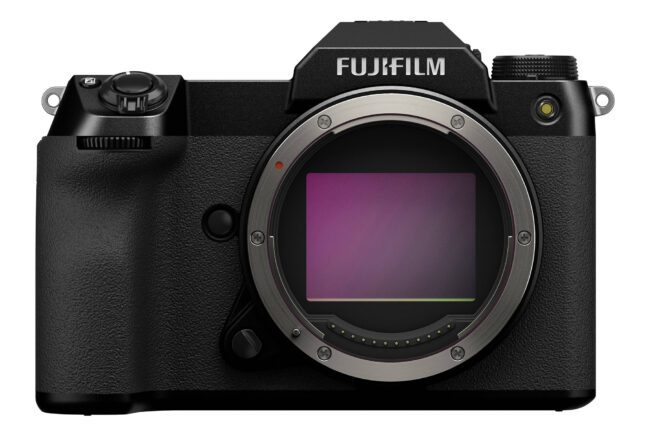 The main difference between the GFX 100 and the new GFX 100S is in body size (the GFX 100 is much larger and has a built-in vertical grip). Fuji engineers were able to reduce the footprint of the newer 5-axis IBIS by 20%, which allowed them to reduce the overall size of the camera, while simultaneously being able to improve stabilization by 0.5 stops to provide a total of 6 stops of stabilization by CIPA standards.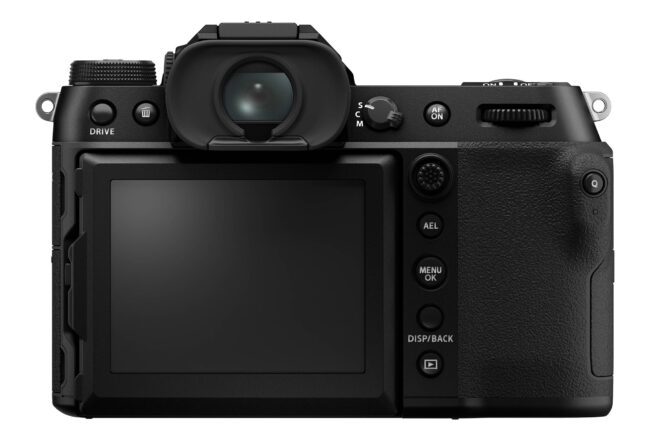 Size-wise, the new GFX 100S measures just 15cm x 10.4cm x 8.7 cm, which makes it comparable to other full-frame cameras. That's very impressive, considering how large the mount and the sensor of the GFX 100S are.
Speaking of the sensor, the 102 MP BSI CMOS sensor is absolutely amazing. Having previously used the GFX 100 (see my Fuji GFX 100 Review), I was blown away by the image quality of the sensor, as well as with the amount of detail I could get with Fuji's excellent GF lenses. Take a look at the below sample image that I captured with that camera: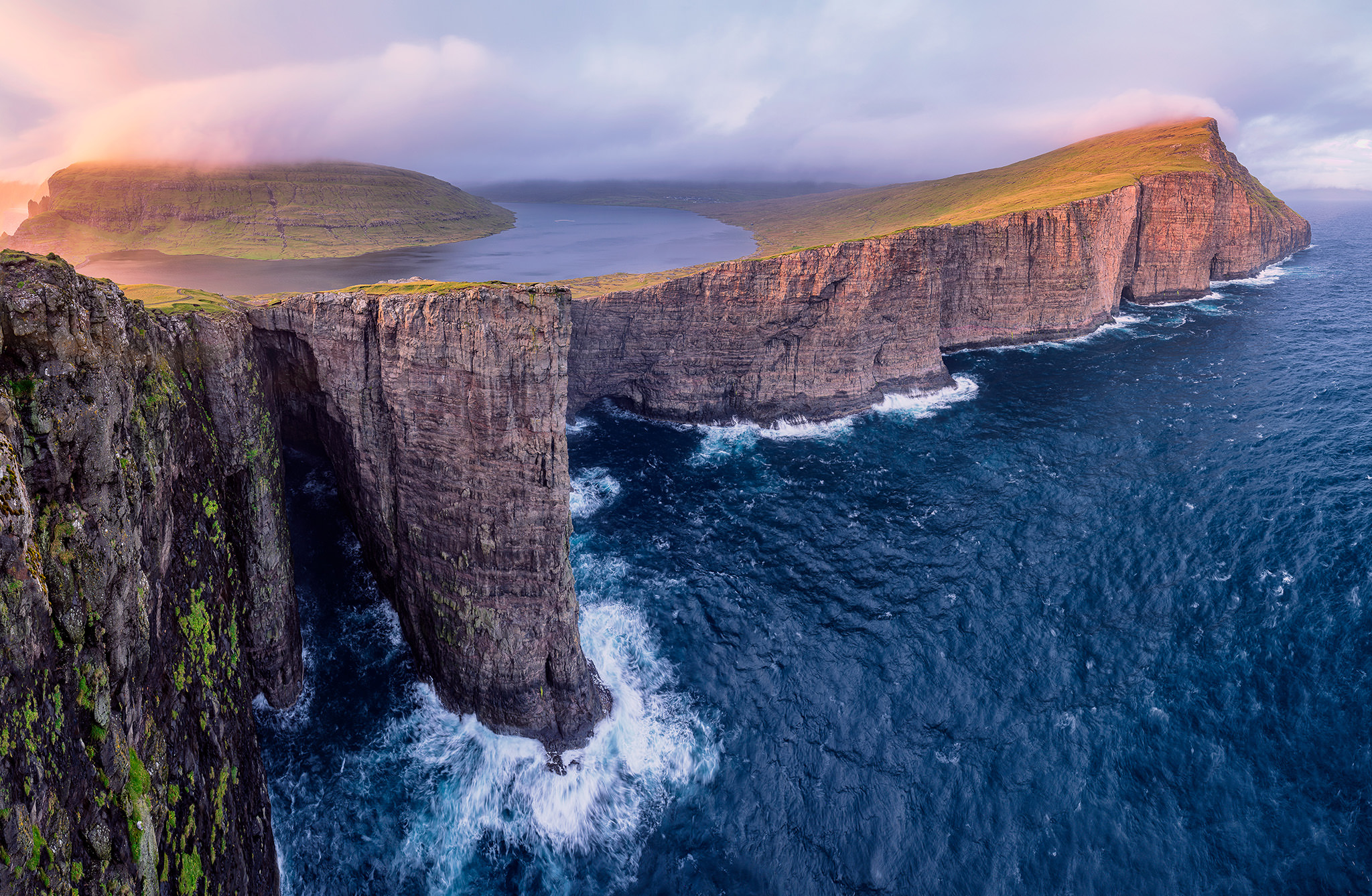 Without a doubt, this is one of the best sensors on the market today for high-resolution work. So if you are a landscape, architecture or studio photographer who is looking for the ultimate tool that basically beats everything else out there in the sub-$10K medium format category, the GFX 100S is basically it.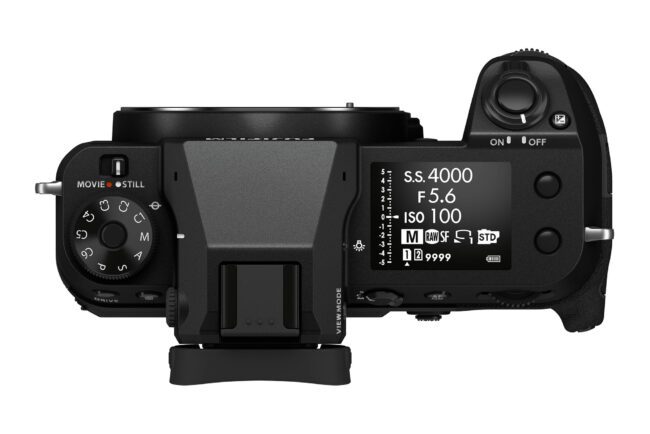 When it comes to ergonomics, I really wish Fuji added the D-Pad back to all of its cameras, because the joystick is a pain to use with gloves on. I also wish Fuji started putting labels on its buttons so that you don't have to guess what they do. Thankfully, there are only three unlabeled buttons compared to nine on the GFX 100 (come on Fuji, don't do that!).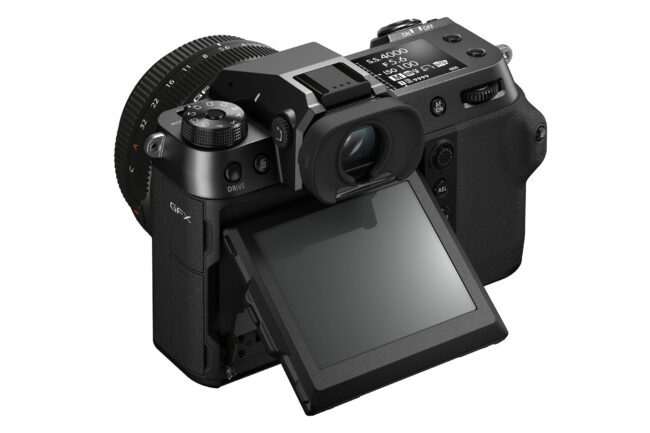 At the same time, I am happy to see that this camera retains the excellent LCD screen from the GFX 50S and GFX 100 that can be tilted both horizontally and vertically. This makes it so much easier to shoot with the camera in any orientation.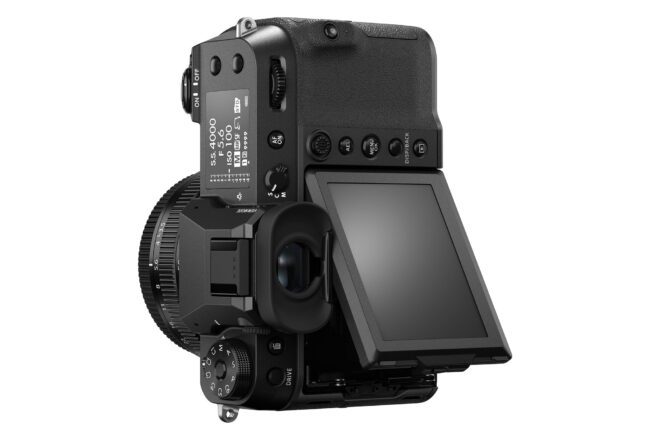 The non-removable EVF has a total of 3.68 million dots, which is inferior to the GFX 100 that has a 5.76 million-dot EVF. It also offers a reduced magnification of 0.77x versus 0.86x on the GFX 100.
Fuji chose the newer NP-W235 battery from the X-T4 on this camera, which can yield around 460 shots on a single charge (per CIPA standards). Not a big deal for new owners, but potentially disappointing for those who already own a bunch of NP-T125 batteries used on previous-generation medium-format cameras from Fuji.
Similar to its bigger brother, the GFX 100S can also shoot 4K videos (DCI or UHD 4K) at 30 FPS, up to 400 Mbps. If you want to record videos externally, it can manage 10-bit 4:2:2 or 12-bit RAW data stream through its HDMI port.
When it comes to storage, the camera has 2x UHS-II compatible SD memory card slots, which should provide plenty of speed even when capturing images at 5 FPS, which is the maximum continuous shooting speed of the camera.
The new GF 80mm f/1.7 R WR looks very exciting as well. At 795 grams, it is a pretty lightweight medium format lens for its large aperture, especially when compared to the much-bulkier GF 110mm f/2 R LM WR that weighs over a kilo. I am a huge fan of the GF 110mm f/2 R LM WR lens, but for travel and portraiture work, it is a beast to carry around. If the new GF 80mm f/1.7 R WR is as sharp as the GF 110mm, that's would make it the ultimate portrait lens for the GFX cameras. It is also $500 cheaper, which is an added bonus.
Overall, both the Fuji GFX 100S and the GF 80mm f/1.7 R WR look absolutely amazing. I can't wait to try out this combo when it becomes available in March. Time to sell my GFX 50S!
Official Press Release
Below is the official press release from Fujifilm:
More than Full Frame: Fujifilm Announces New FUJIFILM GFX100S Mirrorless Digital Camera

The Best of Fujifilm's Image Making Technology In A Portable, Large Format, Mirrorless Camera Body

Valhalla, N.Y., January 27, 2021 – FUJIFILM North America Corporation is pleased to announce the release of FUJIFILM GFX100S digital camera (GFX100S), the fourth large format mirrorless camera in Fujifilm's GFX System.

"Fujifilm has taken the groundbreaking ideas that lead to the development of FUJIFILM GFX100 and now combined them with an approach rooted in portability, to create GFX100S — a camera that provides photographers and filmmakers with an unbelievable opportunity to take large format image-making to places it has never been before," said Victor Ha, senior director of marketing and product development for FUJIFILM North America Corporation, Electronic Imaging Division.

Refusing to sacrifice performance for portability, Fujifilm has developed one of the most compact, high-performance, large format cameras in the world. GFX100S is more advanced than any GFX System camera to date and combines the best of Fujifilm's imaging technology into a camera that weighs just 1.9lb (900g). Similar in size to most full-frame cameras, but beautifully engineered and designed with a 102MP sensor – 1.7 times larger*1 than a full-frame sensor – GFX100S also offers up to 6-stops*2 of five-axis in-body image stabilization (IBIS), incredibly fast and accurate autofocus, and world-renowned color reproduction to help image makers push the limits of their creativity.

Main features

102MP Images – Made with the Speed of a Compact Mirrorless Camera

– Powered by Fujifilm's high-performance quad-core X-Processor 4 CPU, GFX100S utilizes its 102MP, back-illuminated large format CMOS sensor to deliver images with stunning quality. Compared to smaller, lower-resolution sensors commonly found in traditional full-frame DSLR and mirrorless cameras, GFX100S's imaging sensor is approximately 1.7 times larger and is enhanced to be incredibly sensitive to light. This provides it with a significant advantage over smaller sensors when it comes to producing images with incredibly shallow depth of field, fantastic dynamic range, faithful color reproduction, and outstanding, high-ISO performance.

– With a choice of 19 exclusive FUJIFILM Film Simulation modes, it is easy to achieve fantastic color straight out of camera. GFX100S includes a new Film Simulation mode to explore — Nostalgic Neg. Reminiscent of American New Color Photography, which emerged in the 1970s, Nostalgic Neg continues this movement by enabling image makers to explore the boundaries of photographic creativity through the deliberate use of color. "This Film Simulation mode adds an amber tone to highlights for a uniquely soft look and boosts saturation to shadows, while still preserving details, to deliver images that feel both familiar and unfamiliar all at the same time," said Ha.

High-Performance Mirrorless AF Made for Large Format, Even in Low Light

On-sensor phase detection pixels cover almost 100% of GFX100S's imaging sensor, unlocking a level of autofocus performance never before seen in large format digital photography. GFX100S can acquire focus in as little as 0.16 seconds, even in luminance levels as low as -5.5EV*3 making it versatile, accurate, and incredibly fast. Powered by X-Processor 4, the camera is also easily able to efficiently make use of an updated focus tracking algorithm to keep subjects in focus when using the Tracking AF and Face/Eye AF functions.

Compact, 5-axis In-Body Stabilization (IBIS) delivering up to 6-stops of Vibration Reduction

– GFX100S features a newly designed IBIS system, which dramatically expands the capability of photographers to confidently create handheld images. Compared to the unit found in FUJIFILM GFX100, the IBIS mechanism inside of GFX100S is 20% smaller and 10% lighter. However, despite this reduction in size, the five-axis system provides 6-stops of CIPA-rated image stabilization, a 0.5-stop improvement over GFX100.

High-performance; Designed for Portability and the Elements

– Measuring 5.9in. wide, 4.09in. tall, and 3.4in. deep (15cmx10.4cmx8.7cm), GFX100S' compact body is comparable in size to many full-frame cameras. However, despite its compact size, it is still able to pack in a high-performance IBIS and a 102MP imaging sensor that is almost twice the physical size of a typical full-frame sensor. GFX100S features a redesigned shutter unit and a brand new IBIS unit, while taking advantage of a uniquely small, but very efficient lithium-ion battery. This results in a camera body that is approximately 2.3in (6cm) shorter and 1.1lb (500g) lighter than GFX100, but is able to maintain the same level of still image and video performance. To that end, the reduction in GFX100S's physical size is well balanced by a highly robust grip, with a comfortable in-hand feel that makes it exceptionally easy to hold for extended periods of time.

– GFX100S is made to operate in temperatures as low as 14°F (-10°C) and to also be dust- and moisture-resistant. It is constructed with a magnesium alloy casing that is purposely 1mm denser around the lens mount as compared to GFX100, which provides added support for larger G Mount lenses.

Intuitive Controls for a Familiar Experience

– GFX100S features controls that will be familiar to GFX System photographers. For example, a PASM dial, with six programmable custom options, provides quick and direct access to frequently used settings, while a switch, conveniently located next to the mode dial, lets users quickly change between still and movie mode. An ergonomic update to the Focus Lever also makes choosing a focus point both easy and fluid.

– The camera features a 3.2in. LCD monitor on the rear and a 1.8 in. sub LCD monitor on its top plate, which can be customized to show key EXIF settings – like shutter speed, aperture, ISO sensitivity and exposure compensation – and set to display the status of key functions or available capacity on storage media. The 3.2 in., touch-capable LCD display is a 2.36-million-dot monitor with 100% coverage that can be tilted in three directions (90° up, 45° down, and 60° right).

A Large Format system delivering smooth, 4K/30P video

– With its large format imaging sensor, GFX100S is capable of recording incredibly cinematic 4K/30p movies that feature incredible shallow depth-of-field, impressive high-ISO performance, wide tonal gradation, and an overall image quality that is unmatched. Footage can be recorded at bit rates of up to 400Mbps in 10-bit 4:2:0 F-log internally saved to an SD card, or output to an external recording device via the camera's HDMI port in either10-bit 4:2:2 F-Log or 12-bit RAW.

– In addition to being able to record 4K footage in a 16:9 aspect ratio, GFX100S also supports a 17:9 aspect ratio, frequently used in digital cinema. The most commonly used compression codecs, like H.264 and H.265 are also available. Additionally, professional standards, like REC.2100 supported Hybrid Log Gamma (HLG), or F-Log can be selected for complete creative control. Compared to using commonly available compression codecs, like H.264, recording footage in F-Log or HLG gives filmmakers much more flexibility in post-production as footage is brought through the editing and color grading process and adjustments are made to luminance, color saturation, or any other image attribute.

– When using an Atomos Ninja V Monitor Recorder, GFX100S is also capable of outputting 4K/30P footage through its HDMI port that can also be saved as a 12-bit Apple ProRes RAW file. This allows for maximum flexibility in post- production when it comes to the color-grading process. Simultaneous output of RAW footage and footage in F-Log or Hybrid Log Gamma (HLG) with a Film Simulation mode applied is also possible.

Pricing and Availability

GFX100S is currently expected to be available in March 2021 at a manufacturer's suggested retail price of $5,999.95 USD and $7,800 CDN. An optional metal hand grip accessory for the GFX100S will also be available in March 2021 at a manufacturer's suggested retail price of $149 USD and $195 CDN. For more information, please visit https://fujifilm-x.com/en-us/products/cameras/gfx100s/.