Architect Dominik Oczkowski wants to bring back what he calls the "forgotten technique" of spatial photography. To that end, his first product is the Minuta Stereo: a stereoscopic pinhole camera that takes 35mm or 120 format film.
Oczkowski founded Oczko Stereo in 2020 and is set to put his first stereoscopic camera, the Minuta Stereo, up for on Kickstarter in the next month. The Minuta Stereo is designed to be an affordable starter camera to allow anyone to quickly get into stereographic photography.
Stereoscopic photography involves capturing two images at a time in line with one another to create an illusion of depth when the images are presented in special viewing glasses. One of the two images is shown to your left eye while the other is shown to your right eye. The slight difference in perspective tricks your brain into seeing depth. So while not nearly as sophisticated as modern 3D displays, it is still a fun way to shoot and enjoy images.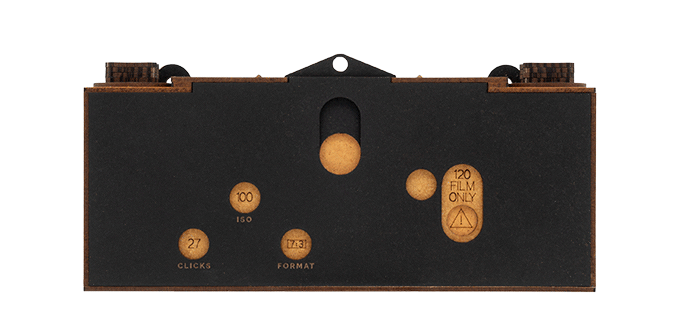 The Minuta Stereo is described as an archetype camera but doubled to be binocular. It has two pinhole lenses that are placed about human eye distance apart so that the finished images, when viewed together, will have a 3D effect. The Stereo is made of "eco friendly wooden composite" and the solvent free paint makes it water repellant.
When the camera hits Kickstarter it will be available either pre-built or as a DIY kit of laser-cut components that can be assembled at home. Oczkowski has shared a few examples of what the Minuta Stereo will capture on his website. Below are two such examples:
In addition to the Minuta Stereo, Oczkowski will also be selling the Emulsia Stereo, which is a viewer for 3D photography and features "high precision acrylic lenses and a big diffusor screen." The viewer will allow you to enjoy the stereoscopic images you capture with the Minuta Stereo in their full 3D glory.
Oczkowski has not revealed how much he intends to sell the Minuta Stereo or the Emulsia Stereo for, but that will be revealed at the beginning of March when his Kickstarter goes live. You can sign up to be alerted when that happens on his website.
(via DIY Photography)