Adobe is leaning a bit more into the benefits of a cloud-based architecture with the rollout of an easy collaboration button and asynchronous editing in Photoshop, Illustrator, and Fresco. The "Invite to Edit" button is available starting today.
The update allows asynchronous editing across all supported surfaces (iPad, iPhone, and desktop) via the newly-added Invite to Edit button found on the application's taskbar in the upper right-hand corner. While it doesn't allow for multiple people to edit a document at the same time, it does make collaboration much easier.
Once you update Photoshop to the latest version, clicking the Invite to Edit button will first ask you to save the document to the cloud, which will allow you and others to access it across devices.
The next screen asks you to save the document and will also display any other cloud documents you might have. Once the file has been uploaded, adding a collaborator is as easy as inviting them via email address.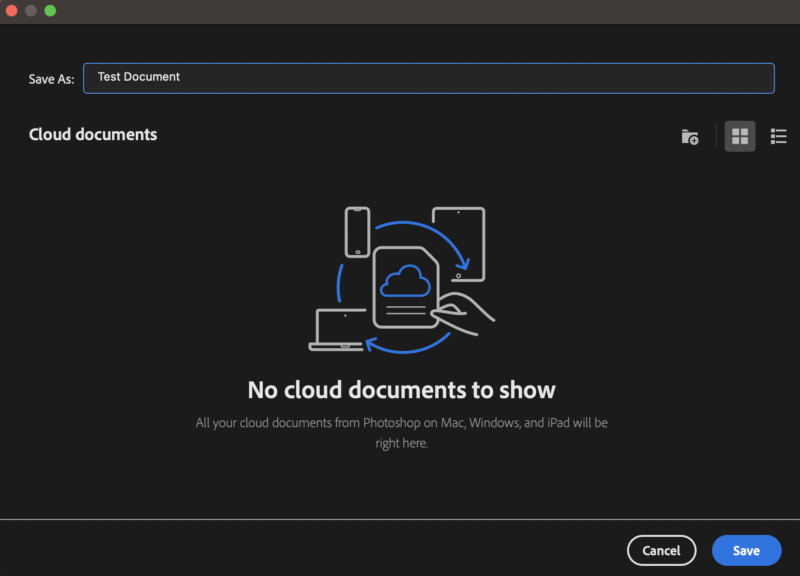 An interesting side effect of using this feature is that any file you save as a cloud document doesn't appear to allow you to easily save it to your machine. The "Save As" feature popped up a different window than the typical one and did not seem to easily allow an easy way to save a version to a local machine.
In addition to the collaboration feature, Adobe has added Preset Sync in Photoshop on desktop, which allows you to sync brushes, swatches, gradients, patterns, styles, and shapes from your Adobe Creative Cloud account to whatever desktop you currently find yourself.
The addition of these features is available now via an update from the Creative Cloud application on desktop and through an app update on iPad and iOS.