In January, photographer Jay P. Morgan shared a video where he took portraits with what at the time he called an IMAX lens on a Canon EOS R. In part two of that series, he takes it one step further and mounts the medium format GFX 100 to it.
As many PetaPixel readers and others pointed out, the lens isn't an IMAX lens but actually a theater projection lens. Its original purpose was to project light out of the lens, not pull in light for taking photos.
After publishing his first video, Don Iwerks along with Kurt Swiska reached out to Morgan to tell him more about the lens, which they were surprised he even managed to acquire. Iwerks is a former Disney Executive and co-founder with Swiska of Iwerks Entertainment, the company that originally developed the lens.
"First off, it's called an 870 format, meaning that 70-millimeter print film with a frame size of eight perforations," Morgan says. "It's an f/2.0 lens, which means it's going to have a very shallow depth of field. But it's in that one plane that matches exactly the cinema dome where it was projected. It's 180mmx160mm focal length. That indicates it's asymmetrical, not variable. And also it was used to project the image wider rather than taller."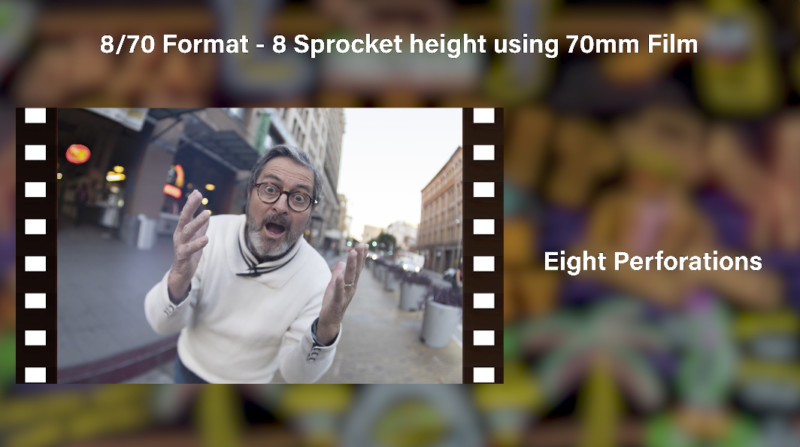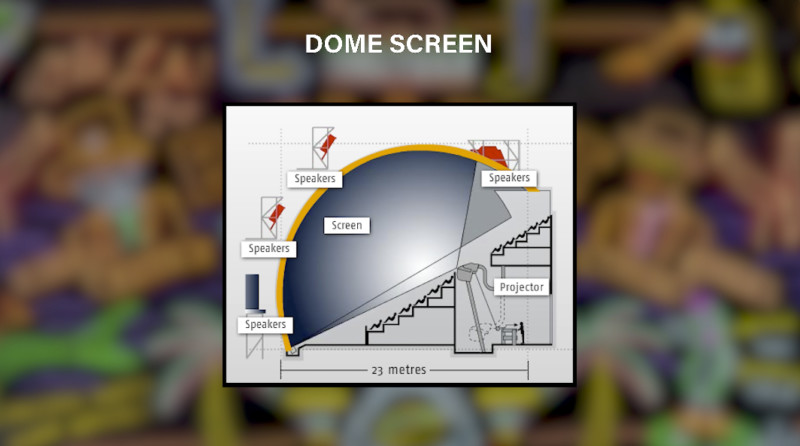 All that new information aside, Morgan just seems to enjoy taking "really weird" photos with it despite the fact it was never intended to be used for this purpose.
Morgan shared several of the portraits he captured in this session that combine the lens with the large sensor of the GFX 100.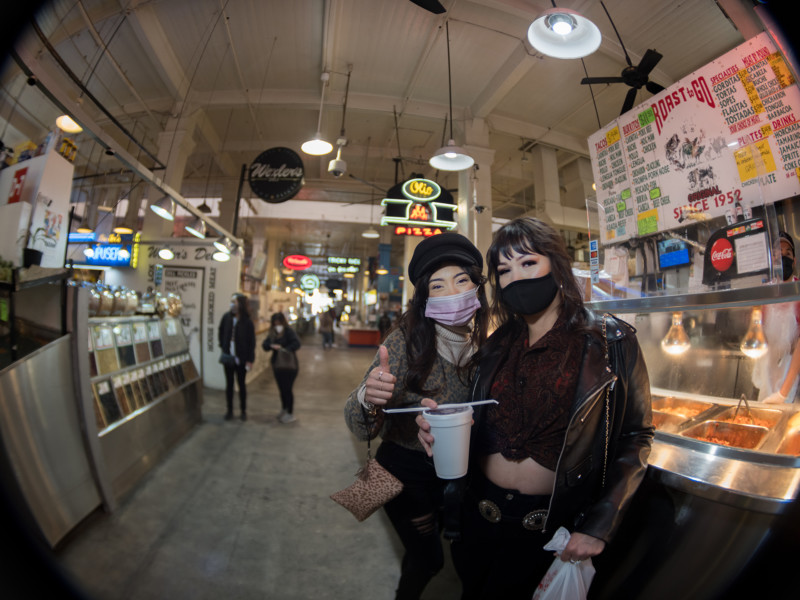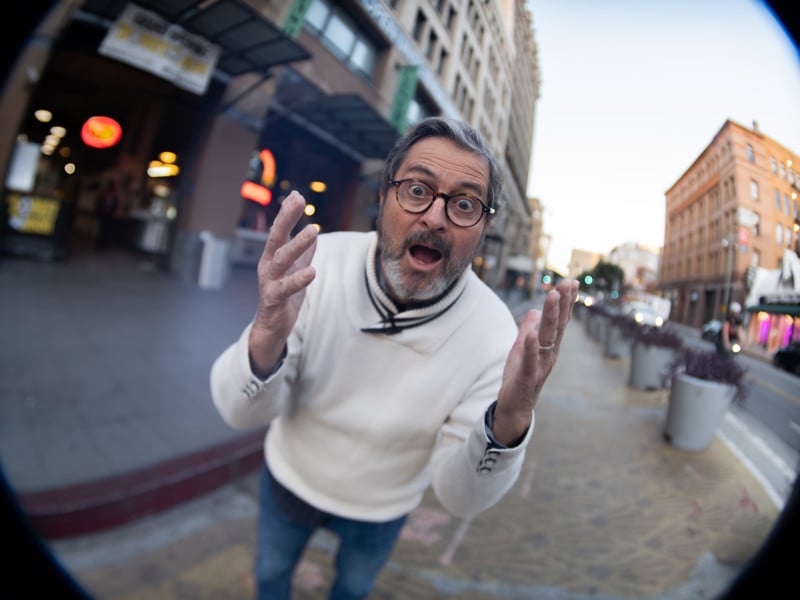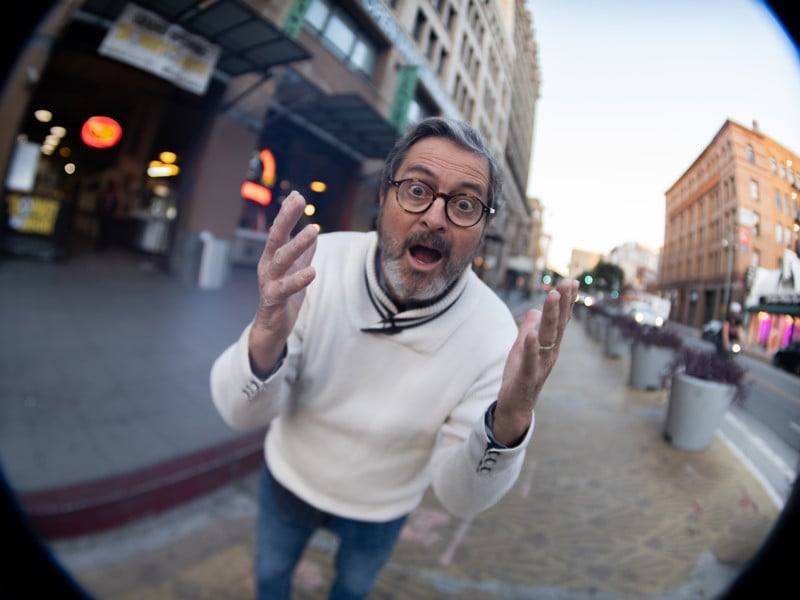 As you can see, thanks to the larger physical size of the GFX 100 sensor, the photos Morgan takes show a nearly-full image circle, in contrast to the images captured on the Canon EOS R. Morgan comments that it's almost a full 180-degree perspective.
Morgan says that he intends to keep playing with this lens with different cameras and situations in the future.
"Don't be surprised to see this lens again. It's going to come up again, there's no doubt about it. I'll shoot it again, but probably on a different camera just to see exactly what it looks like," he says.
---
Image credits: Photos by Jay P. Morgan and used with permission.