Sigma has published a service notice for its newly-announced 28-70mm f/2.8 lens. According to a detailed note on Sigma's website, the company has been made aware of the deterioration of the ghosting resistance on the lens over time under certain shooting conditions.
As reported by The Digital Picture, Sigma notes that a potential issue with the lens can lead to "increased ghosting over time in certain shooting conditions." The company apologizes for the situation, and notes that this falls short of its "usual high standards" and it is "acting as quickly as possible to rectify the issue."
The issue is currently specific to the Sigma 28-70mm F2.8 DG DN Contemporary for both L-mount and Sony E mount, with serial numbers prior to 55488834.
"You can find the serial number printed on the side of the lens, and also on the box. If your serial number is higher than 55488834 you can be assured it is not affected by this issue," Sigma writes.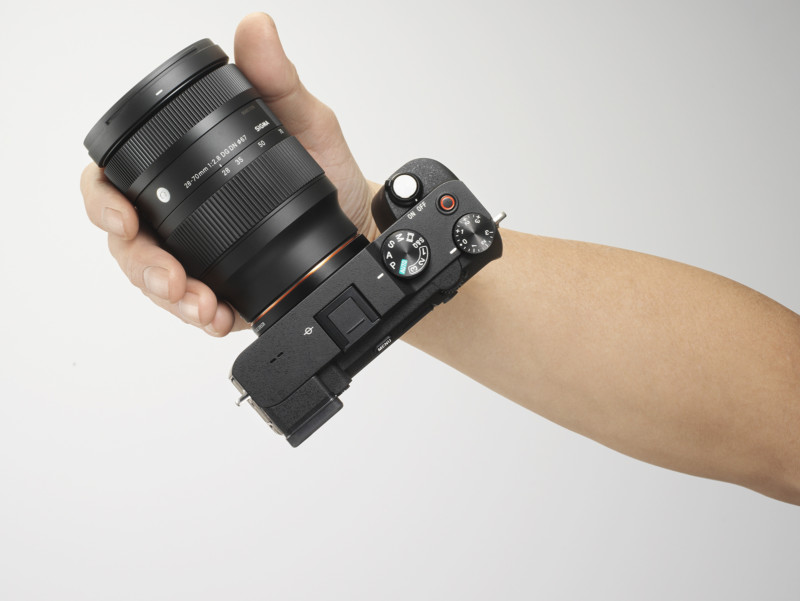 The company says that the issue had been identified early on, so only a certain small subset of customers should be affected. It urges anyone who has already received the 28-70mm f/2.8 to check their lens' serial number to see if it is affected. This shouldn't be many lenses, as it only started shipping very recently in a few select markets.
There should not be many customers in the United States, for example, as retailers haven't yet started shipping the lens.
"Our optical engineers are working hard to identify and eradicate the underlying cause of the phenomenon, and we expect to have this resolved within a month," Sigma writes. "We will suspend all shipments of the applicable product until the cause of this matter has been identified. Once we know the cause, we will be in touch with the small number of affected customers to advise on whether we will repair their lens or replace it, and how this process will work."
The Sigma 28-70mm f/2.8 was originally announced in early February and slated for release on March 12 for both E-Mount and L-Mount for for $899. Given this issue, it's possible that the lens will not actually be set to ship to customers until late April or early May.