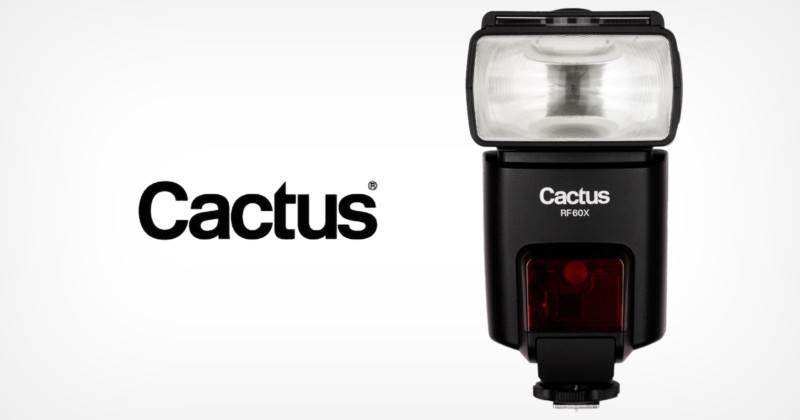 Cactus, a brand once used by a wide range of photographers thanks to its low cost yet high-quality products, has ceased operations and closed its photographic equipment business. Strangely, it doesn't seem as though it notified all of its retail partners.
While the company's status was originally rumored in a story on DIY Photography in late March, the report cited a customer's interaction with Cactus and was not confirmed by the publication directly.
While Cactus initially was unresponsive, it finally did confirm to PetaPixel that it had closed its business operations at the end of last year.
"I'm sorry that Cactus has closed its photographic equipment business since Dec 2020. All inventory has been sold out and no more new products will be available for sale," a Cactus representative said to PetaPixel. "We operate in a very limited scale now to focus on servicing the in-warranty units, and offering technical assistance to the Cactus users. We are sorry that we can no longer serve this community."
No specific reason was provided as to why Cactus was unable to stay in business.
Cactus was last in the news back in 2018 when it attempted to crowdfund the RQ250 TTL wireless monolight. The flash promised a power output equal to 3.5 ordinary speedlights, and it offered TTL and HSS support for eight major camera brands. A major concern was that the device would retail for $700, and some argued that the Godox AD200 would offer all the same features for just 50 fewer Ws of power at $300.
The Kickstarter would ultimately fail to reach its $100,000 goal.
Since then Godox has released several new products, including the recently-announced AD100Pro, a cylinder-shaped tiny pocket flash that boasts 100 Ws of power for $300.
PetaPixel spoke to Nick Fancher who is currently listed as a Cactus ambassador on the company's website to ask about his experiences with Cactus recently, and found that he had not actively worked with the company for some time. Fancher says that after his contact left the company a few years ago, Cactus never spoke with him again. Citing the failure to complete funding on the AD200, Fancher says he has largely switched to using Godox equipment.
The comparisons to Godox and the failure of the Kickstarter are likely the largest contributors to Catcus's decline, and while its products were largely praised for years thanks to the company's support for a wide range of camera systems and helpful firmware updates, Godox became a lighting goliath that may have proven too tough to topple.
What is particularly unusual about Cactus's exit is that it appears to be largely unknown. The company still has active partnerships with United States-based distributors, and as of the time of publication at least one of the company's largest partners had no knowledge of Cactus going out of business. In a brief exchange with PetaPixel on the subject, from its perspective, it was business as usual even four months since the company supposedly shut its doors.
For now, it appears Cactus products currently on store shelves are the last of them, and while the company does state it intends to service in-warranty units, it's likely safe to assume it is the end of the road for firmware support.