In late March, Sigma published a service notice for the newly-announced 28-70mm f/2.8 lens where ghosting resistance may deteriorate in some circumstances. The company delayed shipping it in order to address the issue, and today Sigma has announced that the problem has been solved.
As reported by The Digital Picture, Sigma has announced that it has concluded its investigation into the issue and instituted countermeasures.
"As a result of our investigation, there is a possibility that the ghost resistance will deteriorate with some products from the initial lot," the company writes. "In addition, since we have confirmed the countermeasures by process management regarding this matter, we would like to inform you that we would like to collect all the products with the target serial number and replace them with new ones."
In the initial service announcement, Sigma noted that it believed that the issue was specific to Sigma 28-70mm f/2.8 DG DN Contemporary lenses for both L-mount and Sony E mount with serial numbers prior to 55488834. The company is sticking with that assessment after looking into the issue and offering to collect and replace any lenses that have made it into the wild that fit that description.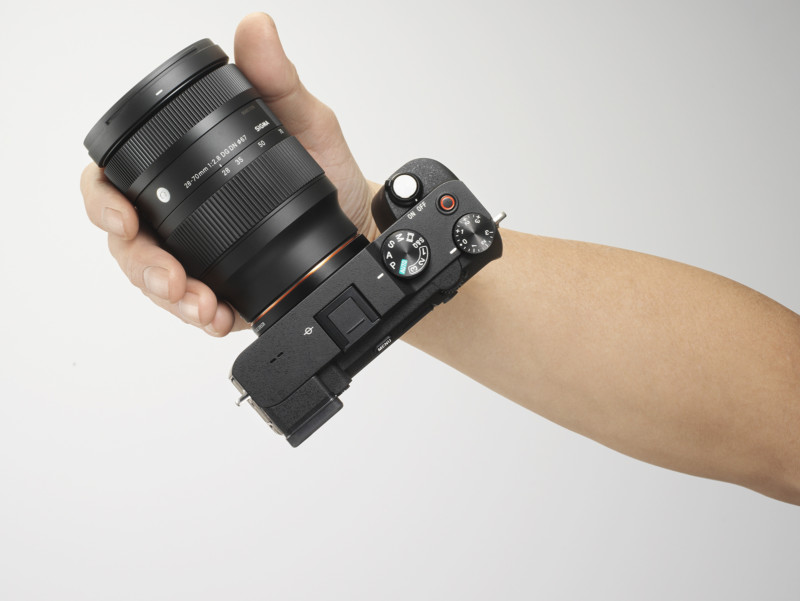 Sigma originally said that the number of lenses that were affected by this issue could not be particularly high, as the optic had only shipped in a few select locations globally. The United States, for example, had not yet begun fulfilling pre-orders at the time of the initial service announcement. At the time of publication, the lens was still not in inventory at Adorama.
To check the serial number of a Sigma lens, customers can either find it printed on the side of the box the lens was sold in or etched above the Sigma logo on the side of the lens as shown in the graphic below.
In order to get your lens replaced — should yours have a serial number prior to 55488834 — the company has asked that you contact your local authorized Sigma Service Station, which you can find using this link.
Sigma originally estimated that its investigation would conclude within a month, leaving customers unsure if the situation would allow for lenses to be fulfilled before April. However, Sigma announced and concluded its investigation into the issue in exactly two weeks, meaning it should not be long until the lens — now free of the ghosting deterioration issue — is widely available globally.