The previously rumored Zhong Yi Optics (ZY Optics) APO 200mm f/4 Macro 1X Lens is official and available now for a wide range of lens mounts, including Sony E, Nikon Z, Canon RF, Leica L, and Fujifilm X.
As seen on Nikon Rumors, the ZY Optics Mitakon APO 200mm f/4 Macro 1X lens is available on eBay for $499 through the retailer Shoten Kobo. However, Zhong Yi's English-language website does not list the new macro lens.
The full-frame manual focus macro lens can focus as close as 0.48 meters (1.57 feet), resulting in a maximum reproduction ratio of 1:1, making it a true macro lens. The lens includes 11 elements organized across seven groups, including three ED lenses, three ultra-high index elements, and a single extra-high transmission lens. The lens includes manual aperture control and a nine-bladed aperture diaphragm.

With its apochromatic (APO) design, the lens combines multiple special lenses to suppress chromatic aberration. Zhong Yi says that the lens is well-suited to not only close-up photography but also use as a telephoto lens. Zhong Yi promises smooth bokeh; the lens should be suitable for portraiture. On Zhong Yi's Japanese website, there is a sample gallery for the APO 200mm f/4 Macro 1X lens, and it features numerous portraits that look quite nice.
The 200mm f/4 Macro lens ships with a removable tripod mount. The lens weighs 1,230 grams (2.7 pounds) with the mount installed. The lens is 216 millimeters (8.5 inches) long and has a 67mm filter thread. It is an internally focused lens, meaning that its length does not change with changes to the focus distance.
ZY Optics Aims to Corner the Long Macro Mirrorless Market
Long macro lenses have long been popular for photographers, largely thanks to their ample working distance. Getting close to certain popular macro subjects, such as insects, can be challenging, so a large working distance is beneficial.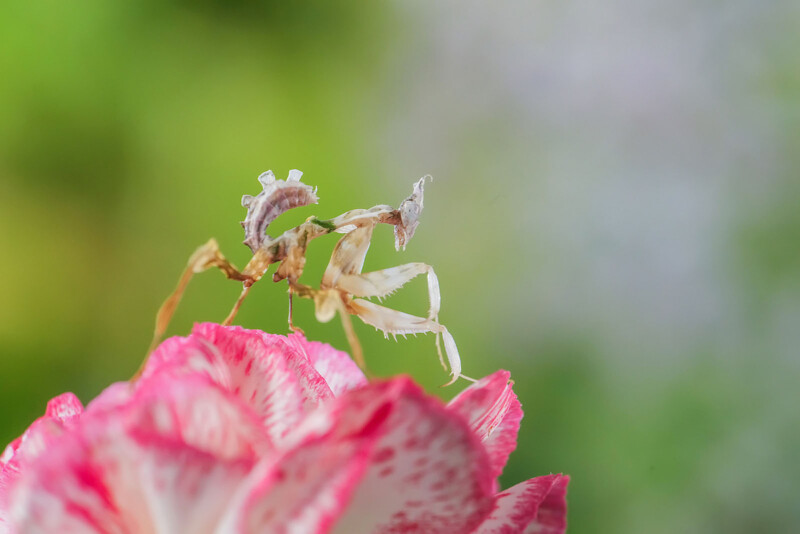 The Nikon 200mm f/4 Micro lens has a cult following, but Nikon has not updated the lens for a long time, and no mirrorless equivalent for Z mount is in sight.
Canon's FD 200mm f/4 Macro for EF mount is another popular macro lens for DSLR photographers — and presumably mirrorless photos with an EF to RF adapter.
To Sony's credit, its new 70-200mm f/4 Macro G OSS II is a fantastic lens, although to achieve 1:1 macro shooting, photographers must attach Sony's 2x teleconverter.
The point is that telephoto macro lenses, which used to be common in the DSLR days, have not transitioned to the mirrorless era. Nikon's longest Z macro lens is the Z MC 105mm f/2.8 VR S, a great macro lens, but not all that long. The longest Canon RF macro lens is the RF 100mm f/2.8 L Macro IS USM. Like Nikon's 105mm macro lens, the RF 100mm is a fantastic lens, but it is nowhere near as long as Canon's outdated FD 200mm f/4 macro prime.
Pricing and Availability
While Zhong Yi's new Mitakon 200mm f/4 Macro 1X lens may not sport autofocus or all the fancy bells and whistles of first-party macro lenses, it responds to market demand that camera manufacturers do not seem keen to answer. Besides, at just $499, the price is right.
The Zhong Yi APO 200mm f/4 Macro 1X lens is available now on eBay in Sony E, Nikon Z, Canon RF, L, and Fujifilm X mount options.
---
Image credits: Zhong Yi Optics