Retouch4Me has announced a new artificial intelligence (AI) plugin called Color Match that can be used to apply colors from a reference image to a second working image.
According to the company, the new software (which can be run as a plugin or as a standalone application) analyzes the color scheme of a reference image (or images) and then converts a desired working image to match the color scheme. Users can also export the result as a LUT to use both for photo and video.
During the search for a reference image, the plugin also allows an editor to scroll through other images that exist in the same folder to see if other reference image color palettes are better suited for the photo being worked on.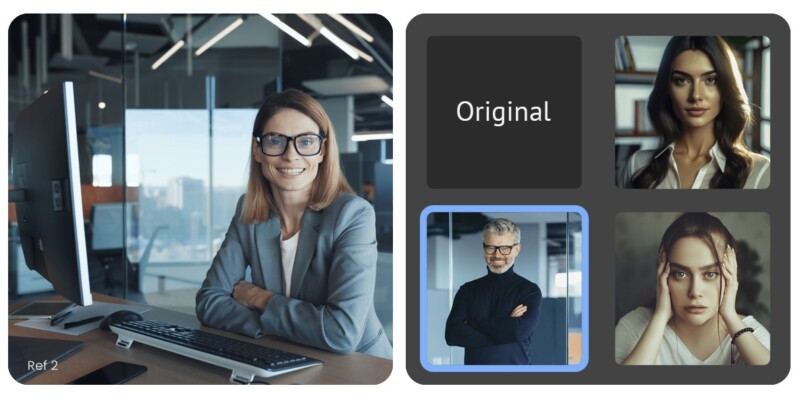 "When I worked as a photographer, I often received requests from clients to edit a photo 'like this image.' In my efforts to achieve the desired color, I even had to create a tool for it: 3D LUT Creator. However, with our Color Match plugin, photographers' and retouchers' lives will be much simpler because the AI takes care of the work," Oleg Sharonov, Founder and Board Member of Retouch4me and 3D LUT Creator (RELU OÜ), says.
"Throughout the history of painting, artists have explored various color combinations to achieve a harmonious composition or evoke specific emotions. What truly excites me is that our plugin goes beyond simple recoloring. Instead, it accurately transfers the color combination from a reference image to your photograph."
In addition to its ability to pull from a users own collection of reference files for color palettes, the Retouch4Me Color Match tool also give its users access to a "LUT Cloud," an online library of ready-to-use color filters that offer a range of free and premium presets. Users can also upload their own LUTs to the Cloud or save them locally. The company says this feature opens up possibilities for customization and creative exploration by allowing users to take these exported LUTS and apply color corrections to videos as well as their photographs.
Pricing and Availability
$124 Retouch4me Color Match plugin is available for both Mac and Windows platforms. A free demo version is available for users to try as well.
---
Image credits: Retouch4Me