Panasonic has just released the DC-G9 II, a highly-anticipated update to the beloved Panasonic G9 that Nicholas and I reviewed a few months ago. Five years since the original, the Panasonic G9 II brings some amazing updates to an already great camera. As a user of the original Panasonic G9, will I get one? Should micro four-thirds shooters be excited?
What's New in the G9 II?
The Pansonic G9 II is not a small upgrade. In fact, it's a completely different camera, both inside and out. The camera body is completely different than the original and is basically a Panasonic Lumix S5 II with a micro four-thirds sensor.

Speaking of the sensor, gone are the days of the ol' classic 20MP micro four-thirds sensor. In the G9 II, you'll find a 25 MP sensor similar to the one in the Panasonic GH6, with a refined dual-gain system to produce more dynamic range in a unique type of 16-bit Raw file. Also rather neat feature is the decrease in the base ISO from 200 to 100. I already am pretty happy with the sensor in my Panasonic G9, but these changes in the G9 II will make it even more appealing.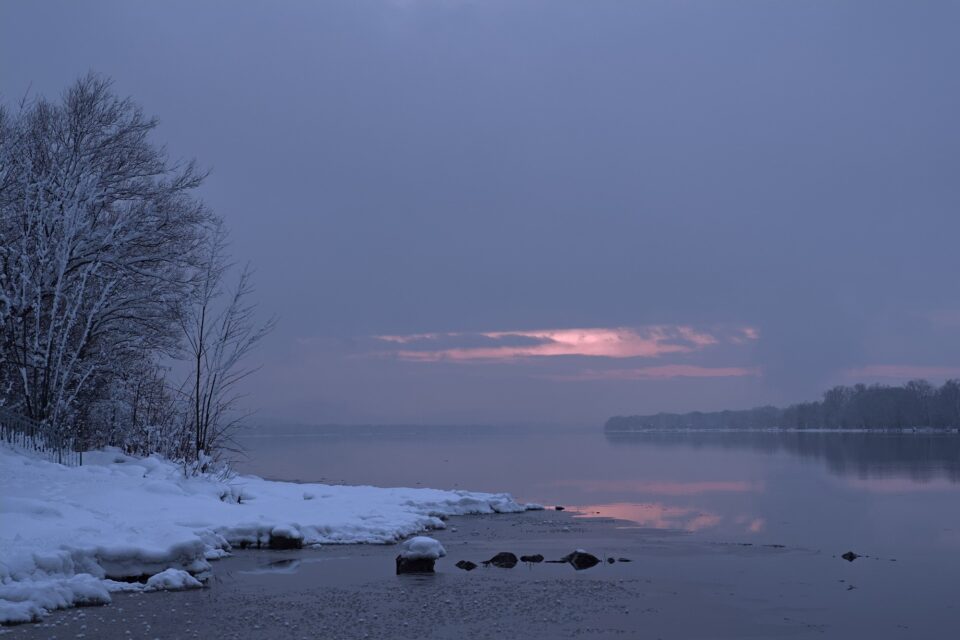 Continuing with some of the G9 II's design changes, the combination mode dial on the left of the G9 has been replaced by two dials, with the standard PASM-style dial on the right and a separate mode selector on the left. What is most strange about this new design is that there is no more top LCD display, a feature that I've gotten so used to on my other cameras. It's the one feature I would miss upon upgrading.
The biggest changes by far, though, are inside the camera. And in this regard, Panasonic answered the biggest wish amongst Panasonic users: the inclusion of a new hybrid phase-detect autofocus system! Although the original G9's contrast-detect autofocus is pretty good for most subjects, it sometimes struggles with continuous autofocus and tracking. The newer phase-detect system along with the upgrade to 779 autofocus points will certainly result in serious improvements for those shooting fast action.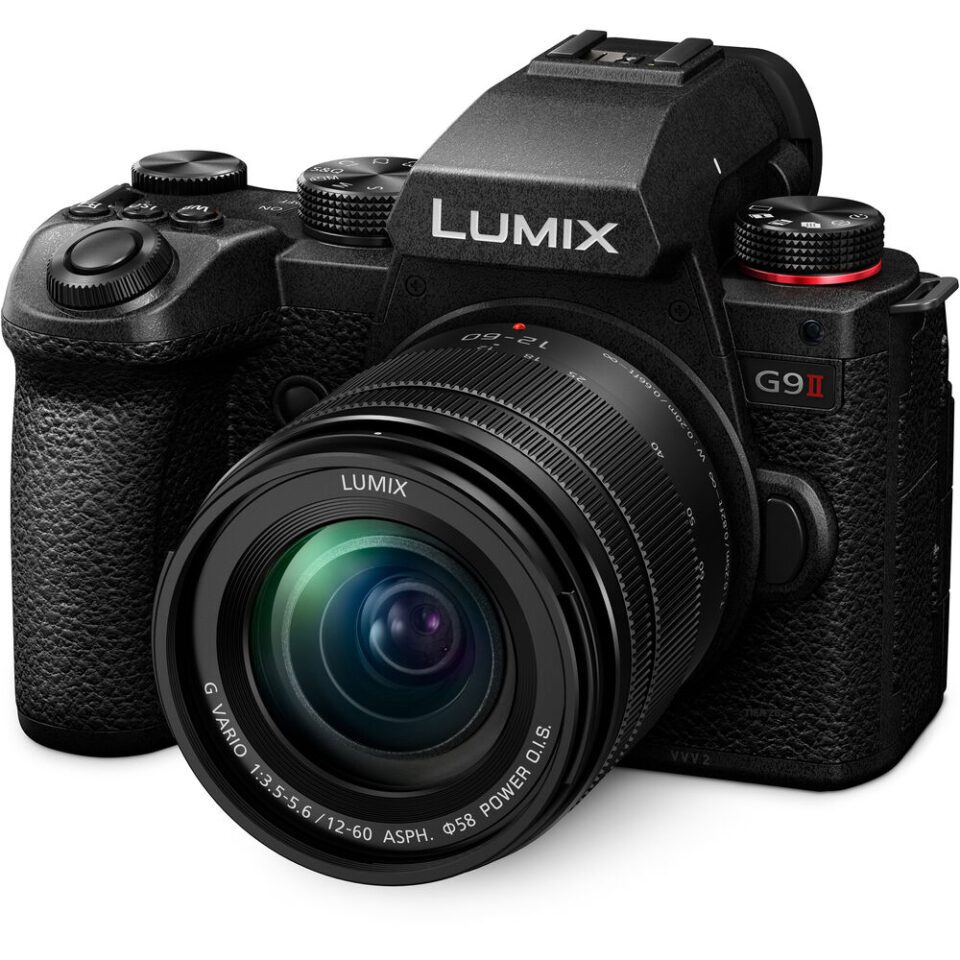 The introduction of the phase-detect autofocus system (along with the updated Panasonic Leica 100-400 f/4-6.3 II lens) makes the G9 II a more attractive camera for wildlife than the original G9, which sometimes is a frustrating camera for shooting action – and trust me, I love my G9. However, the G9 II still doesn't look as good as the OM System OM-1 in that department. Unlike the G9 II, the OM-1 has a stacked sensor with more subject detection modes that should make it faster and more suited to erratic action like birds in flight.
Aside from the new autofocus system, the other main serious upgrade is video. The original Panasonic G9 is a pretty nice video camera with its latest firmware update, but the G9 II takes it to a whole new level. The video bitrates have been hugely upgraded to up to 600Mb/s at 4K versus the 150Mb/s for the original G9. On the the original G9, I noticed seriously degraded performance in some cases when shooting 4K, especially at the higher frame rates.
You've also got far more video resolution options to choose from, including up to 5760×4320 (a 6K anamorphic option with a 4×3 aspect ratio). ProRes 4:2:2 is now an option for 1080P, V-Log is included (this was a paid upgrade with the G9), and the recording time is now unlimited. Although I never found the 30-minute limit on the original a problem, the unlimited recording time will be useful for long-form interviews, lecture recordings, and event videographers who don't want to worry about restarting the recording.
You can see the main differences between the two cameras at a glance with this chart:
Camera Feature
Panasonic G9
Panasonic G9 II
Announced
November 2017
September 2023
Camera Type
Mirrorless
Mirrorless
Sensor Type
CMOS
CMOS
Image Processor
Venus
Venus with L2
Resolution
20.3 MP
25.2 MP
Pixel Dimensions
5184×3888
5776×4336
Sensor Dimensions
17.3 x 13.0 mm (Micro Four Thirds)
17.3 x 13.0 mm (Micro Four Thirds)
Sensor Pixel Size
3.34µ
3µ
Low Pass Filter
No
No
IBIS (In-Body Image Stabilization)
Yes
Yes
Base ISO
ISO 200
ISO 100
Max Native ISO
ISO 25,600
ISO 25,600
Extended ISOs
ISO 100-25,600
ISO 50-25,600
High-Resolution Sensor Shift
Yes
Yes
Focus Stack Bracketing
Yes
Yes
Pre-Shoot Burst Mode
Yes
Yes
Fastest Shutter Speed
1/32000
1/32000
Longest Shutter Speed
60 seconds
60 seconds
Continuous Shooting (Mechanical Shutter)
9 FPS
10 FPS
Continuous Shooting (Electronic Shutter)
60 FPS
60 FPS
Notes for High FPS Shooting
None
None
Buffer Size (Raw)
60
200
Autofocus System
CDAF
Hybrid PDAF
Autofocus Points
225
779
Maximum Low-Light AF Sensitivity (Standardized to f/2, ISO 100)
-4 EV
-4 EV
Standard Flash Sync Speed
1/250
1/250
Curtain to Protect Sensor at Shutdown
No
No

Video Features

Maximum Video Bit Depth (Internal)
10 bits
10 bits
Maximum Video Bit Depth (External)
10 bits
10 bits
Raw Video
No
No
4K Maximum Framerate
30 FPS
120 FPS
1080P Maximum Framerate
180 FPS
300 FPS
Additional Video Crop Factor
No
No
Chroma Subsampling
4:2:2
4:2:2
Video Recording Limit
30 min
No limit

Physical and Other Features

Card Slots
2
2
Slot 1 Type
SD (UHS-II)
SD (UHS-II)
Slot 2 Type
SD (UHS-II)
SD (UHS-II)
Rear LCD Size (Diagonal)
3.0 in
3.0 in
Rear LCD Resolution
1.04 million dots
1.84 million dots
Articulating LCD
Fully Articulating
Fully Articulating
Touchscreen
Yes
Yes
Viewfinder
EVF
EVF
Viewfinder Magnification
0.83x (0.40x FF equiv.)
0.80x (0.38x FF equiv.)
Viewfinder Resolution
3.86 million dots
3.86 million dots
Viewfinder Coverage
100%
100%
Voice Memo
No
No
Headphone Jack
Yes
Yes
Microphone Jack
Yes
Yes
Built-in Flash
No
No
GPS
No
No
Bluetooth
Yes
Yes
WiFi
Yes
Yes
USB Type
Micro USB
Type C 3.2 Gen 1
Battery Type
DMW-BLF19
DMW-BLK22
Battery Life (Viewfinder)
400 frames
390 frames
Weather Sealed
Yes
Yes
Weight (Body Only w/ Battery + Card)
579 g (1.28 lbs.)
575 g (1.27 lbs.)
Dimensions (LxHxD)
136.9 x 97.3 x 91.6 mm (5.4 x 3.8 x 3.6″)
134.3 x 102.3 x 90.1 mm (5.3 x 4 x 3.5″)

Price Comparison

MSRP, Body Only
$13001 (Check Current Price)
$1900 (Check Current Price)
1However, note that the G9 is basically permanently on sale at $900.
Conclusion and Thoughts
The Panasonic G9 II is an amazing upgrade to the original G9, to the point that it's hardly the same class of camera. Hence the large difference in price.
So, who should get the G9 II? Let's think about it. With all these new features, the G9 II is definitely not a budget camera, but rather, targets the OM System OM-1 in both features and price. (The OM-1 retails for $2200, but is on sale at the moment for $2000, so the two cameras are quite comparable.)
On one hand, for photographing fast action, the OM System OM-1 with its stacked sensor is probably still the best micro four-thirds camera. However, for videography, the G9 II surpasses the OM-1 thanks to the newer tools and better maximum video quality. In short, the G9 II occupies a similar niche as its predecessor as the strongest hybrid micro four-thirds camera.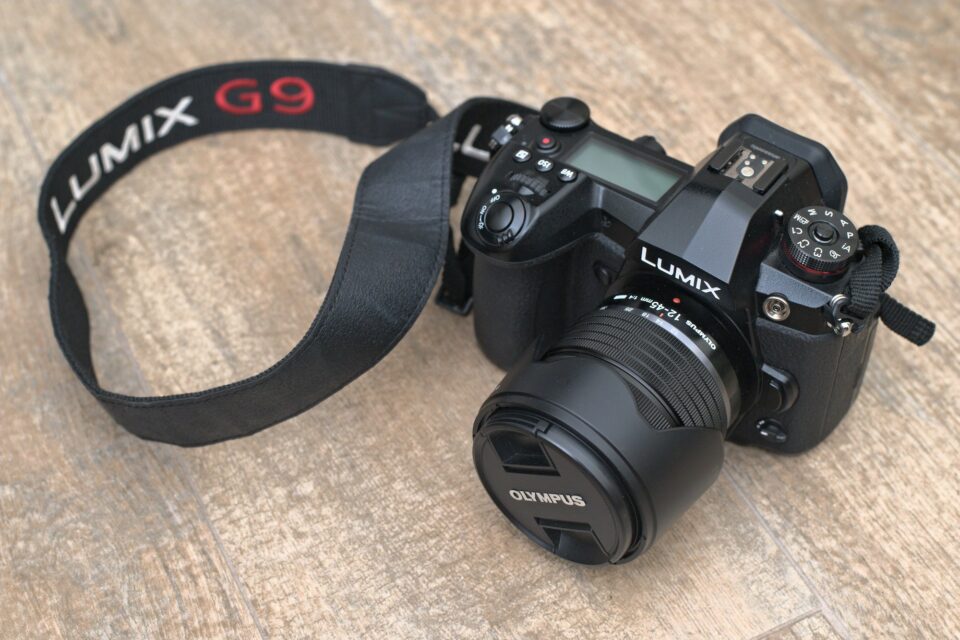 Compared to the previous generation G9, the G9 II is clearly more advanced – so much more advanced that the roughly $1000 difference in their current prices isn't a surprise. For the money, you'll get dramatically better autofocus, higher-end video features, and other miscellaneous features like the lower base ISO, bigger buffer, and higher-resolution sensor. Meanwhile, the G9 still makes sense if you're looking for a hybrid stills/video camera on a budget and don't mind the more basic autofocus system.
Will I get this camera? It's indeed tempting, and because I shoot a lot of video, the G9 II will indeed be my first choice if I decide to upgrade my micro four-thirds gear. On the other hand, since my existing G9 is still going strong and I am a bit more invested in the Nikon system, I will probably focus my efforts there for now.
What do you think? Is the G9 II your dream camera? Let me know in the comments! And if you are thinking of buying this camera, consider using this B&H link to support Photography Life!