Yesterday, Blackmagic Design announced its first-ever full-frame cinema camera, the Cinema Camera 6K. The camera is significant for many reasons, not the least of which is that the full-frame camera sports an L-Mount, marking Blackmagic Design's entry into the growing L-Mount Alliance.
As Leica Rumors reports, while the L-Mount Alliance website was not updated to include Blackmagic Design yesterday when the company announced its new full-frame camera, the official list of L-Mount Alliance partners has been updated today to include Blackmagic, its latest member.
Blackmagic Design joins Leica Camera, Sigma, Panasonic, Ernst Leitz Wetzlar GmbH, DJI, Astrodesign, and Samyang. The L-Mount Alliance's members offer a combined 250 years of experience making lenses and cameras.
Astrodesign and Samyang are relatively recent additions to the alliance, officially joining in July. While Samyang is well-known to photographers for its impressive optics, Astrodesign is not a household name. The company specializes in high-speed digital signal processing technology and has developed numerous groundbreaking products, including 8K cameras.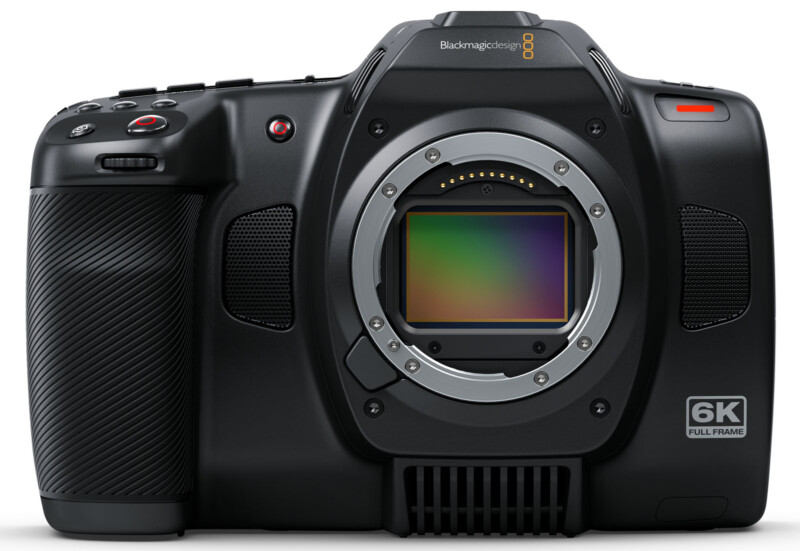 The L-Mount is an intelligent choice for Blackmagic Design's Cinema Camera 6K because the growing L-Mount Alliance ensures that a wide range of lenses are available for the cinema camera, including many lenses designed with videography in mind. The L-Mount's 51.6-millimeter diameter and 20mm flange distance also enable the straightforward use of many different lens adapters, further expanding the possibilities for creators.
Blackmagic Design says of the Cinema Camera 6K's L-Mount, "With L-Mount, you get a single mount that works with virtually any lens for unlimited creative choice!"
"The L-Mount also opens up some amazing creative options like using the latest Leica lenses or using vintage lenses customers already own in an entirely new way. This is a true high-end cinema camera designed for high-end work and we think it gives our customers a whole new way to tell their stories!" adds Blackmagic Design's CEO Grant Petty.
It will be fascinating to see how the Cinema Camera 6K informs future Blackmagic Design products. The company has long offered many models with Micro Four Thirds, EF, F, and PL mounts. One thing is for sure, Blackmagic Design is officially part of the L-Mount Alliance, and with that comes expanded creative opportunities for videographers.