Nikon's big announcement of the retro-themed Zf will draw a lot of attention, and not just because the camera is so beautifully designed. In fact, some of the Zf's new features are totally unexpected and exciting – and many aren't obvious at first glance. Here's what you need to know!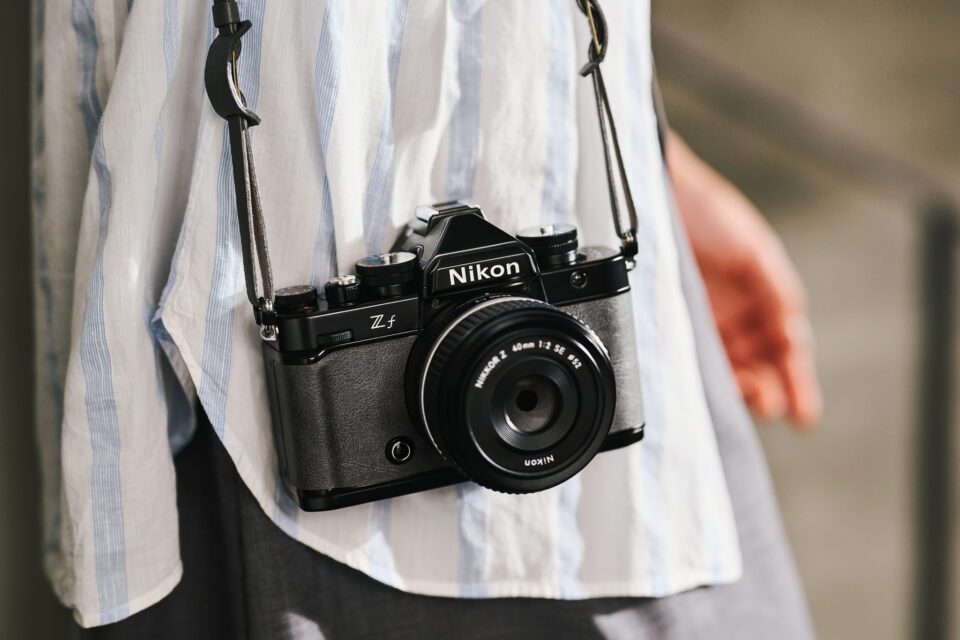 1. World's first camera with vibration reduction that can prioritize your focus point
This strikes me as a genius idea. In the past, I've always found that image stabilization works best when the subject is in the very center of the image, with the midframe and corners being harder to stabilize properly. It looks like Nikon has found a way to change this! By prioritizing IBIS at your focus point, the Zf should allow for sharper handheld photos even when your subject is near the edge of the frame.
2. Nikon's steadiest IBIS system yet, CIPA-rated for 8.0 stops of stabilization
Add this to the focus-point feature that I just mentioned, and the Nikon Zf might have the best vibration reduction system of any mirrorless camera today – pending tests to see that it works as stated, of course. This would be a huge deal considering that previous Nikon Z cameras have been 1-2 stops worse than the competition in this regard.
3. Nikon's first camera with "Touch Fn" to adjust settings via the LCD while looking through the viewfinder
A long-awaited feature by many Nikon photographers. Rather than relying on a joystick or direction pad, you can now adjust your focus point when shooting through the EVF just by using the LCD's touchscreen. However, a related compromise with the Nikon Zf is that it doesn't have a dedicated joystick, unlike most of Nikon's other Z-series mirrorless cameras.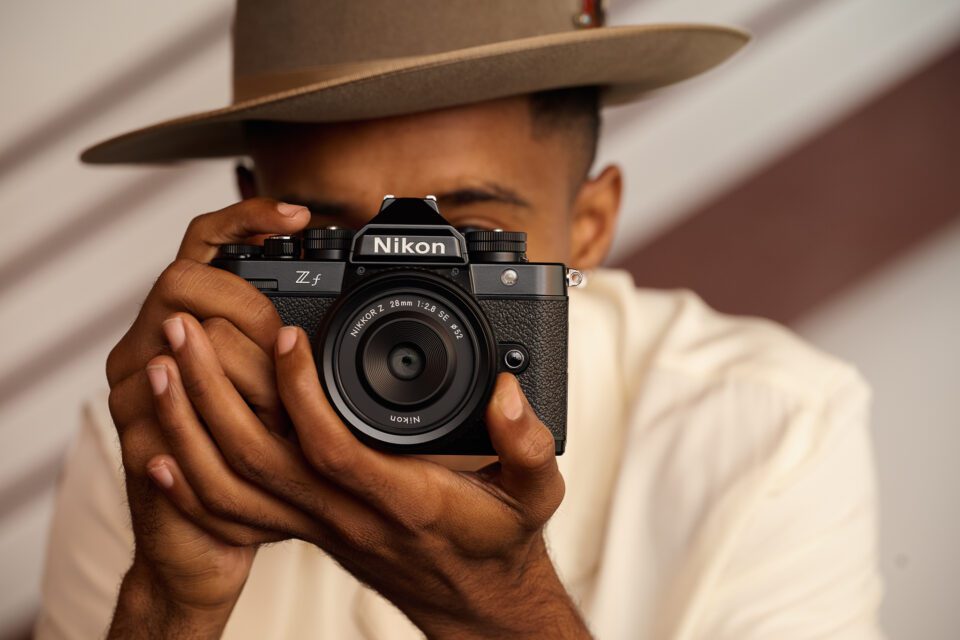 4. Nikon's first camera with a high-resolution sensor shift mode
This is something that landscape photographers have been asking about for ages. Nikon says that the Zf's pixel-shift implementation can reach up to 96 megapixels, which is four times the camera's native 24 MP resolution. There are options for 4, 8, 16, or 32-shot sensor-shift photos (all RAW files, which you must then merge in Nikon's NX Studio software). 
The 32-shot option looks especially interesting to me. On other cameras with a sensor-shift feature, like the Sony a7R V, you only need to take 16 shots to capture full RGB data at each pixel. Nikon has a 16-shot option, too, but what improvements can we expect by going all the way to 32 shots with the Zf? I can't wait to test and see. Nikon's S-line lenses are already so good that I can only imagine the colors and detail we'll get with 96 megapixels of full-RGB data per pixel.
5. Nikon's first full-frame camera with a fully articulating LCD
Fully-articulating LCDs are popular features only found on a handful of Nikon cameras so far, none of which are full-frame. Personally, I prefer the dual-axis LCD design on the Nikon Z8 and Z9, but a fully-articulating LCD comes with its own advantages – there are more angles to choose from, and the front-facing LCD position is ideal for video and self portraits. 
The biggest tradeoff is that it's harder for third-party companies to design an L-bracket that will fit the Zf and allow the screen to rotate properly. (Although some other such cameras, like the Canon EOS R5, do have good L-brackets available.)
6. Can detect "the world's smallest size of a face in the frame," according to Nikon.
Great for photographing someone who has the world's smallest face! …or for scenes where your subject is in the distance. Nikon says that the Zf's face detection autofocus works even when your subject's face takes up 3% of the width of the frame. 
7. Nikon's first camera with face detection and magnification in manual focus
I hoped there would be a feature on the Zf to make classic, manual-focus lenses easier to use, and here it is! With this feature enabled, the Nikon Zf can detect faces in manual focus just as easily as in autofocus. You can then magnify the face and eye directly to achieve critical focus.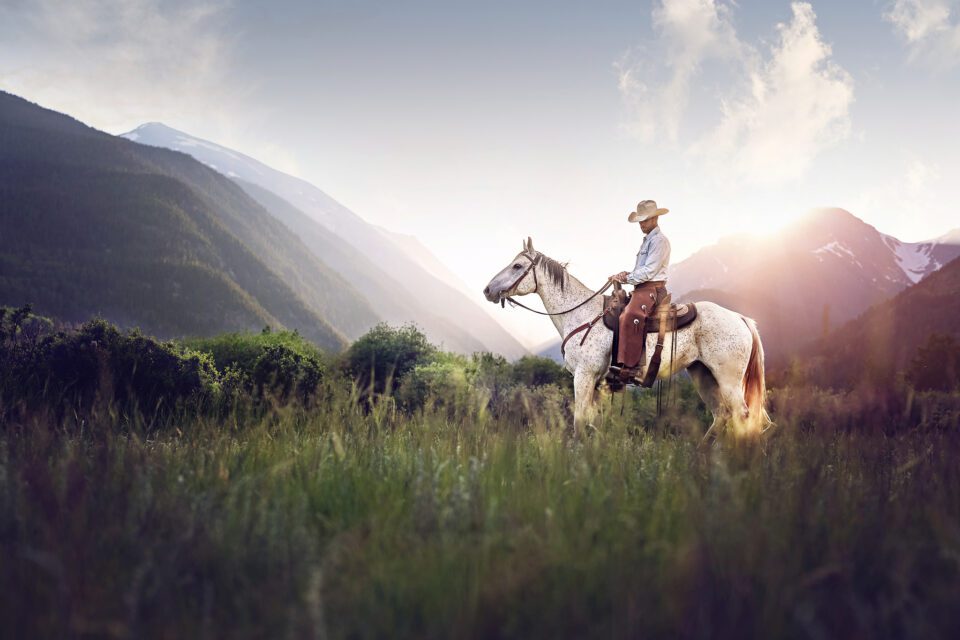 8. Lowest-light autofocus of any Nikon camera: -10EV with an f/1.2 lens
The previous record-holder here was the Nikon Z8, which could focus in -9EV light with an f/1.2 lens. Considering that -9EV was already enough for the Z8 to autofocus on the stars, the Zf should be capable of some amazing low-light photography. (The Zf also has a maximum native ISO of 60,000, the highest of any Nikon Z camera, although that doesn't guarantee it has better high-ISO performance than the other 24 MP Z cameras.)
9. Dedicated B&W switch on the camera, plus some new monochrome Picture Controls
I love black and white photography, and I'm glad that it's gotten some attention with these new features on the Nikon Zf. However, note that Picture Control settings don't directly impact RAW files; if you shoot RAW, these aren't going to change the data you capture. What does change is that the viewfinder and LCD will now show the world in black and white – itself a useful feature for visualization. Now it's super quick to enable.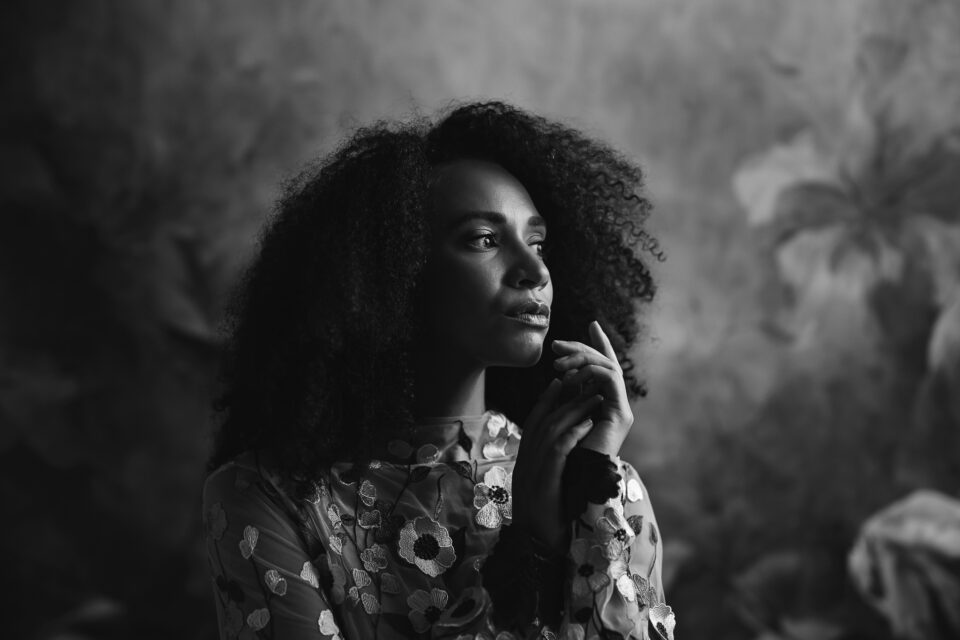 10. Autofocus algorithms borrowed from the Nikon Z8 and Z9
This isn't a "world's first," but it's easily one of the biggest and most important features on the Nikon Zf. As most Nikon shooters had hoped, the Zf's autofocus system is based on the best-in-class Nikon Z8 and Z9! This includes Deep Learning subject recognition and 3D tracking capabilities. As a result, I expect the Nikon Zf to be one of the best $2000 cameras on the market for focusing on fast-moving action.
That said, the BSI CMOS sensor in the Nikon Zf will fall short of the Z8/Z9's Stacked CMOS sensor in terms of data transfer speeds. This could impact the Zf's camera's autofocus performance, and I don't expect it to reach quite the same level as the Z8 or Z9. However, it should easily rise above the Z5, Z6, Z7, Z6 II, and Z7 II in autofocus capabilities.
11. Same 30 FPS JPEG mode and pre-release buffer as the Nikon Z8 and Z9
Pre-release buffer has been one of my favorite recent features for photographing high-speed macro subjects, and it's a welcome surprise to see it on the Zf, too. Hopefully this implies it will be a standard feature on more future Nikon cameras. However, Nikon really should expand this feature to allow RAW capture if at all possible.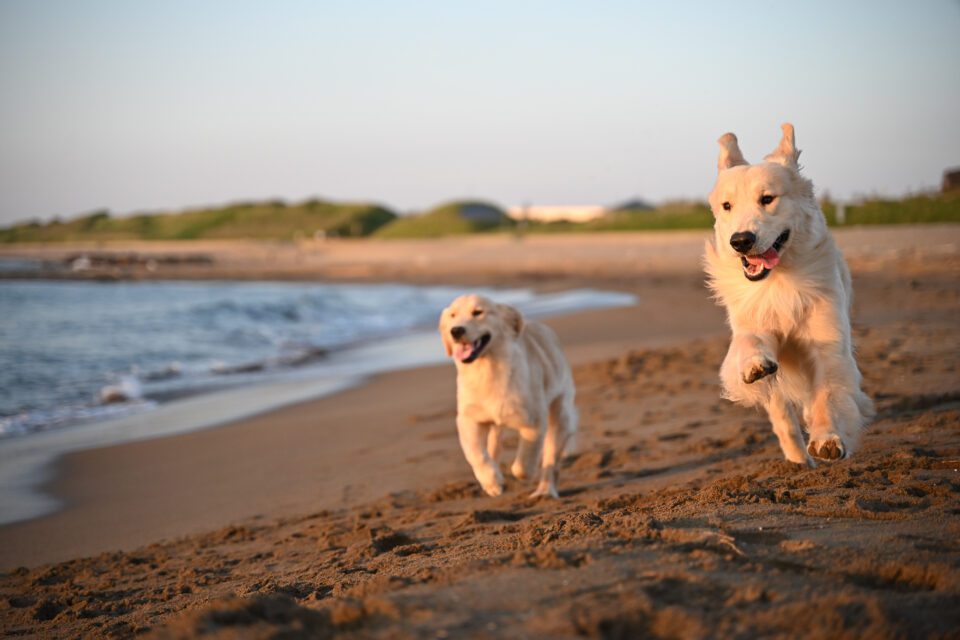 Conclusion
The Nikon Zf has a beautiful design and some good specifications, of course, but the deeper features in the list above are what really elevate the camera to something special. With the Zf, it almost feels like Nikon asked themselves "how much can we fit into a $2000 camera?" and not "how much can we take away and still charge $2000?" – a refreshing sight in today's world. Here's hoping it lives up to that promise after Photography Life tests it extensively over the next few months!
Pre-Order and Shipping Information
Because of the impressive features and reasonable price of the Nikon Zf, I expect it to be a huge hit for Nikon and most likely will be backordered for a while. You can secure your spot in line here:
Other options:
Nikon says that the Zf will start to ship in mid-October, so hopefully you won't have to wait long if you order early!
Thank you for supporting Photography Life by ordering your camera equipment through our affiliate links, which keeps our site up and running at no extra cost to you.