Moments ago, Nikon announced the full-frame, retro-themed Nikon Zf mirrorless camera. And although it inherits some tech from Nikon's existing cameras like the Z6 II, the Nikon Zf actually has a lot of surprises under the hood. With a launch price of $2000, this camera looks extremely promising to me.
Nikon Zf Design and Layout
At first glance, it's obvious that the Nikon Zf is a very different camera compared to Nikon's other full-frame mirrorless bodies. The Zf has a really nice, classic design with dedicated dials for shutter speed, ISO, and exposure compensation. Everything from the shutter button to the logo on the front of the camera adds to the retro feel. You can see the front, top, and rear control layouts here: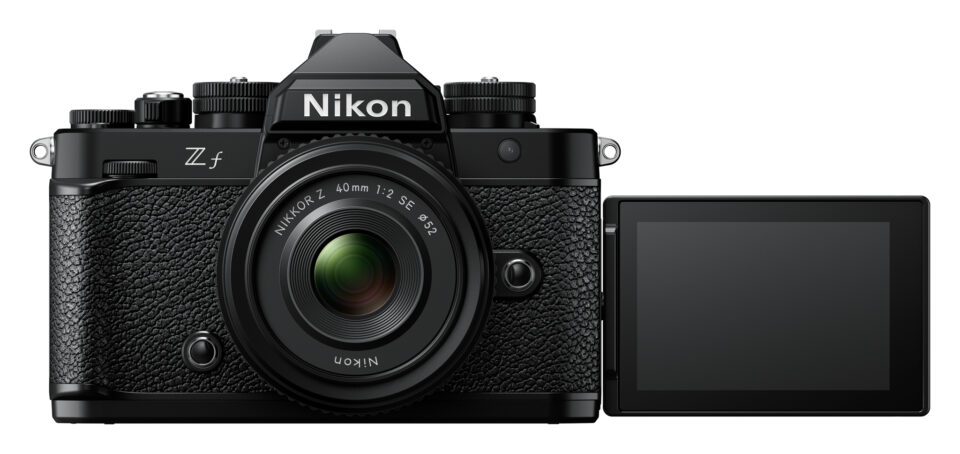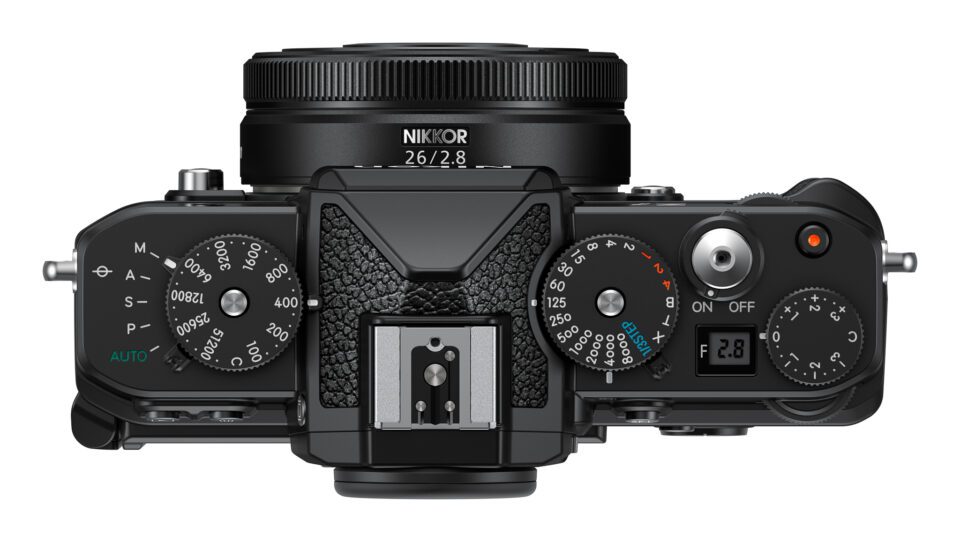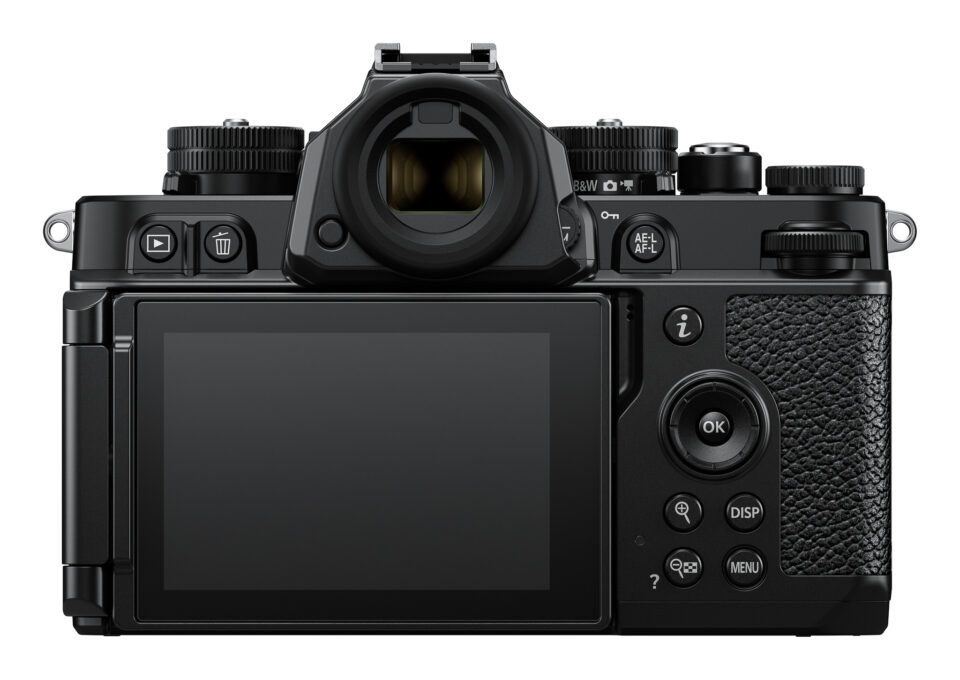 The camera body is basically a scaled-up Nikon Zfc – there are very few differences between the layouts and controls of these two cameras, although the Zf is obviously larger. I actually like the Zf's design slightly better of the two, because at least it has a small semblance of a grip. (If you prefer cameras with a more traditional grip, Nikon already said that they're partnering with SmallRig for an official grip bracket that will be announced later.)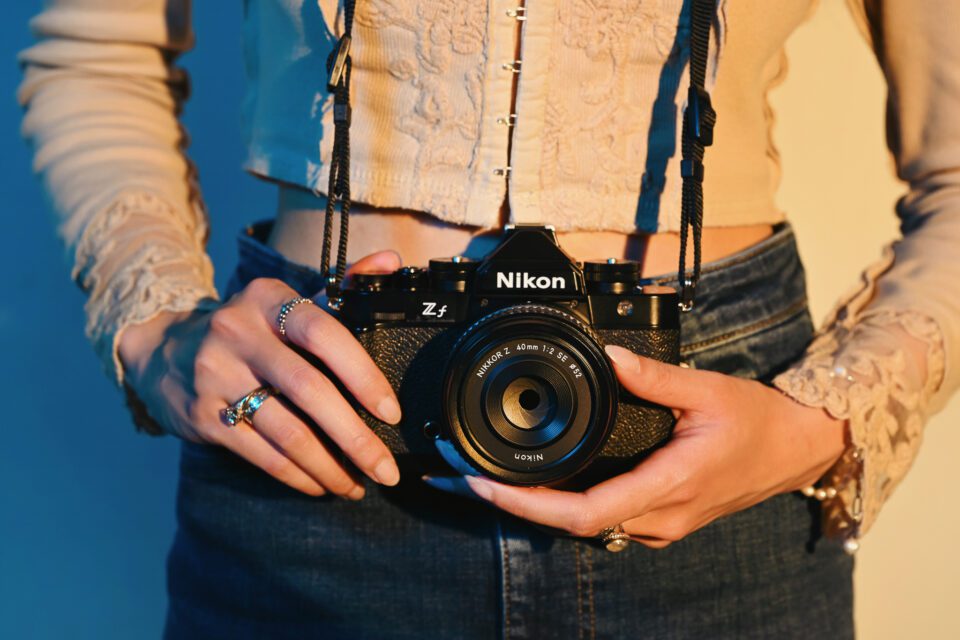 The Nikon Zf's memory dual memory card slots – one SD UHS-II, one MicroSD UHS-I – are in the same compartment as the camera battery, which is a bit inconvenient but unsurprising given the slim nature of the camera. The unorthodox choice of a MicroSD card is clearly meant to save space, although the card slot's UHS-I limit means that it could be a bottleneck if you shoot high-FPS bursts to that card.
Nikon is planning to sell the Zf in seven different colors – traditional black, as well as blue, brown, red, orange, green, and gray. Any of the specialty colors (all shown below) add $100 to the price of the camera and are selling in limited numbers, only through Nikon's website.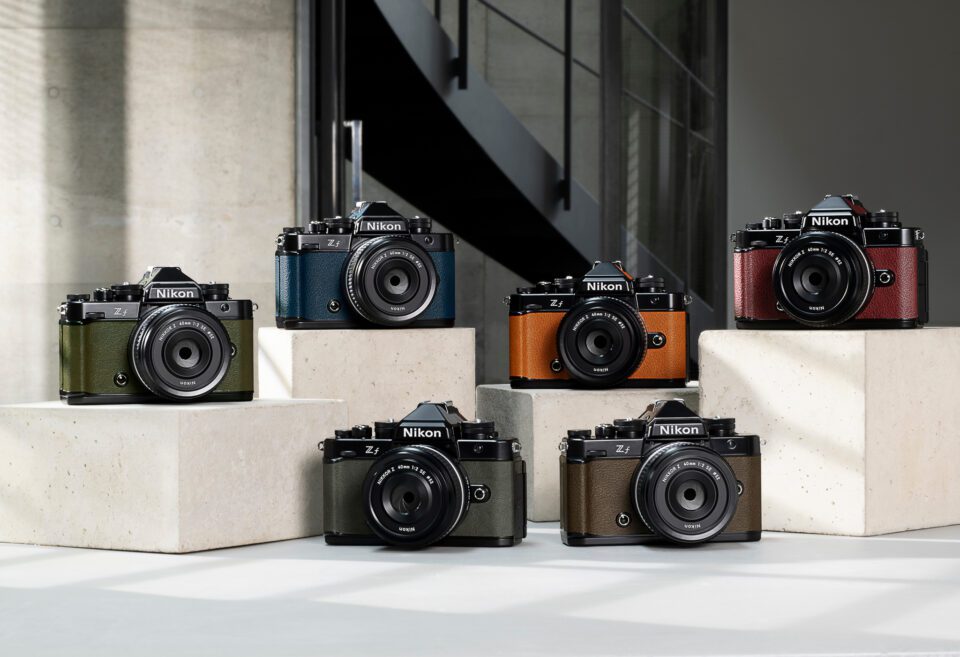 Nikon Zf Key Features
Aside from the Nikon Zf's retro-themed design, what makes it stand out? Some of the top-line specifications will look pretty familiar to users of the Nikon Z6 II – namely, the 24.5-megapixel sensor, 14 FPS bursts, and 4K 60p video are all carried over.
Don't let that fool you, though. The Nikon Zf is a more advanced camera than the Z6 II ever was, and some of the improvements aren't clearly reflected in a list of specs. To name some of the big examples, the Nikon Zf has…
Vibration reduction that can prioritize your focus point (a world's first)
Nikon's best-ever IBIS system rated for 8.0 stops by CIPA (by comparison, the Z6 II is rated to 5.0 stops)
"Touch Fn" to allow you to adjust the focus point in the EVF by using the rear LCD touchscreen – also a first for Nikon
A high-resolution sensor-shift mode with up to 96 megapixel photos with full RGB data at each pixel (finally!)
An autofocus system largely borrowed from the high-end Nikon Z8 and Z9, including subject-recognition algorithms and a 3D tracking mode – seemingly Nikon's best autofocus ever in a camera at this price.
I've expanded on all of these features and more in my article 11 Things to Know About the Nikon Zf. Considering all of these major new additions – in a $2000 camera, of all things – you can see why I call the Nikon Zf "a camera of firsts for Nikon."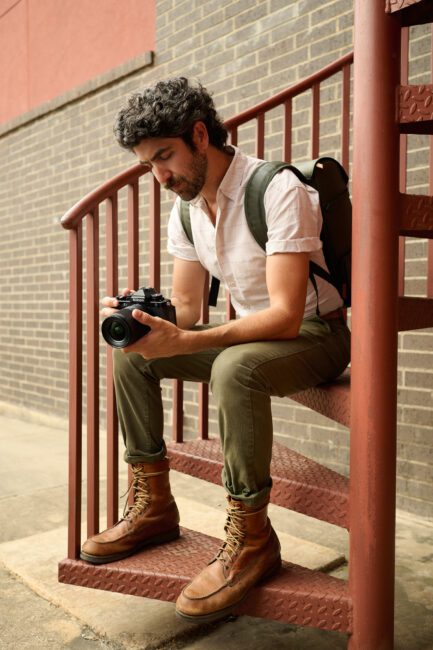 Nikon Zf Full Specifications
Camera Feature
Nikon Zf
Announced
September 2023
Camera Type
Mirrorless
Sensor Type
BSI CMOS
Image Processor
EXPEED 7
Resolution
24.5 MP
Pixel Dimensions
6048×4032
Sensor Dimensions
35.9 x 23.9 mm (Full Frame)
Sensor Pixel Size
5.94µ
Low Pass Filter
Yes
IBIS (In-Body Image Stabilization)
Yes
Base ISO
ISO 100
Max Native ISO
ISO 64,000
Extended ISOs
ISO 50-204,800
High-Resolution Sensor Shift
Yes
Focus Stack Bracketing
Yes
Pre-Shoot Burst Mode
Yes (JPEG only)
Fastest Shutter Speed
1/8000
Longest Shutter Speed
900 seconds
Continuous Shooting (Mechanical Shutter)
14 FPS
Continuous Shooting (Electronic Shutter)
14 FPS
Notes for High FPS Shooting
14 FPS figure is for .NEF files (full-res JPEG at 30 FPS)
Autofocus System
Hybrid PDAF
Autofocus Points
273
Maximum Low-Light AF Sensitivity (Standardized to f/2, ISO 100)
-8.5 EV
Standard Flash Sync Speed
1/200
Curtain to Protect Sensor at Shutdown
No

Video Features

Maximum Video Bit Depth (Internal)
10 bits
Maximum Video Bit Depth (External)
10 bits
Raw Video
No
4K Maximum Framerate
60 FPS
1080P Maximum Framerate
120 FPS
Additional Video Crop Factor
1.5x crop at 4K 60p (4K 30p has no additional crop)
Video Recording Limit
125 min

Physical and Other Features

Card Slots
2
Slot 1 Type
SD (UHS-II)
Slot 2 Type
Micro SD (UHS-I)
Rear LCD Size (Diagonal)
3.2 in
Rear LCD Resolution
2.1 million dots
Articulating LCD
Fully Articulating
Touchscreen
Yes
Viewfinder
EVF
Viewfinder Magnification
0.8x
Viewfinder Resolution
3.69 million dots
Viewfinder Coverage
100%
Voice Memo
Yes
Headphone Jack
Yes
Microphone Jack
Yes
Built-in Flash
No
GPS
No
Bluetooth
Yes
WiFi
Yes
USB Type
USB-C
Battery Type
EN-EL15c
Battery Life (Viewfinder)
360 frames
Battery Life (Rear LCD)
380 frames
Battery Life (Eco Mode)
430 frames
Weather Sealed
Yes
Weight (Body Only w/ Battery + Card)
710 g (1.57 lbs.)
Dimensions (LxHxD)
144 x 103 x 59 mm (5.7 x 4.1 x 2.3″)1
MSRP, Body Only
$2000
1The Nikon Zf's official dimensions do not include the depth of the protruding viewfinder. To match the typical standards today, 10mm were added to the Zf's depth measurement in this table.
Pre-Order and Shipping Information
Because of the impressive features and reasonable price of the Nikon Zf, I expect it to be a huge hit for Nikon and most likely will be backordered for a while. You can secure your spot in line here:
Other options:
Nikon says that the Zf will start to ship in mid-October, so hopefully you won't have to wait long if you order early! 
Thank you for supporting Photography Life by ordering your camera equipment through our affiliate links, which keeps our site up and running at no extra cost to you.
More Product Photos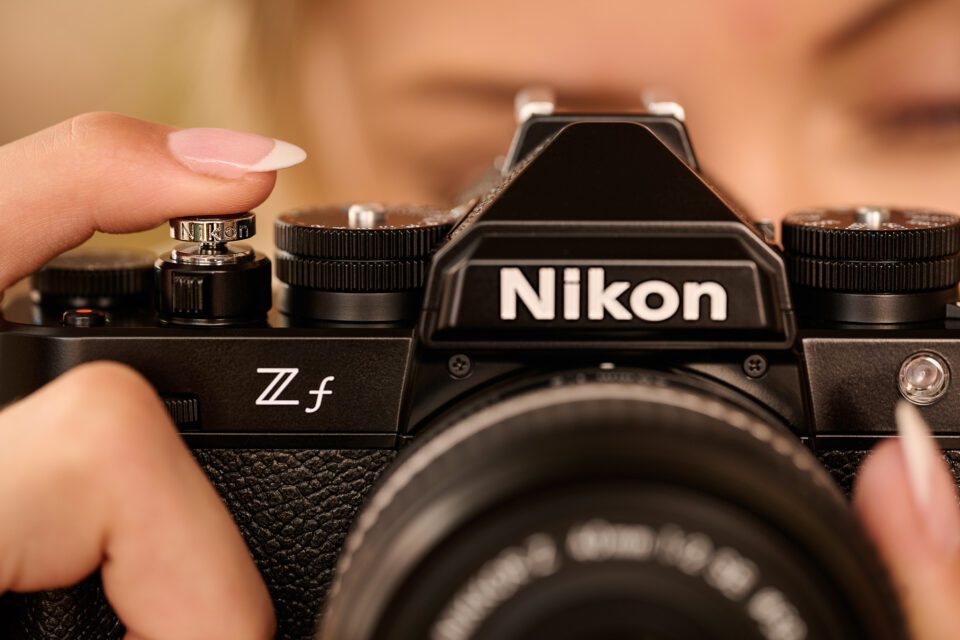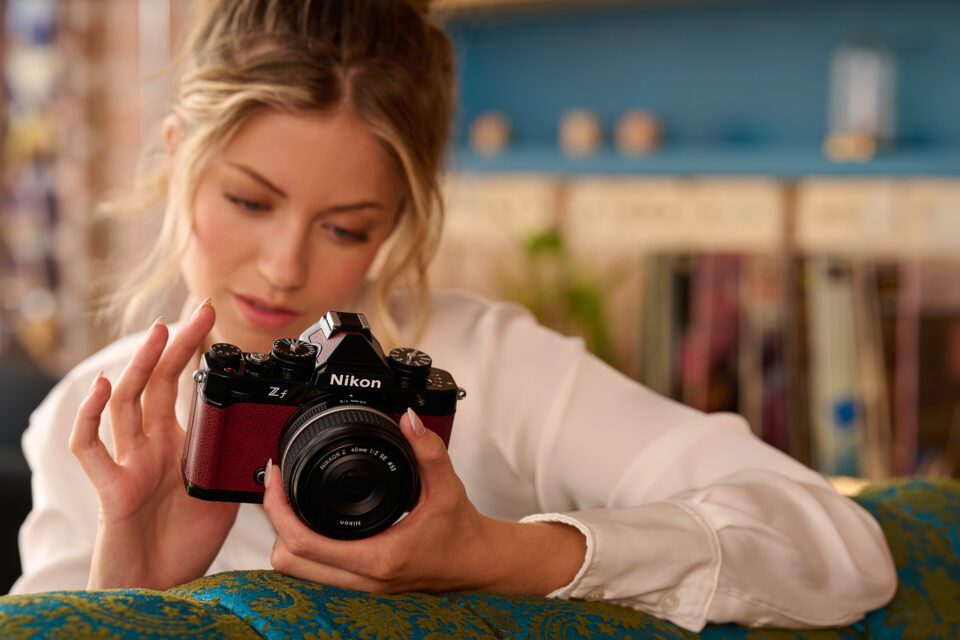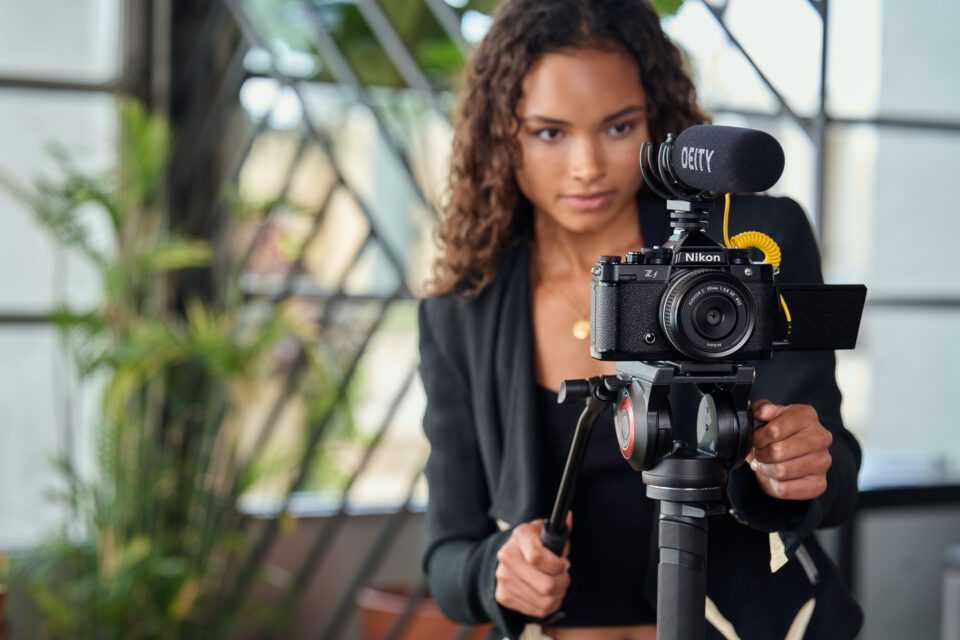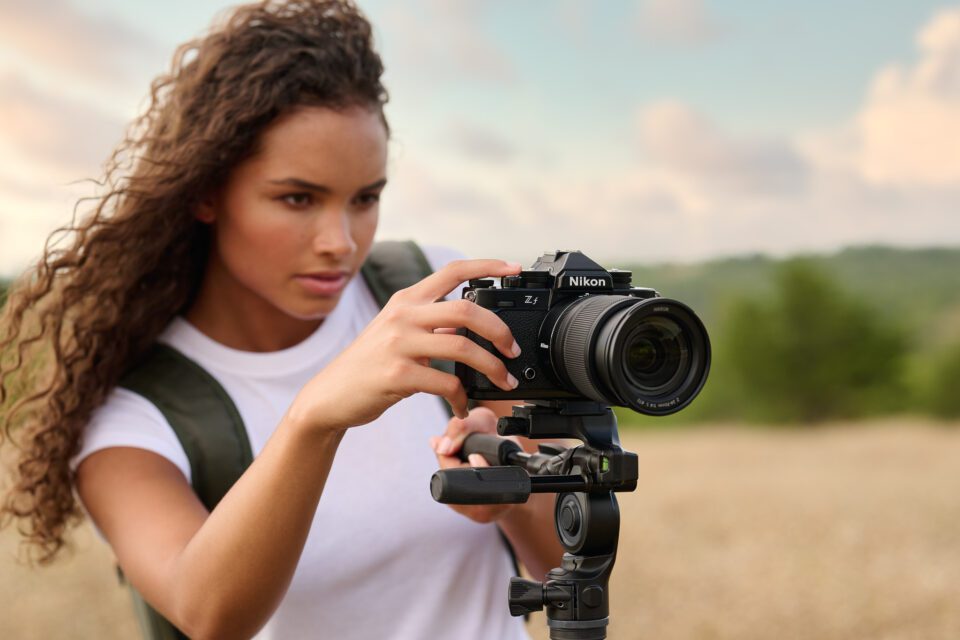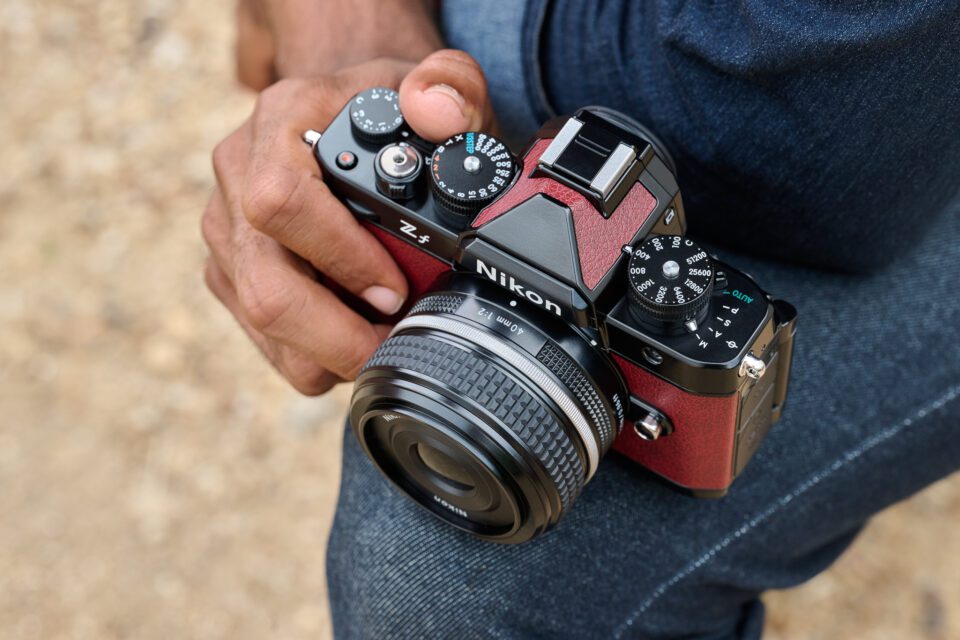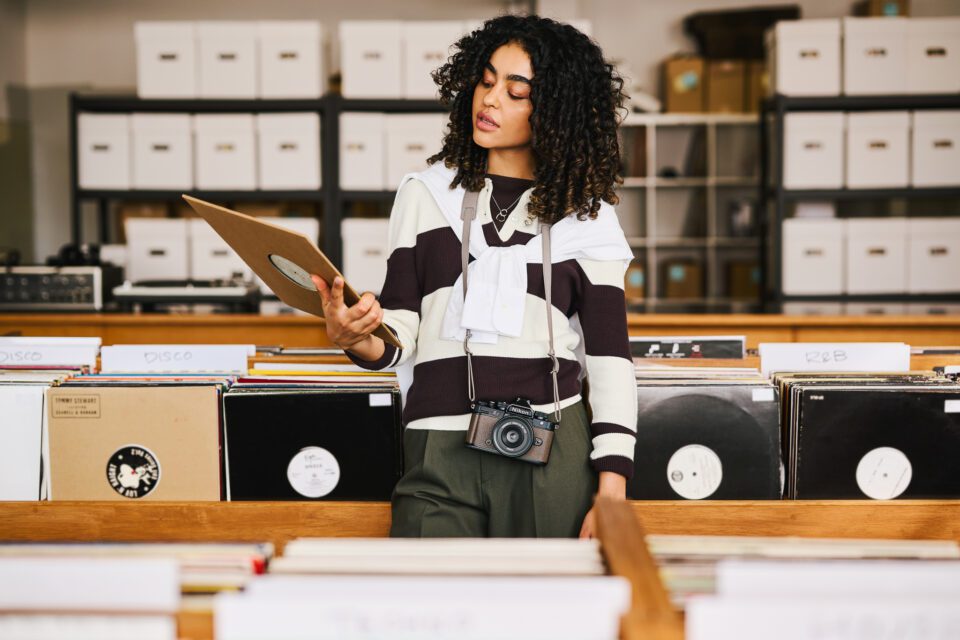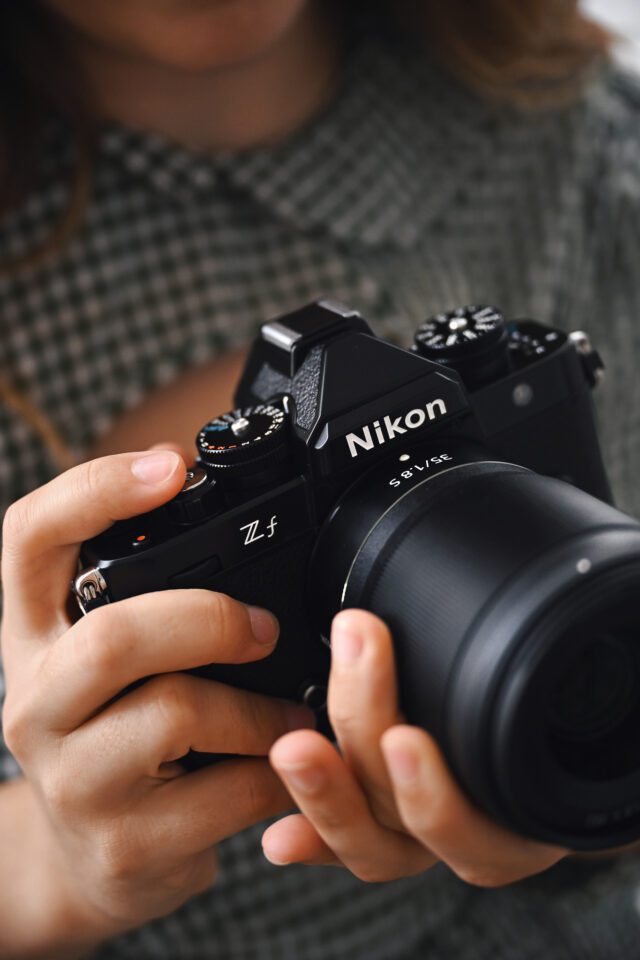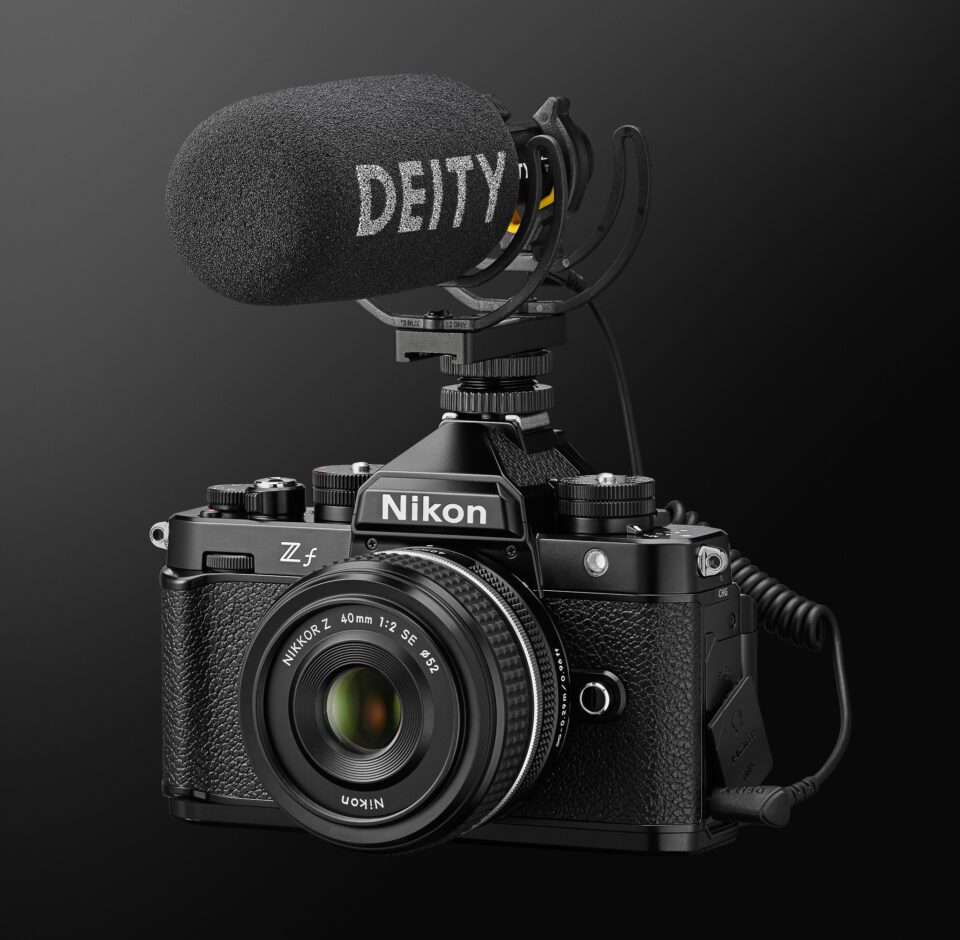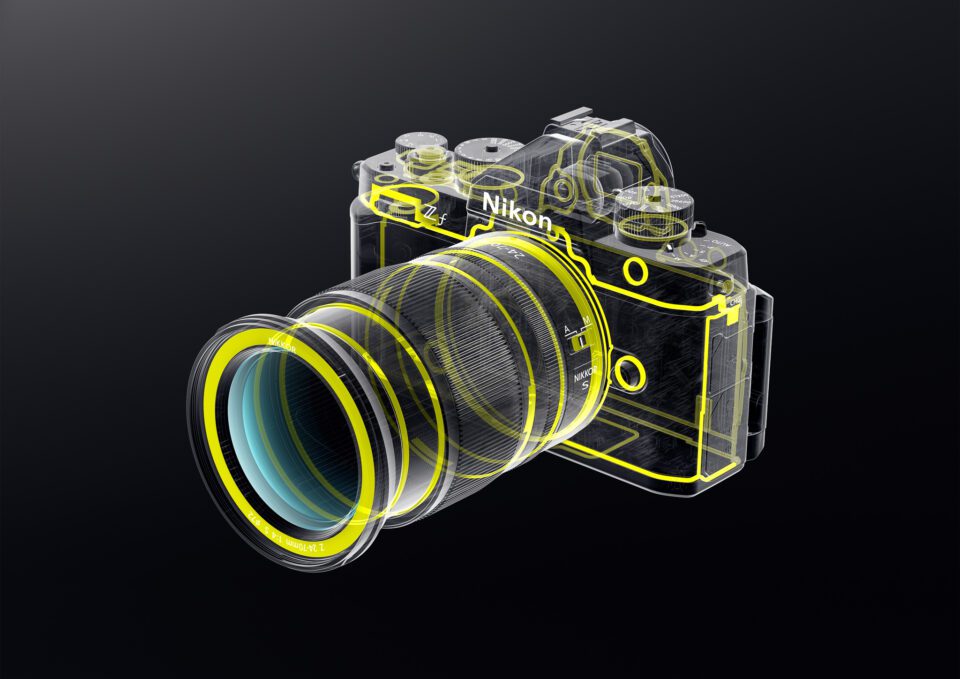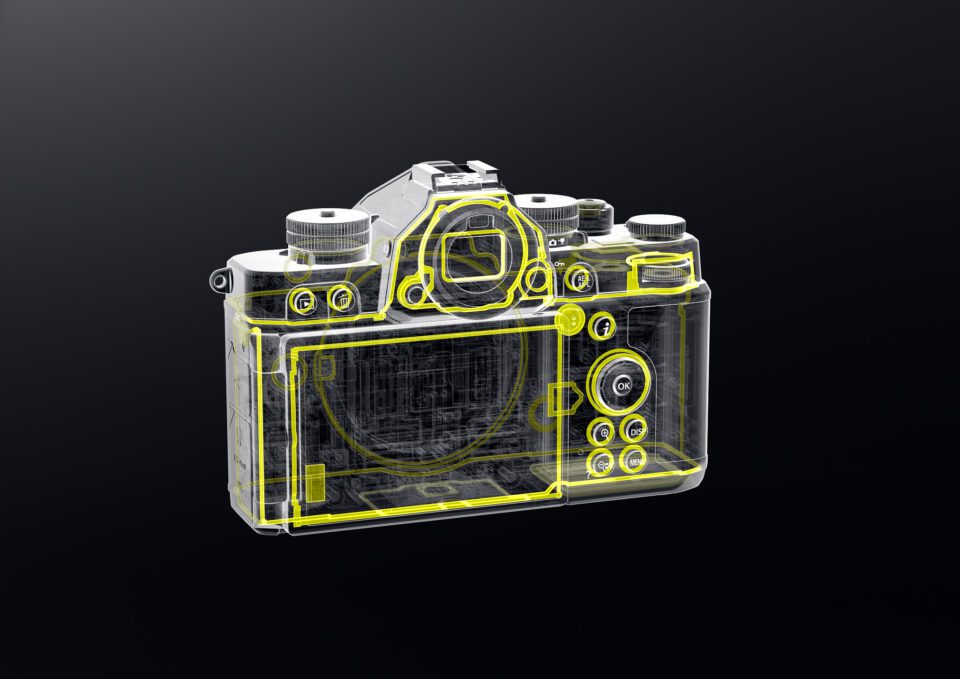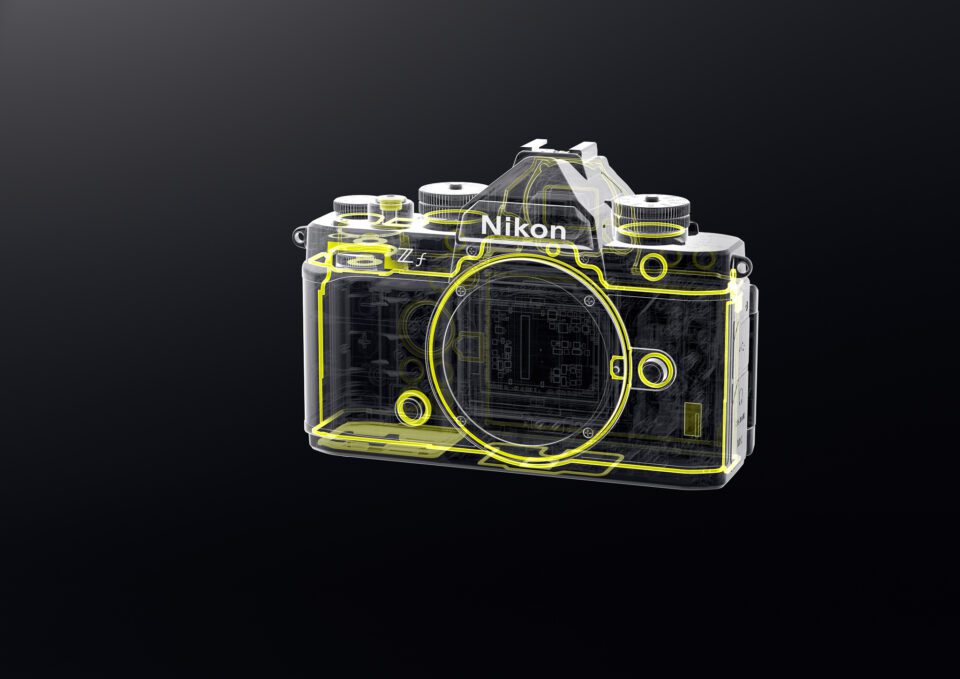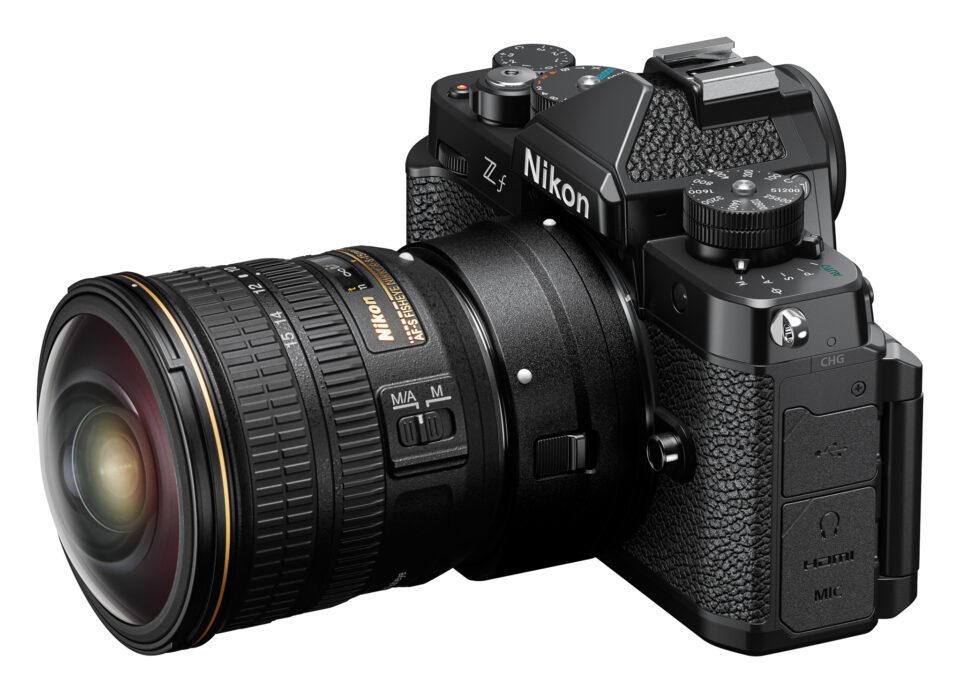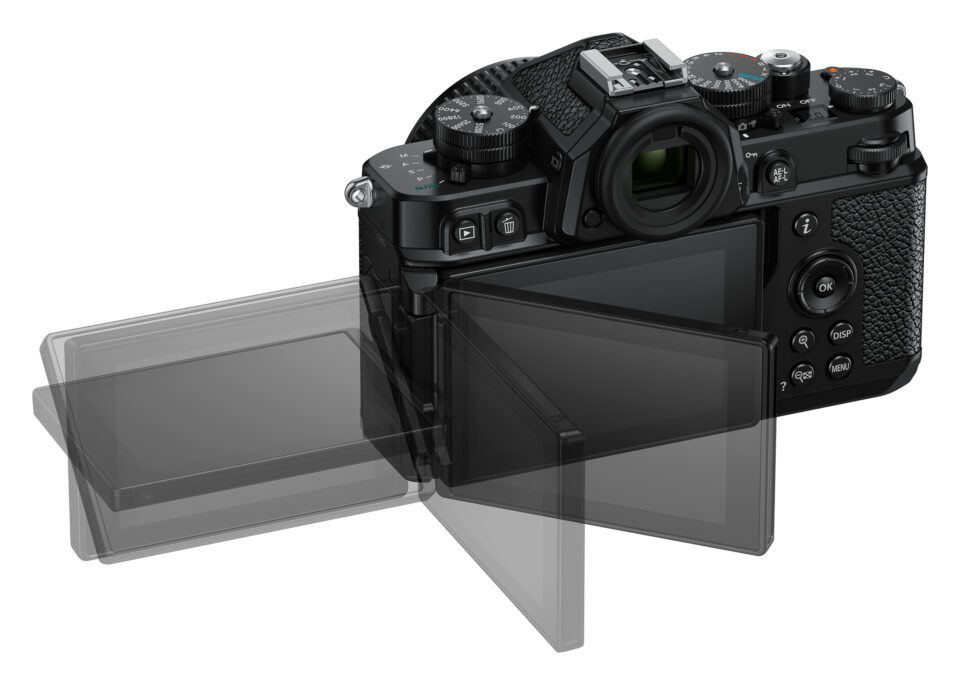 Official Nikon Zf Sample Photos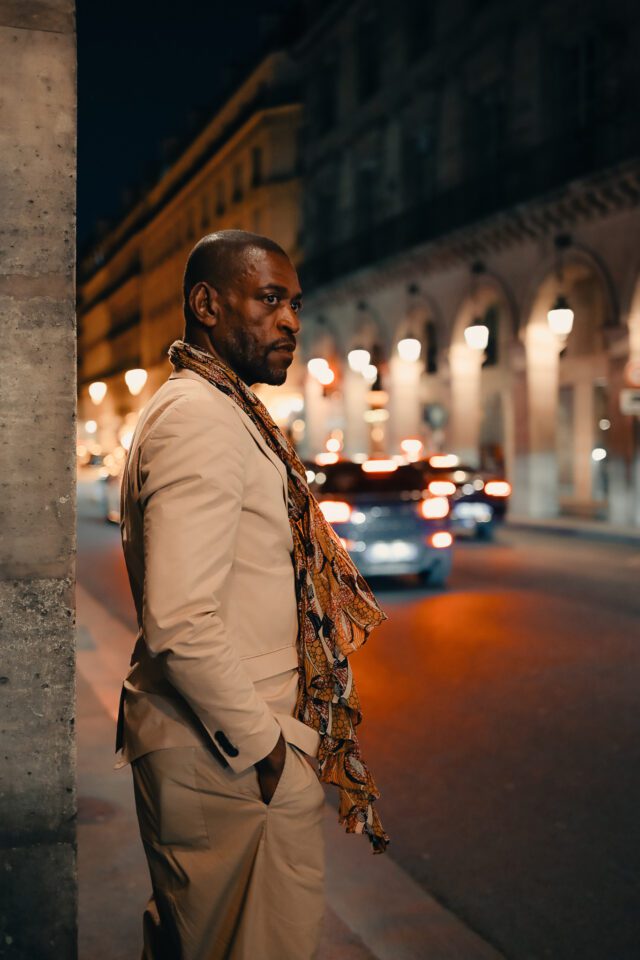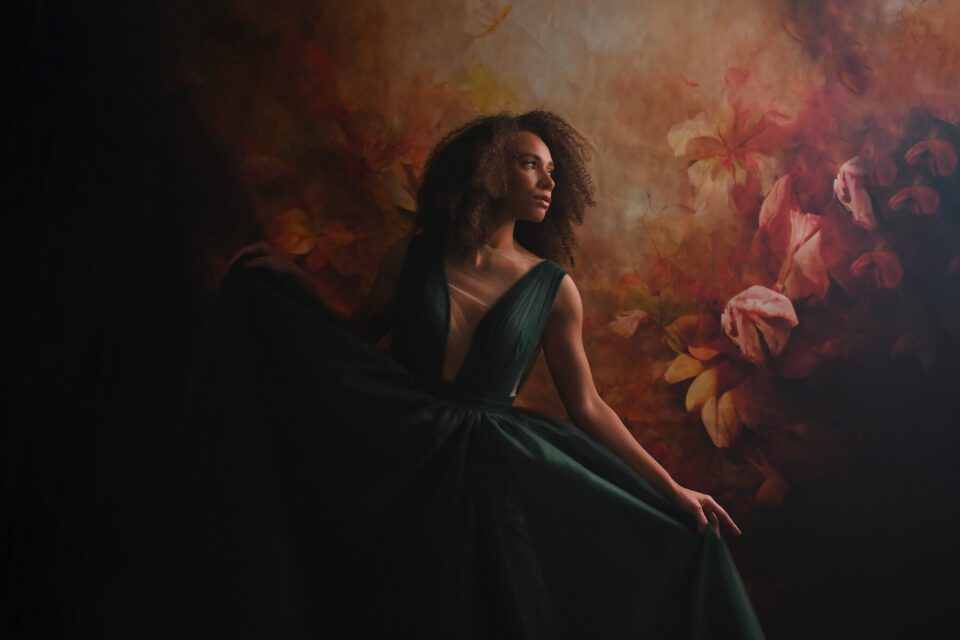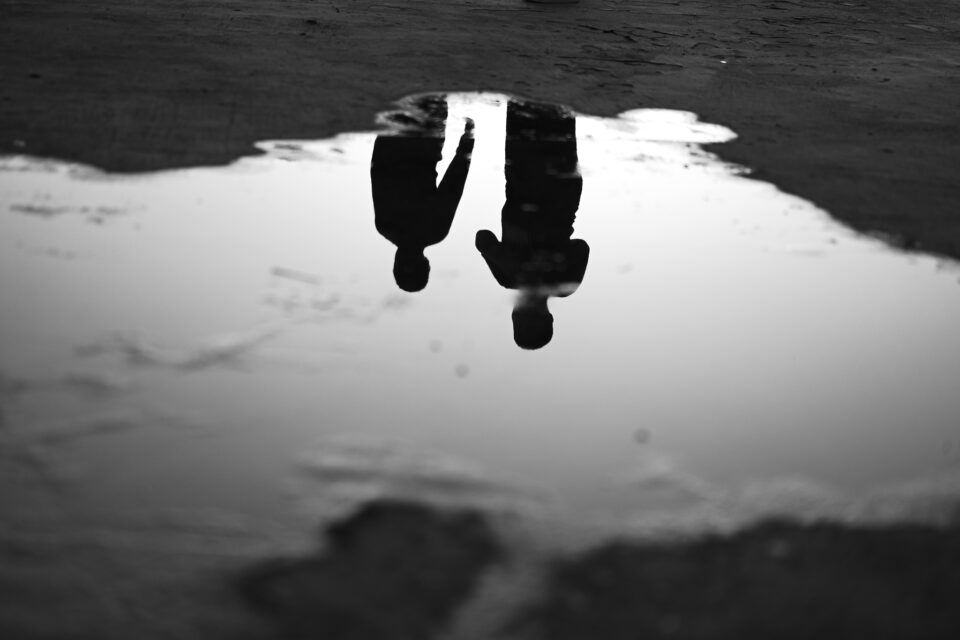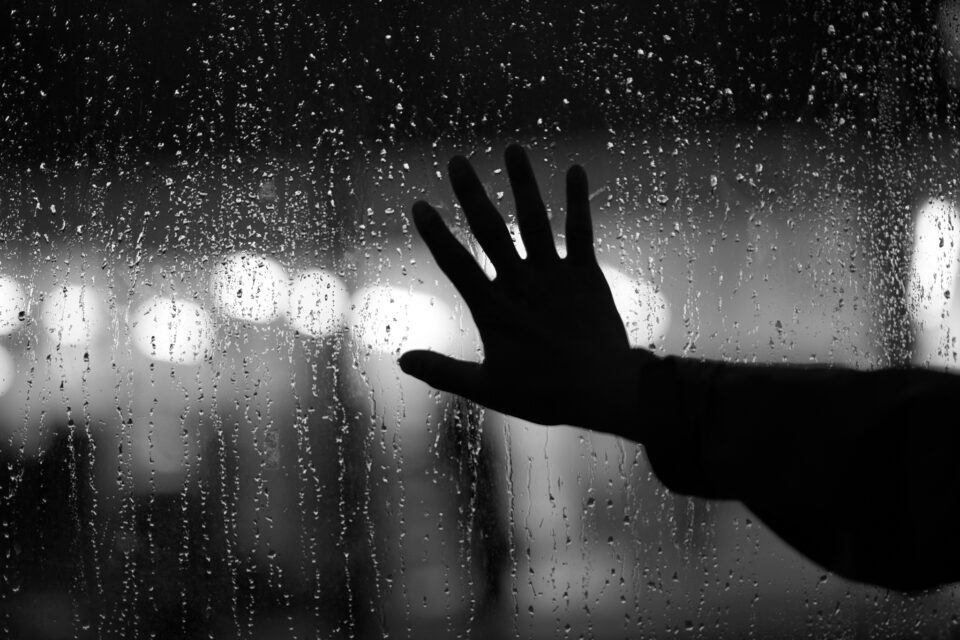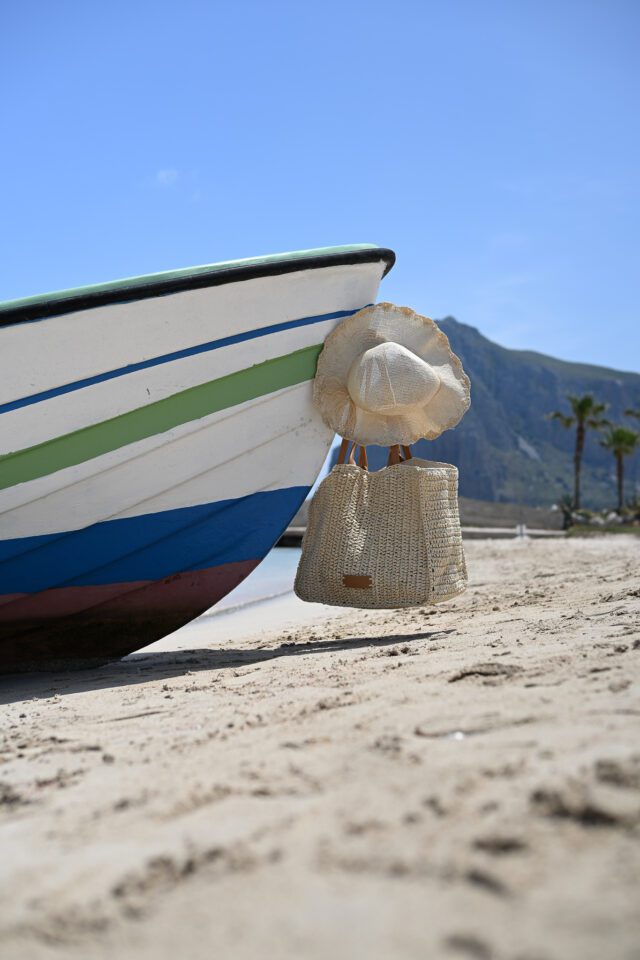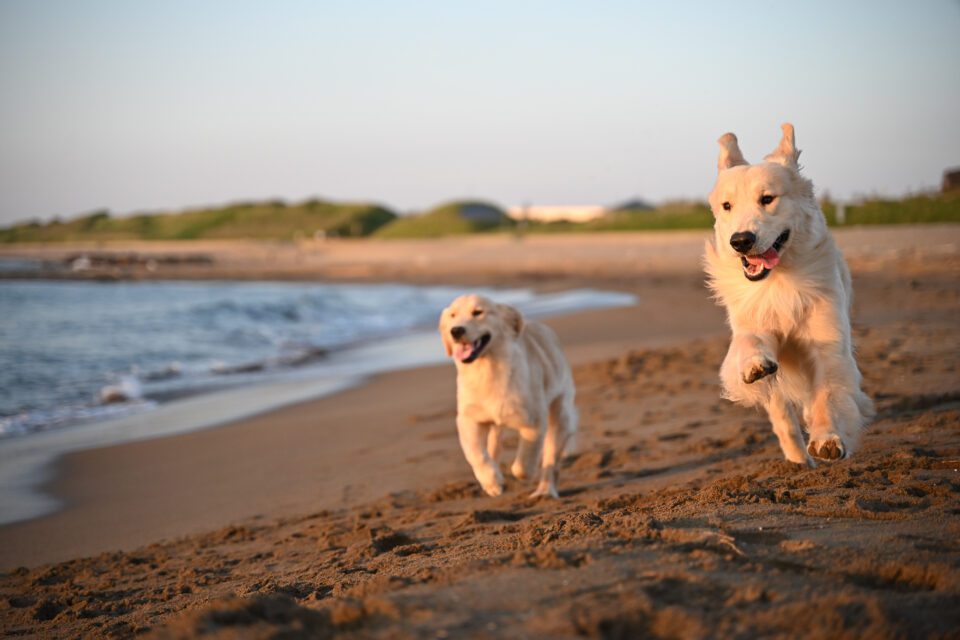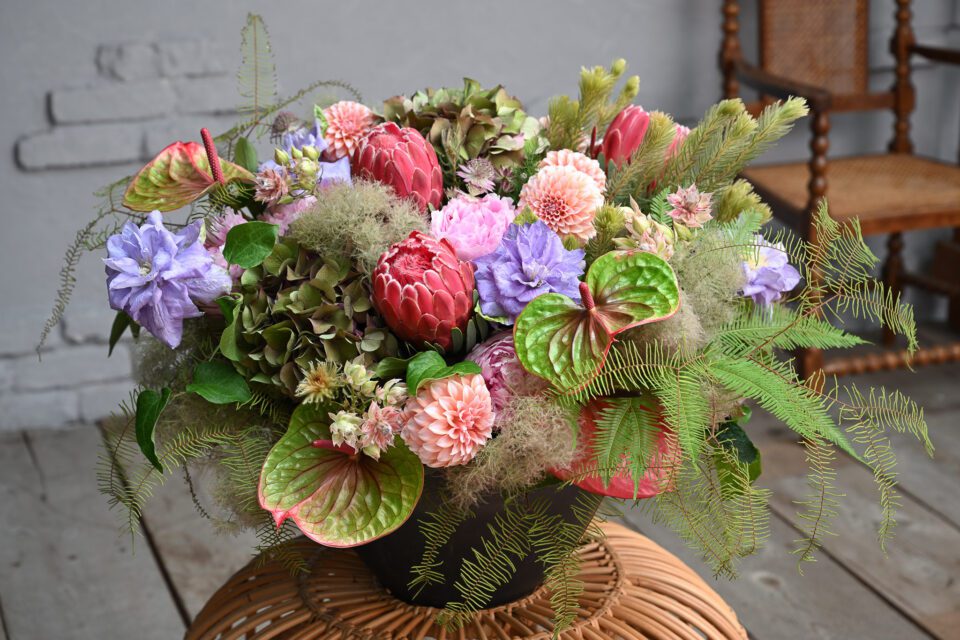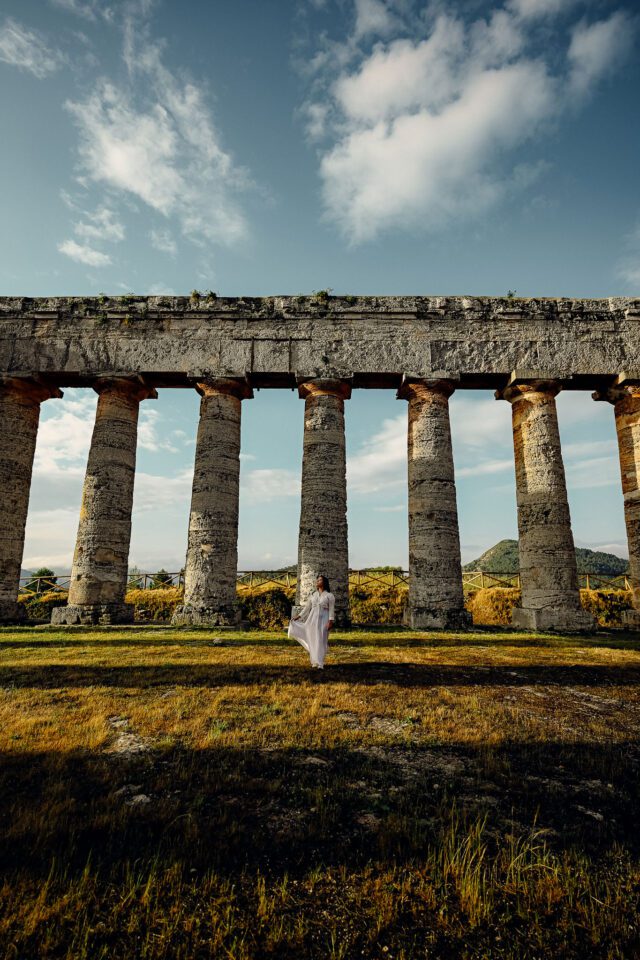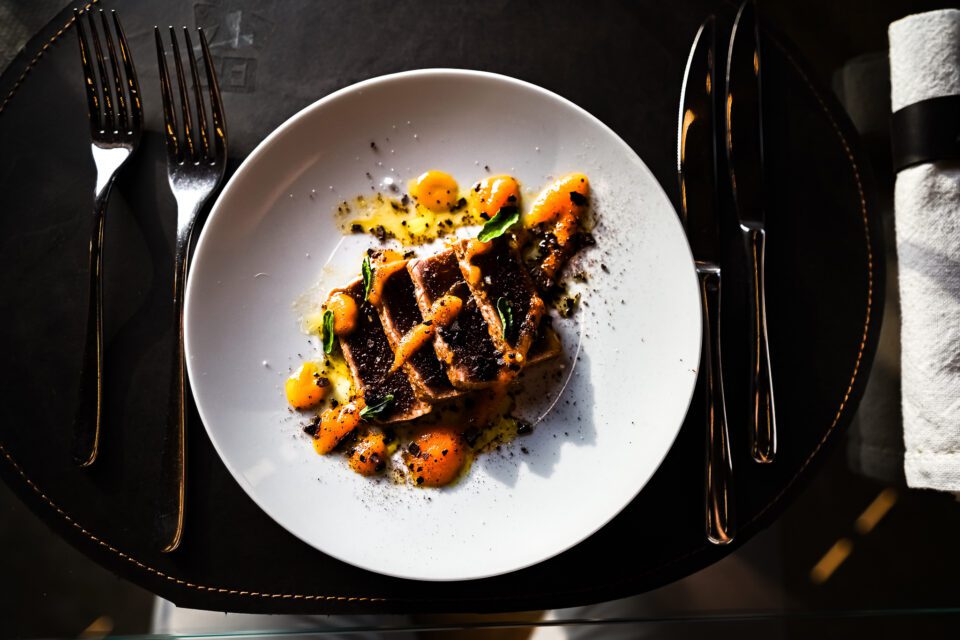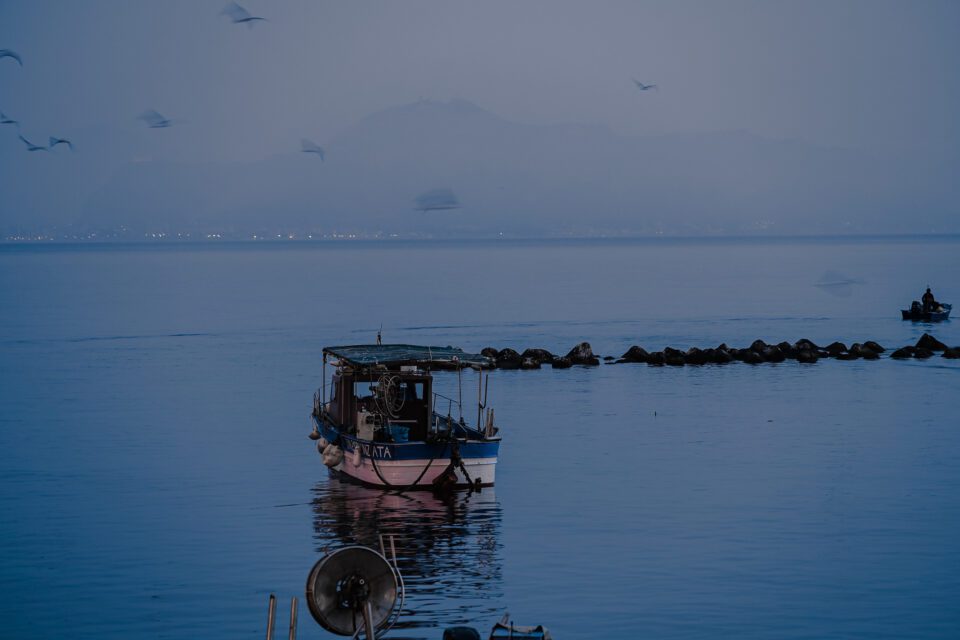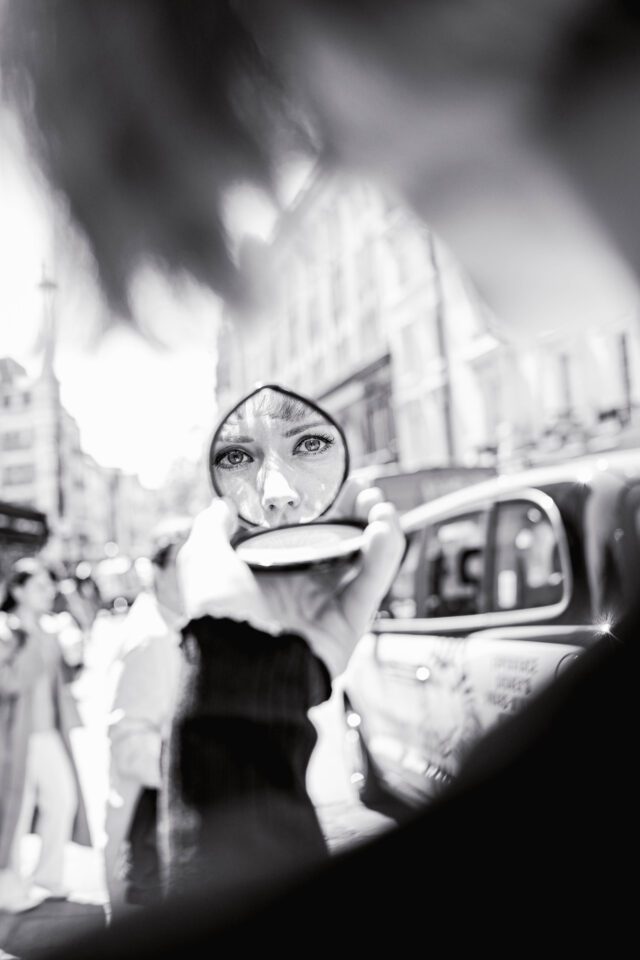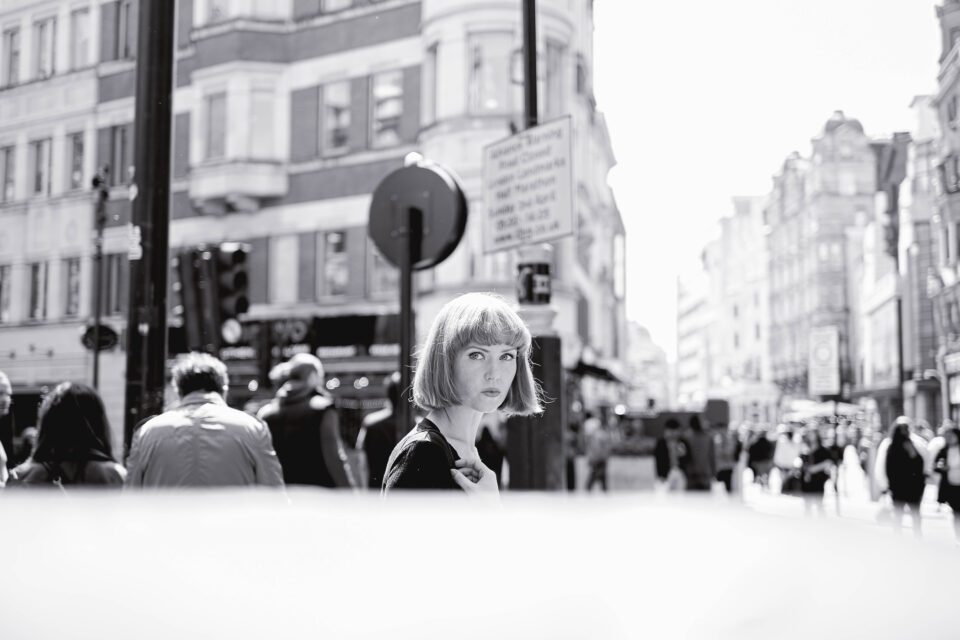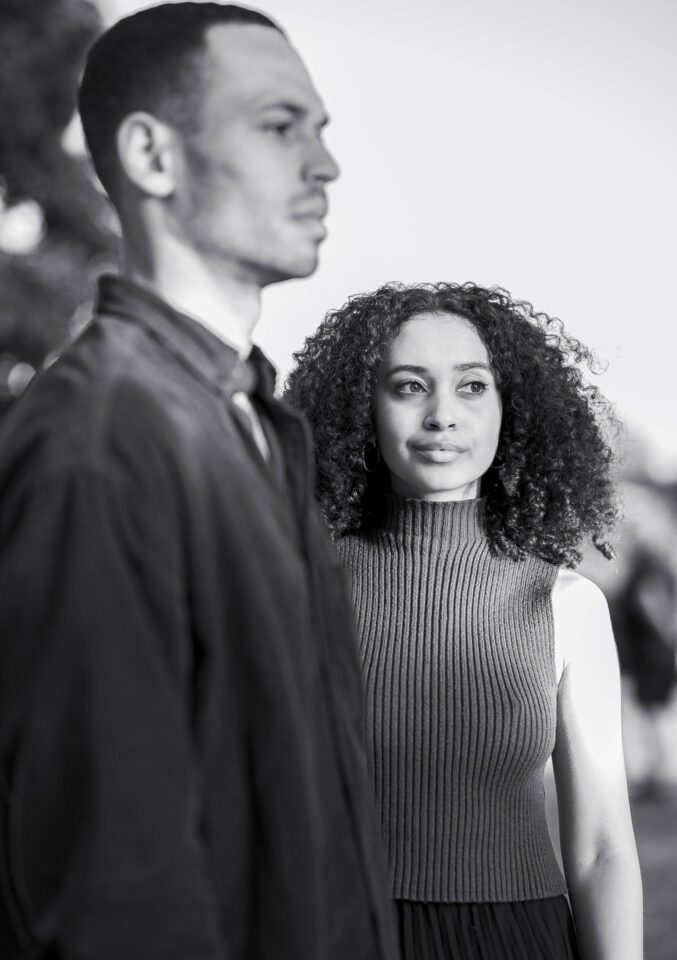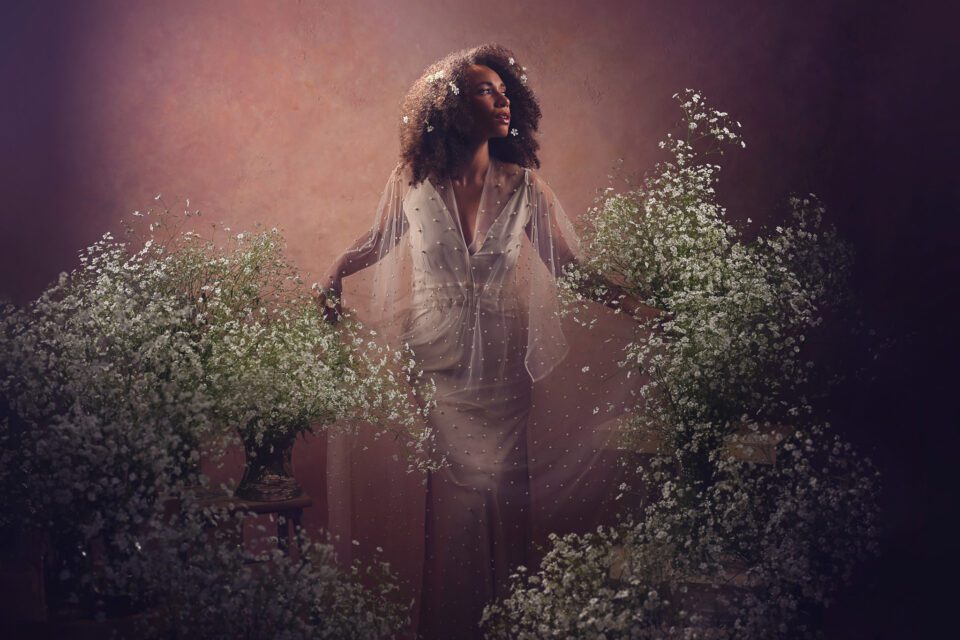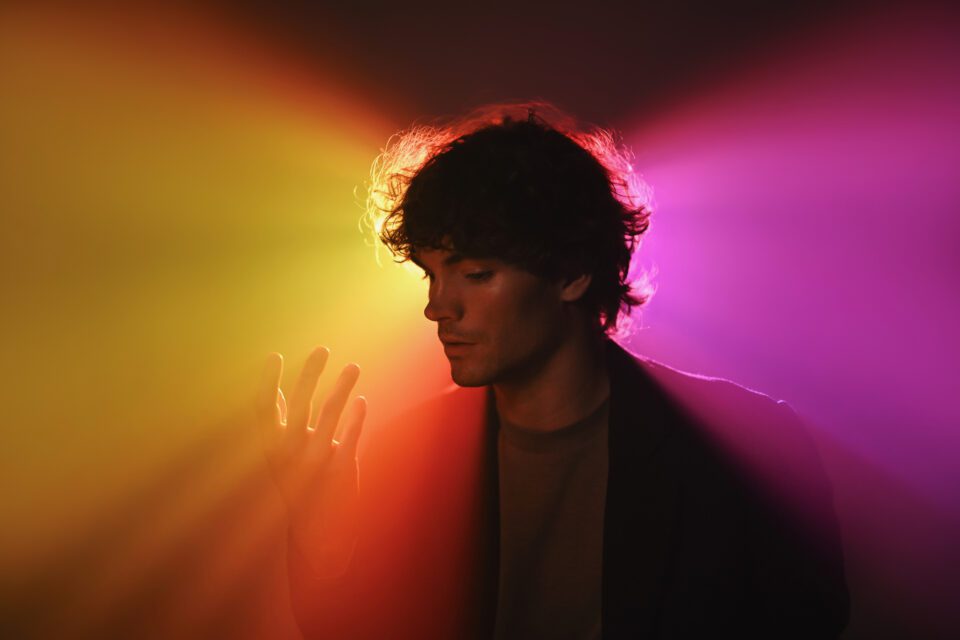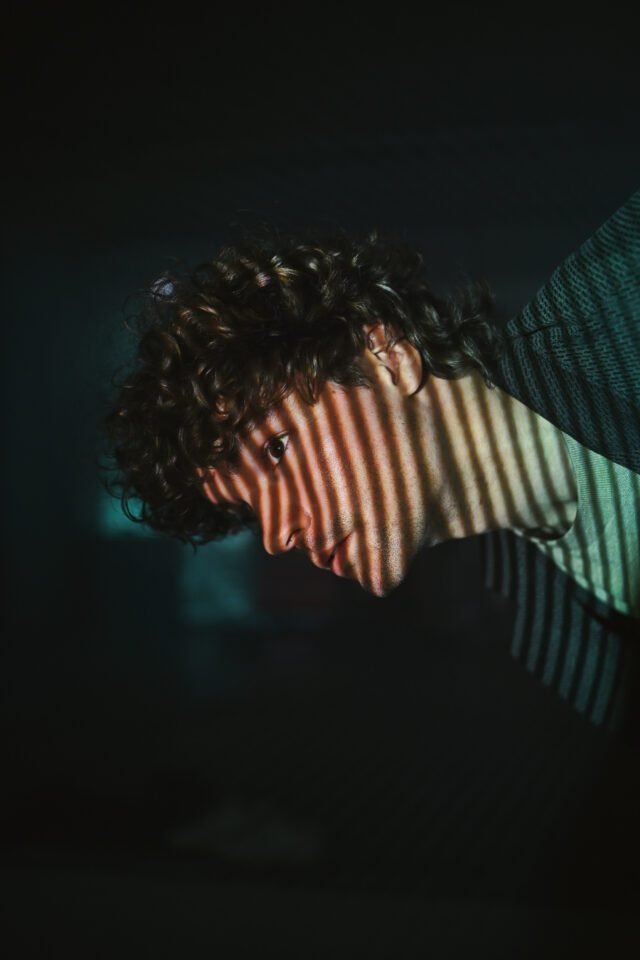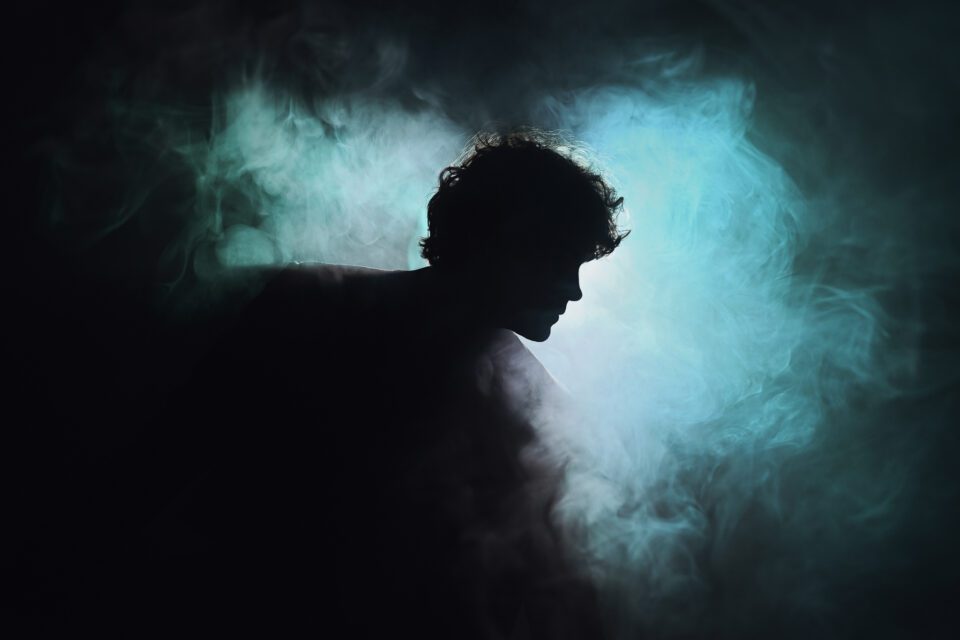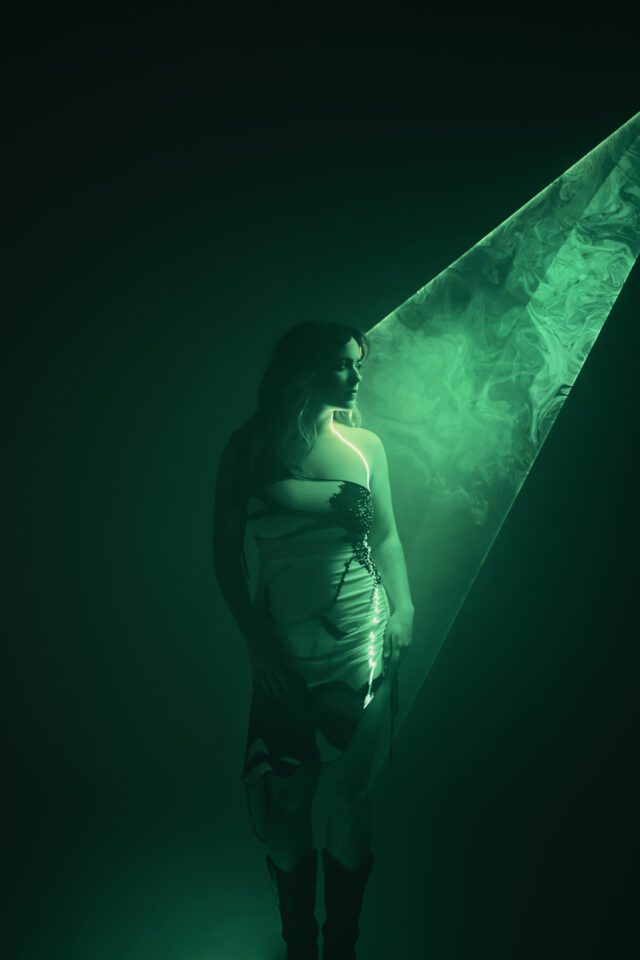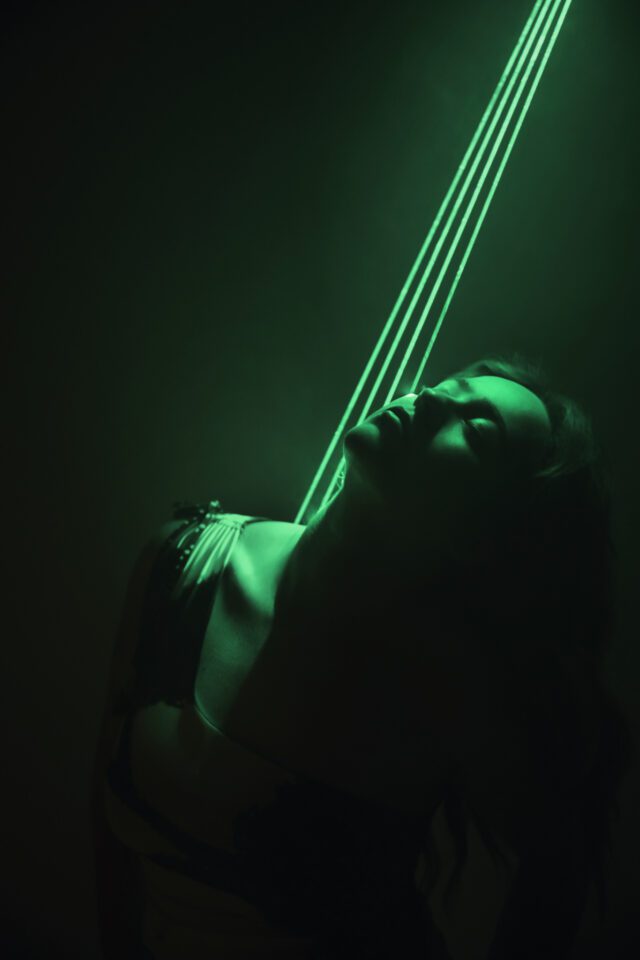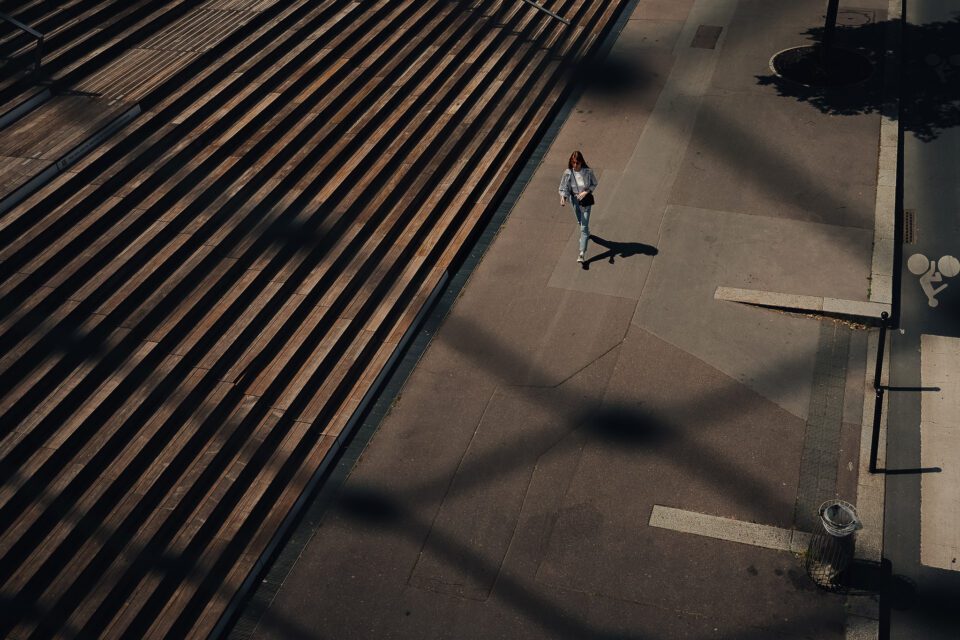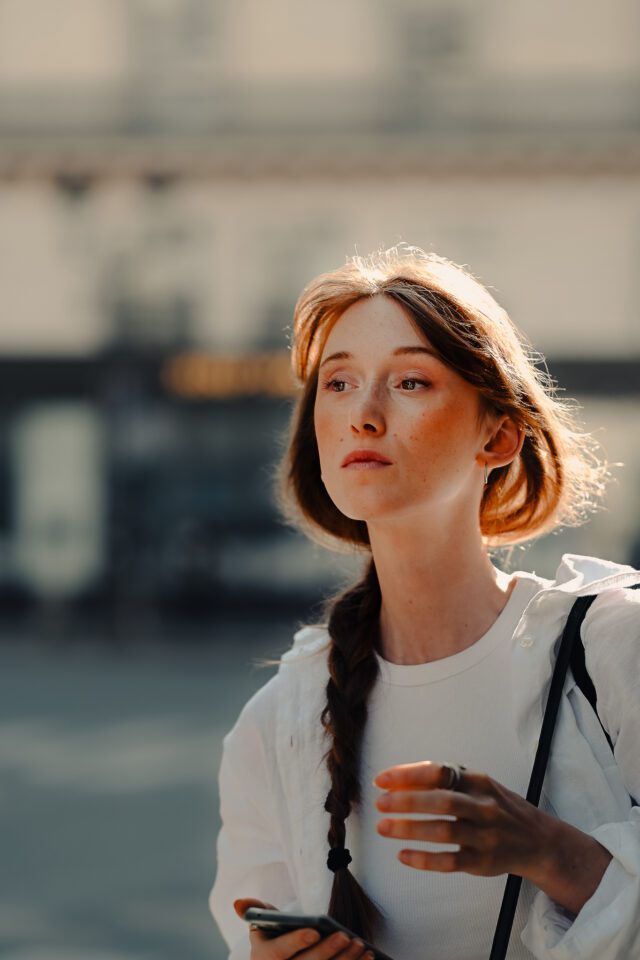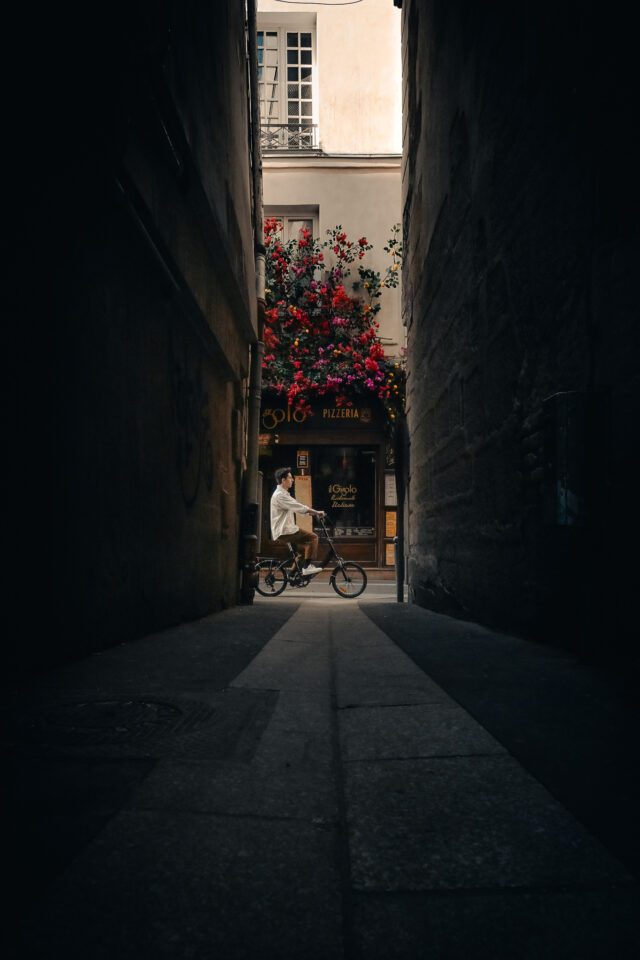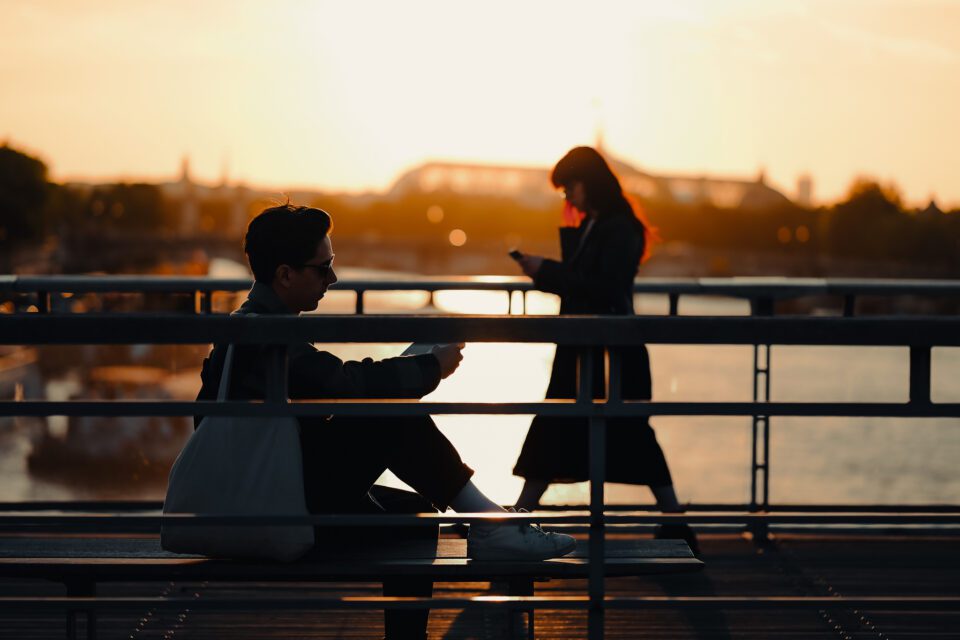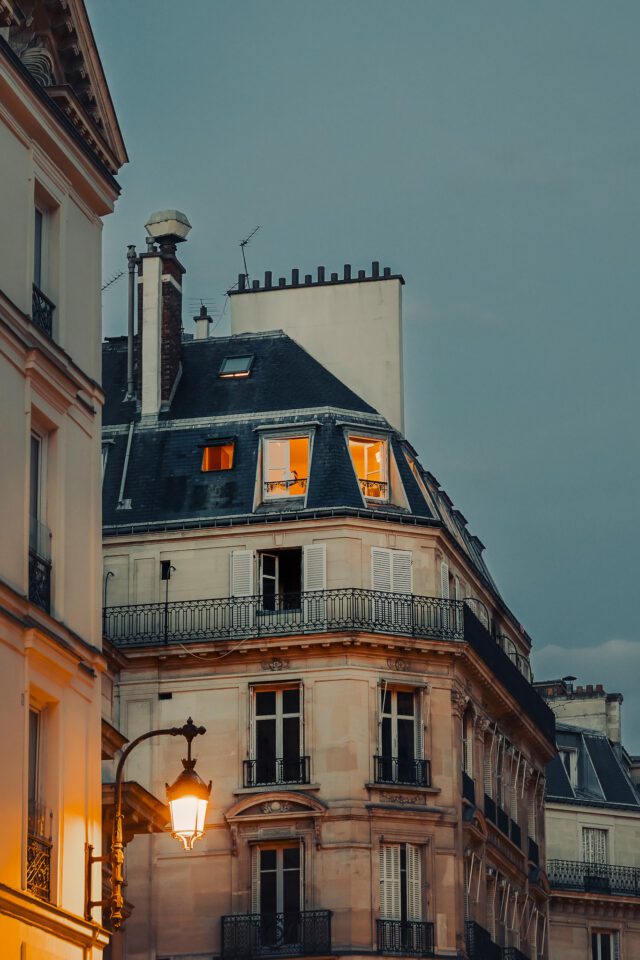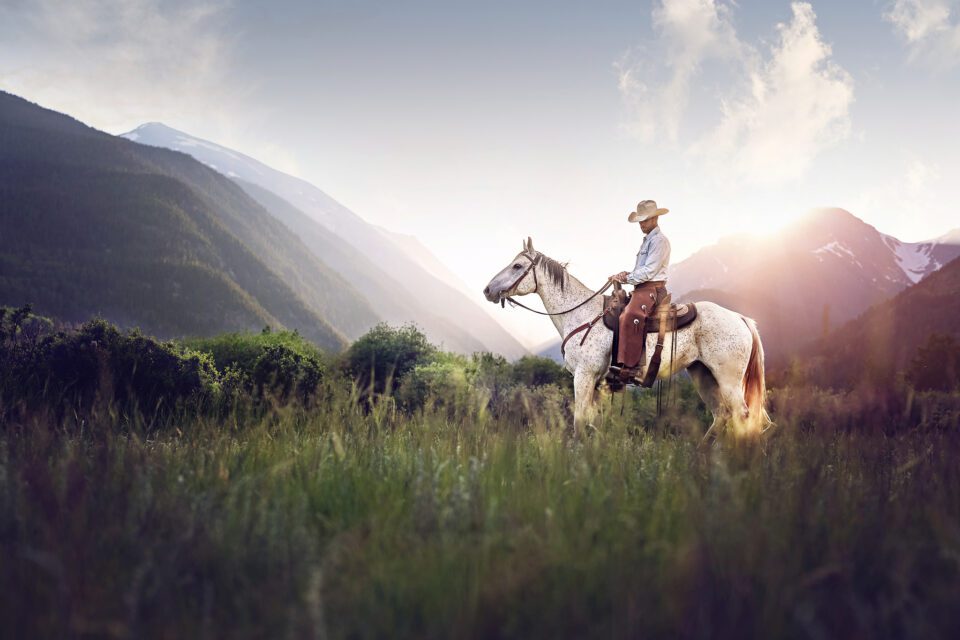 Press Release
THE NIKON Z f: INNOVATION THAT DRIVES CREATIVITY

 The Nikon Z f is the Beautiful Convergence of Groundbreaking Technology + Iconic Design

MELVILLE, NY (September 20, 2023) Today Nikon announced the release of the Z f, a full-frame mirrorless camera that harmonizes a timeless aesthetic with the best of Nikon's next-gen camera technology, derived directly from the acclaimed Z 8 and flagship Z 9. At first glance, the Z f is a definitive statement in functional design that ignites the desire to craft an image. Looking closer, it's a veritable powerhouse of modern performance fueled by the EXPEED 7 processing engine that enables an enhanced AF system, impressive speed and astounding low-light capability. The new processing power also adds incredible new features such as pixel-shift shooting, the most advanced in-body stabilization of any Z series camera, plus the addition of a dedicated monochrome mode.

"It's exciting to see the leaps in innovation that propelled the Z 9 trickling down, making the latest technology and features more accessible than ever before inside the Z f, a camera which is a beautiful marriage of form and function," said Jay Vannatter, Executive Vice President, Nikon Inc. "The Z f is more than a means to simply capturing an image; using the camera is an experience unto itself, one which not only sparks creativity, but also elevates the user's intent with its advanced performance and feature set."

Technology Forward

The Z f is equipped with the EXPEED 7 image-processing engine, enhancing response time, burst speed and AF performance, while adding new features to create an entirely new category of Z series full-frame mirrorless. The 24.5-megapixel full frame BSI CMOS sensor effortlessly captures stunning colors and incredible definition with minimal noise and stellar dynamic range, even in challenging light. This well-balanced sensor is paired with an AF system that offers 3-D Tracking plus subject detection developed with Deep Learning technology, detecting and locking on to 9 different types of subjects. Similar to the Nikon Z 8, the camera finds people, dogs, cats, birds, cars, motorcycles, bicycles, trains and planes. It can even detect the world's smallest1 size of a face in the frame — approx. 3% of the frame's longest side. The AF system uses 299 AF points in Auto Area AF, covering 96% of the horizontal axis of the frame, making it easy to lock on and track a subject, even near the edge of the viewfinder. When the inspiration hits to go fully manual, the Z f uses Eye/Face-Detection in MF mode, recognizing the eye and allowing users to magnify the area on the screen to nail critical focus.

With the additional processing power, the Z f achieves 5-axis in-camera vibration reduction (VR) image stabilization equivalent to an 8.0-stop2 increase in shutter speed, the best among Nikon Z series cameras. The Z f is also the world's first camera3 to support focus-point VR4, which minimizes blurring at the focus point rather than the center of the frame, even when subject is positioned near the edge of the viewfinder. The camera is also capable of high-speed continuous shooting at approx. 14 frames per second, or up to 30 frames per second5, when High-Speed Frame Capture+ (C30) is set. To ensure no shot is missed, the camera is also capable of using the Pre-Release function to start recording before the shutter is fully pressed.6  What's more, the additional processing power in combination with the BSI sensor improves low-light performance, raising the standard ISO range from 100 to 64,000. In challenging light, even fine details and textures come out sharp and clear with rich saturation, while mid-tones, where noise tends to increase, come out much cleaner than before.

For those who want the ultimate in fidelity while reducing moiré, false colors and noise for immersive depth, the Z f is the first Nikon camera capable of pixel-shift shooting7 to create images up to 96 megapixels. Ideal for landscape, architecture and commercial artists, the system works by subtly shifting the image sensor position when capturing between 4, 8, 16 or 32 RAW (NEF) files, acquiring more accurate color information and massive resolution.

Forever Iconic

The heart of the Z f is "fusion"- an idea embedded in the name while paying homage to important models through Nikon's history. It represents the fusion of past, present and future. With an iconic exterior design reminiscent of the FM2, the Z f links Nikon's heritage of innovation and precision craftsmanship. The magnesium-alloy body is durable and features a glossy finish, which is adorned with a classic Nikon logo.  The characters on the mechanical dials for shutter speed, ISO and exposure compensation are all etched, and provide the user with satisfying tactile response, while the feel of the shutter-release button was given meticulous consideration.

Black and white capture is an ageless medium, one that lets the user see a different perspective and explore the principles of light in new ways. The Z f includes a physical switch to engage a dedicated B&W photo mode, which enables multiple monochromatic Picture Controls. In addition to the sharp, dynamic and higher-contrast "Monochrome" mode in Picture Control, the new "Flat Monochrome" mode reproduces tones with a smooth gradation from shadow to light, rich in mid-tones for a warm, soft impression. The new "Deep Tone Monochrome" mode expresses high-contrast and highlights by bringing more emphasis to dark tones, keeping mid-tones dark and with fewer blocked shadows.

Primary features of the Z f

Full-frame 24.5-megapixel BSI CMOS sensor combined with the new EXPEED 7 Processing engine for amazing fidelity and image quality paired with stellar processing power.
Excellent AF tracking capability with 3D-tracking mode for photographers and dedicated Subject-tracking AF in video mode.
With up to 299 points in Auto-area AF, the range of coverage and number of focus points used in Auto-area AF mode have been increased for better focus acquisition performance with distant or moving subjects.
The first full-frame Z-series mirrorless camera to be equipped with a vari-angle touchscreen
Starlight view mode boosts display brightness for users to visually confirm composition in extremely dark scenes. It also achieves sharp focus with the low-light limit extendable down to -10 EV.8
Video frame rates and resolutions up to 4K UHD 30 oversampled from 6K,9 as well as 4KUHD 60P (DX-mode) and 1080/120P with recording times up to 125 minutes.10
The first Nikon camera to feature video recording in shutter-priority auto mode, letting the user select the shutter speed, while the camera adjusts the aperture and ISO.
In-camera, 10-bit H.265 recording, allowing users to record full-scale video directly to the camera without the need for an external recorder.
The first Z-series camera to support Touch Fn for adjustment of camera settings while framing pictures in the viewfinder. The user is now able to move the focus point via the LCD screen while looking through the viewfinder.
Supports the merging of NEF (RAW) images shot with pixel shift shooting to create a highly detailed image up to 96 megapixels.
Fast shooting, with up 14 fps bursts plus High-Speed Frame Capture+ (C30), which achieves high-speed continuous shooting at up to 30 fps. Pre-Release Capture is also available, buffering the images before the shutter is fully depressed.
Advanced features for dedicated portrait photographers include the skin softening function and a portrait impression balance function for users to better achieve the portraits they intended. Rich Tone Portrait Picture Control is a new setting that better captures details of the subject's complexion.
Equipped with two memory card slots, one compatible with widely available UHS II SD cards and the other compatible with Micro SD cards.
Rugged and reliable construction, with magnesium alloy on the front and top covers, for maximum durability with minimal weight. The camera is engineered with high dust- and drip-resistance,11 effective sealing on the exterior cover joints, shutter-release button and vari-angle mechanism. Additionally, an electro-conductive coat that keeps the surface clean from dust and a fluorine coat that makes for easier cleaning.

In addition to the basic black body, the Z f lets users express their own style through six different color options. These premium exteriors render the embossed artificial leather sections of the camera — covering the grip and all around to the rear of the folding camera monitor — in three rich, expressive standard colors (Indigo Blue, Sepia Brown, Bordeaux Red) and three deep, warm natural colors (Sunset Orange, Moss Green, Stone Gray), rendered with individually matching surface textures. These colors will be sold in limited quantity and will be sold exclusively through the Nikon Store.

Price and Availability

The new Nikon Z f will be available in mid- October 2023 for a suggested retail price of $1999.95* for the body only, with the retro-styled NIKKOR Z 40mm f/2.0 SE for an SRP of $2239.95*, or with a NIKKOR Z 24-70mm F/4 S lens for an SRP of $2599.95*. The additional color options will be available as body-only for an SRP of $2099.95* exclusively from the Nikon Store. Nikon is working with SmallRig to develop a custom grip bracket, which will be available at a later date.  For more information about the latest Nikon products, including the vast collection of NIKKOR Z lenses and the entire line of Z series cameras, please visit Nikonusa.com. 

About Nikon 

Nikon Inc. is a world leader in digital imaging, precision optics and technologies for photo and video capture; globally recognized for setting new standards in product design and performance for an award-winning array of equipment that enables visual storytelling and content creation. Nikon Inc. distributes consumer and professional Z Series mirrorless cameras, digital SLR cameras, a vast array of NIKKOR and NIKKOR Z lenses, Speedlights and system accessories, Nikon COOLPIX® compact digital cameras and Nikon software products. For more information, dial (800) NIKON-US or visit www.nikonusa.com, which links all levels of photographers and visual storytellers to the Web's most comprehensive learning and sharing communities. Connect with Nikon on Facebook, Twitter, YouTube, Instagram,TikTok, Vimeo and Flickr.

# # #

Specifications, equipment, and release dates are subject to change without any notice or obligation on the part of the manufacturer. 

*SRP (Suggested Retail Price) listed only as a suggestion. Actual prices are set by dealers and are subject to change at any time.

Among mirrorless cameras available as of August September 20, 2023. Statement based on Nikon research.
Measurement performed based on CIPA Standards in [Normal] VR mode using the NIKKOR Z 24-120mm f/4 S at the telephoto end.
Among mirrorless cameras available as of August September 20, 2023. Statement based on Nikon research.
Not effective when a NIKKOR Z lens with built-in VR is used, AF-area mode is set to [Auto-area AF] and multiple focus points are displayed, or video recording is in progress.
Fixed to JPEG [normal]. Use of recommended cards is advised. When the electronic shutter is used, rolling shutter distortion may occur according to subjects and shooting conditions.
Pre-Release Capture is available only with shooting in [C30] High-Speed Frame Capture+ release mode, which supports continuous shooting at up to 30 fps.
With use of NX Studio Ver.1.5.0.
Measured in photo mode at ISO 100 and a temperature of 20 °C/68 °F using single-servo AF (AF‑S) and a lens with a maximum aperture of f/1.2.
4K UHD/30p, 25p, 24p recording is only available at an image area setting of [FX].
H.265 8-bit (MOV), [Auto temperature cutout]: [High], at 23℃/73℉, EN‑EL15c Rechargeable Li-ion Battery, and USB power delivery. Use of recommended cards is advised.
Thorough dust- and drip-resistance is not guaranteed in all situations or under all conditions.