The Nikon Z telephoto family has grown again. After the recent introduction of the long-awaited Nikon Z 180-600mm f/5.6-6.3 VR zoom, a surprising new prime was introduced – the Nikon Z 600mm f/6.3 VR S. It's like finding out that your hen has laid two eggs, not one! But which one to choose?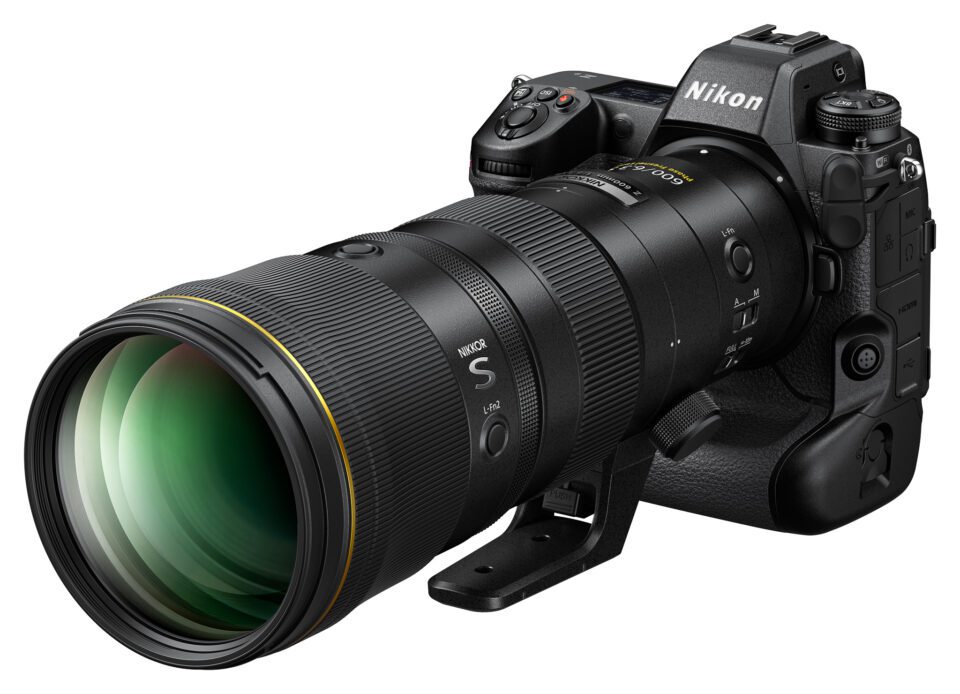 Both lenses are pretty close in their specifications – or at least they are if you zoom the first one to its maximum focal length. In the following article, based on my early experiences with both lenses, I will reflect on the practical differences between the two. Here are my first impressions of the 600mm f/6.3 PF, which I used in tandem with the 180-600mm f/5.6-6.3… and which eventually led me to purchase one of them.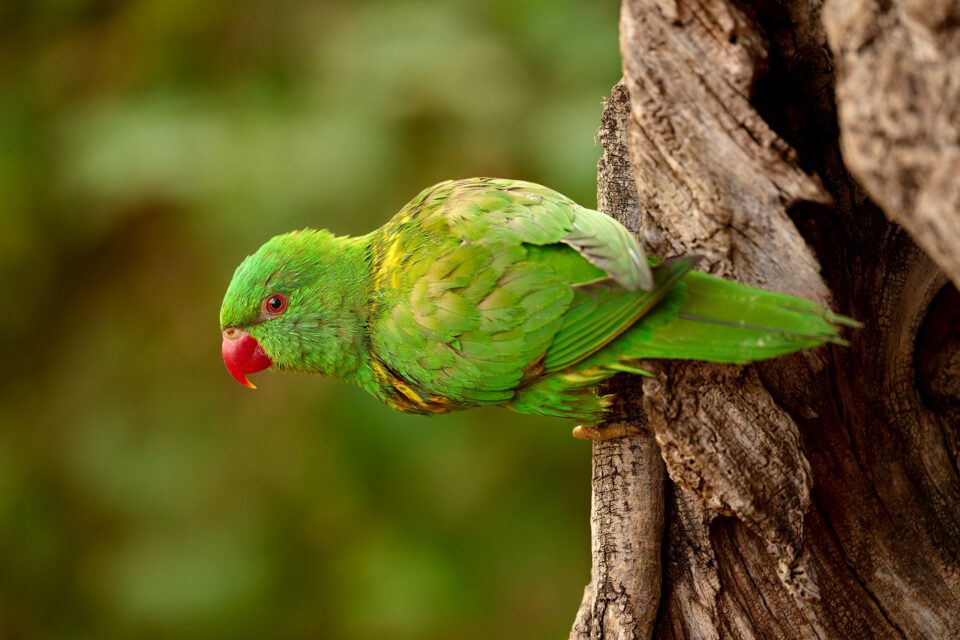 Design and Construction
Let me start with a bit of theory, as this will explain some of the important features of the Nikon Z 600mm f/6.3. When I first got my hands on the box containing the lens, it felt almost empty. The impression of incredible lightness is the first thing that strikes you about this telephoto lens. Even if this lens has nothing else to offer, this is the one feature that will make you love it. If you've ever carried the heft of a lens like the 400mm f/2.8 G in the field, you'll know what I'm talking about.
The current lightweight champion, the Nikon 500mm f/5.6E PF ED VR, is about 10g lighter (about the weight of a Eurasian Blue Tit) at 1.46kg (3.21 lbs). But add to that the fact that its focal length is 100mm shorter, and that you have to use the FTZ adapter (125g) on Z-mount cameras, and I think it's clear which lens wins this round.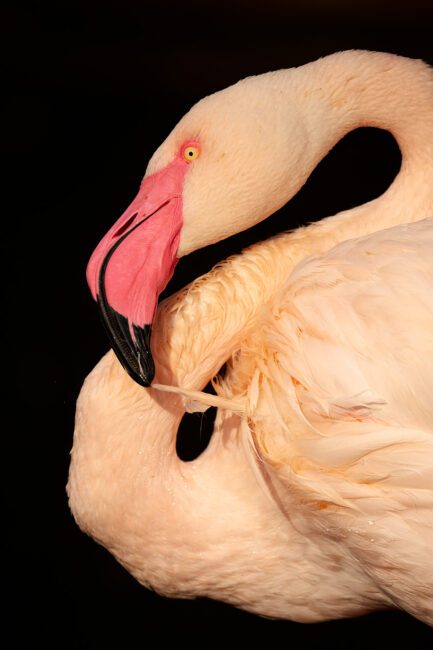 The low weight of these two lenses is due to the unusual optical element used in their optical design. It is the so-called Phase Fresnel element. Together with the Nikon 300mm f/4E PF ED VR (F-mount) and the Nikon Z 800mm f/6.3 VR S, they form a group of only four Nikon lenses so far that use this technology.
No zoom lens has yet adopted Phase Fresnel elements, and that includes the Nikon Z 180-600mm f/5.6-6.3. How does this zoom with conventional optical elements compare? It weighs in at 1.95kg (4.3lb), which is undoubtedly still "hand-holdable," but it's 25% heavier than the 600mm prime. This is a noticeable difference at the end of the day.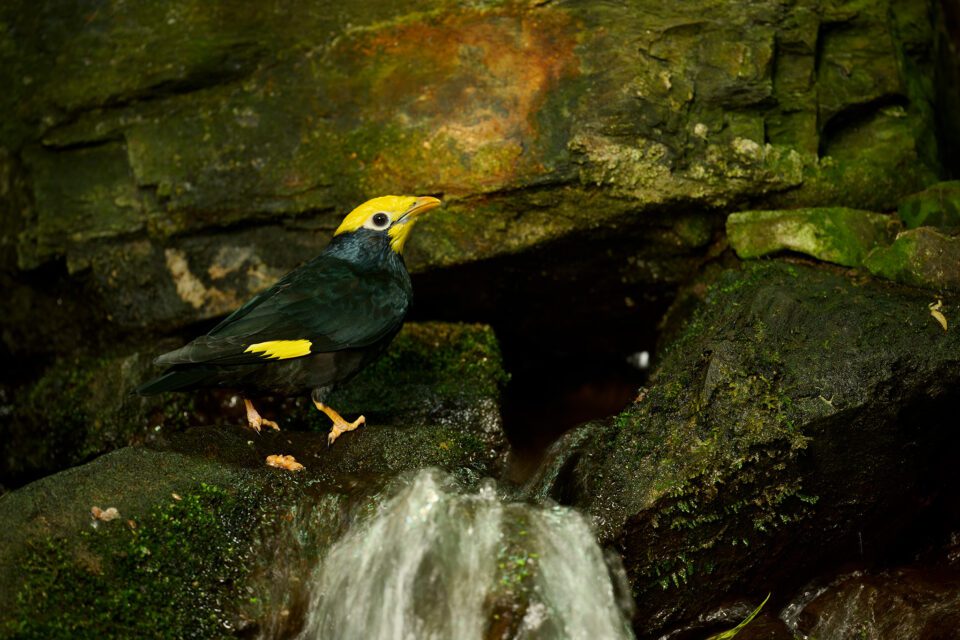 The physical dimensions of the prime lens are also pleasing. The length of the Nikon Z 600mm f/6.3 is 278 mm (10.9 inches). That's 38 mm (1.5 inches) less than the 180-600mm f/5.6-6.3.
This difference may seem negligible. However, when you look inside my camera bag with the 600mm prime, it's clear that we are already pushing things. Had I used the 180-600mm f/5.6-6.3 instead, I would have needed to put the lens hood on in reverse, necessitating a lens cap to protect the front element, which then adds to my setup time… nothing essential, but still, speed can matter a lot in wildlife photography.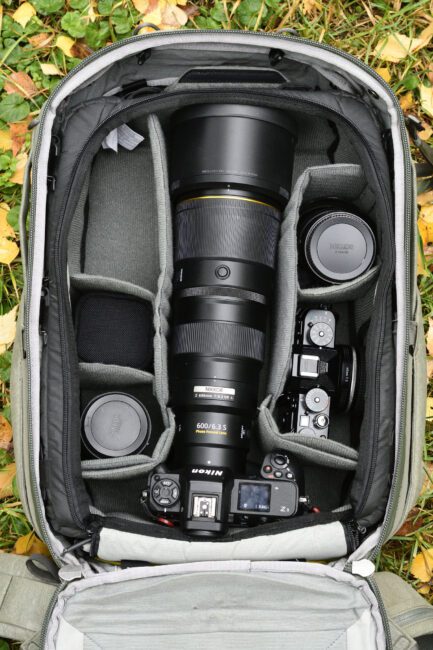 Anyway, let's take the lenses off the scales now and look more closely at their other features.
The Nikon Z 600mm f/6.3 is an S-class lens with a nice gold ring. Lenses like this are a kind of showcase of what Nikon is currently capable of. No expense has been spared – and a similarly generous approach is expected from a potential customer! In addition to the aforementioned PF element, which is not cheap to make, the Z 600mm f/6.3 also received a full set of programmable buttons.
Unfortunately, the same cannot be said for the 180-600mm f/5.6-6.3. Compared to the 600mm f/6.3, the zoom lens has one less function button and no dedicated Memory Set button. You need to be more stingy about how you set up the 180-600mm f/5.6-6.3. For example, if you want to set and recall your focus position with the 180-600, you will need to use the lens's sole function button plus assigning one of your camera's custom buttons for the task.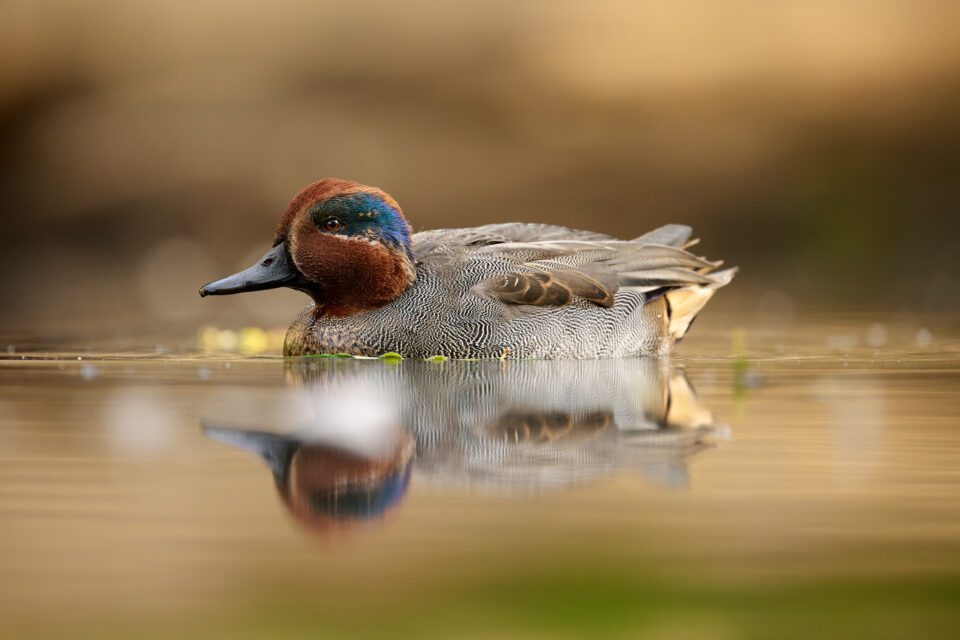 The Nikon Z 600mm f/6.3 does, however, lack two options compared to Nikon's most exotic supertelephotos. First is the lack of a built-in teleconverter, which isn't surprising for a lightweight f/6.3 lens. Second is that the Z 600mm f/6.3 has both a focus ring and a control ring, but there is no Function ring (which is used for setting and recalling focus distances more quickly). I consider this a "nice to have" feature, but nothing essential.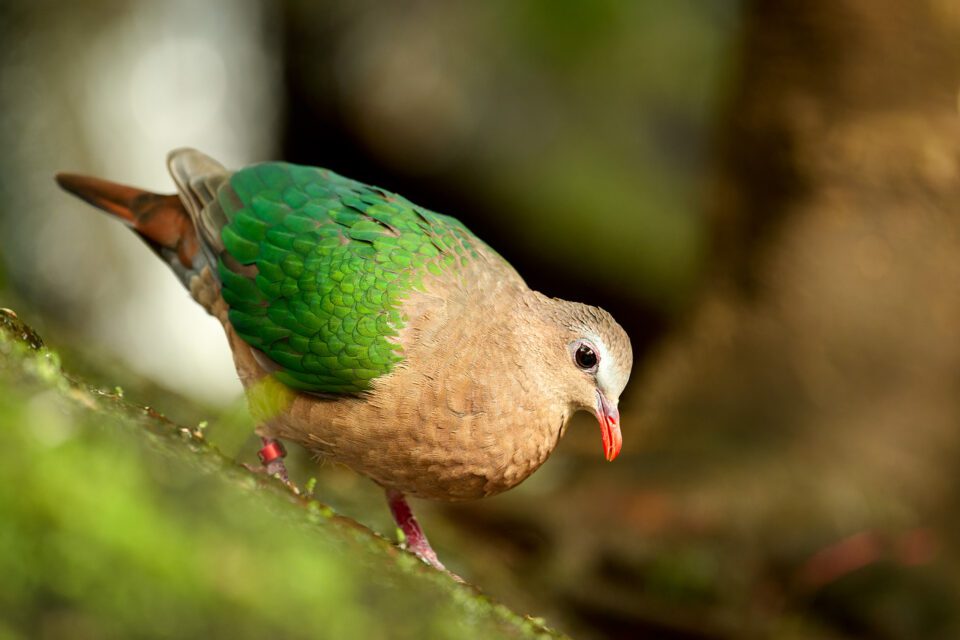 Focusing
I had the opportunity to test the Nikon Z 600mm f/6.3 in a variety of situations, including focusing in low light, birds in flight, and at the edge of the minimum focusing distance. How did it perform in these situations? Mostly excellent, but if you are expecting dramatic improvements over the 180-600mm, read on. After all, every coin has two sides.
Before we get into my impressions of the autofocus, I should point out that I tested the lens on Nikon's most capable camera in terms of focusing, the Z9. Before testing, I updated the firmware to the latest version, which opened up a new feature in the AF subject detection options – Birds. By doing so, I could ensure that the camera itself would not be the cause of any slow focusing issues!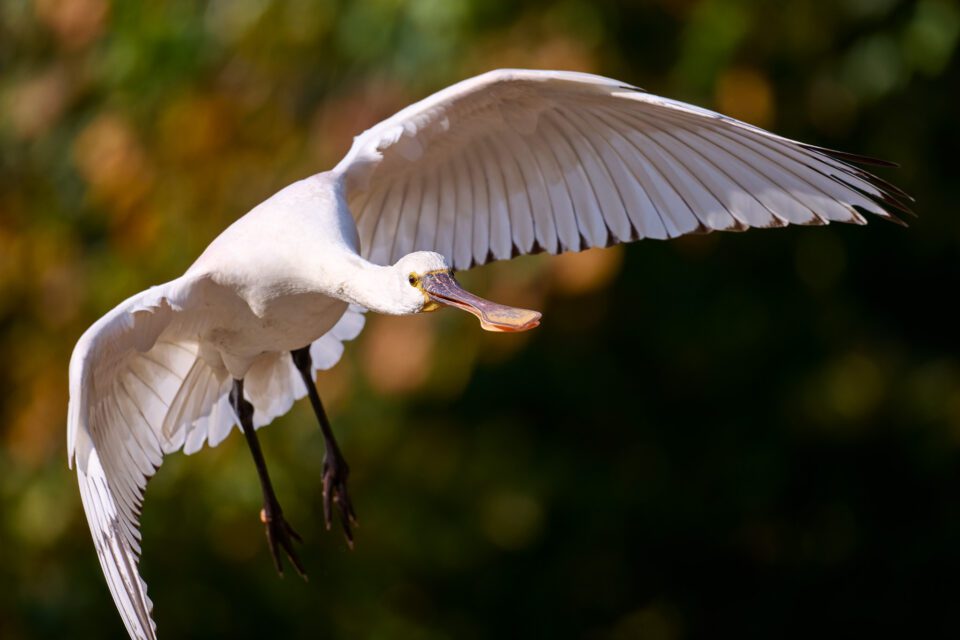 It probably won't surprise anyone when I write that autofocusing on perched birds was a breeze with the 600mm f/6.3. Even focusing in low light levels was a breeze. And that's how it should be. When you are taking pictures, you should be concentrating on what you are shooting, not with what you are shooting.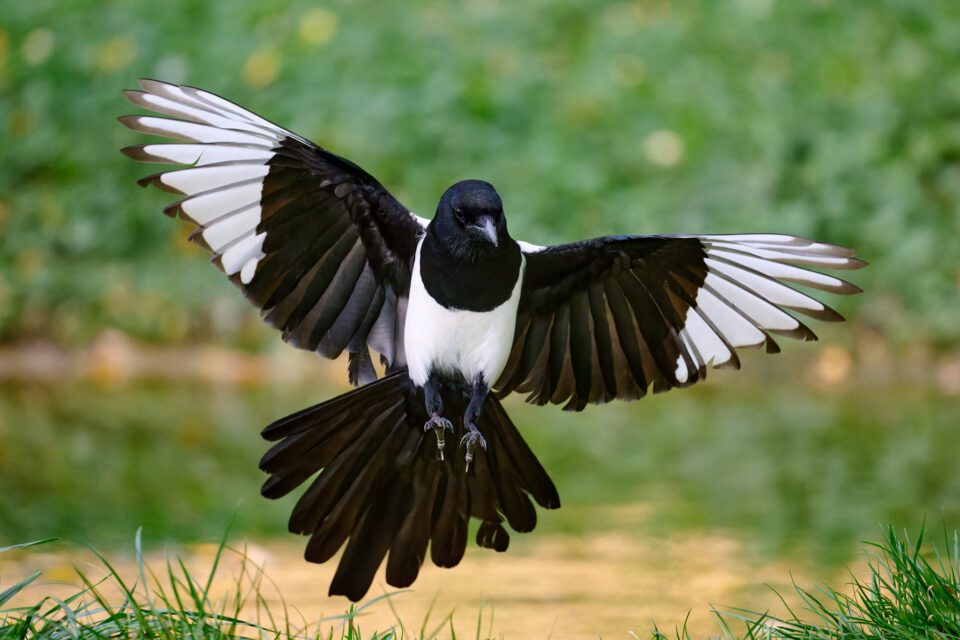 I had a very similar feeling when photographing birds in flight. The combination accurately focused regardless of the bird, including birds with such bizarre appearances as a Spoonbill or a Pelican. It was all correctly focused on the eye. The depth of field was paper thin at this point and the speed of the birds was quite high, so I give a lot of credit to both the lens and the camera.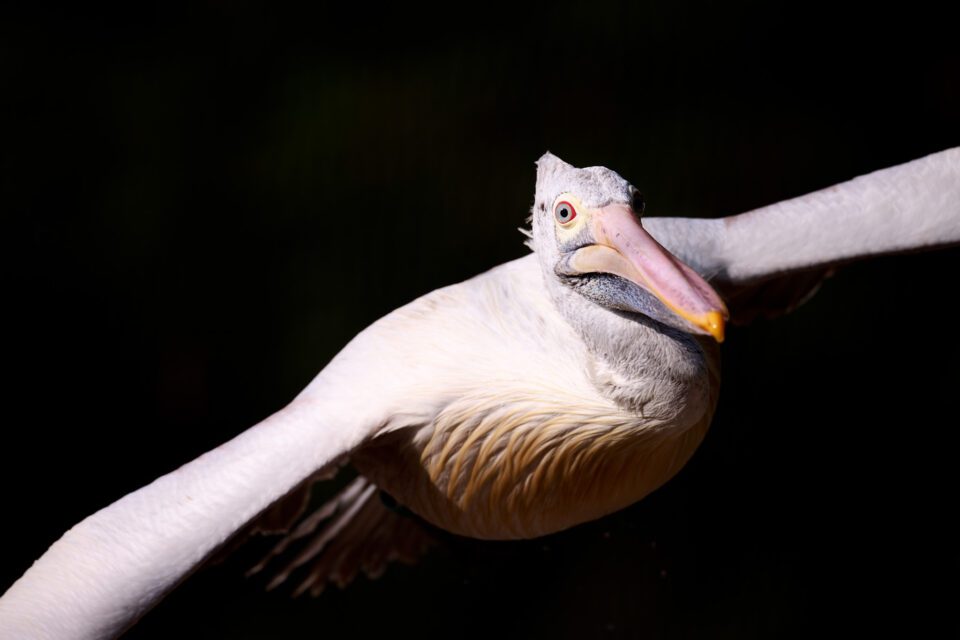 My takeaway was that the combination of light weight and fast autofocus makes the 600mm f/6.3 a great tool for handheld photography of fast-moving subjects. The question is, is the prime lens significantly ahead of the zoom in this regard? After comparing them as closely as possible, I wouldn't say so. The 180-600mm f/5.6-6.3 is no slouch either.
The limiting factor of both lenses is the f/6.3 maximum aperture that can make it difficult to photograph birds in flight in low light conditions. Both lenses started running into focusing issues at about the same point in the evening, when my ISO was creeping past 6400.
Where you really run into a big difference between the 600mm f/6.3 and the 180-600mm f/5.6-6.3 is in the minimum focusing distance. While the prime can focus on something 4 meters away (about 13 feet), the zoom lets you focus more closely. The subject can be as close as 2.4m at the 600mm focal length (about 8 feet). In the case of shy, wild birds, 4m probably won't limit you, but there are a number of exceptions where 4m is simply not close enough. In that case, the zoom lens takes the win.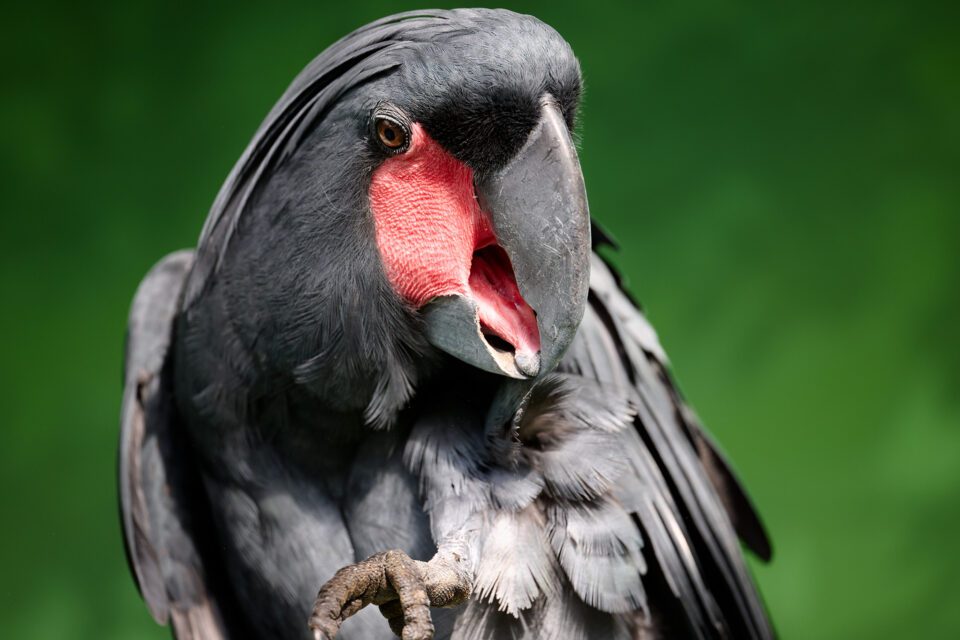 Optical Properties
Everything I have said so far would be forgotten if the optical performance of the 600mm f/6.3 was disappointing. I won't keep you in suspense: it was excellent. After all, who would expect anything but amazing sharpness from one of Nikon's expensive supertelephoto primes? When I recall my impressions of this lens, "light and sharp" is what resonates in my mind.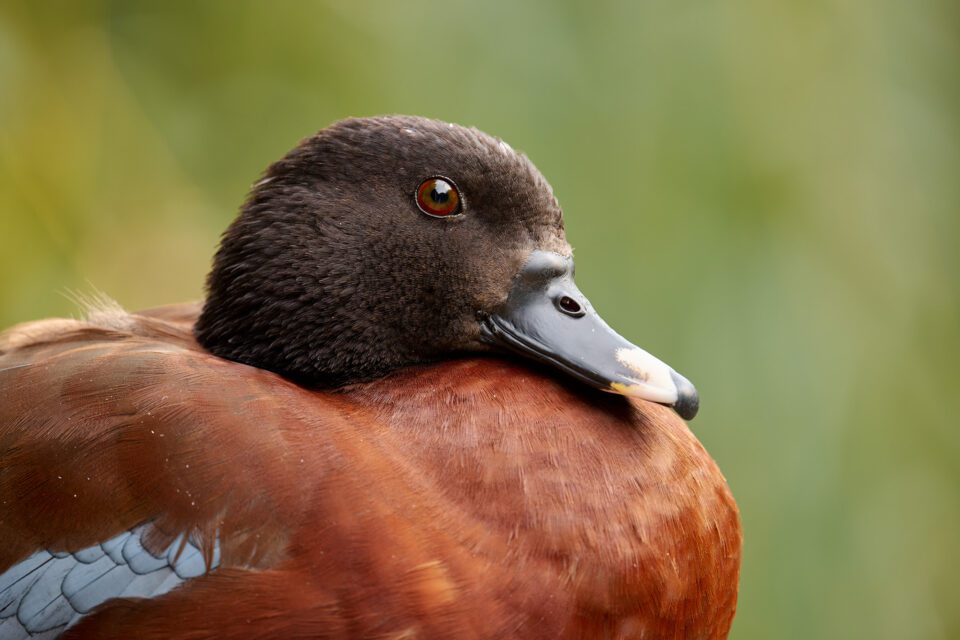 As a reminder, in my extensive comparison of Nikon's supertelephoto lenses, the 180-600mm didn't impress me much with its sharpness. Not that it was bad – but when I compared it against the best, like the 600mm f/4, the price difference suddenly feels justified.
Future field tests of mine and lab tests of Spencer's will shed more light on this, but my first impression is that the Nikon Z 600mm f/6.3 is at Nikon's highest level. I dare say that I would have trouble telling between the Z 600mm f/4 and the Z 600mm f/6.3 in a blind test.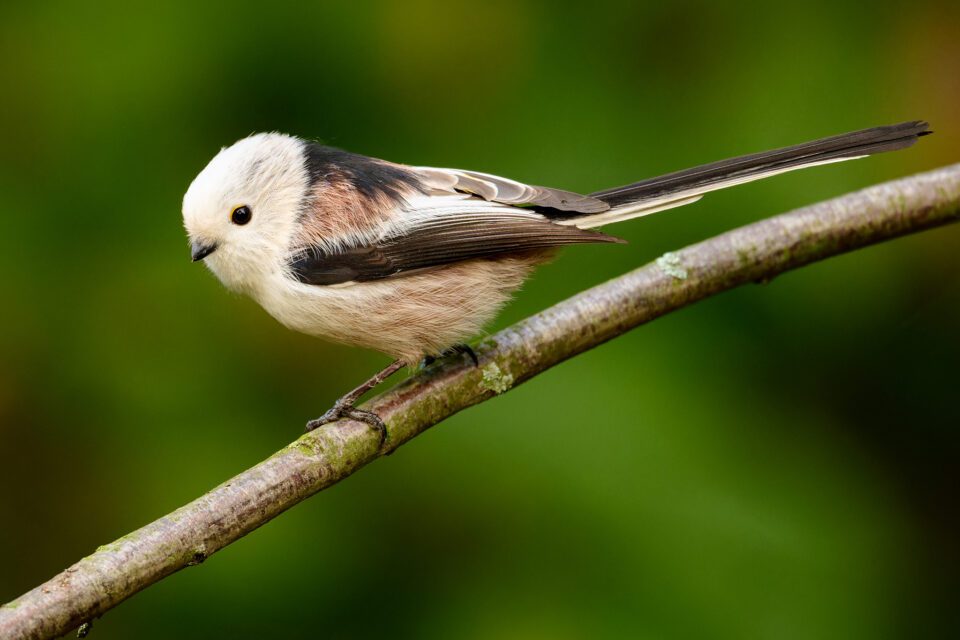 This has two practical advantages. The first is that photographs taken with the 600mm f/6.3 can tolerate a fairly large crop without significant loss of sharpness. The second advantage is that the brilliance of the lens provides sufficient headroom for the use of a teleconverter.
Unfortunately, the use of teleconverters is somewhat limited by the maximum aperture of f/6.3. Sharpness isn't the problem – the issue is f/9 (with TC-1.4x) or f/13 (with TC-2x). Those aperture values meant for photographing wildlife in the savannah or the sea, but not a dense forest.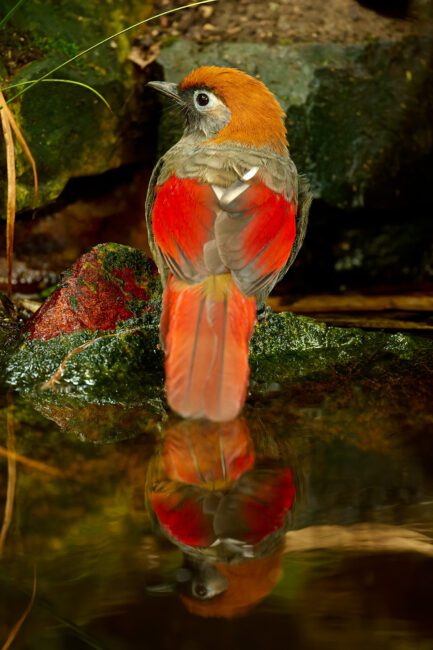 Besides the sharpness of my in-focus subject, I was also interested in the out-of-focus parts of the image. After all, the bokeh of telephoto lenses and their ability to suppress unwanted distractions in the background is one of the reasons why people buy them.
Although lenses with a PF element can be problematic when specular highlights are out of focus, I have to admit that I have rarely noticed the problem in practice – not with the 600mm f/6.3 or with any of Nikon's other PF lenses. Don't get me wrong, I've seen sample photos where people show the difference, but in real-world use, those situations arise very rarely.
Subjectively, the bokeh of the 600mm f/6.3 lens seems to be on a very good level. As you can see through the sample photos in this article, backgrounds are smooth and rarely distracting.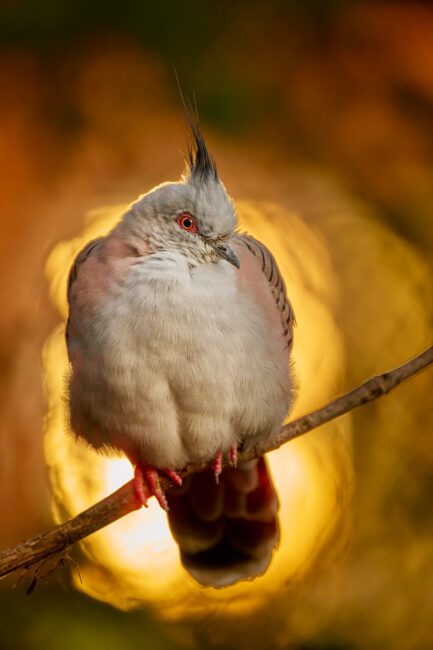 If you want an even softer rendering of the parts beyond the depth of field, you'll have to go for the 600mm f/4 or the 400mm f/2.8. Aperture, focal length, and subject distance are the biggest determinations of how your out-of-focus background will look.
And what about the Nikon Z 180-600mm f/5.6-6.3? I had trouble distinguishing between the bokeh of the two. While some photographers will have a preference, the victory of one or the other in this area will be a very close call.
Summary
Each of the "big three" – Canon, Nikon, and Sony – makes great telephoto lenses today. But in the case of Canon and Sony, your choice is mainly between affordable low-quality telephotos or super-fast exotics for super-big bucks. Not much in between.
That's where I see lenses like the Nikon Z 600mm f/6.3 being so appealing. If you don't want to spend $16,000 on a 600mm f/4, this could be your lens. Likewise, if you can't stomach buying a 400mm f/2.8, there's always the Z 400mm f/4.5.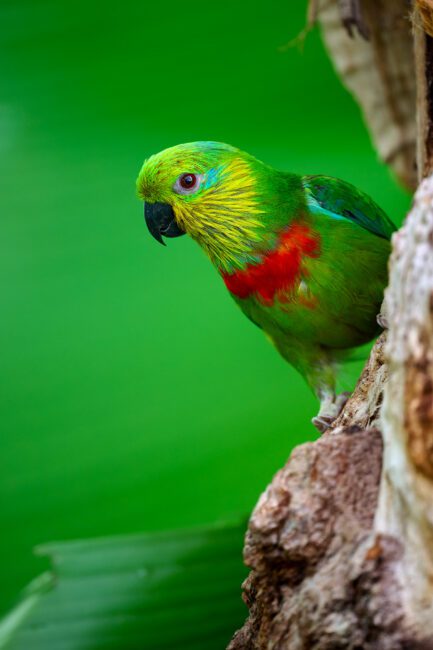 It's not that the Nikon Z 600mm f/6.3 is inexpensive. To say that about a $4800 lens would be an expression of snobbery. But it represents a good middle option for photographers who want something better than a slow zoom but cheaper than an exotic supertelephoto.
Which brings me to Nikon's most affordable option for wildlife photographers, the Nikon 180-600mm f/5.6-6.3. On paper, the two lenses look very similar – both reach 600mm at f/6.3, and both are portable, even though the prime is somewhat lighter and smaller. Which one to choose? I said at the start of this article that I bought one of the two, can you guess which one?
The Nikon 600mm f/6.3 is a high-end lens whose sharpness is uncompromising. The only major factor that separates it from its much more expensive sibling is the f/6.3 aperture and the lack of a built-in teleconverter. If the $4800 price of the lens is acceptable, and you don't need to shoot at distances shorter than 4 meters, it is the perfect choice for handheld wildlife photography.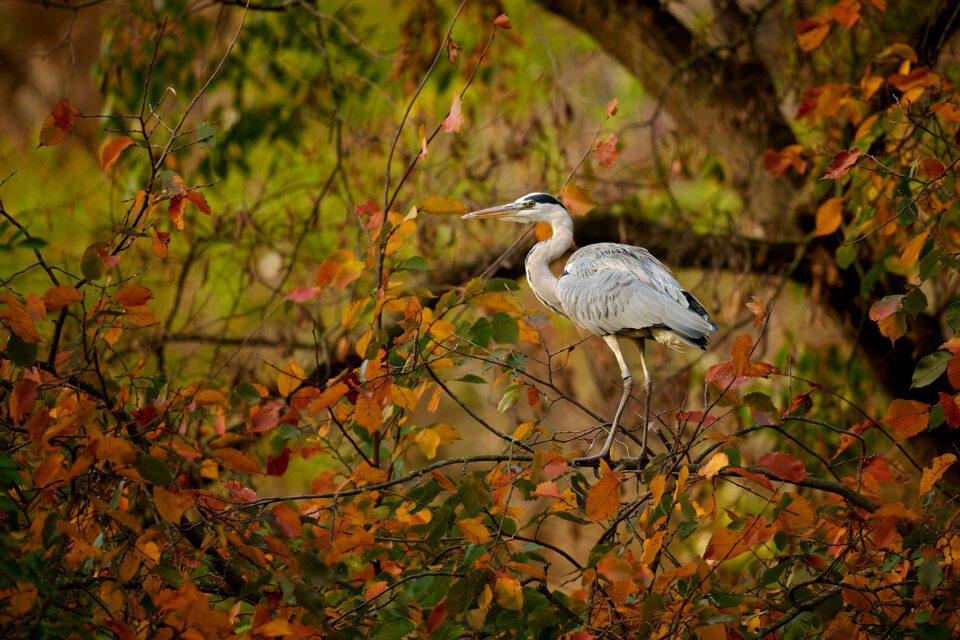 What about the Nikon 180-600mm? If you can forgive the slightly softer rendition compared to the 600mm f/6.3, and the more limited controls, this lens has a lot to offer. The versatility of a zoom, the good close-focus capabilities, and the still reasonable weight… all for $1800.
So, what was my final decision? Although I was impressed by the sharpness and light weight of the Nikon 600mm f/6.3, it was the zoom that ended up in my backpack. Its variable focal length, shorter focusing distance, and ultimately its price outweighed the optical brilliance and lighter weight of the prime lens. It wasn't an easy decision, though. I'm glad that Nikon has both lenses to choose from.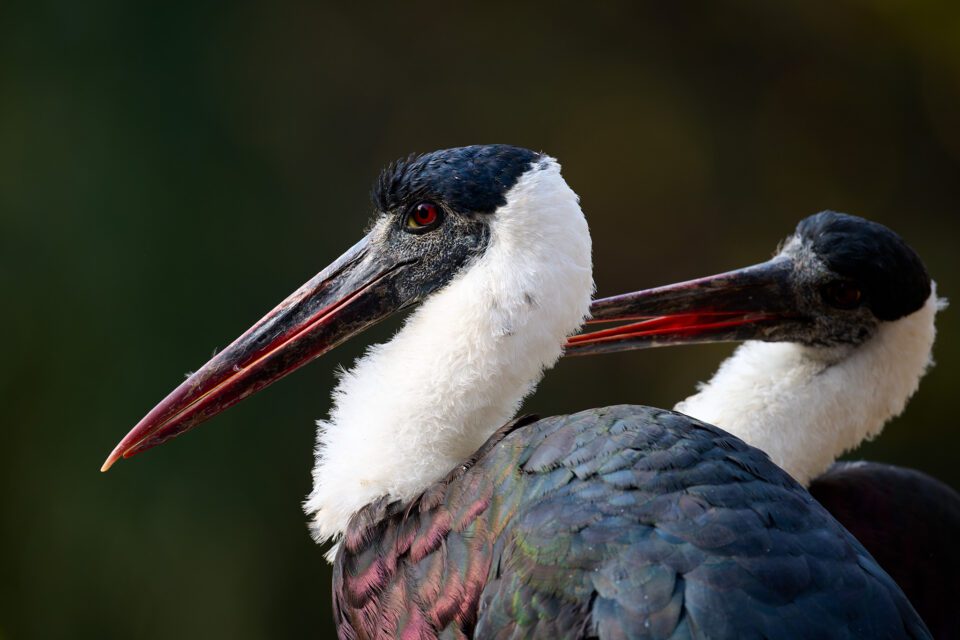 Price and Availability
The Nikon Z 600mm f/6.3 VR S currently has a retail price of $4,797. Lenses like this are usually produced in small quantities and run into availability issues. However, at least when I'm publishing this article, there are some copies of the 600mm f/6.3 in stock.
Thank you for supporting Photography Life by ordering your equipment through our affiliate links, which keeps our site up and running at no extra cost to you.
More Sample Photos